By Shivani Joshi
Add a little bling to your cuffs and to your personality with these quirky, classy, attention-grabbing cufflinks. It's like the cherry on the top of an already stylish outfit. There are a few fashion accessories available for men, and cufflinks are counted among those. But what makes this accessory even more special is that it has the potential to be passed on to one's children as an heirloom.
While we are aware that traditionally cufflinks were associated with formal wear, like a tuxedo ensemble, new age fashionistas are less purist about its use. Even the makers of cufflinks are experimenting with designs for the young and vivacious, but the classics obviously work like a charm, with an old Hollywood movie appeal.
With the release of the recent movie 'Kingsman: The golden circle', the trend of looking sharp in a suit is picking up even amongst otherwise cool and casual boys. And for those who are still skeptical about suiting up, brogues and cufflinks can make for statement pieces.
Here's a list of eight of the best cufflink designs for 2017:
Silver Carbon Fibre Machinery Cufflinks
This pair of silver and gold cufflinks from Thompson is the perfect combination of classy and edgy. The machinery design is unique and stylish, yet minimal, making it a great choice for the modern day man who's sophisticated but ready to take on challenges.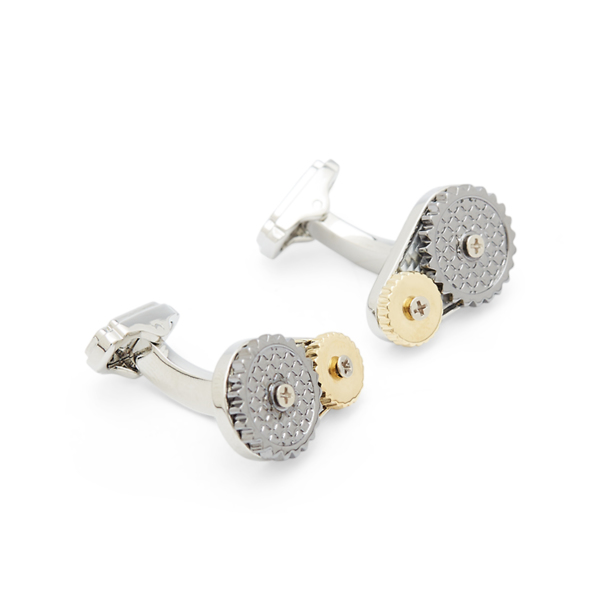 Silver Playing Cards Cufflinks
Whether a poker player or not, these silver playing cards cufflinks from Tateossian is for the man with a card up his sleeve. He's polite but is unafraid of taking risks. He has a taste for finer things, but also loves to experiment. Beware ladies, he's a charmer and always has a full house.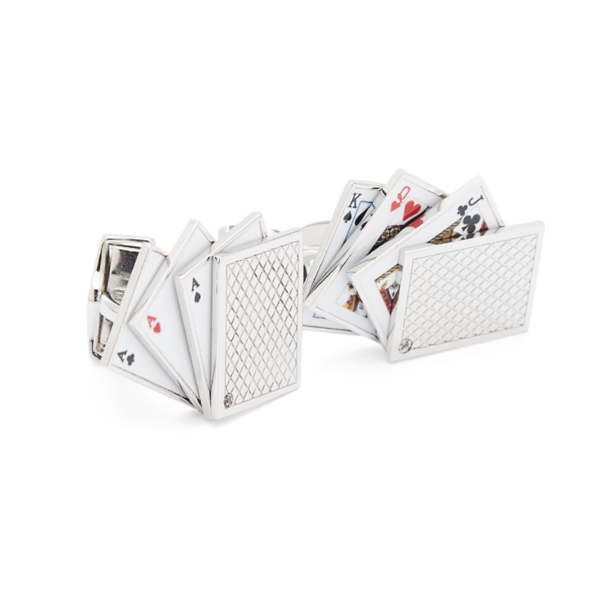 Silver Rhodium Enamel Dragon Swirl Cufflinks
These silver rhodium enamel cufflinks by Thompson are a great combination of old school charm with new age design. The oriental dragon swirl design is intricate and chic. This pair makes a subtle style statement and fits just right in your accessory collection.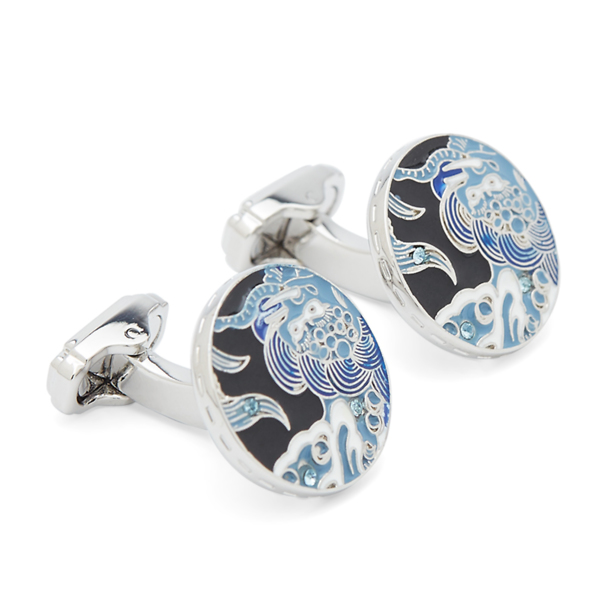 Silver Hexagon Web Cufflinks
These Tateossian cufflinks, crafted from textured metal and fibre glass, give a very modern twist to a traditional style. The hexagon shape gives it a bold and edgy finish. This pair is for the confident man who knows exactly what he wants and doesn't settle for less.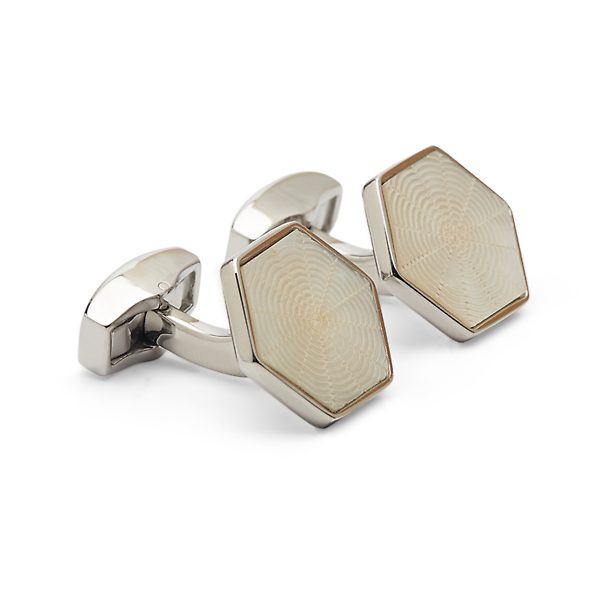 Multi Rotating US Flag And Eagle Cufflinks
Any Captain America fans in the house? If so, these multi rotating U.S. flag and eagle cufflinks from Tateossian are the thing for you. If you want to make a statement and pop out from the crowd, this pair is calling out to you.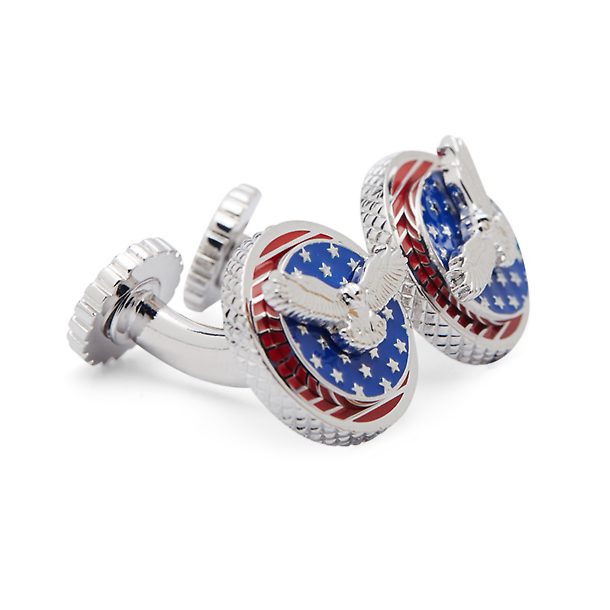 Pop And Wow Cufflinks
We're not done with the comic addiction yet. These multi pop and wow cufflinks from Tateossian are not for the coy. They're everything that speaks young, vibrant and cool. With a touch of pop art these bad boys are definitely going to leave the crowd talking about you.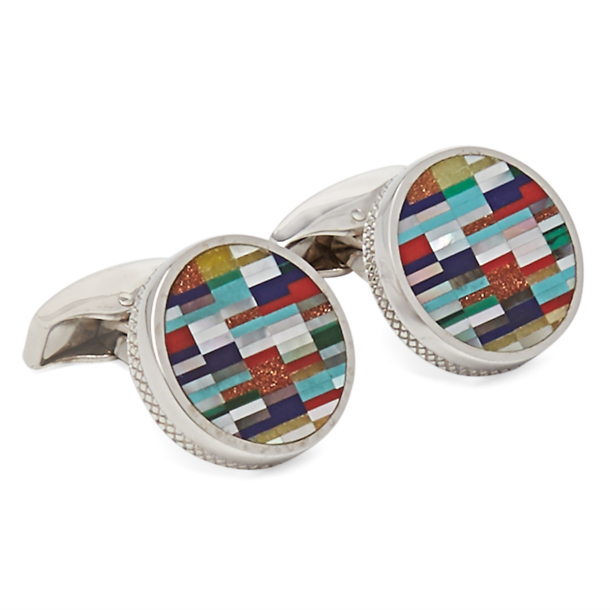 Onyx Savile Row Button Cufflinks
If you fancy something more classical and timeless, a pair of black Onyx button shaped cufflinks from Simon Carter will be just the thing for you. Collectors might be pleased with the whale tail toggle back with end that fold flat for easy insertion through the cuff.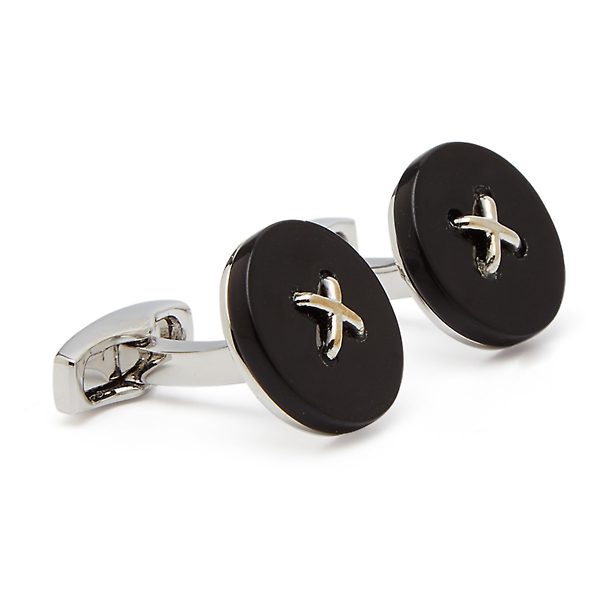 Rhodium Enamel Floral Cufflinks
These multi rhodium cufflinks from Thompson sport a colourful floral design that will be easy to pair with myriad colours of shirt and suit. The eye-catching colours and funky pattern will appeal to the free spirited and release some flower power.