By Nikita Sachdev
Fashion always makes a comeback and this time it's the 80s fashion that's back in trend. The 80s were the most fashionable period filled with bold prints and pop colours. It was a time to embrace new fashion trends and going overboard with them. Both men and women had to add that element of excess or extra when it came to trends, including denim jackets, to bold prints, styles like power suits for women, dad jeans and bomber jackets made a massive hit during 80s. During the 90s the trend disappeared and everyone became a minimalist when it came to fashion but now the 80s trend has made a comeback with a little twist of modern to it.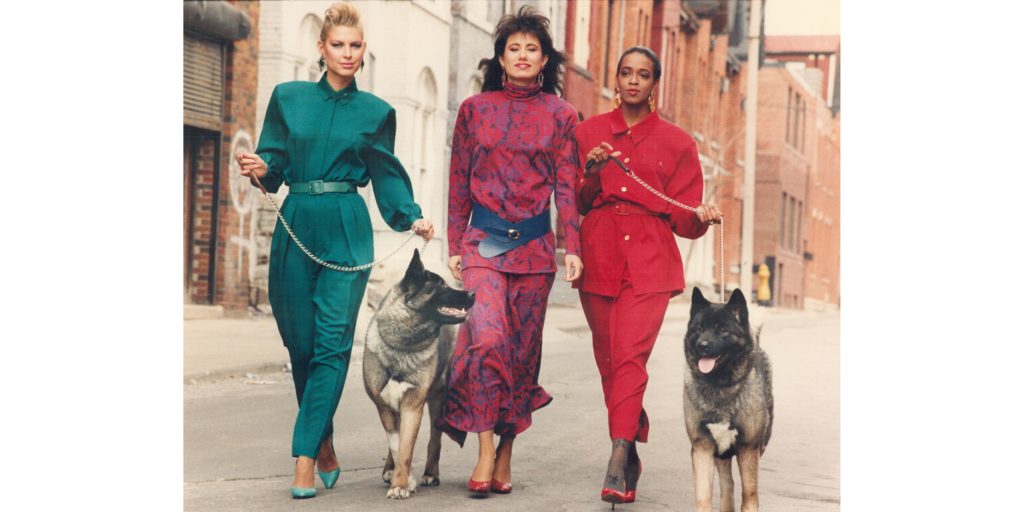 Image Courtesy : Harper's Bazaar
Let us take a look at the 80s fashion for men and women in the modern era:
Casual dressing during the 80's
The 80's saw men wearing opting for comfort style in loose T-shirts and dad jeans paired with bomber jackets. Fashion back then saw an influence of the hip-hop trend and saw details like sneakers, caps and chunky jewellery. Loose fitting clothing have made a major come back we see both men and women wearing them. Women have been flaunting these t-shirts in the name of boyfriend t-shirts. They've added a little twist to the loose t-shirts by knotting them on the side and pairing them with skinny jeans and sneakers while men have been finding comfort in loose tees all the time whether it's for workout or a casual outing with friends.  
When we talk about the dad jeans trend it used to be one of the most laughed at trends but now with fashion at it's peak it is one of the most loved trends of the world with famous personalities like Obama donning it.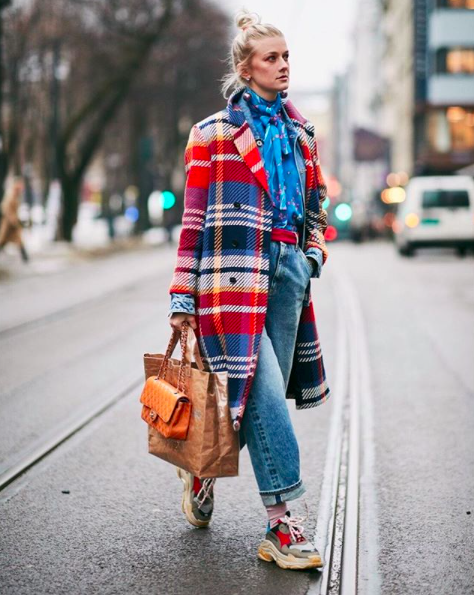 Image Courtesy : Love Maegan
To choose the right pair of dad jeans opt for a light blue colour, baggy on the legs jeans too. You could go completely dressed down by wearing the dad jeans with a loose tee and a bomber jacket over it. Wear converse shoes to complete the look. For a dressed up look wear them with a plain white Oxford shirt. Tuck in the shirt into the dad jeans and you're done. You can also go for an untucked or half tucked shirt depending on how formal or casual you want it to look. A pair of loafers would elevate the look. 
Denim jackets ruled 80's
Denim jacket was a staple and during the 80s men and women would pair it with almost any outfit. Men would sport it over a casual tee and women with just slip it on over a crop top. In 2018 denim jacket is the new power dressing, the trend is being seen everywhere from Hollywood celebs like Gigi Hadid sporting them to the models at most recent New York.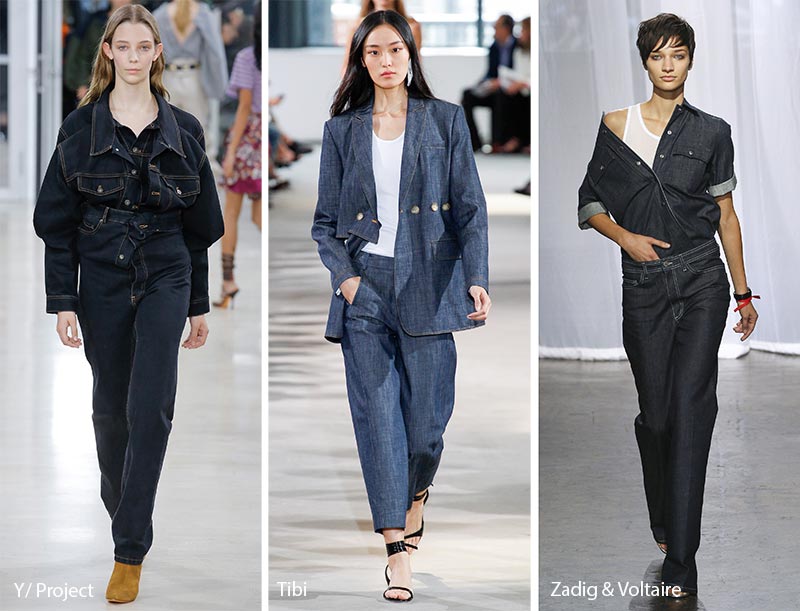 Image Courtesy : Glowsly
Suits and the 80's 
80s saw oversized suits with pinstripes for men as their favourite work wear. They paired with a tie for a formal look and with suspenders for a casual look. Now power suits are not just something restrained to men but are being flaunted by women too. Bollywood actors like Sonam Kapoor, Priyanka Chopra and Anushka Sharma have been wearing these suits and breaking the stereotype in a very chic manner by pairing them with a contrasting colour bustier underneath. So if you're the boss or wanna dress up powerful here's one must have in your collection. 
Powersuits (Image Courtesy : Elle)
Crop tops a favourite of the 80's
The trend began when Madonna flaunted her midriff in a chic crop top. Nowadays you would see everyone no matter what size you are wearing a crop top. Also there are many variations that have been added to the crop top like the off shoulder crop tops or the one shoulder crop tops. But this is a must have that you just cannot miss out on your wardrobe essentials list.
80's were definitely the time of the most iconic fashion. So as these trends have made a comeback, play some Madonna songs and get ready to raid your parents wardrobe.