Devika Kodasi
Canada, the world's second largest country, has more to offer the world than just Justin Bieber or Justin Trudeau.
The vast land is home to the stunning landscapes, wildlife and culture. It is no surprise that movies like 'Brokeback Mountain', 'Titanic' and 'Good Will Hunting', to name a few, were shot here.
While the popular cities may be Toronto, Vancouver and Montreal, a visit to Canada should include the majestic Laurentian Mountains, skiing on Mount Tremblant and spending a day with the whales.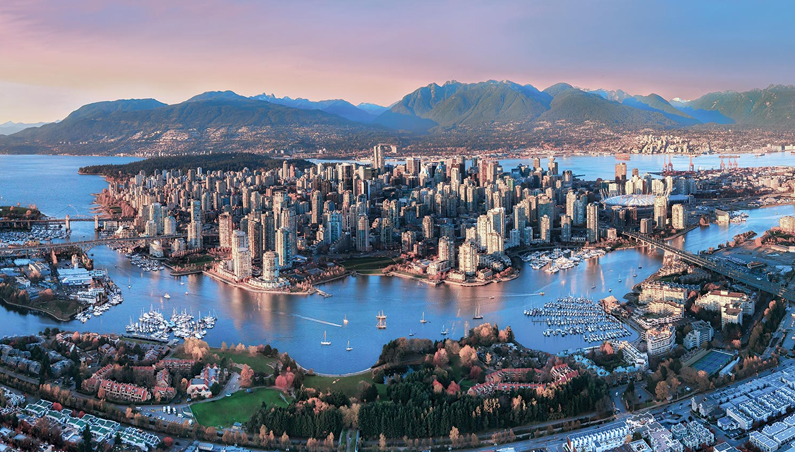 Canada (Image Courtesy :McCann Canada)
Live in adventure
The iconic CN Tower is an 1815-foot needle that can be seen along Toronto's sprawling skyline. Considered one of the Seven Wonders of the Modern World, get an adrenaline rush on the 'EdgeWalk', a hands-free walk on a 5 ft wide ledge which goes around the towers main pod at 1168 ft above the ground. It truly is an adventure that no adrenaline junkie should miss. EdgeWalk is also a Canadian Signature Experience.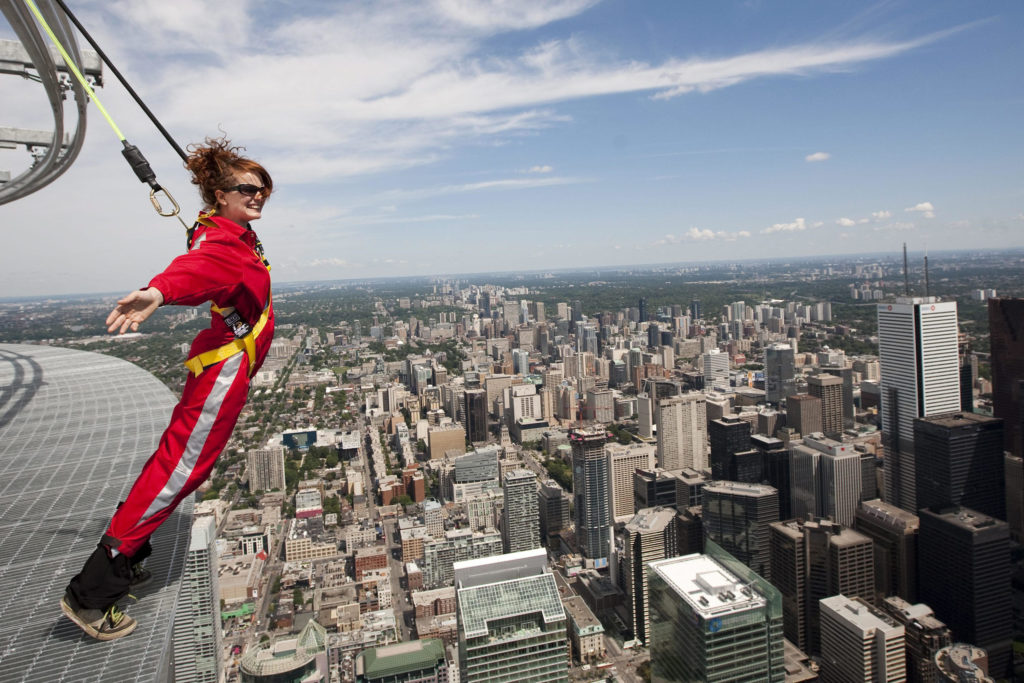 CN Tower edge walk (Image Courtesy : City News Toronto)
Breathe in the Niagara
Although the Niagara Falls is situated on the border of America and Canada, it is said that it is best viewed from the Canadian side. Drive over from Toronto while making stops at vineyards to buy 'Icewine', a local delicacy. Once there, take in the majestic view of the Falls or get drenched on one of the boat tours that take you close to the gushing Wonder of the World. A summer night trip to Niagara is a must-do. It is breathtaking with cascading water illuminated with bright lights and fireworks.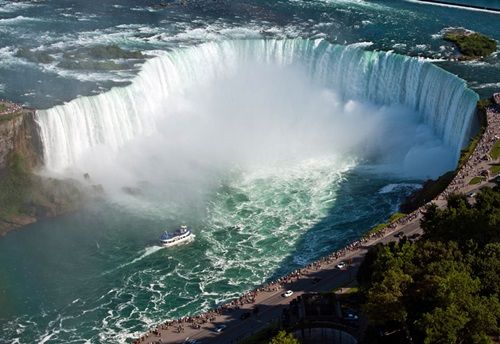 Niagara Falls (Image Courtesy : Pinterest)
Food and culture in Quebec
A getaway most popular with New Yorkers has an old world charm. The historic district of Old Quebec is a designated UNESCO World Heritage centre. Colonial streets filled with French architecture and a foodie's paradise, Quebec's history and culture make it a must-visit. The French origins are apparent throughout the city in its architecture, language and even the wine.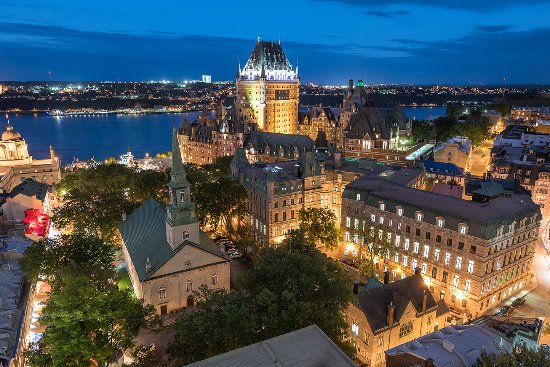 Chateau Frontenac and Old Quebec (Image Courtesy : Trip Advisor)
John Lennon and Yoko Ono's Bed-in
During the Vietnam War, The Beatles band member John Lennon and his wife Yoko Ono non-violent protests called Bed-Ins for Peace. One was held at the Hilton Hotel, Amsterdam and the other in Montreal's Fairmont The Queen Elizabeth. The idea was a spin on a "sit-in", in which a protesters stay seated front of or within an establishment. But in a bed-in, the protestors camped out in hotel rooms. The Fairmont had the famous suite no. 1742 redone to allow guests to experience the Lennon-Ono 'Bed-in' with the help of virtual reality.
Manitoba experiences
Spend a few days inside the Arctic Circle where you will encounter a variety of wildlife. You could watch Polar bears in Churchill as they migrate to their winter habitat after summer. Or take a kayak out to the Hudson Bay to make friends with Beluga whales. Camp out in the prairies or even indulge in some dog sledding where a team of huskies will take you on a rollercoaster ride through the tundra. Once you have had your fill of wildlife, sit back and gaze into the Aurora Borealis, a natural light phenomenon. This province has it all, from a lively nightlife to beautiful beaches and the famous Canadian Shield, home to crystal lakes, cliffs and uplands.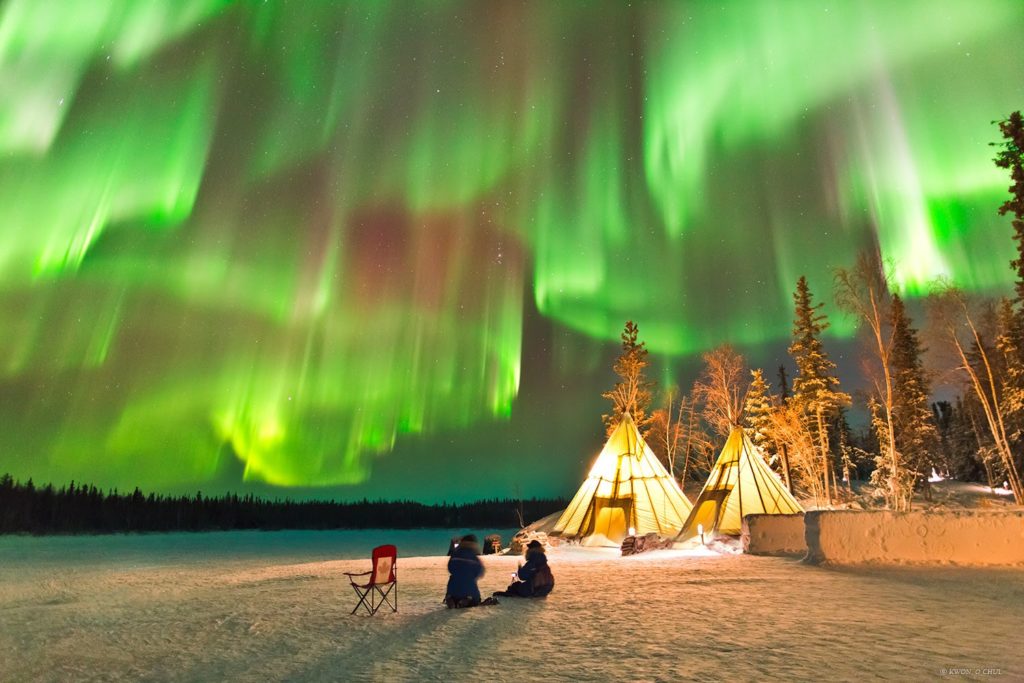 Aurora Borealis Canada ( Image Courtesy : Youtube)