The Collective Cover Story | Priyanka Chaudhary Raina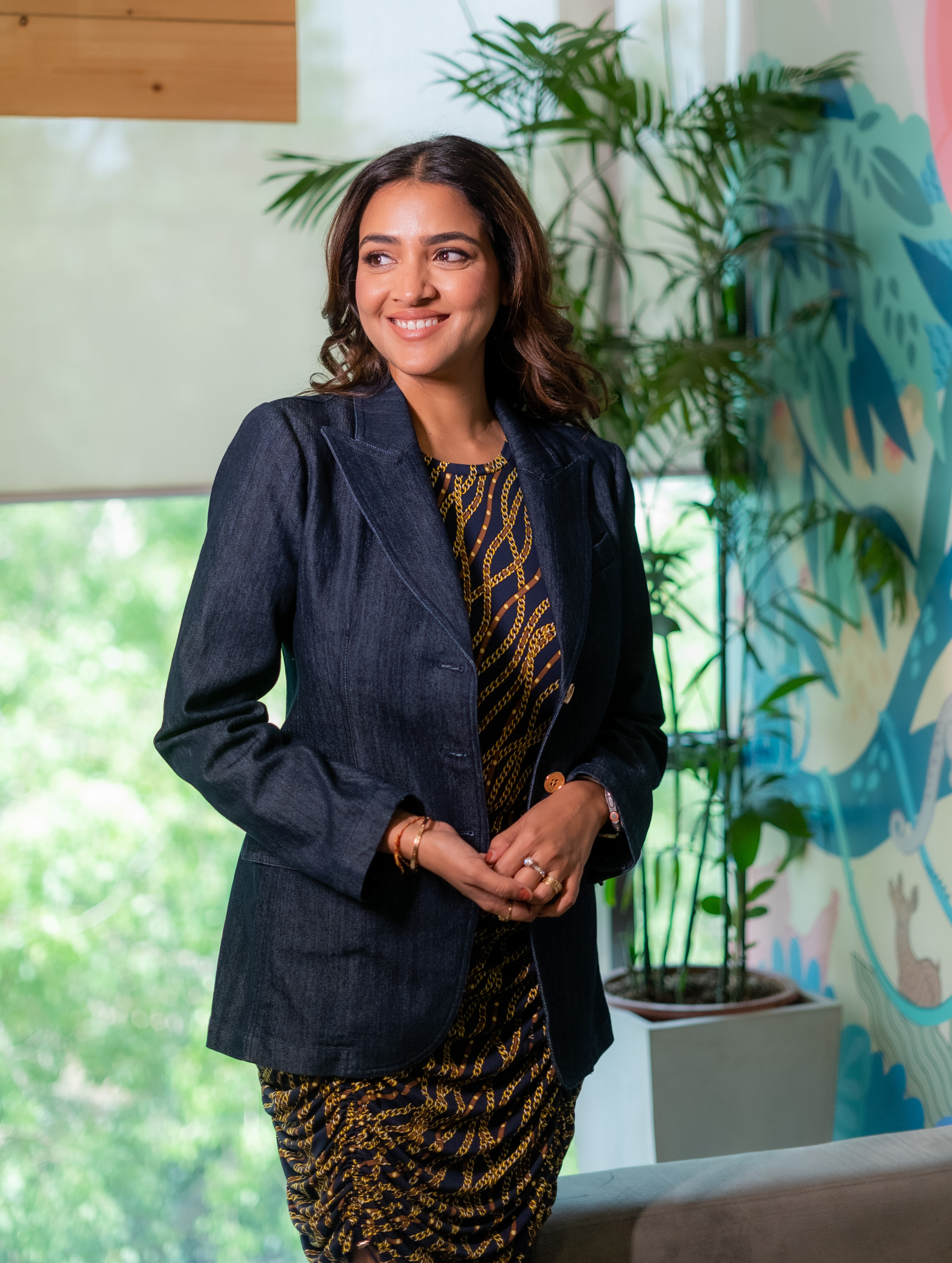 From its inception, Priyanka had a clear mission in mind—to create a brand that not only caters to the delicate needs of babies but also embodies the principles of ethical sustainability. With a deep understanding of a mother's concern for her child's well-being, Priyanka meticulously curated a range of products using only the finest and safest ingredients. Her unwavering commitment to providing worry-free solutions for moms led to the birth of maate, a brand that ensures only the best touches their precious ones' skin. And now, in an exciting turn of events, Priyanka Raina is here to share her journey with The Collective, to offer fashion enthusiast working mothers a seamless experience of unparalleled quality and exquisite style. This association with the visionary entrepreneur signifies a meeting of minds, where elegance and sophistication intertwine seamlessly with authenticity and personal sense of style.
A Sublime Combination of Karl Lagerfeld and Lavender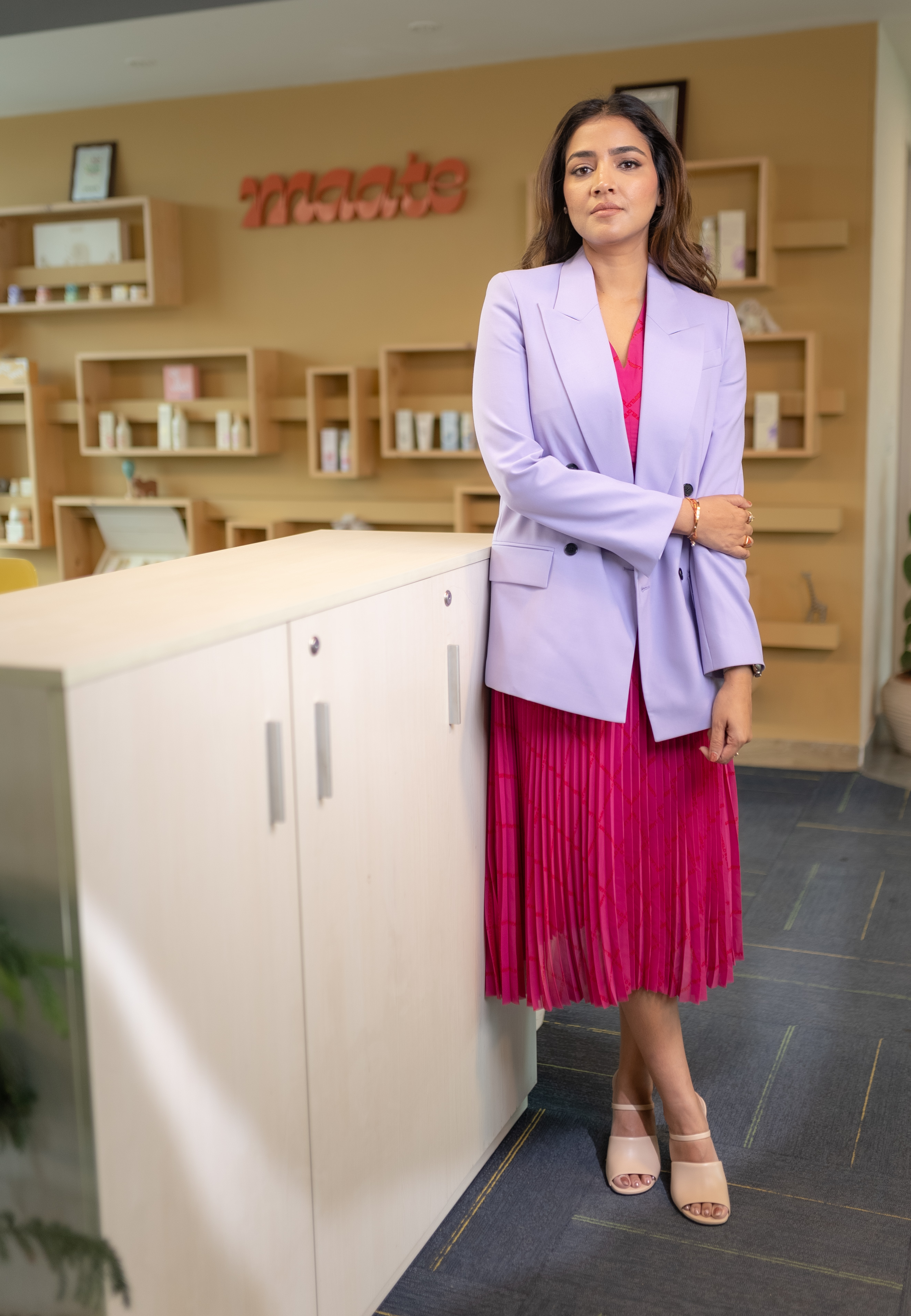 Priyanka Raina's first look for the Collective effortlessly captures the essence of contemporary femininity. She chooses a stunning pink dress by the legendary Karl Lagerfeld, accentuated by a graceful lavender blazer from the same brand. The dress, with its impeccable tailoring and delicate details, showcases her refined taste.
When opting for a monochromatic look, she suggests experimenting with different shades within the same colour family to create a harmonious and visually appealing ensemble. Incorporate contrasting textures in your outfit, pair a structured blazer with a flowy dress to achieve free flowing yet an elegant ensemble.
Effortlessly Chic with Dsquared2 and Moschino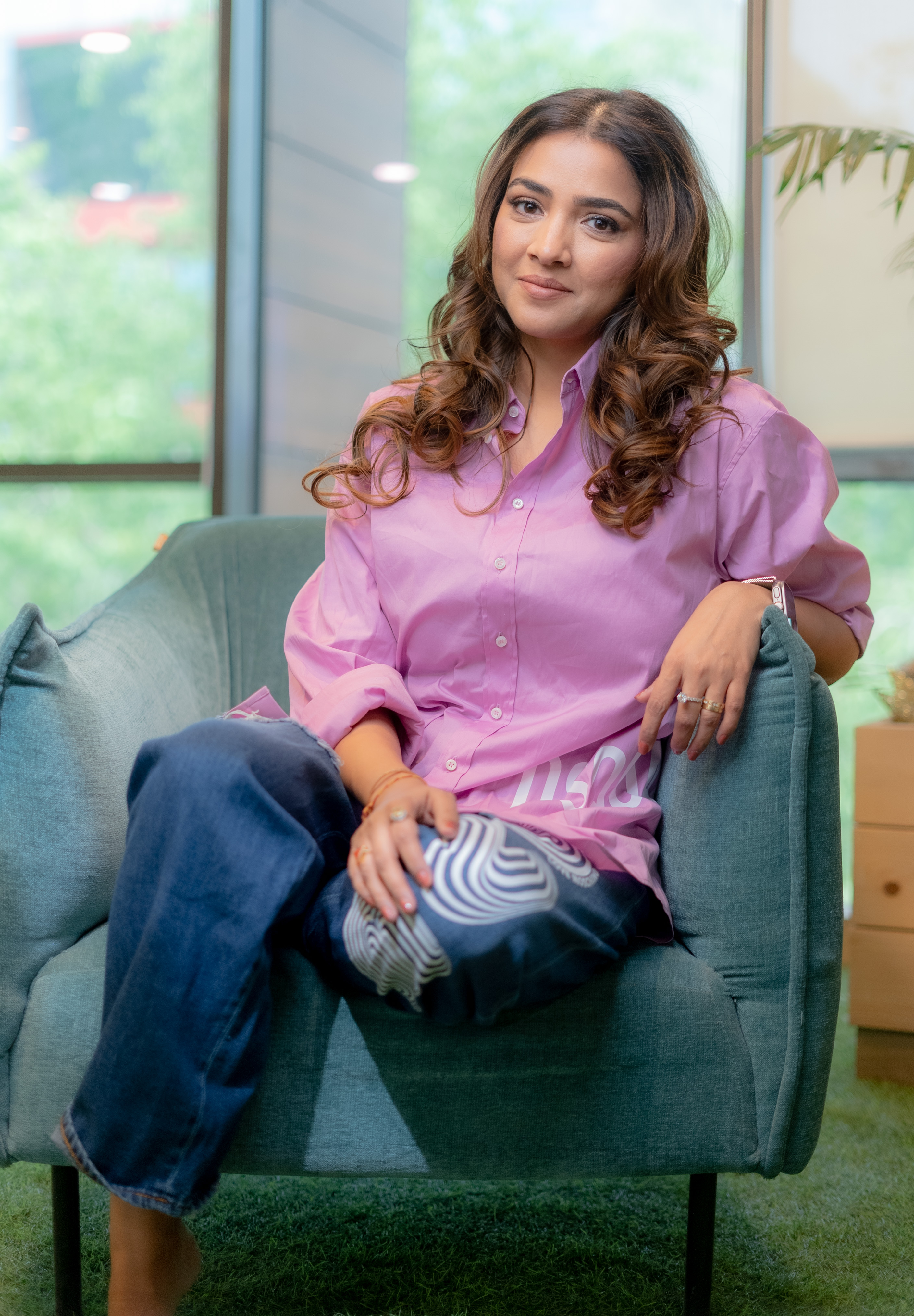 Priyanka Raina's second look reflects her multifaceted roles as a working mother and entrepreneur. The look effortlessly combines casual and edgy elements, showcasing her versatility and inherent sense of style. She dons an oversized light pink shirt from Dsquared2, flawlessly paired with Moschino ripped denim jeans featuring delicate white detailing. This ensemble exudes an air of nonchalant elegance, capturing the essence of modern streetwear and its practicality allowing her to seamlessly navigate her busy day.
Embrace the beauty of contrasting elements by pairing distressed denim with more polished pieces. The combination adds an unexpected twist to any outfit.
Embracing Vibrance with Michael Kors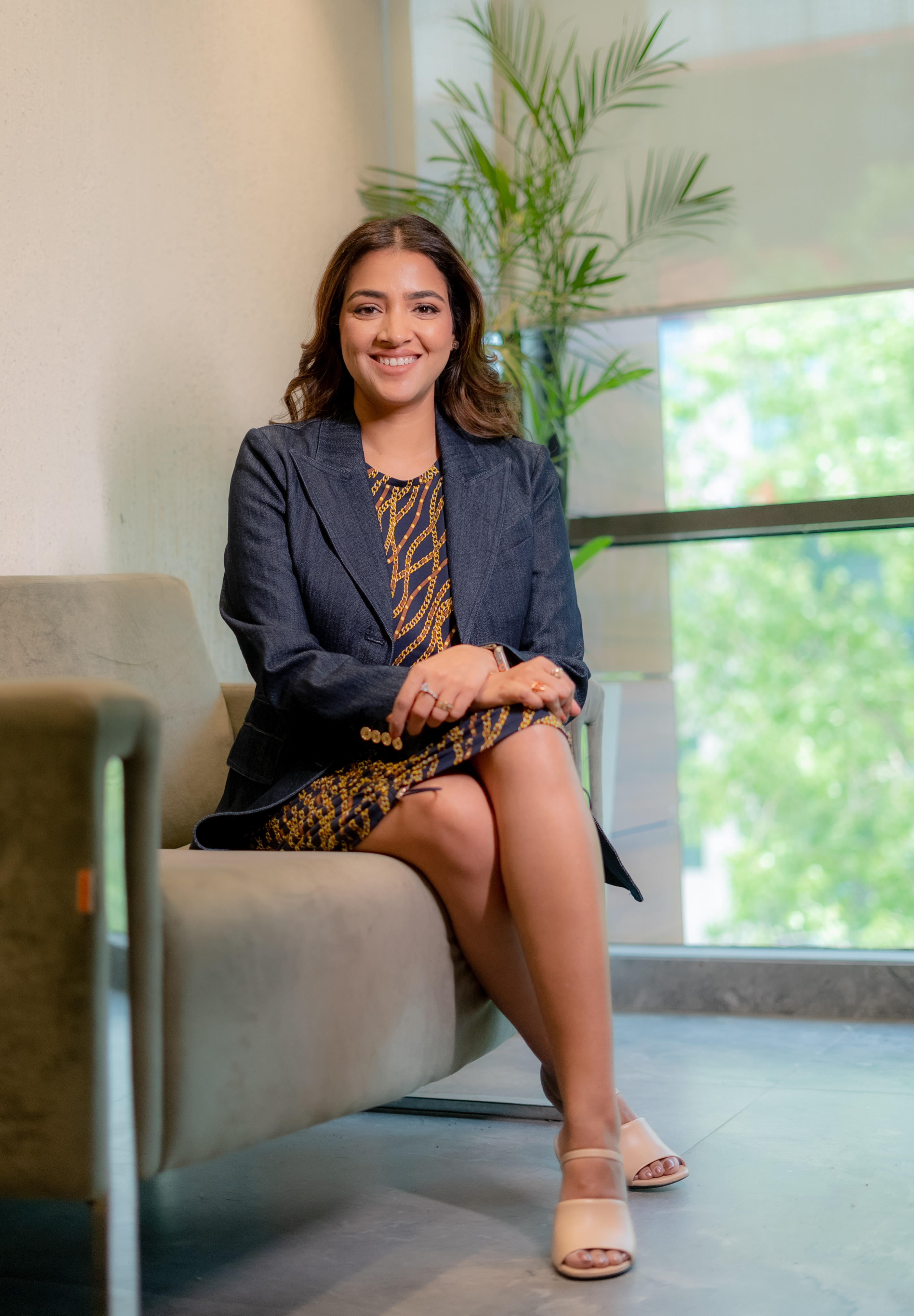 Priyanka Raina's third look exhibits her love for modish colours and eye-catching prints. She chooses a striking Michael Kors blue dress with gold chain print detailing, elegantly complemented by a deep blue blazer. This ensemble embodies confidence and sophistication, making a bold fashion statement while radiating timeless elegance.
As a working mother and entrepreneur, Priyanka Raina's journey in the world of premium fashion resonates with women who strive to balance their personal and professional lives while staying true to their individual style. Through her journey with the brand, she encourages everyone to embrace premium quality products and explore the world of luxury fashion while staying true to their personal style. Whether it's a Karl Lagerfeld pink dress, an oversized Dsquared2 shirt, or a Michael Kors blue dress, each ensemble represents her passion for elegance and individuality.
Join Priyanka Raina and indulge in the world of premium fashion, where style meets sophistication in perfect harmony.