By Andy Barve
An allegorical declaration of freedom for the hippie tribe in the 60s and 70s, patchwork habiliment has returned, mooring itself as a raging trend for a few years now, and has endured some more upgrades this summer season. From subtle to a bold mishmash of materials and prints, this trend bore adaptations on shirts, tailoring, outerwear and more on the men's runway.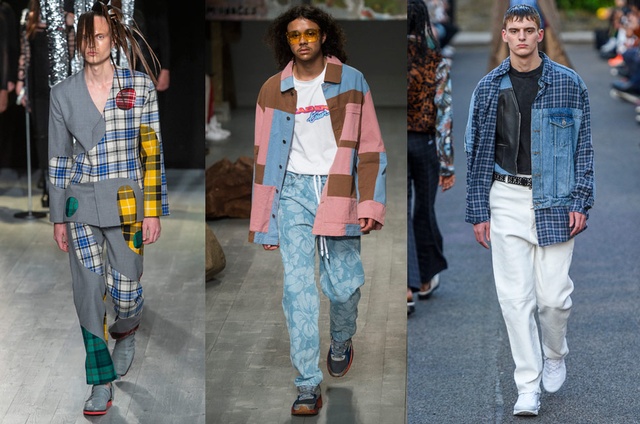 In large proportions, patchwork might seem a tad overwhelming for many to weave it into their daily wardrobes, but with a little inspiration from the runway, you can pick up on how to give patchwork another (sizable) chance.
The multi-purpose shirt
Shirts with stereotypical Hawaiin and beach prints are a thing of the past. Let's usher in the shirt that works at a sporting event and equally has the makings of dress-down Friday attire. This versatile shirt fashions a medley of graphic prints, stripes, checks and shoulder panels in uncoordinated patches. Throw it over a pair of joggers and slip-ons or prototype Adidas sneakers, to break from the disturbia.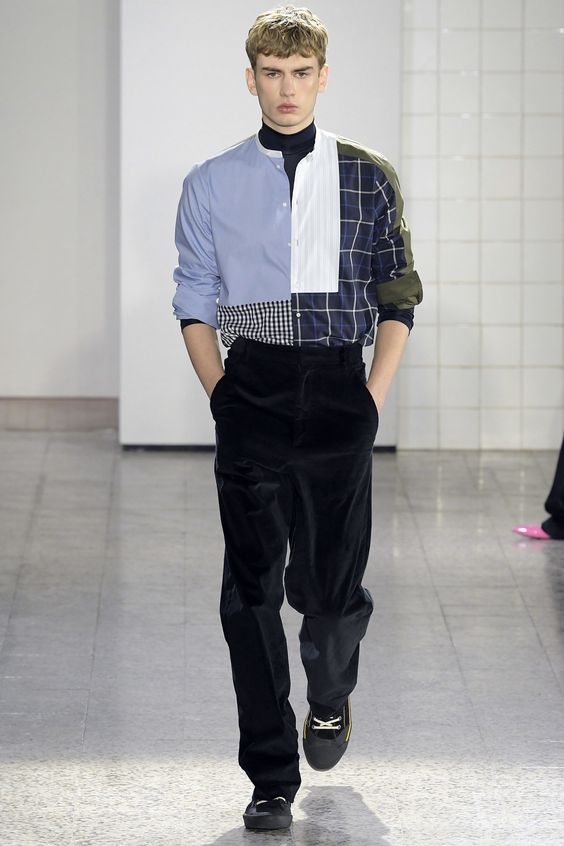 Denim overload
Spotted on nearly every catwalk internationally, the jean was largely revived by twisting it into fresh interpretations. One of such prevailing translation was weaving high-fashion cut-outs of different shades of denim, even with checkered denim patches and reconstructing it into a day-to-day wearable garment. Put some money on a jacket heavy on denim patches to go with this season's favourite cohort — dad jeans from the '90s. Colour contrast with a crisp white pair and team them with trainers for a Fresh Prince of Bel Air meets street hippie look.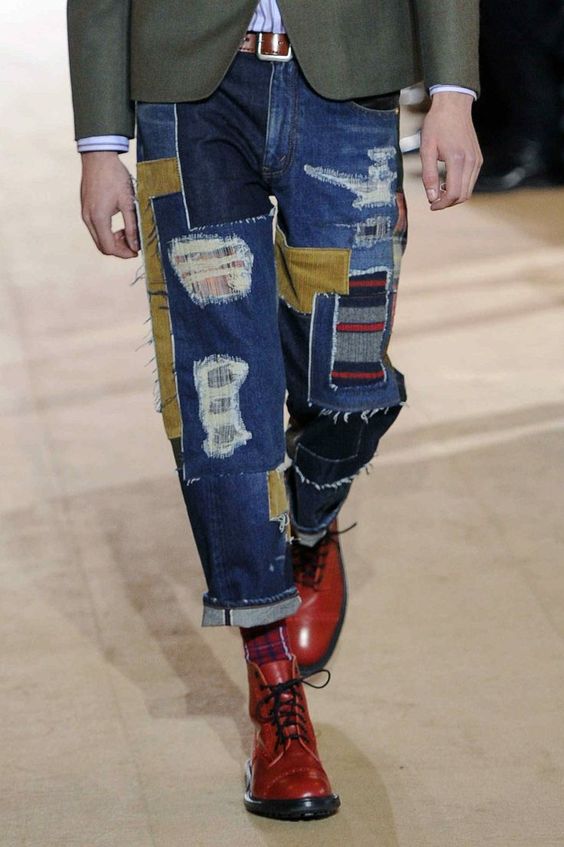 Checked out suiting 
Patches of tartan, plaid and checks were sewn onto carefully tailored two-piece suits by designers this season. Probably something an immodest lumberjack would wear to a work party, with extra pockets to capture all the undeniable attention. But what's a style statement without a little intrigue for the crowd? Go sans shirt or a barely-there knit tee in a pastel shade to turn up the temperature. Finish off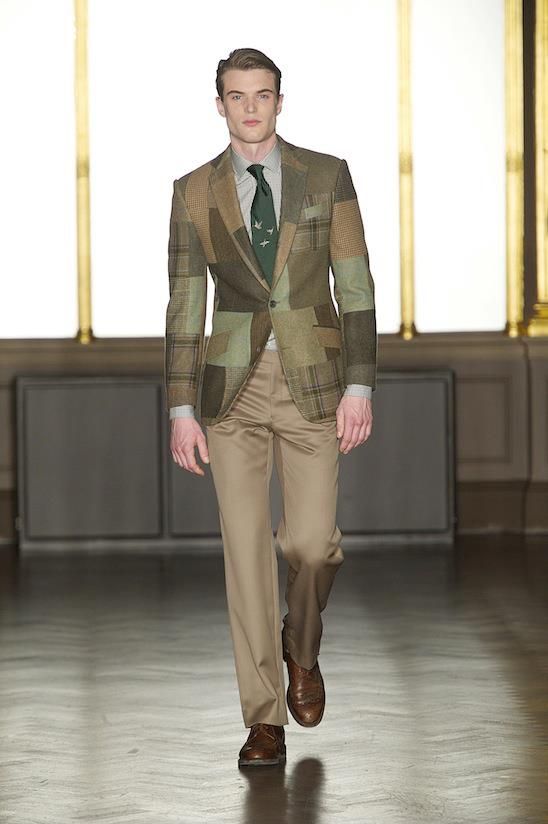 Patch Adams pants
Look out timeworn black biker pants, leather pants in a hundred multicolored patches are here to oust you, and they are not very modest about it. Since they're the obvious striking feature of the look, tone the rest of the outfit down. For utilitarian fiend, designers pioneered multi-storage pocket-patches, spun into baggy utility military pants. Amp up the bulk with chunky trainers and a semi-utility gilet jacket, to carry surplus supplies.
Patchwork is no longer just a craft that grandmas dig. It's sewn itself into style dominance this season for all to take on, rather unflinchingly.