THE COLLECTIVE COVER STORY
The Collective Cover Story: This initiative, on a monthly basis, honours one of India's leading entrepreneurs, industry contributors, upcoming actors, athletes, or other prominent personalities who are at the forefront of their respective industries and who have contributed to the growth of their industry and society. It aims to bring together leaders from different walks of life to celebrate them, their journey, and their sense of style.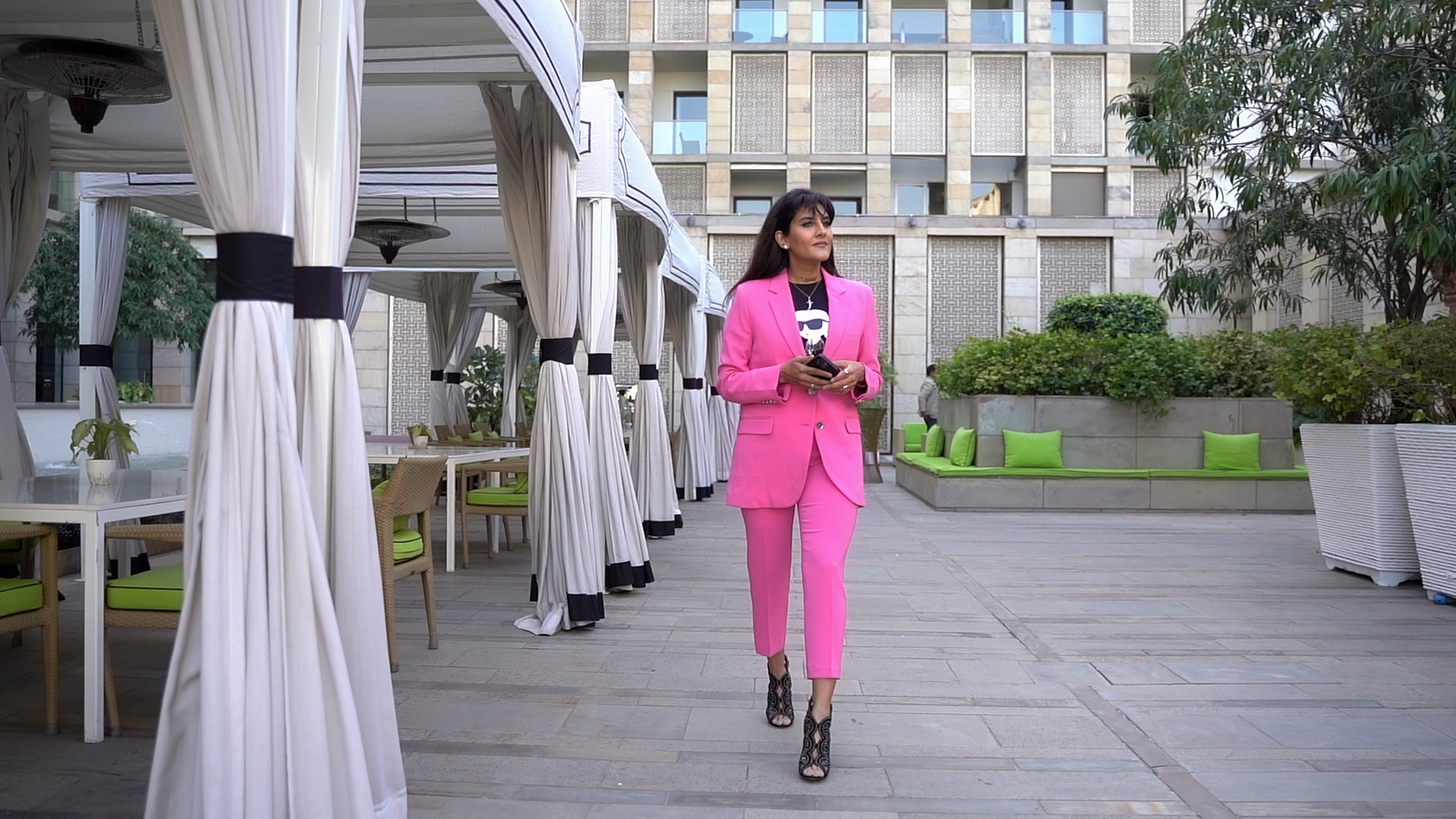 In a world full of chaos, Ambika Anand, an anchor, producer, director, moderator & journalist  likes to stay organised through her prim and proper dressing, whether it be formal or casual. She likes to make a statement through her dressing, her style of power dressing revolves around playing with formals. Her journey from working at Doordarshan, "the breaking news" days to now being a freelancer has evolved her style & that's what we are here for.
Squaring Up with Dsquared2
This mindfully put-together ensemble includes a crisp crew neck monogram t-shirt from Dsqaured2 paired with statement jeans that fits her like a dream. A pop of vibrancy is added to the t-shirt, which brings out her personality, like a radiant star in a dull world. Talking about accessories, one can never go wrong with a fanny pack, especially for someone who is always on the go. To complete the look, black-heeled boots complement her bold persona. The curated outfit looks effortlessly stylish from the way Ambika carries herself.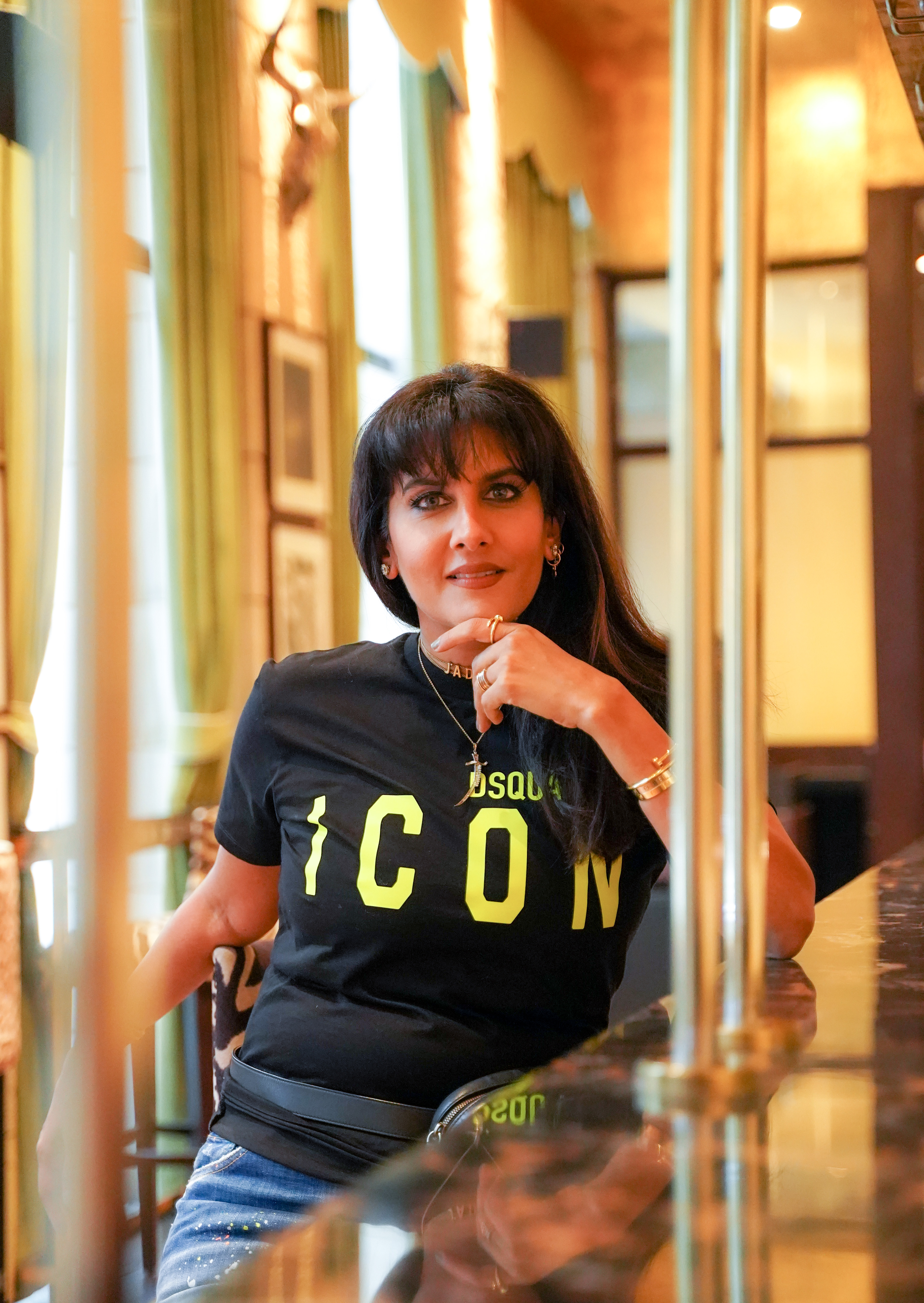 Karl Lagerfeld- an icon for the icons
A bold pink pantsuit is what we call power dressing! This Fuschia pink suit gives her all the bossy lady vibes with the tapered narrow pants and fitted blazer. To play with the semi-formal vibe and showcase her uniqueness, she has added a Karl Lagerfeld t-shirt. For someone who loves to stay formal in her style, seeing Ambika add a fun iconic t-shirt is the styling tip we all can look up to this season.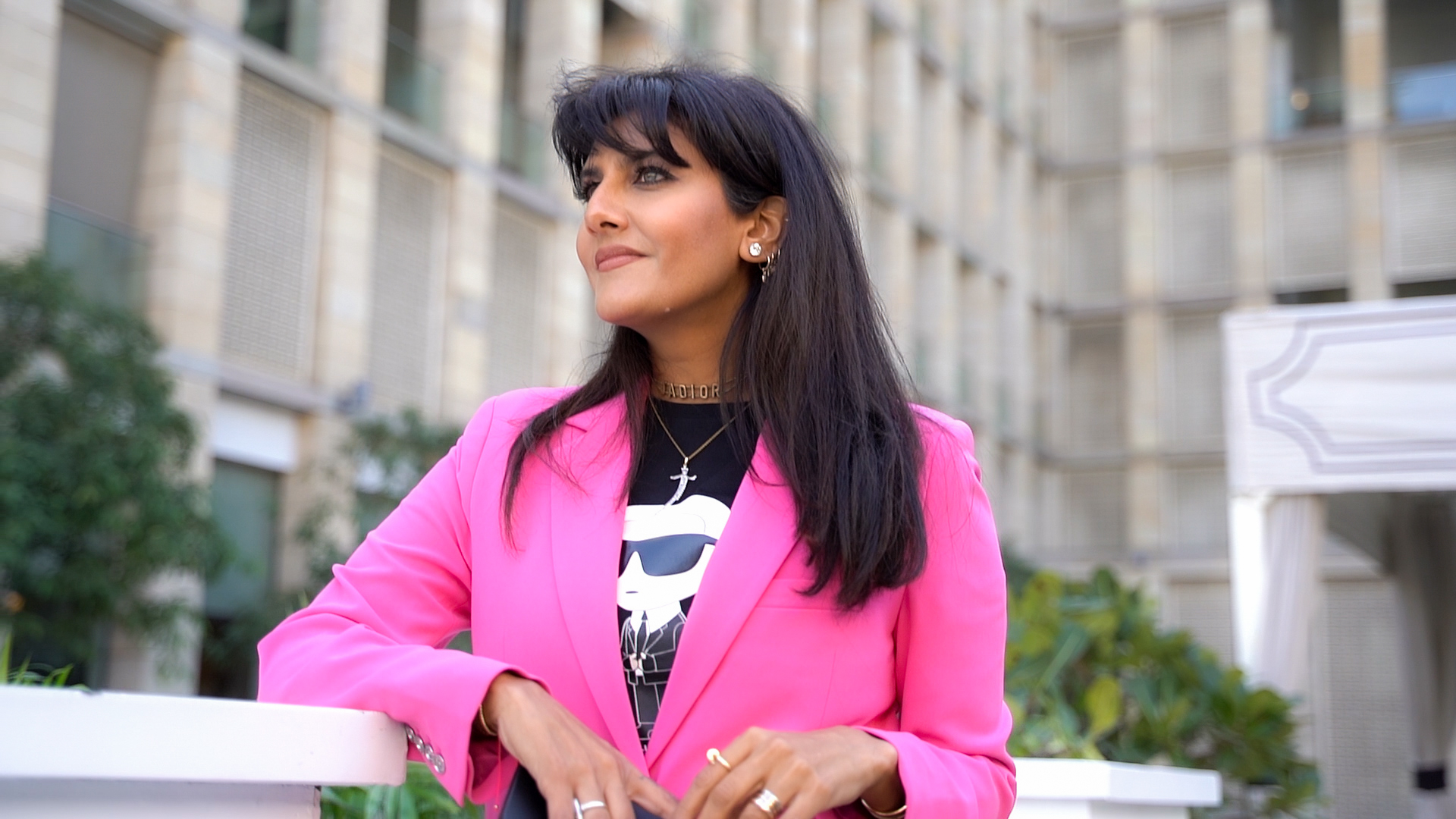 —
Fashion is a reflection of an individual's personality and how they carry themselves on different occasions and that's exactly what makes Ambika resonates with The Collective. Be it power dressing or casual attire, Ambika has got it all covered. "I believe fashion is a mirror to socio-economic conditions of a society and it has given me a keen eye to really observe and imbibe", says Anand.