By Devika Kodasi
A look at the vacationing habits of people the world over, and one thing is certain—there is no one-size-fits-all rule. Some like to lie back in the lap of nature to slow down, while others head to the bustling cities of the world to explore the various sights and sounds. And then there is the adrenaline junkie.
This particular group craves and seeks out adventures. A simple hike won't do for them, unless it also involves a cliff jump and a dive from the highest point into the crystal clear water body several feet below.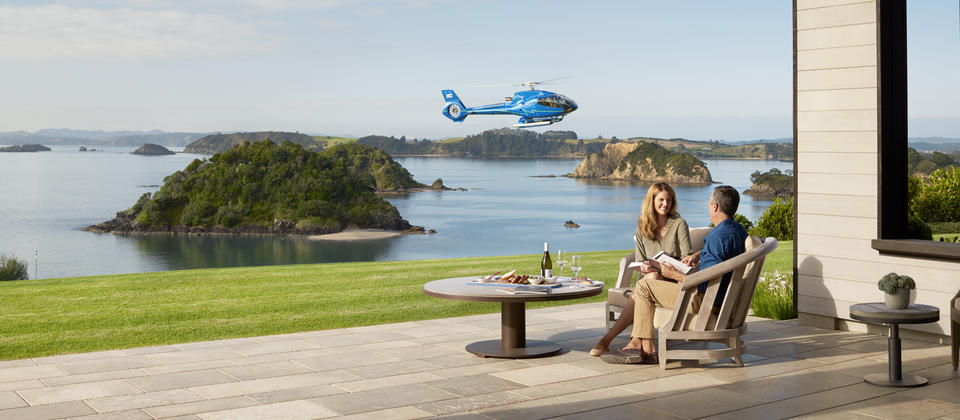 Adrenaline and Luxury (Image Courtesy : New Zealand.com)
Here are a few top destinations for thrill seekers.
Swim with sharks
The Bahamas are known for their shark population and with the right diving company, book yourself an adventure where you come face to fin with this beautiful creature. Prior diving experience is not mandatory and a certified diving expert does accompany visitors to the shark-infested spots to help you live an experience you won't forget. Spend time swimming with hammerheads, tiger and lemon sharks, which are some of the common species here.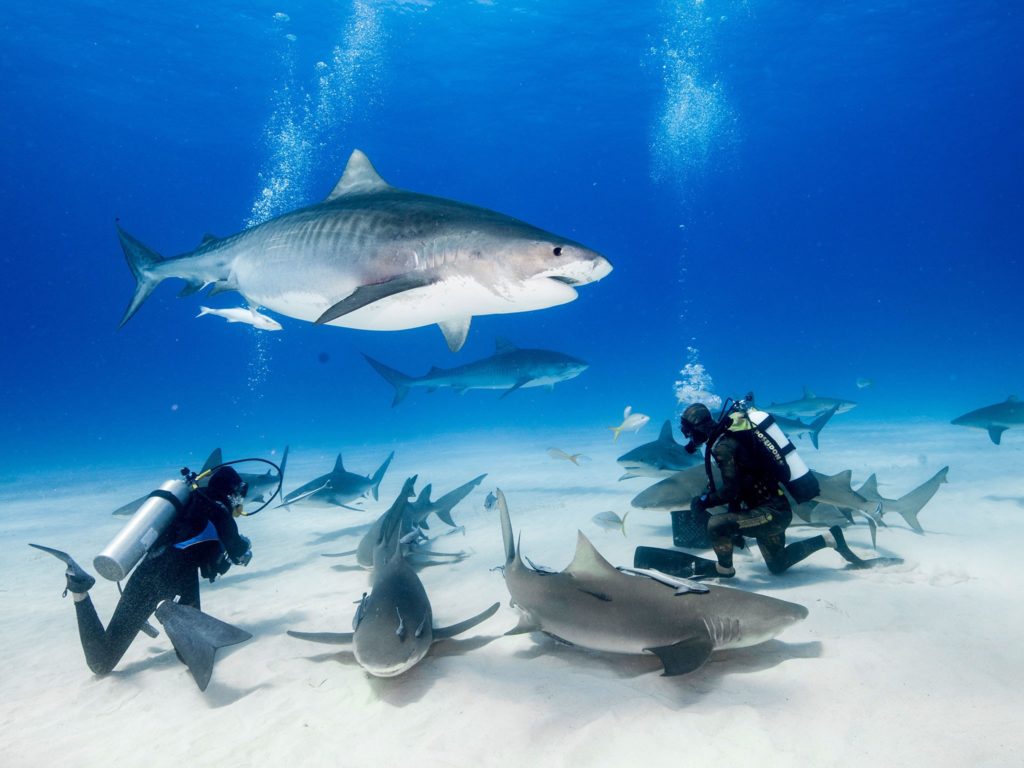 Swim with the sharks (Image Courtesy : Conde Nast Traveler)
Sand bashing in Qatar
If skiing down snow-laden mountains is too mainstream for you, why not jet off to the small gulf country of Qatar. A popular destination, Khor al-Adaid, also known as the Inland Sea, is a haven for sand boarding. Giant dunes of loose sand surrounding a salt-water body can impart the same thrill as skiing down a snowy mountain, but on a different terrain of course. Khor al-Adaid is also a UNESCO recognised natural reserve. Get your adrenaline rushing as you drive through the desert in a 4×4, go sand boarding on the silvery dunes and kick back at night in a camp near the sea.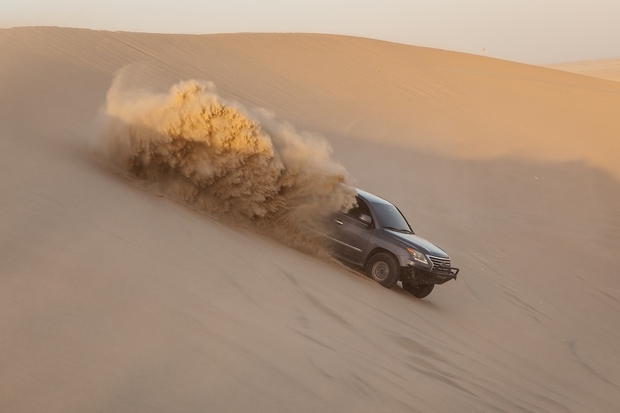 Fly over the Grand Canyon
Over five million tourists visit one of the world's most famous natural attractions, the Grand Canyon, every year. Some of the ways to discover this natural beauty in America are hiking through, taking part in the Grand Canyon Marathon, the sought after skywalk or camping over night. These ideas may sound tepid to thrill seekers. If that's the case, then book a sky diving experience or bungee jump into the Canyon. Imagine viewing the great expanse that is this beauty and that too from a dizzying height of 15,000 ft. One can opt to either fly tandem with an instructor or go through basic safety training and fly solo with ones own parachute. The experience is a combination of the rush of jumping out of a plane and taking in all the majestic views before landing softly.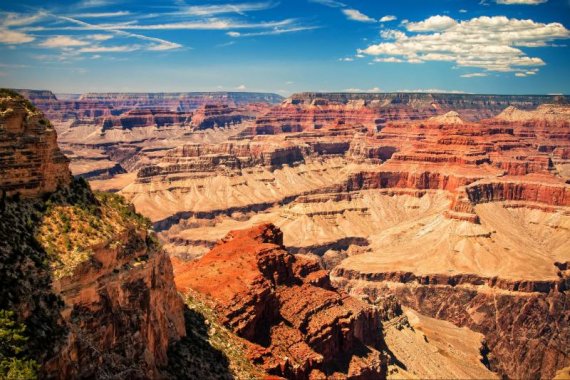 Skydiving over the Grand Canyon (Image Courtesy : Tourboks)
Conquering Cordillera Real
Bolivia has it all from vast plateaus to jungles and highlands. But the main attraction is a few hours away from the busy city of La Paz. Cordillera Real is one of the peaks that attracts serious mountaineers from over the world as well as beginners who want to graduate to tackling the Himalayas. Cordillera Real, better known as Royal Range, goes on for about 80 miles with peaks that soar at over 21,000 feet. With temperatures falling so low that your bottle of water may turn to ice, it offers the gorgeous sight of snow-laden peaks and glaciers in the valleys below.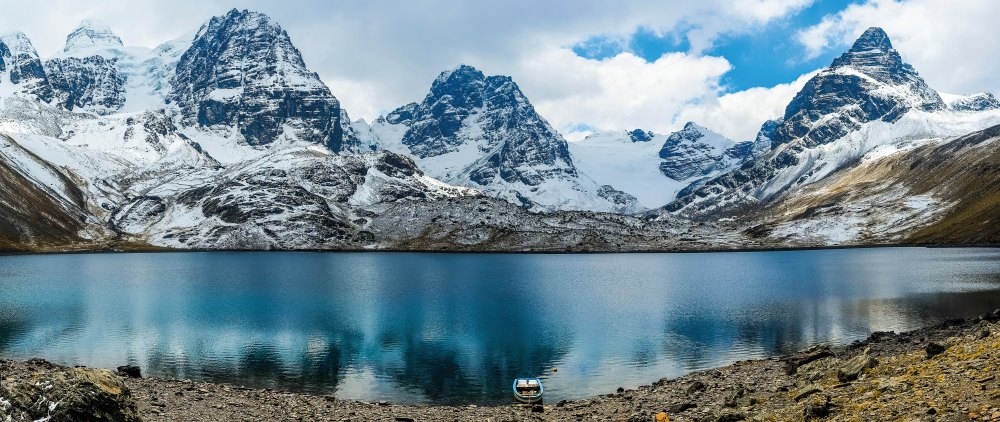 Cordillera Real (Image Courtesy : Cicerone)