Leia  Sharma
Anthony Bourdain: every culinary genius hopes to live like him and write like him. A piece on the departed soul.
From a dishwasher to a celebrity chef, Anthony Bourdain was an award-winning chef, television host, and author.
Born in 1956 in New York City, Bourdain's father was a classical music executive with Columbia Records and his mother was a copy editor at the New York Times. His paternal grandparents lived in France, so Bourdain visited the country often as a child, and this is where he first fell in love with food.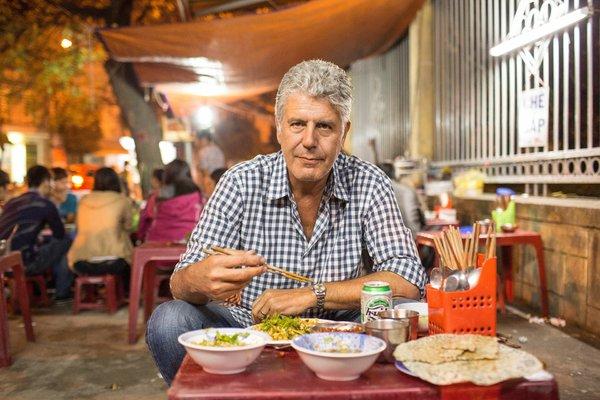 Image Courtesy : New York Times
Bourdain's first job was as a dishwasher when he was a teenager. He graduated high school in 1973, following which he went to Vassar college and dropped out after two years. He then graduated from the Culinary Institute of America in 1978, following which he took a chef job. Over the next decades, he worked at various restaurants in Manhattan. By age 42, he was executive chef at French bistro Brasserie Les Halles.
He reached fame at age 44 when he wrote a book entitled "Kitchen Confidential: Adventures in the Culinary Underbelly." This book became a bestseller in 2000, following which a sitcom, a book deal, and a Food Network show were launched. This pushed Bourdain into television stardom, where he worked on shows such as the Travel Channel's "No Reservations, "The Layover", and CNN's "Parts Unknown," which was active until 2018.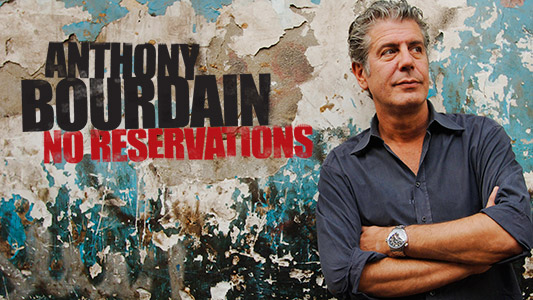 Image Courtesy : SBS
Bourdain won four Emmys and a Peabody award for his television work. He also published 11 more books following "Kitchen Confidential." Bourdain was in debt in his 40s until his first book and following television career launched him into fame.
Not only was Bourdain an "enthusiast" – in his own words – and a lover of cuisine, he greatly believed in the merits of traveling. He invited Americans along with him on journeys from Vietnam to West Virginia, claiming that travel allowed people a special type of education: one that opened minds and hearts and broadened perspectives. He believed that during travels one should sample local cuisine rather than eat at McDonalds and Hard Rock Cafes. He also pushed people to travel even if they didn't have the money: "sleep on floors if you have to," he said, urging people to learn from the way that others eat and live and cook. He was known for his candid honesty: he spoke of his teenage struggle with addiction, his support for women who were abused by Harvey Weinstein, and his belief that cooking is a life skill that everyone should learn.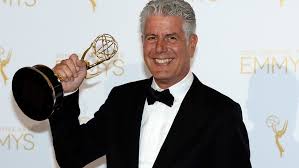 Image Courtesy : Fox News
Furthermore, Bourdain believed absolutely in living life to the fullest, not necessarily in following whichever path made him the most money. He was also a supporter of families eating meals together, claiming that family meals would curb social problems.
From a troubled early life, to a whirlwind career and an absolute love for food, travel, and worldwide cultures, Anthony Bourdain lived a life full of ups and downs. He will be remembered for his enthusiasm, his writing, and his television career.