By Leia Sharma
In almost any major city of the world, you are sure to find a Middle Eastern restaurant. The popularity of Middle Eastern food is based on its fresh, aromatic flavours and wholesome, healthy ingredients. Vegetarians and non-vegetarians alike can enjoy the sumptuous dishes cooked throughout the Levant. While dishes and flavours vary from country to country, there are several dishes, spices, and ingredients that are used across the board.
Among the most iconic dishes from the region, let's start with appetisers.
Even if you have never visited the Middle East, you are sure to have heard about or sampled HUMMUS. This spread is made from white chickpeas, tahini (or sesame seed paste), garlic, and olive oil, and often enjoyed with as a dip with freshly-baked, hot pita. Simple enough to make at home, hummus has gone from being a Middle Eastern specialty to a staple health food all over the world.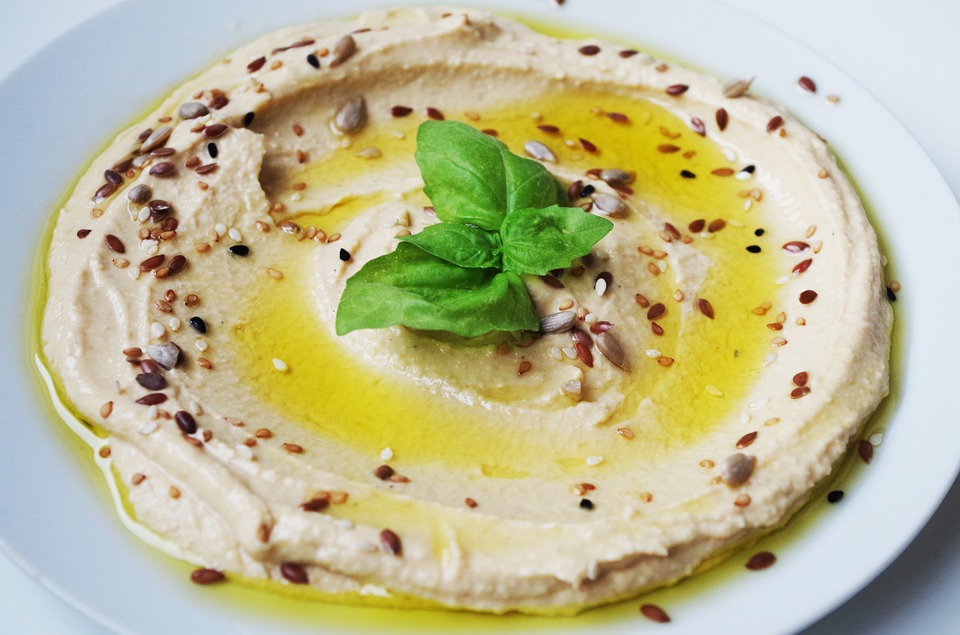 Another popular dip is BABA GHANOUSH, known in some parts of the region as MUTABAL. Eggplant is first grilled over an open flame, giving it a smoky taste. The flesh is then scooped out of the peel before it is puréed with tahini, garlic, and lemon.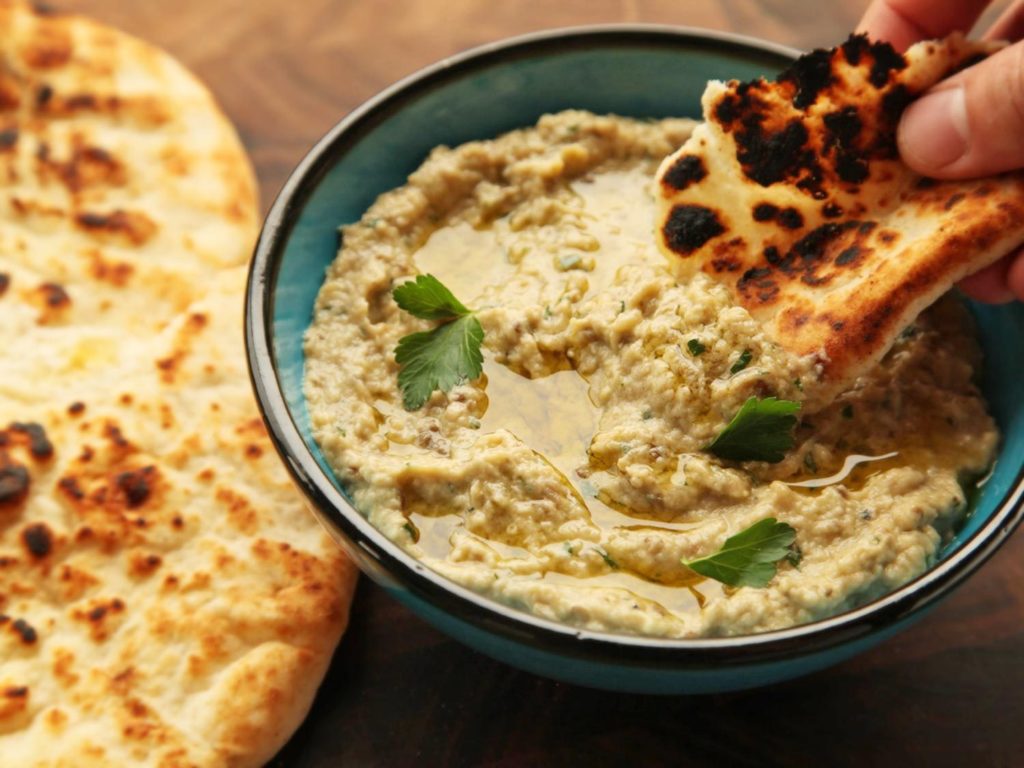 MUHAMMARA, which means "reddened" in Arabic, is also a delectable dip, made from ground walnut, olive oil, breadcrumbs, garlic, and red peppers.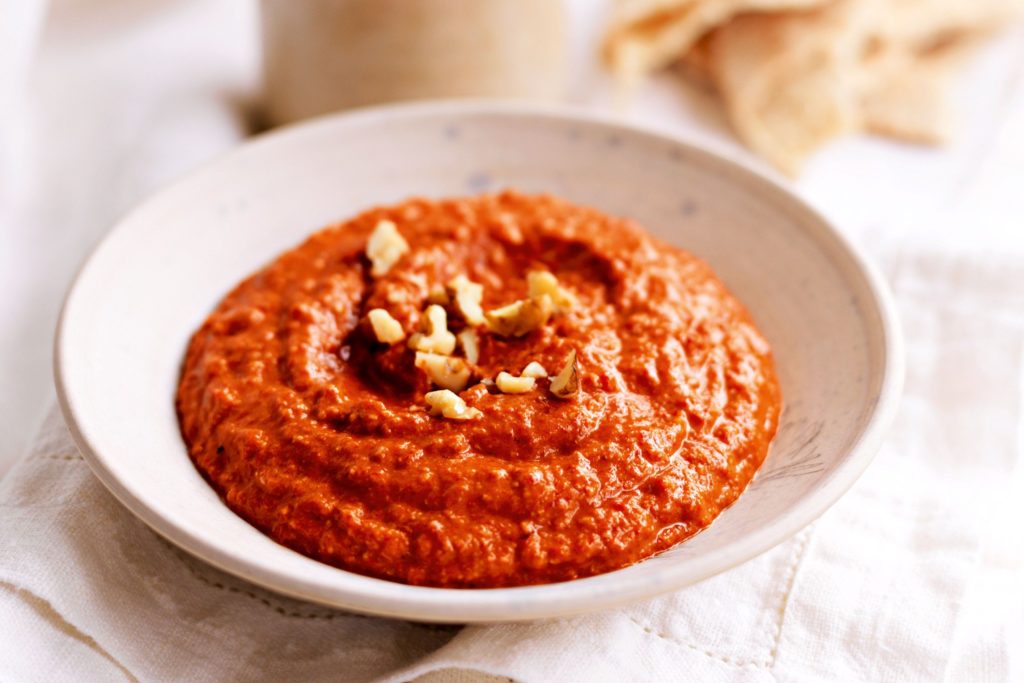 Also made from chickpeas, the fried FALAFEL is another iconic dish. Chickpeas are ground with fresh herbs and garlic, then deep fried. Served as a starter, stuffed into pitas, or used as a salad topper, this fried dish has become a popular street food around the world.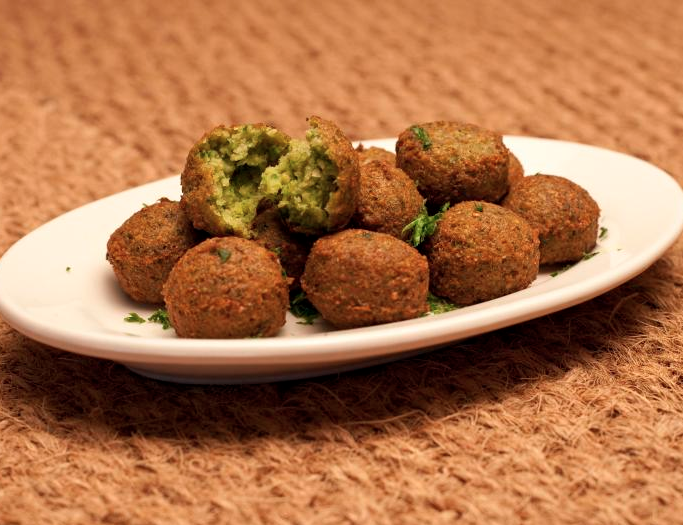 Those of you who do not like salads may change your mind after trying these two: FATOUSH and TABOULEH. Made from crispy lettuce, fried pita and coarsely-chopped tomatoes, cucumber and onion, and seasoned with lemon, olive oil, garlic and mint, fatoush is a popular and delicious salad. Tabouleh is made from bulgur wheat, fresh parsley, mint, tomato and chopped onions.
Moving on to main dishes, meat-lovers may already have had a taste of SHAWARMA. Chicken or lamb is skewered and slow-roasted, then wrapped in pita with garlic sauce. Another meat-based main is SHISH TAWOOK, a marinated chicken sheesh kebab, served either with rice, vegetables or in a sandwich.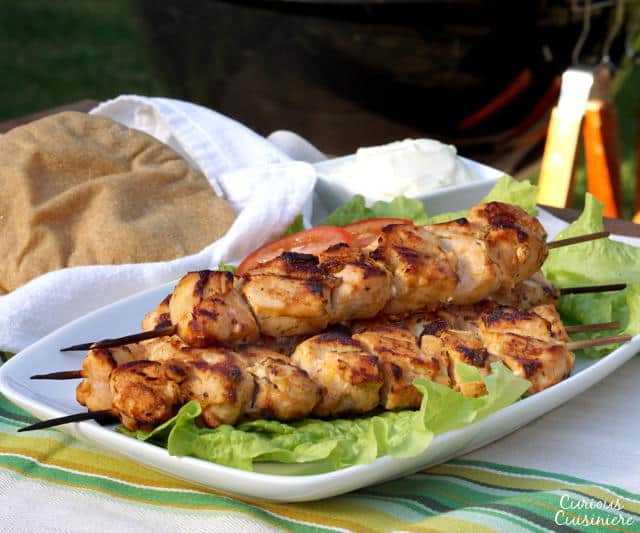 BATATA HARRA means "spiced potatoes." This dish has Lebanese origins and the potatoes are prepared with red peppers, chili, coriander, garlic and olive oil. Vegetarians can also try OKRA IN TOMATO SAUCE.
All these delicious main courses are best enjoyed with rice or MANAEESH BI ZATAR, a flatbread spiced with thyme, oregano, toasted sesame seeds, sumac and salt.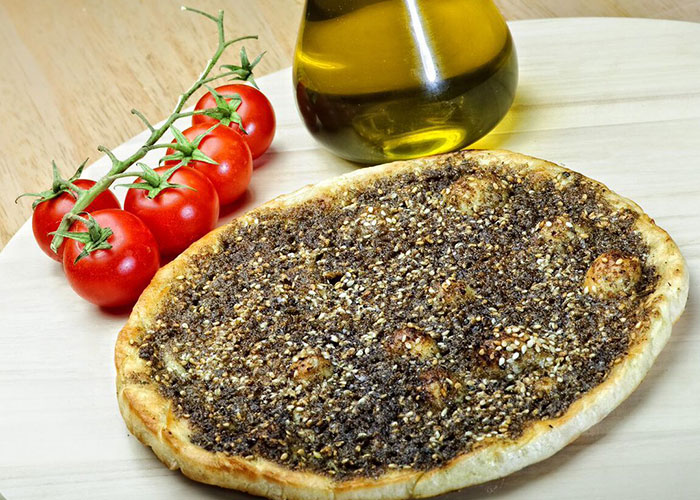 Whether or not you have a sweet tooth, you must sample BAKLAVA. Filo pastry is buttered and then layered with nuts, sweet syrup, and honey. While you will not easily find alcohol, you can wash down your meal with ARABIC COFFEE or MINT TEA.