By Leia Sharma
GAGGAN, BANGKOK, THAILAND
Who would think that one of the best Indian restaurants in the world is to found in Bangkok. Gaggan, a top-rated progressive Indian restaurant, aces lists of Asia's Best Restaurants time and time again. Chef Gaggan Anand hails from Kolkata and opened his eponymous restaurant in 2010. With a beautiful outdoor garden, this restaurant is the perfect place to take a reprieve from city life and explore the chef's balance of Indian street food with modern cooking techniques. What to eat: Go for the tasting menu, which is presented in emojis, although you will get a printed menu with all the dish names at the end. You can expect to try Indian sushi, charcoal prawn Amritsari, and the "lick it up" dish which was created to be licked directly from the plate! Be forewarned though — getting a table can take anywhere from one to six months, so make your reservation before you travel. Visit this restaurant soon as the chef plans to close it down in 2020 and move his operations to Japan.

Gaggan Bangkok (Image Courtesy : Luke Duggleby)
ODETTE, SINGAPORE
Founded by French chef Julien Royer, this restaurant opened in 2015 and already boasts two Michelin stars. This French restaurant is housed in Singapore's National Gallery, combining art with world-class modern French cuisine. Diners can opt for four, six, or eight course menus which change regularly. What to order: French guinea fowl served with celeriac risotto and foie gras croquette or trout with grilled octopus and romanesco broccoli, splashed with miso caramel. It can take up to three weeks for a reservation, but it is worth it for the memorable flavours of the food.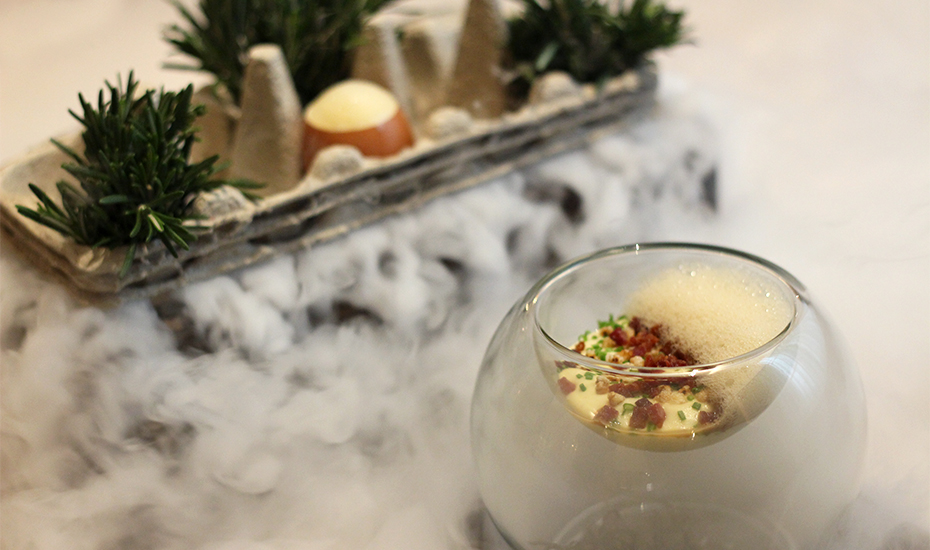 Odette (Image Courtesy : The Honey Combers)
DEN, TOKYO, JAPAN
This tiny Michelin-star restaurant in Tokyo is definitely worth a visit. The style of food found here is modern kaiseki, which is a type of Japanese cuisine involving small, intricate dishes. The chef, Zaiyu Hasegawa, started his cooking career at the age of 18. At only 29, he opened Den, where the traditional Japanese cuisine features international influences. The eight-course menu is always creative. The signature garden salad features 20 fresh seasonal organic vegetables, while the chicken wings – "Dentucky Fried Chicken" – are presented in a familiar-looking fast food takeaway box. The menu also features a modern twist on Monaka, which is usually a Japanese sweet, although here it is stuffed with foie gras, persimmon and pickles. You may also find some surprising dishes on the menu, such as stuffed ant! Make sure to book your table at least one month ahead.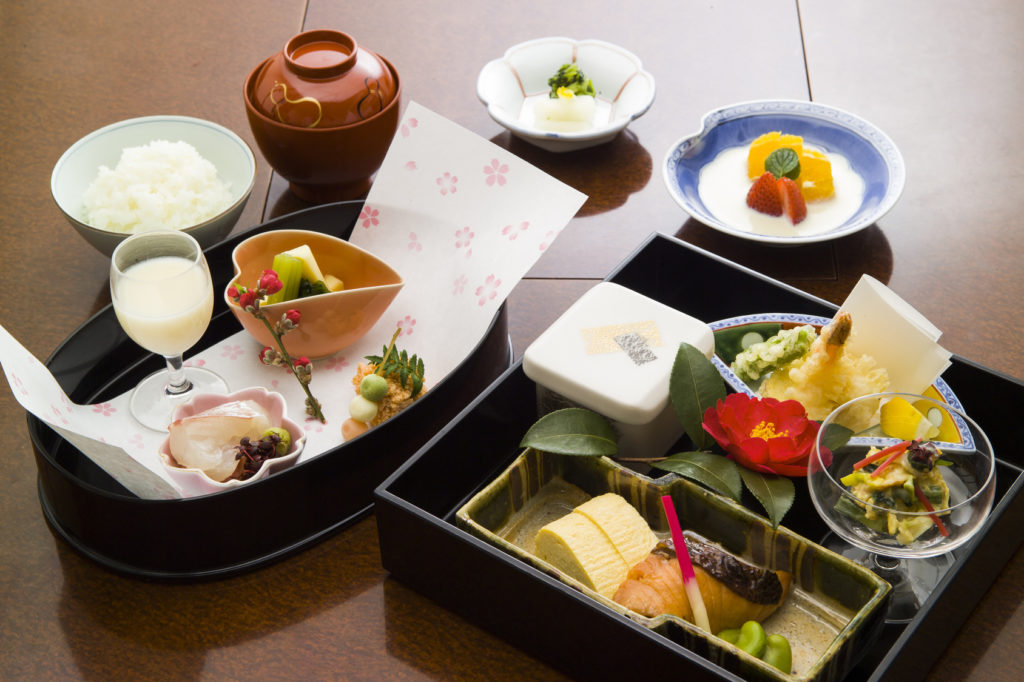 Den Japan (Image Courtesy : Voyagin)
AMBER, HONG KONG
Located at the Mandarin Oriental Hotel, Amber stands out for it's floor-to-ceiling windows offering a panoramic view of the city. The style of food is contemporary French, though the executive chef is Dutch, Richard Ekkebus. The feature of his cooking style is pristine seasonal produce. Must tries on the menu include Miyazaki wagyu beef strip loin, duck foie gras poached in mushroom tea, and ebisu oyster coagulated at 70 degrees Celsius. With two Michelin stars and numerous awards, it is relatively easy to get a table at Amber: you can even request for one within 24 hours.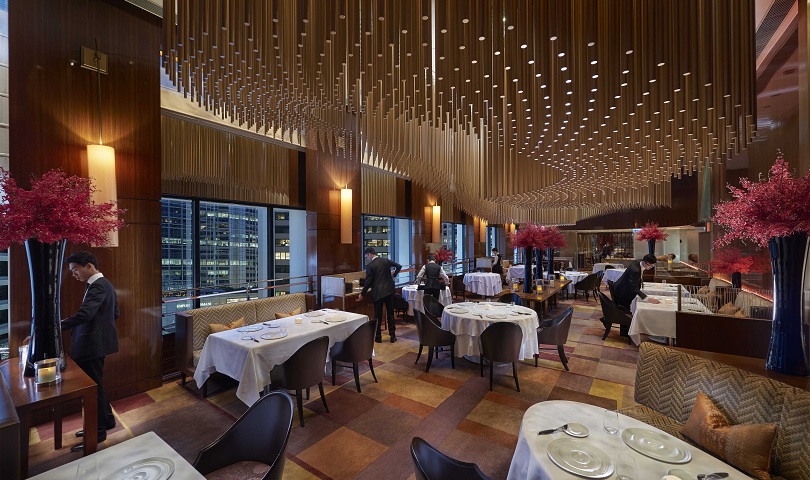 Amber (Image Courtesy :Amber Hong Kong)