By Devika Kodasi
A very serious style statement traces its roots to military origins through time, cultures, communities and movements. Now although Kanye West may have popularized it yet again during his Yeezus tour, the bomber jacket can boast of style dating way back, even before Mr. West was born.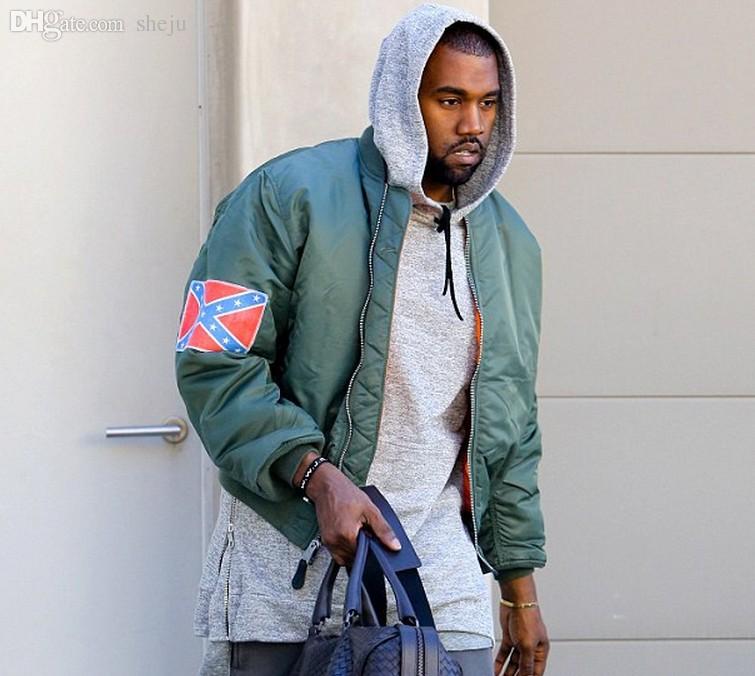 The iconic Yeezus Tour bomber as seen on Kanye West (Image Courtesy DH Gate)
The bomber jacket is one of the trendier styles of jackets to have weathered the change in fashion scenes and trends. This style, which is the most popular crossover from military-inspired clothing to fashion wear, is not just a trend but also a wardrobe essential that is built to last. You might say it's a lot like the little black dress.
So how did this iconic piece come to be a part of street fashion?
In the earlier days of open cockpits, airmen wore leather jackets including the A-2 that had fur lining and later on wool lining within. With the introduction of jet aircrafts they needed to look for alternatives as it meant that the aircraft could fly at higher altitudes and hence colder temperatures. The leather jackets would get hard and cold under such extreme weather conditions.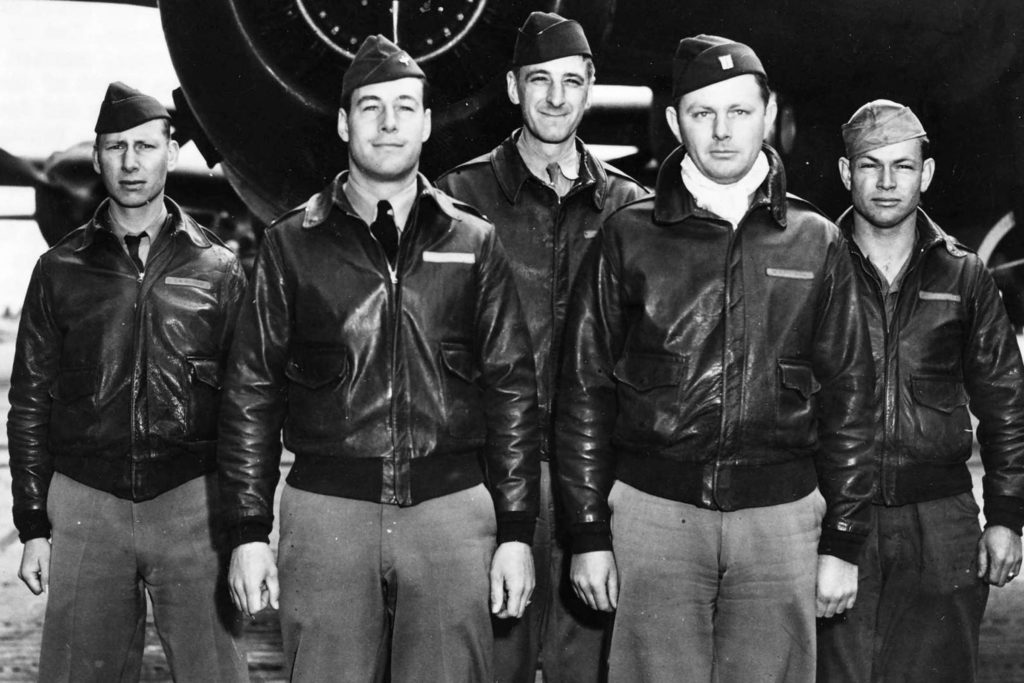 Leather bombers which were phased out to make  way for the classic B-15 Bomber. (Image Courtesy- Grailed)
What was required was a jacket that would be lightweight, slim and that could keep the pilot warm. It was then that the B-15 was introduced. This was a predecessor of the modern day bomber jacket, as we know it. Initially made out of cotton with fur collars it was later, around the time of World War II, that nylon became the choice of material for these bomber jackets. This material was water resistant, could protect from perspiration and insects and it was easy to care for too.
Later in 1949, the B-15 was upgraded to the MA-1 as per the requirements of the aircraft technologies. A knitted collar replaced fur lining and was replicated in more colours apart from the midnight blue used by the American Air Force.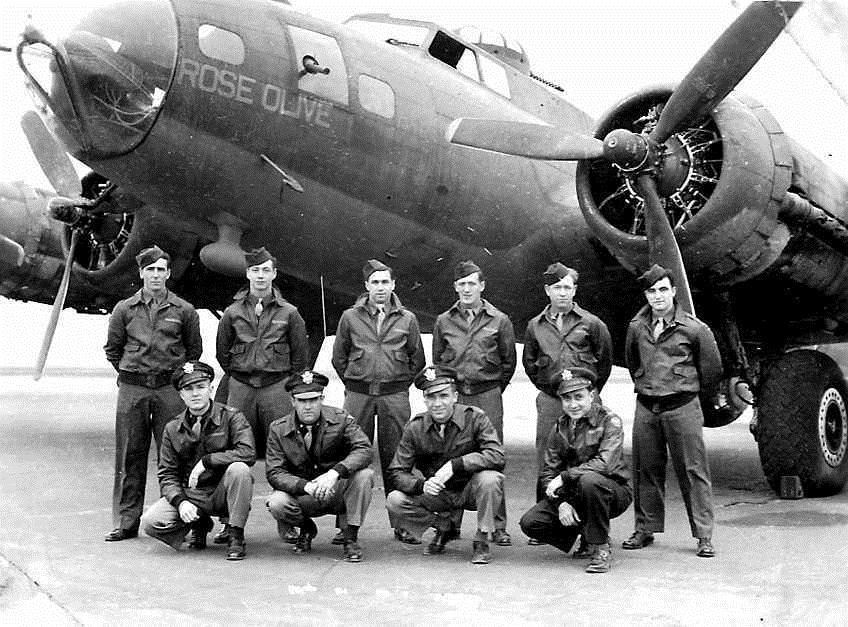 US Air Force pilots clad in standard-issue bomber jackets. (Image Courtesy – Wikimedia Commons)
Originally developed by Dobbs Industries strictly for the U.S. Air Force and Navy fighter pilots, the jacket was seen in a green colour during the Korean and Vietnam Wars.
It was later in 1963, when an offshoot of Dobbs, Alpha Industries, received a military contract to produce the jackets that they were shipped to Europe and Australia.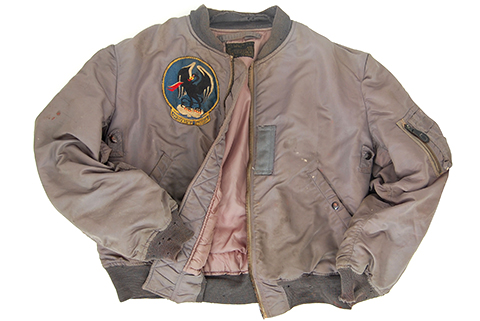 The original Dobbs Flight Jacket (Image Courtesy – Alpha Industries)
Japan's love affair with American fashion began around the same time too, when the brand VAN, created by Kensuke Ishizu, romanticised post-war fashion. In 2001 Raf Simons took on the fashion scene with his military inspired clothing in his Fall/Winter 2001 collection, entitled 'Riot, Riot, Riot'. And this was just the start.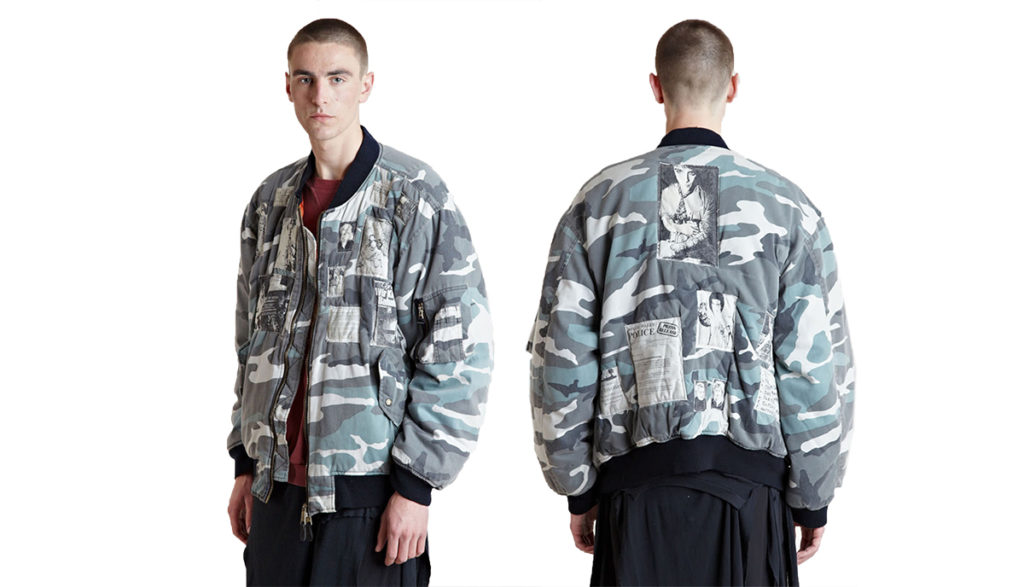 The iconic Bomber Jacket from Raf Simon's 'Riot, Riot, Riot' Collection. (Image Courtesy – High Snobiety)
Now popular street fashion labels such as H&M, Zara, Top Shop and Mango and other fashion brands have put their own spin on this iconic piece and presented it to the world for mass consumption.
We can be confident that the bomber jacket is here to stay. It has endured the test of time and fashion, and has emerged as an undefeated contender when it comes to the balance between style and functionality.
Main image courtesy Versace Jeans SS'18 Lookbook