By Nikita Sachdev
Shoes have the power to transform your outfit, and in most cases they can make or break your look. The perfect wedding shoe must not only look gorgeous and go with the outfit you're planning for your big day but must also be high on comfort.
Shoes are the first step in any case as the outfit comes next as you'll need the shoe for your first fitting. Whether you're planning on wearing a traditional lehenga, a saree, a long gown or a fusion confection, you need to find the perfect pair of shoes to go with them. Invest in styles that will turn heads, comfort that will keep you boogeying till the wee hours of the morning, and durability – because you'll want to wear these dancing shoes again and again.
Here is a little help at hand the ultimate shoe manual in sync with the wedding shoe trends this year.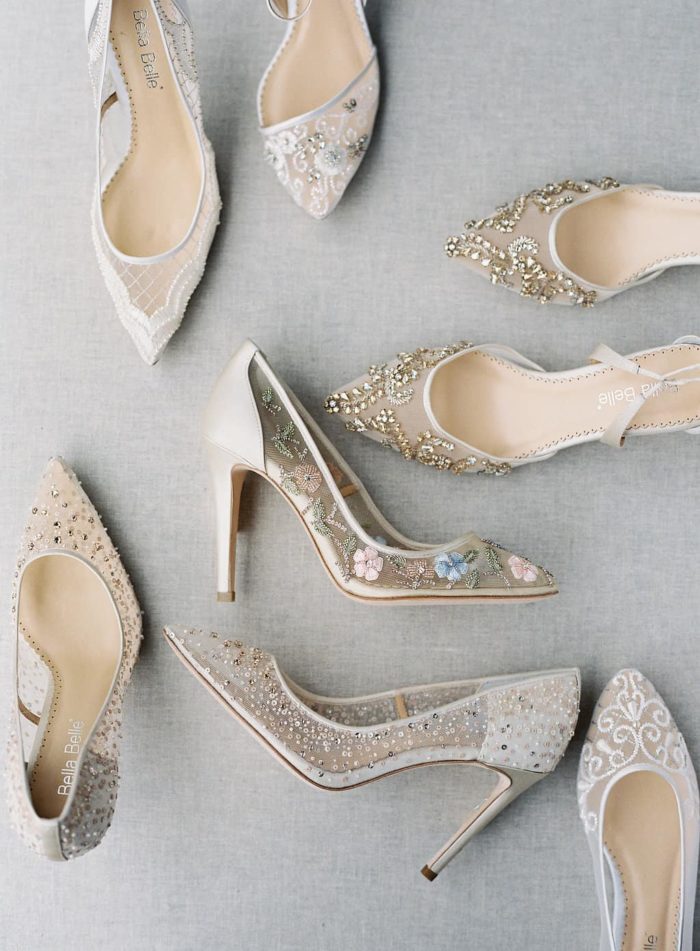 Classic Silver: If you're looking for a timeless bridal look then gleaming silver pumps are your go to. These pumps are versatile and can go with almost any Indian outfit. They will be a great investment as you could style them with different outfits and they won't be just dumped after your wedding day. Also, they are sure to make you feel like Cinderella.
Metallic Tints: Metallic shoes are on a high in the Indian bridal shoe market. A traditional pair of strappy metallic heels would go with any bridal ensemble, regardless of the mood! Any type of embellished metallic heels, with or without glitter are easy to find and would look great with any outfit. You can get a pair online but we recommend always trying those heels since you would be wearing them for quite a few hours and comfort is key.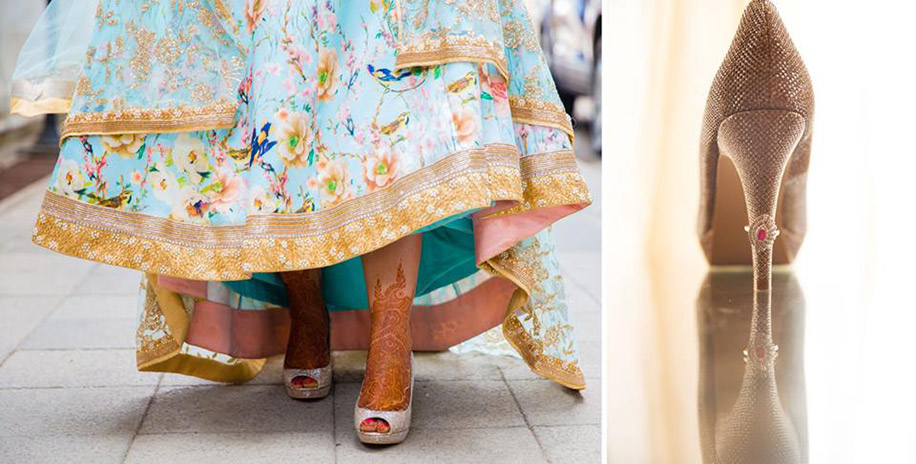 Platforms:If you're a bride who is not very heel heel friendly or someone who generally does not wear heels in daily life, we recommend you go for platform heels. Being a bride, you have to be on your feet the entire day and make sure that shoe-bites and aching ankles become a thing of the past. This is why platform heels have taken the wedding industry by a storm this year and are the best choice for the bride who loves to dance and move around.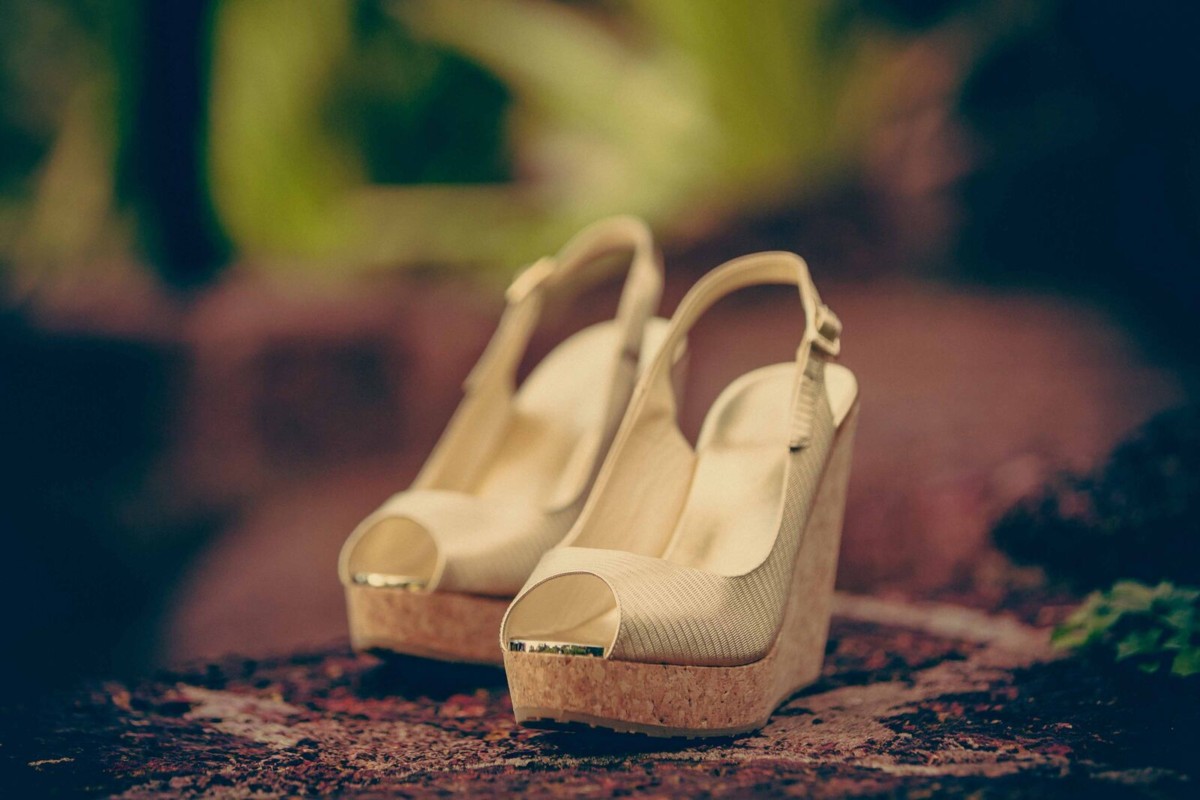 Feather accents: If you're someone always on a lookout for something different and willing to stand out on your wedding day then this one is for you. Adding feathers or anything quirky and eccentric will give you all the attention you deserve. Most brides want to stand out on their wedding day and  quirky footwear is definitely the way to go about it!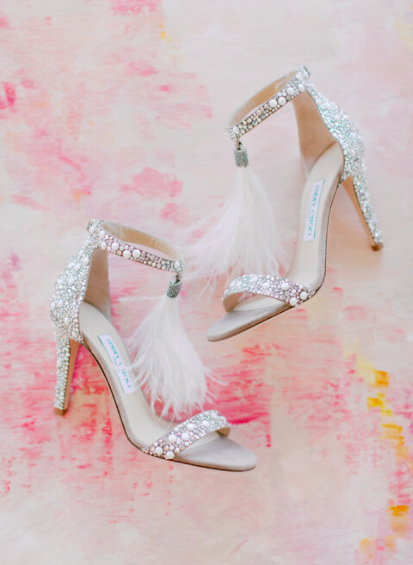 Lace: Without a second thought we could call this one timeless and also the one that never gets old even after 50 years! It's about giving your outfit that vintage yet royal vibe. The softness and femininity that comes with a lace shoe is unmatched by any other bridal shoe. This is also one of the most chosen one by brides not only in India but all over the world.
So, what's your shoe pick? Are you the quirky bride or the feminine one?