In today's world of fashion, every man must add the timeless appeal and versatility of polo t-shirts to their wardrobes! Be it a casual day out with friends or a fun semi-formal event, the trusty polo tee is your go-to companion. But here's the deal: no two polo T-shirts are the same. It's up to you to decide which pieces match your style statement and personality and pick the ones that work for you.
In the world of polo t-shirts, you deserve the crème de la crème. That's why, here are the top 5 polo t-shirt brands that every man should have in his wardrobe in 2023.
Criteria for Selection
What makes a polo t-shirt brand worth your money? You can't just throw a dart at a brand list; oh no! A meticulous analysis of important factors such as quality, design, reputation, and good old customer reviews lays the foundation for a good brand. After all, the last thing you want is a polo tee that loses its mojo after a few washes. Along with that, the fit, fabric, and craftsmanship are important for a well-fitted polo tee so you can feel like a million bucks.
Now that that's out of the way, here are some of the best polo t-shirt brands in India handpicked just for you:
Polo Ralph Lauren
Polo Ralph Lauren is an iconic brand that has been ruling the polo t-shirt game for ages and for a good reason! They know how to blend classic sophistication with casual elegance, making their polo tees a must-have in every fashion-forward man's closet.
Polo Ralph Lauren doesn't just sell clothes; they sell a lifestyle. The brand's ethos revolves around timeless American style and a touch of preppy flair. And have you seen that polo player logo? It's like an emblem of fashion royalty.
Their polo tees boast impeccable quality, and their attention to detail is second to none. From vibrant colour choices to classic fits, Polo Ralph Lauren has something for everyone.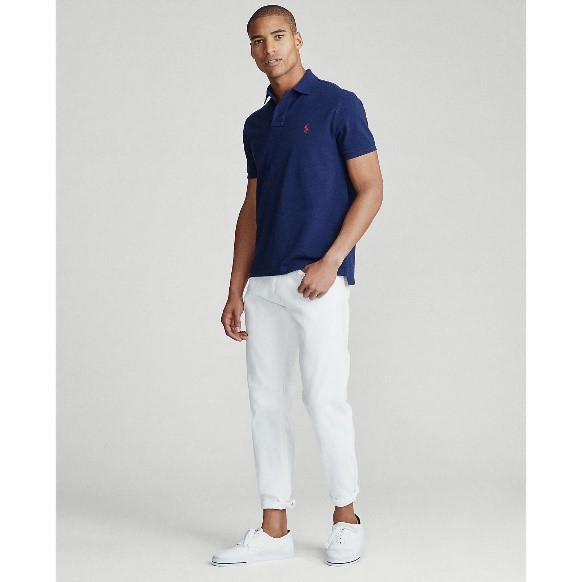 Ted Baker
If you're a modern gentleman with a flair for the extraordinary, Ted Baker is your style soulmate. This brand is all about pushing boundaries and creating designs that make heads turn.
Ted Baker's polo tees are a blend of contemporary patterns and traditional elegance. It's like they sprinkle a dash of charm into every stitch! With unique prints and eye-catching details, these polo tees make a bold statement without being over the top. What's more, they know how to use fabrics that feel like a gentle caress against your skin. If you are looking for long-lasting comfort and timeless style, then Ted Baker should be your top pick!
Hackett London
The charm of British sophistication, Hackett London is all about creating polo tees that exude elegance and refined taste. They take inspiration from classic British tailoring and add their own modern twist to it.
Hackett London's polo tees speak volumes about your impeccable sense of style. They're like the James Bond of polo t-shirts – suave, dashing, and always ready for any occasion.
From luxurious fabrics to exquisite detailing, you'll feel like royalty wearing one of their polo tees.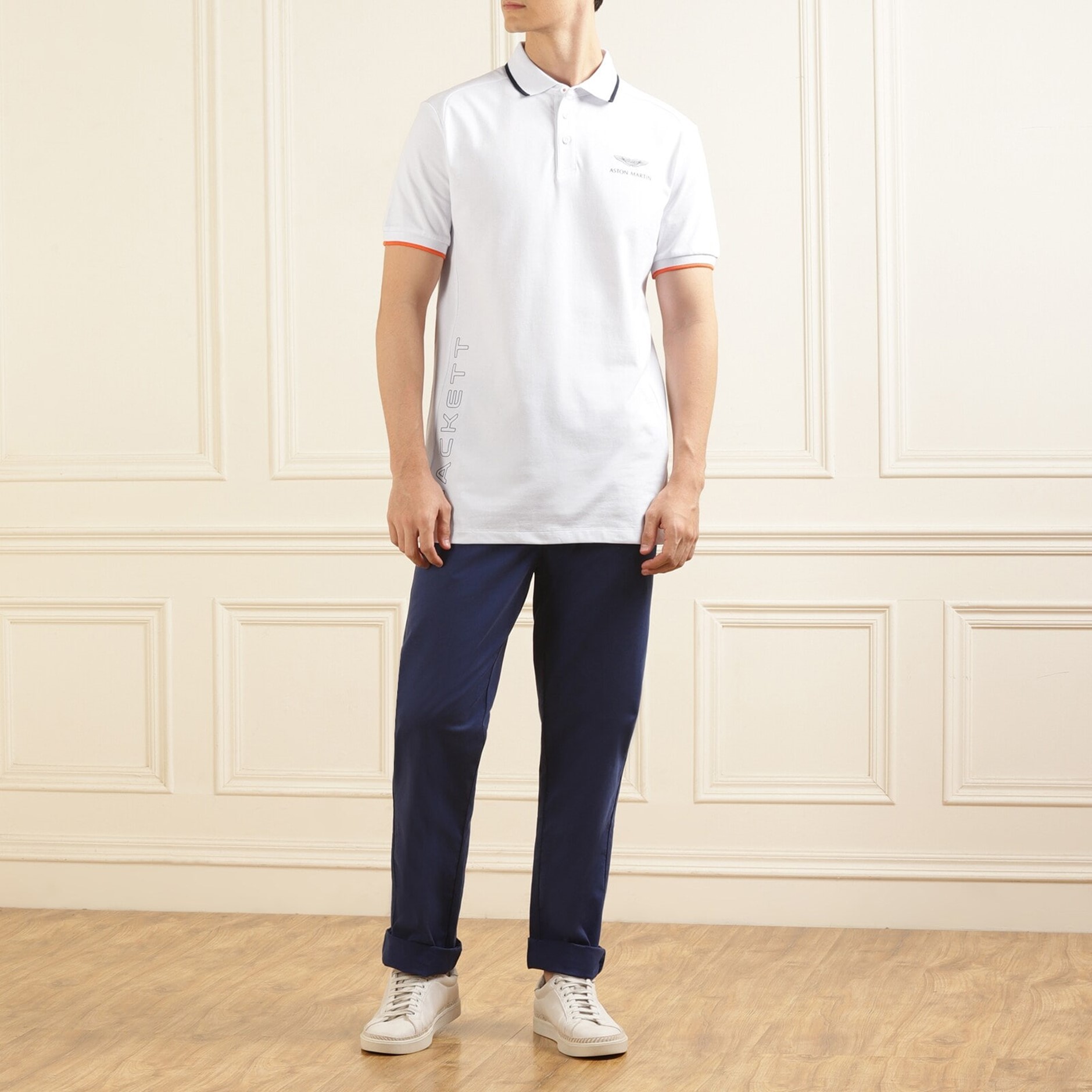 Fred Perry
For the rebels with a touch of sporty coolness, Fred Perry is the ultimate go-to brand. Inspired by tennis legend Fred Perry, this brand takes polo tees to a whole new level.
Fred Perry's polo tees blend urban streetwear with sports heritage, creating a vibe that's edgy and fresh. Their signature laurel wreath logo is like a stamp of authenticity, and you'll feel like part of an exclusive club wearing one of their tees.
But don't be fooled by the rebellious spirit; these polo tees are crafted with top-tier materials for lasting quality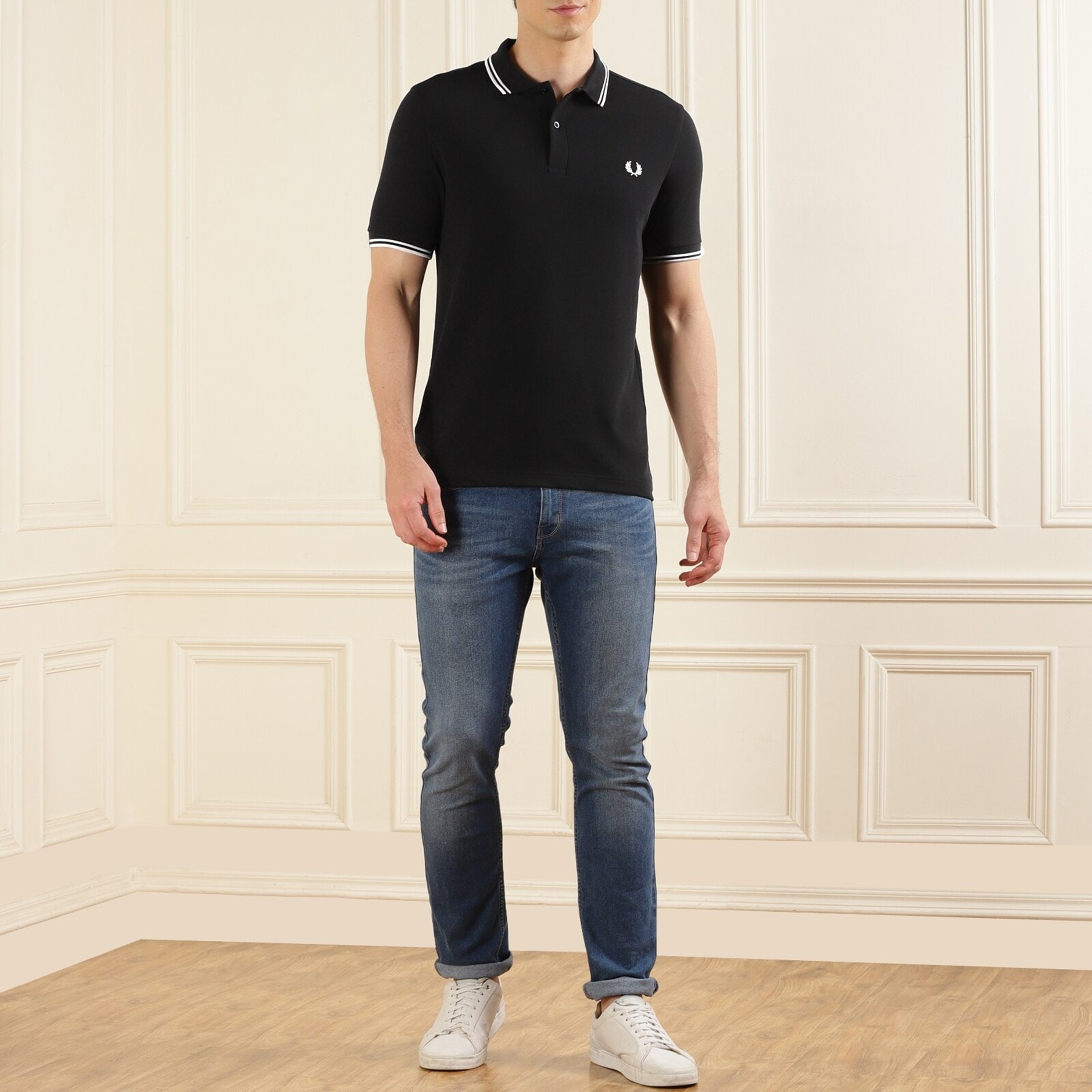 Hugo
Hugo is the epitome of modern minimalism. If sleek lines and clean cuts are your jam, Hugo is your brand. Their polo tees are all about contemporary chicness. The slim-fit silhouettes and clean designs make a powerful style statement without being loud. Hugo is all about quality over quantity, and their attention to detail is awe-inspiring.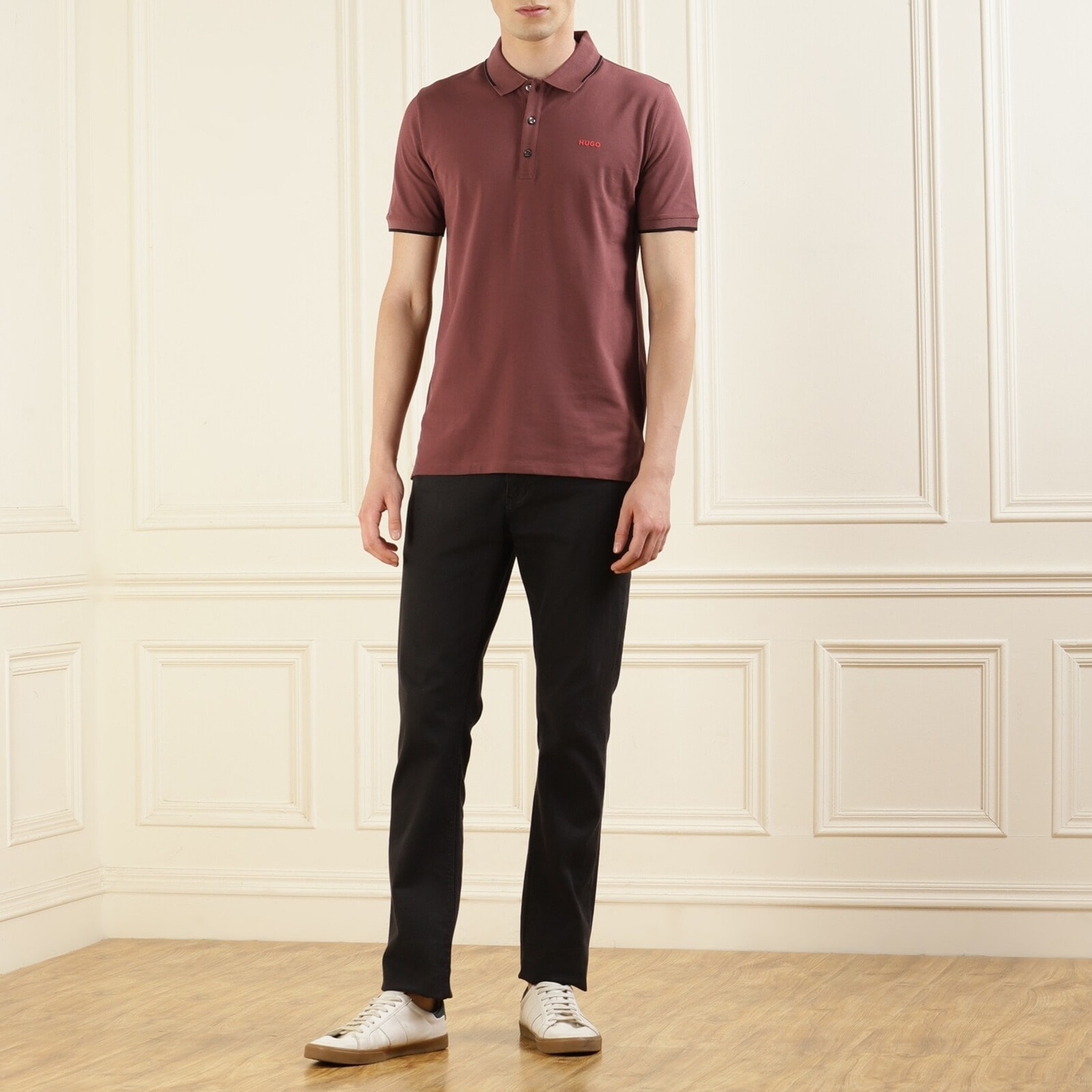 Want to revamp your wardrobe in 2023 with timeless fashion? Pick these high-quality polo tees as an investment in your wardrobe. These best brands for polo t-shirts deliver style, durability, and confidence in abundance, making each one of them worth your time and money. So, go forth and explore the timeless appeal of Polo Ralph Lauren, the boldness of Ted Baker, the elegance of Hackett London, the rebelliousness of Fred Perry, and the modern minimalism of Hugo. Your wardrobe will thank you, and you'll be turning heads wherever you go!