The Collective Cover Story | Bala Sarda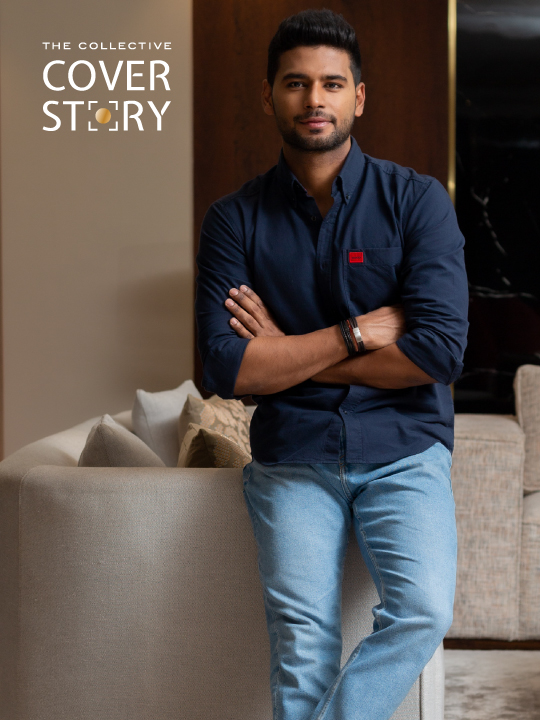 In the world of tea, Bala Sarda has emerged as a true maverick, redefining how we perceive and experience this timeless beverage. As the founder of Vahdam India, his journey is an awe-inspiring testament to the power of vision and innovation. Today, we celebrate his remarkable achievements, which have not only transformed the tea industry but have also empowered communities and enriched lives. Join us as we explore a taste of his vision through his style, presenting to you, Bala X The Collective.
The Visionary in Blue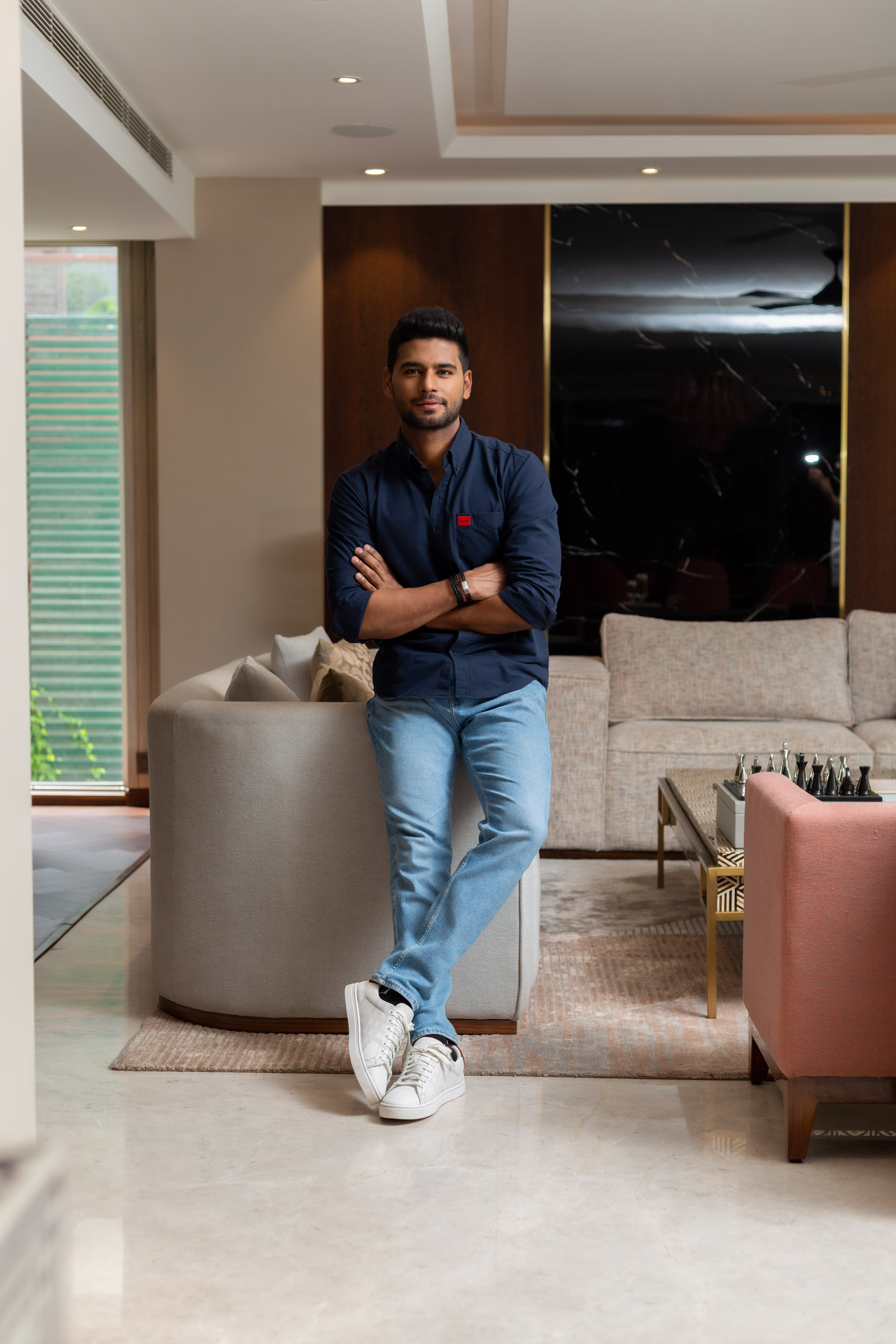 In his first look, Bala Sarda, the visionary founder of Vahdam Tea, exudes confidence and sophistication. He dons a dark deep blue Hugo Boss shirt that perfectly complements his charismatic persona. Paired with light blue Versace jeans, this ensemble strikes a harmonious balance between elegance and modernity. Bala's choice of attire mirrors his entrepreneurial journey – a blend of tradition and innovation. Through Vahdam Tea, he has not only revived ancient Indian tea traditions but also created global employment opportunities, placing India firmly on the international map.
The Green Innovator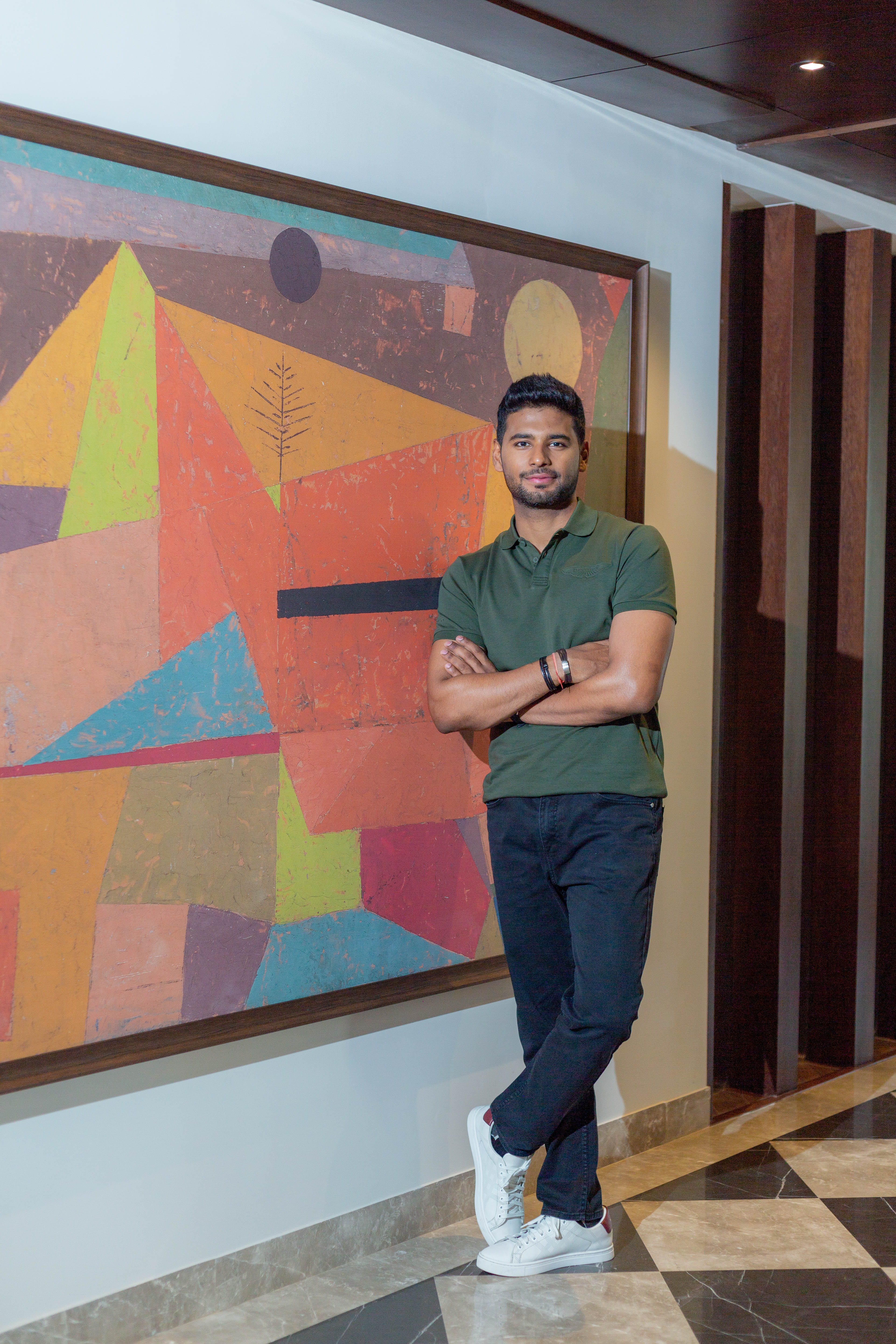 Bala Sarda's commitment to preserving Indian traditions while promoting global growth is evident in his second look. In his second look, Bala effortlessly combines style with his passion for sustainability. He wears a Hackett Aston Martin t-shirt in calming olive green, symbolizing his eco-conscious approach. Dark blue Polo Ralph Lauren pants and crisp white Burberry shoes complete the ensemble. Bala's attire reflects his commitment to simplicity and comfort in the workplace, mirroring his journey of promoting Indian traditions while creating a global impact.
The Classic Minimalist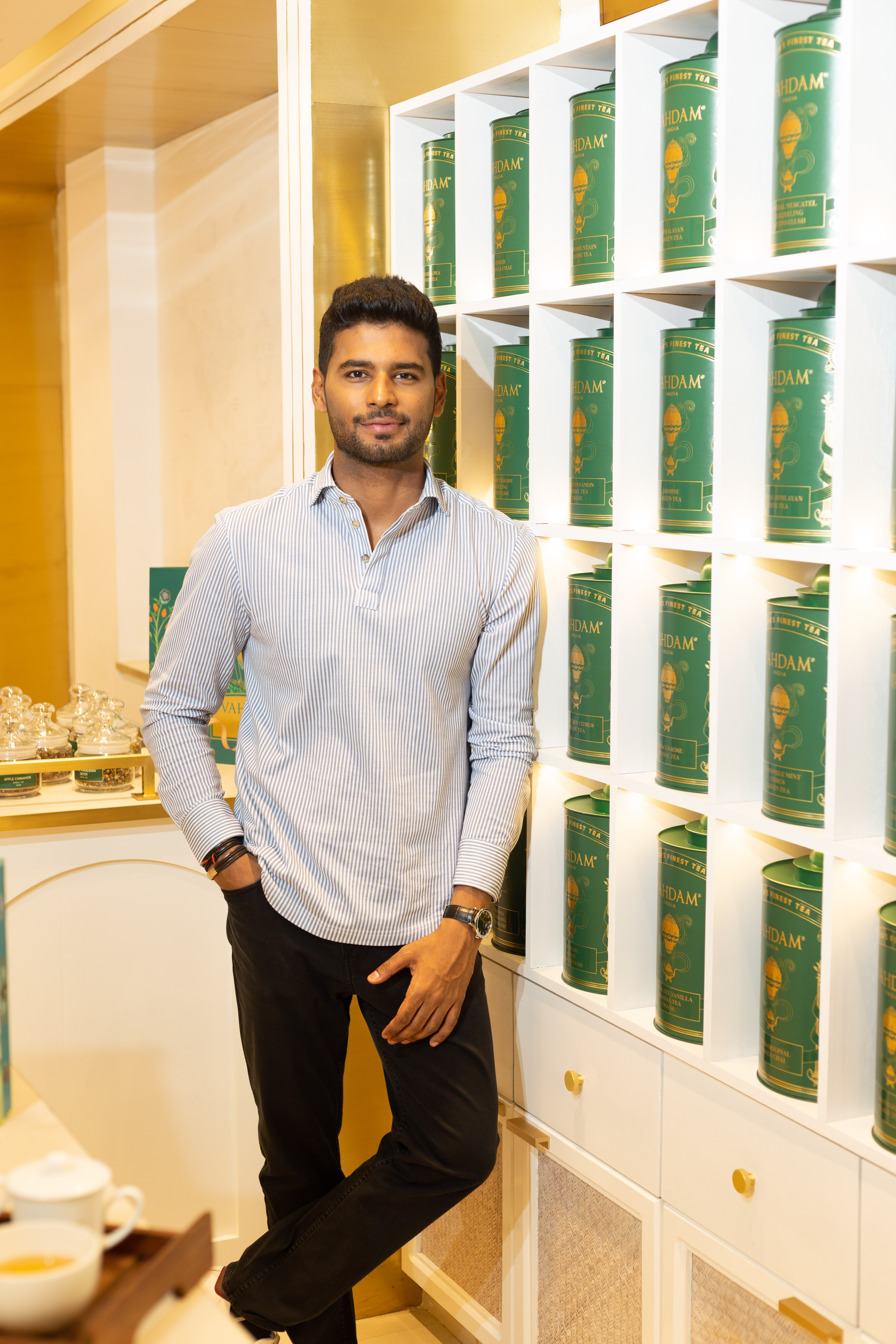 In his third look, Bala Sarda embodies timeless elegance and sophistication. Bala Sarda's third look is all about timeless minimalism. He opts for a classic white shirt from Hackett London and pairs it with sleek black jeans from Polo Ralph Lauren. This ensemble echoes his preference for simplicity and comfort in the modern office environment. Just as he has streamlined the tea business, Bala keeps his style sleek and functional, letting his work do the talking.
Bala Sarda's three distinctive looks embody the essence of a modern entrepreneur. His choice of attire reflects simplicity, comfort, and functionality, mirroring his approach to business. Through Vahdam Tea, he has taken the same principles to promote Indian traditions on a global stage while providing employment opportunities. Bala's style and vision serve as an inspiration for those who aim to make a mark in the contemporary business world while staying true to their roots.