By Nitika Grover
It's a mystery in the world of fashion accessories, how chunky sneakers have not only replaced the traditional shoes but are a hot favourite for many now. Trend casters did warn us but who had thought that fashion will let comfort in and together they can create something so acceptable. The thick soled once considered 'ugly' sneakers have found their way to even be a part of wedding manners!  Interestingly, Nike, Adidas and New Balance have been trying to add sneakers in our wardrobes for years but 2017 marked a change of reputation for Chunky sneakers owing to massive popularity of Balenciaga Triple S sneaker.
Chunky Sneakers (Image Courtesy : High Snobiety)
Is it a real change in perspective or just a trend being followed?
Chris Pepe, Senior Buyer, Men's Footwear, Barneys New York – The response has been great; we have pre-orders and waiting lists for some of the styles
Candice Fragis, Buying & Merchandising Director, Farfetch – The Balenciaga Triple S sneakers were a complete sell out on day 1!
Bruce Pask, Men's Fashion Director, Bergdorf Goodman & Neiman Marcus – Chunky runners were incredibly popular last year with our customers. It was shocking at first to see a shoe with amped proportion of outsole on runway but now it seems like the norm.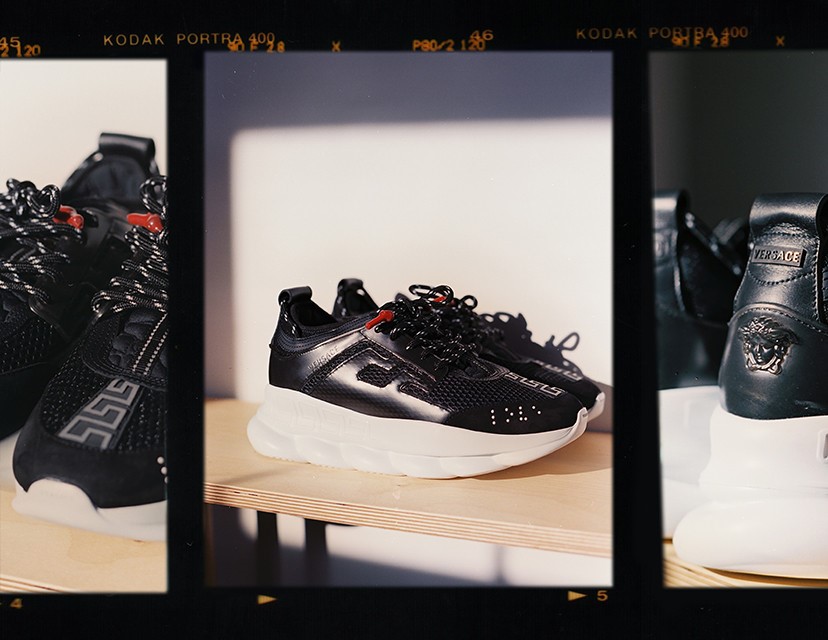 Chunky Sneakers (Image Courtesy : High Snobiety)
One such testament to the popularity of sneakers is the 2 chaintz versace collaboration aka chain reaction sneakers from FW18 collection. Versace offers a luxurious sneaker fix for men. The range varies from fine leather sneakers to quilted leather in contrast colors and Medusa embellished Palazzo.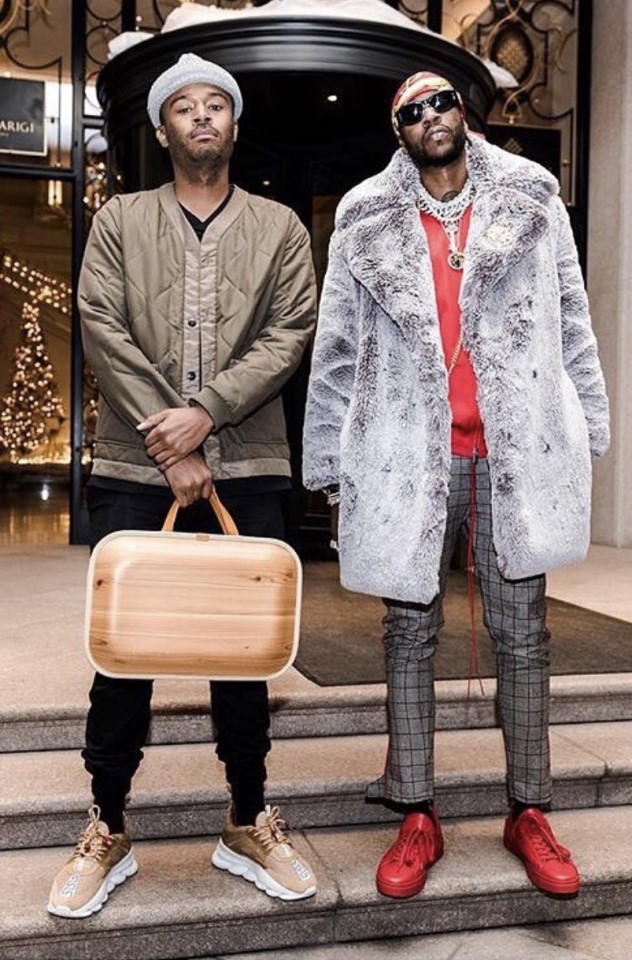 Image Courtesy (Instagram : salehebembury)
A perfect combination of comfort, athletics, style, and brand heritage , Versace sneakers are making a significant contribution to the cult of sneakers as a menifestation of fashion, culture, sports, technology. Both Hi-cut and Low-cut styles offer your workout a lavish upgrade with superior leather, rich embellishments, shimmering tones and color blocking.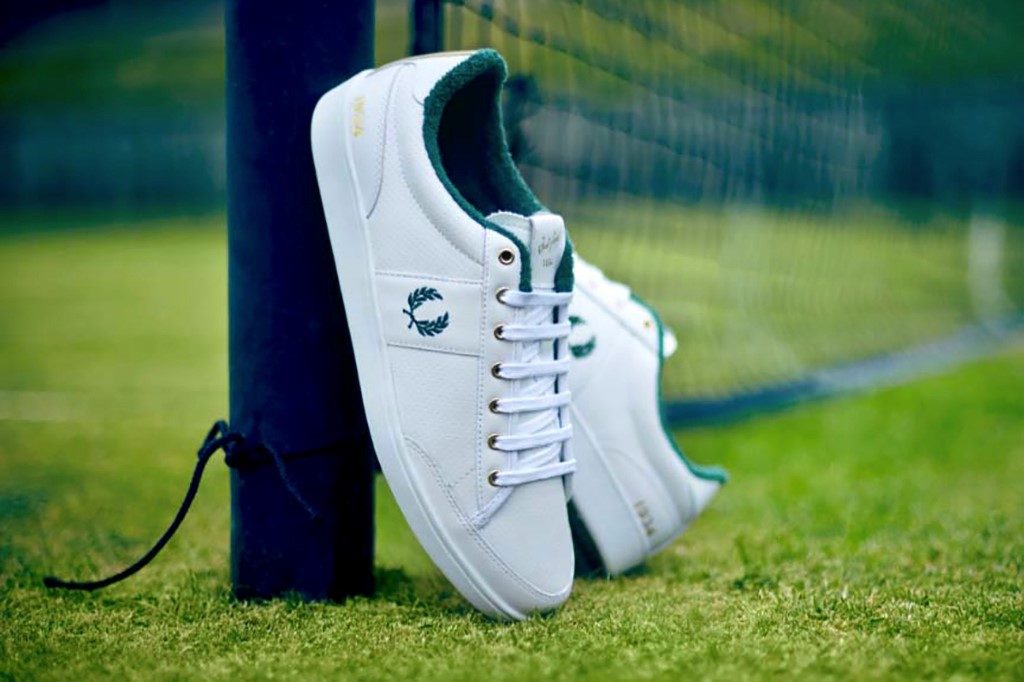 Fred Perry Sneakers (Image Courtesy : streething.com)
Adding edgy attitude fused with British class, Fred Perry sneaker collection is a blend of classic and contemporary. The renowned label was launched by British tennis player and triple Wimbledon champion Fred Perry in the forties and has been a part of various British subcultures since. The brand was conceived when Australian footballer Tibby Wegner approached Fred Perry to manufacture a sweatband. Soon followed other product lines and Fred Perry became a classic urban sportswear brand.
The iconic Laurel Wreath logo has a very high brand recall value across the globe. Their vintage canvas sneakers remain a classic product and have been a prime choice amongst sneaker freaks. Collaboration with various designers and artists helped lend a forward-thinking charm to the durable and functional men's sneakers by adding innoavtive fabrics and detailing.
Different styles of sneakers have been in vogue during various time periods but they have a history of being made with the best of materials and technology available then. Whether it is high-top, reflecting the ankle boots or low-top, allowing more flexible movement, sneaker has been around for decades. For men, shoes remain more than fashion statement. Shoes are a measure of social status and uphold traditional masculinity.