By Nikita Sachdev
"A guide on mastering the perfect sporty yet stylish look every time for men and woman"
Sporting the sporty style right can easily go wrong.  If for you comfort is first but you also want to look stylish at the same time the sporty look makes the perfect cut for you.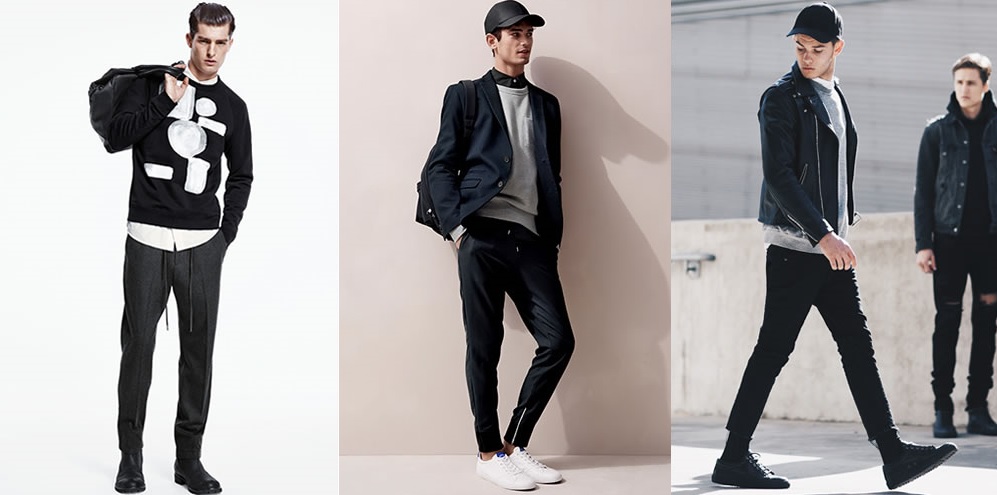 Trends for men (Image Courtesy: b4men)
But while choosing the look you must be careful that you don't turn up looking like baggy fashion disaster. For sporty is all about the right fit and coordinating the right colours together. Here is a perfect guide on nailing the sporty look:
Keep it simple: Never opt for too many colours. Avoid wearing bling clothes. Go for solid colours. Keeping it simple doesn't mean it has to be boring. Just wear your coordinates right.
Wear minimal make up: Girls this one is for you. Skip the lipstick and opt for a coloured lip balm. Do not opt for full cover base instead just use a concealer to cover your pimples or dark spots. Opt for mascara instead of kohl and if possible skip the blush.


Athleisure effect (Image courtesy: the industry)

What can women wear for looking stylish and sporty?: Girls can opt for a baseball vest paired with skinny jeans or well fitted track pants. If you're a little chubby and don't want to opt for the crop top, you could flaunt a T-shirt matched perfectly matched with a pair of hotpants. This also makes for a great summer workout attire.
Want to look sassy and sporty at the same   time? Cheerleader skirts are your thing! Pair a cheerleader skirt with a fitted top and sneakers, they for a cool summer vibe.
Ladies! Once your outfit is sorted you got to accessorize it right and here's how to do it: Accessorize to perfection with a pair of round sunglasses and a basic black or blue tote bag. If a tote bag is not your thing go for a super chic backpack which would also give your aching shoulders a rest. Win win! Isn't it ?
Men, you gotta look as stylish as your lady love so here's a guide on getting the street style right for men.
Sweatshirts: Sweatshirts also come in different varieties, so do not opt for the heavy towelling versions of them. Always opt for a light weight fabric that is breathable. A crew neck fleece is perfect cause it cuts a slimming profile and offer an aesthetic look
A pair of well tailored joggers: The extremely tailored joggers is the key to key athleisure and it is one of the most comfortable too. If you're good with wearing extremely fitted track pants, some high end brands offer skinny joggers with give a tapered look. You could pair them with a cotton sweatshirt and it would make the perfect cut for your morning jog.

Men's fashion trends (Image courtesy: the small town blogger)

Trainers for running: Cotton trainers are the hot selling thing in sports market right now. They are perfect for someone who demands comfort and style at the same time. You could pair them with joggers or trousers according to what suits your need.
Hoodies: Hoodies have been a part of the athletic collection forever now. They are a piece of clothing that just cannot be missing from your sports wardrobe. They not only make you feel like a boxer-in-training but also help you structure your layering in winter. Always choose a hoody with a thin tech material.Athleisure not only makes you look sharp but also betters your performance. Are you ready to embrace athleisure and add it to your wardrobe?