By Sonia Sarin
One evening while chatting with a group of my girlfriends, I realized many of them had traveled in big groups, either with their in-laws or extended family or with friends. Many of them had booked some cruise or the other. Since they all had varied interests and food habits, the only way they could survive a holiday with such diversity would be on a cruise ship because cruises cater to a conglomeration. Where the journey, matters more than the destination.
Imagine jumping off the ship into the ocean and jet skiing into the sunset or sipping signature cocktails while savoriness Michelin-star meals served by a crew that always know your name. With cruises, you can capitalize on the convenience of exploring exclusive destinations without sacrificing luxury amenities and intimate surroundings.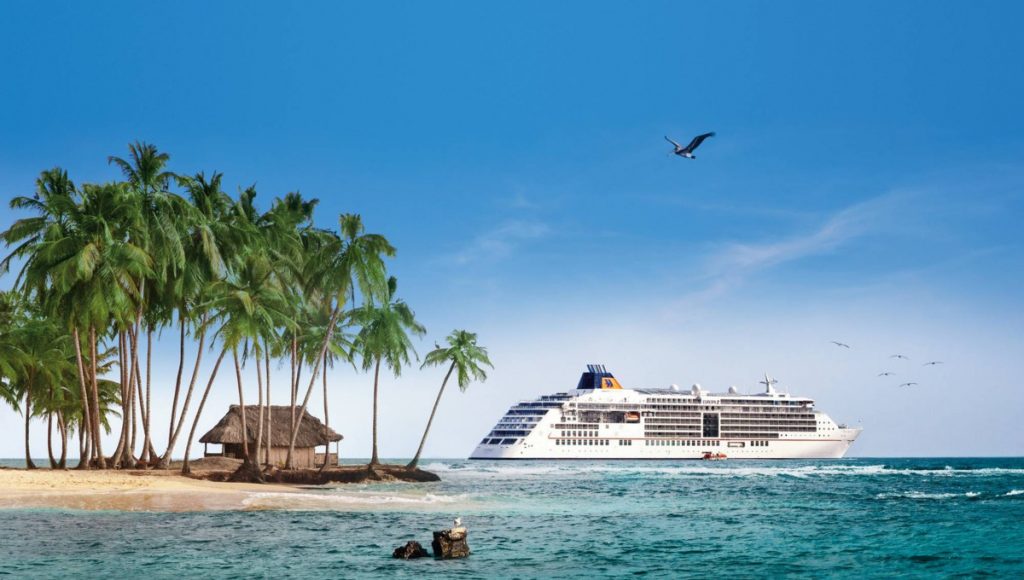 As we ramp up to the summer, here are five cruises to consider:
1) Symphony of the seas
Routes: Mediterranean and Caribbean
Home ports: Barcelona and Miami
Symphony of the Seas took over the mantle of world's biggest cruise ship in 2018. The 1,150-foot-long, 5,500-passenger floating city has been one of the greatest hits from Royal Caribbean with the Bionic Bar, central park solarium, waterpark for kids and adults, 10-story Ultimate Abyss slide and a fully functioning sports bar, plus more restaurants and a family suite. It also has an original production of Hairspray alongside ice skating and water acrobatics shows featuring former Olympians. If you feel like unleashing your aggression on your shipmates, Symphony houses the world's largest floating laser tag arena, particularly useful for burning energy after a visit to the 23 restaurants and confectioneries onboard.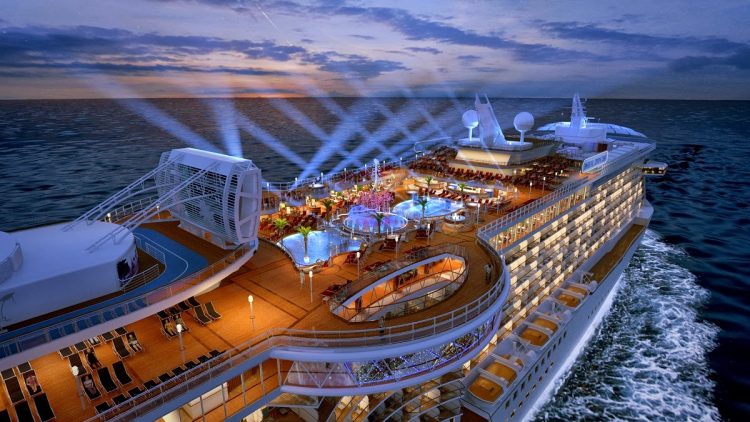 2) Alaska Cruise
Route: Seattle, Glacier Bay
Port city: Seattle
Ruby Princess has recently had a very expensive makeover and offers a number of activities on board with a full scale Vegas style casino, mini golf course, art auctions, photo studios, fresh water pools and many sports courts. From original musicals, dazzling magic shows, feature films to an array of nightclubs and shows there something happening in every corner. The ship also boasts many sumptuous dining options from Crown Grill to exciting new top-deck dining venues such as Slice Pizzeria and Coffee & Cones. With as many as 900 balcony rooms, guests are guaranteed a luxurious and scenic experience.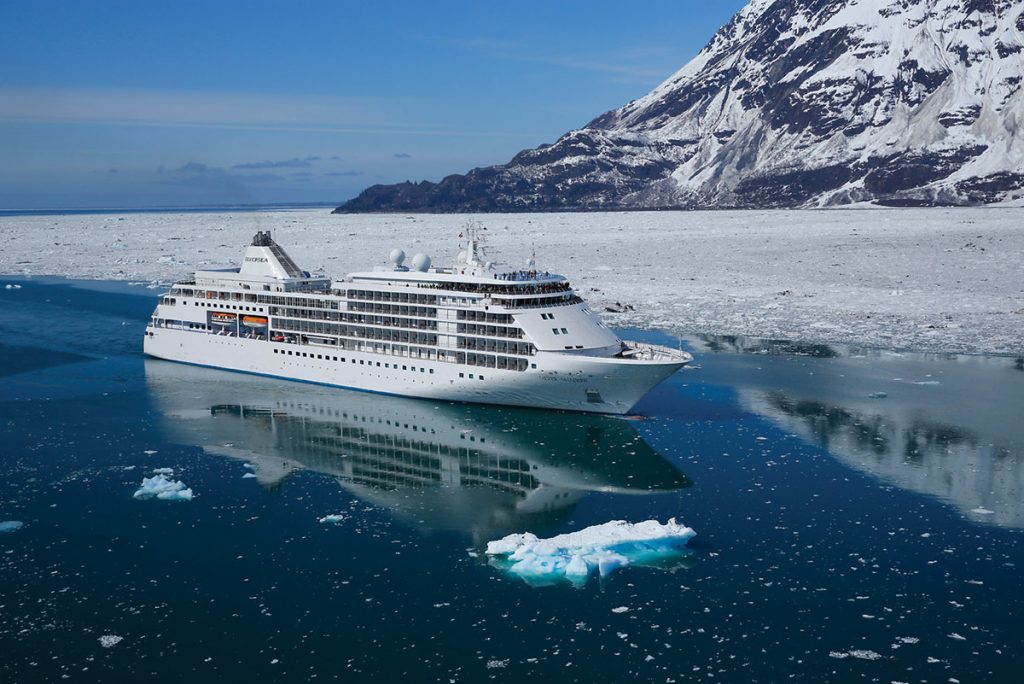 3) Norwegian Bliss
Routes: Alaska, Mexican Riviera, Caribbean
Homeports: Seattle, Los Angeles, Miami
This 1094-feet long Norwegian cruise line ship is one of the first energy-efficient ships built to meet Alaskan environmental standards. With so many bars and lounges to discover, finding your favourite may take a few days. The District Brew House offers more than 50 different bottled beers and 24 draft beers on tap. With over a dozen eateries, ranging from a casual sports bar to cafes, confectioneries and special dining there is variety for the varied.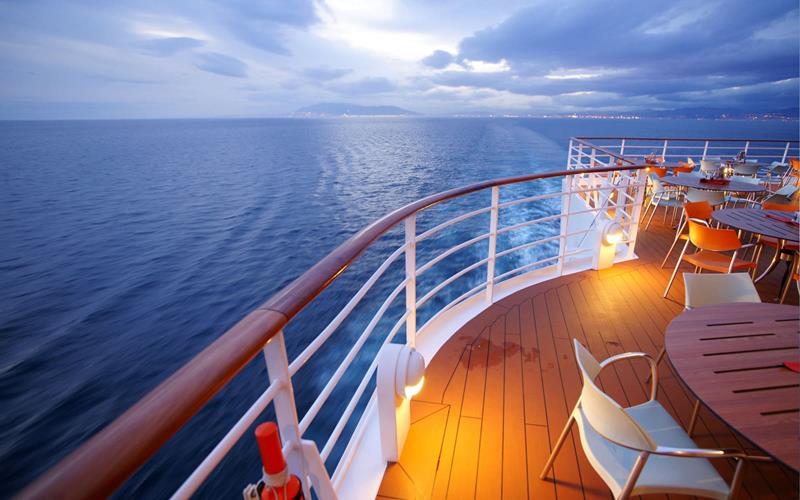 4) Liberty of the Seas – The Royal Caribbean International
Route: Galveston, Grand Caymen
Home port: Galveston
This decade-old ship large ship feels overcrowded as it accommodates up to 4000 guests. Liberty of the Seas is ideal for families, especially given the quality of onboard programming for kids. The ship has a 1300-seat theatre Broadway at Sea productions, an ice skating rink, movie theatre, three swimming pools, nightclubs and bars. For the younger traveller, the cruise liner arranges adventure camps and maintains a kid's activity planner. Dance areas and special movie screenings for teens as well as cool hang out zones keep the young adults entertained all day long.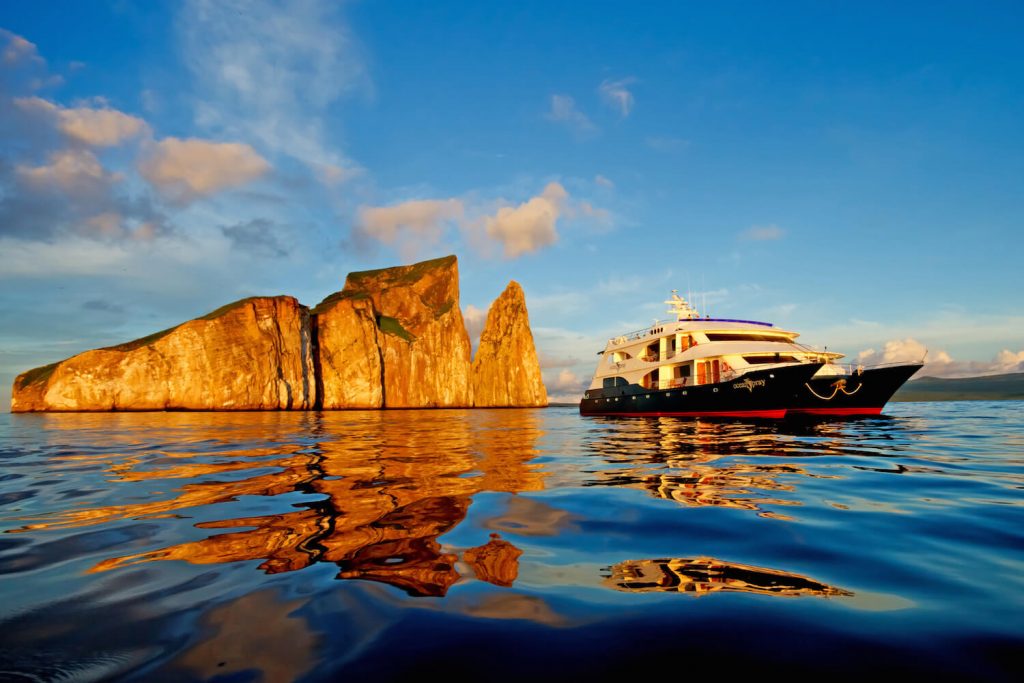 5) Celebrity Constellation
Routes: Florence, Portofino
Home ports: Rome, Barcelona
This award winning cruise liner attracts the more mature cruiser. Affectionately called 'Connie', by its veterans, the cruise liner creates a fine balance of an intimate experience offered by smaller boutique ships and the leisure, entertainment and dining perks offered by bigger ships. Dress code is vital on all floors. Live shows, casino, library, wine bar, martini bar, theme-based parties, spas, solarium, gyms and a fun factory for kids makes the Celebrity Constellation a wholesome experience for its loyalists.