THE COLLECTIVE COVER STORY
The Collective Cover Story: This initiative, on a monthly basis, honours one of India's leading entrepreneurs, industry contributors, upcoming actors, athletes, or other prominent personalities who are at the forefront of their respective industries and who have contributed to the growth of their industry and society. It aims to bring together leaders from different walks of life to celebrate them, their journey, and their sense of style.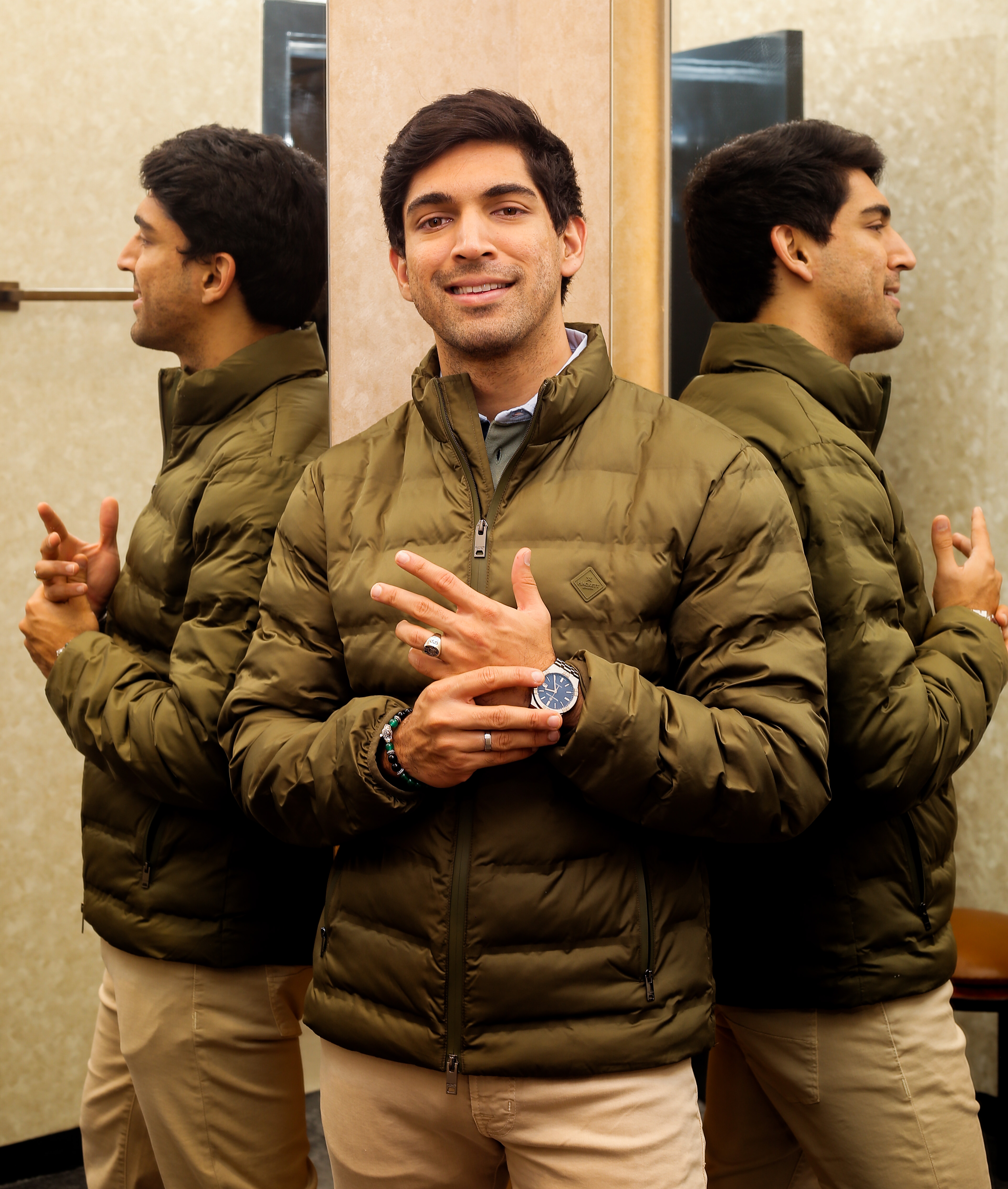 Versatile, dauntless and focused, Suyash Keshari, India's most renowned wildlife photographer is here to share his journey with The Collective. As a wildlife presenter, filmmaker and conservationist, he is always on the go for his next big story to connect people with nature and contribute towards conservation.
Looking and feeling his best in front of the camera is of absolute importance to Suyash. His personal style always leans towards the classy yet understated colours connected to nature. His eye is partial towards khakis, greens and navy blues, which is why the Olive Green Puffer Jacket by Hackett is his hottest pick to shield him from the cold on his adventures. The light-weight yet heavy-duty outerwear is usually paired with a comfortable pair of jeans or black cargo pants for a look that keeps him warm yet dapper.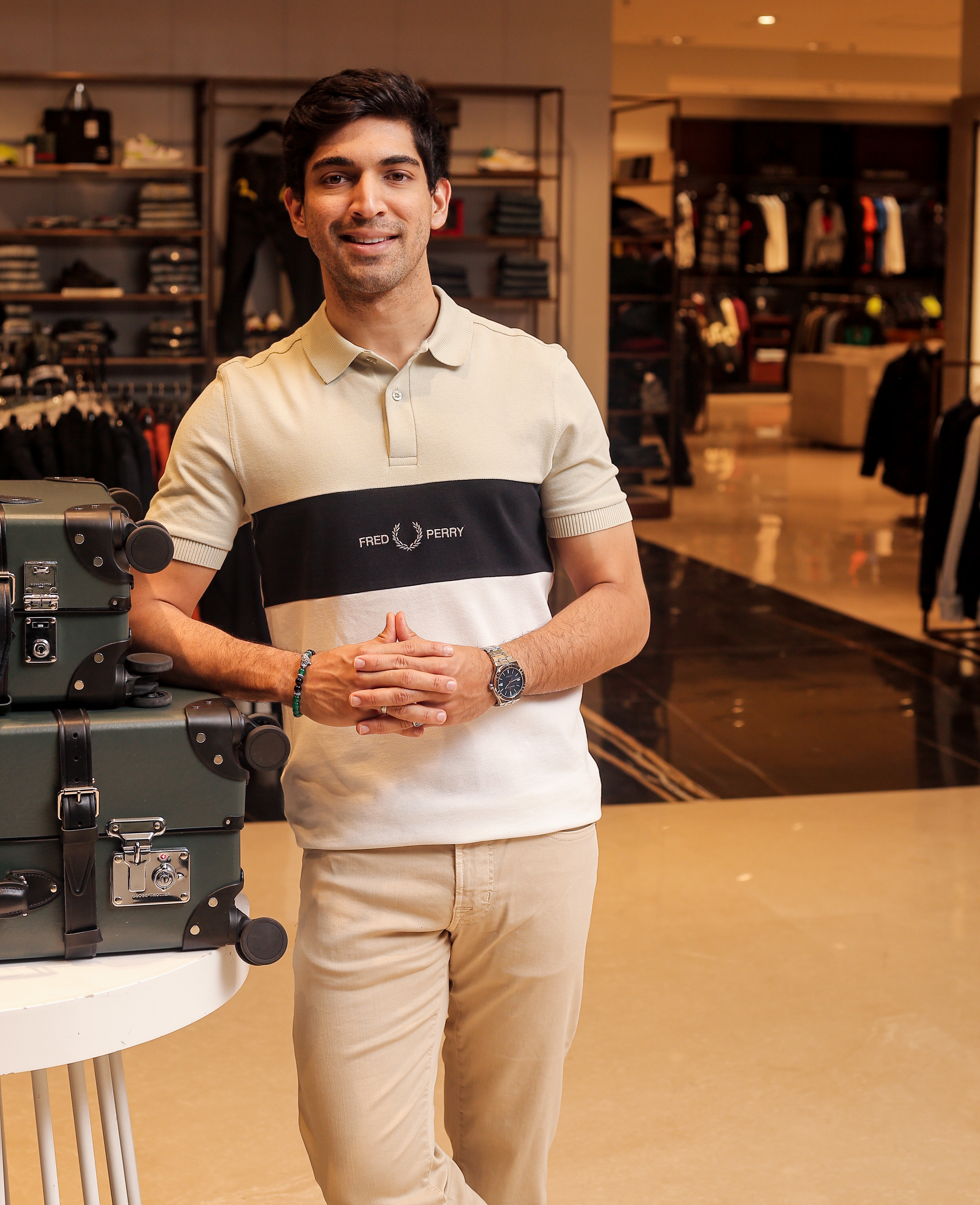 With a well-trained eye for an outfit that is always camera-ready, Suyash knows how to keep his look as crisp as his wildlife shots. His proclivity for elegant yet easy styles is what gravitates him towards the White Colourblocked Embroidered Panel Polo by Fred Perry. Suyash chooses to pair this with with a pair of Super Stretch Straight Khaki Pants by Tramarossa, also available at The Collective. The neutral look is easy to replicate and stylish from collar to boot.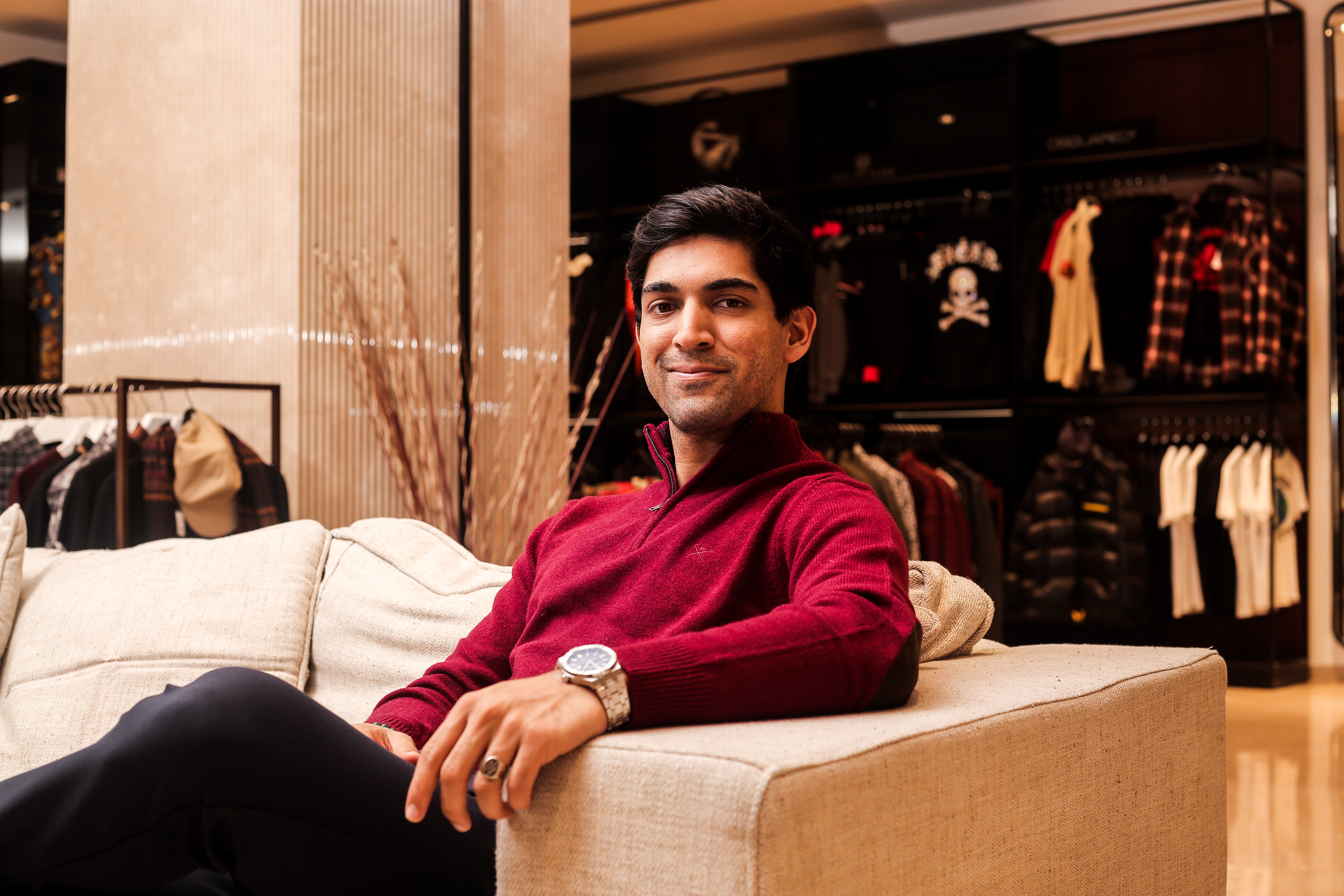 When in need to add a little contrast to his outfit, Suyash can be spotted in the Red Half-Zip Sweatshirt from Hackett paired with the elegant Stafford Navy Blue Trousers by Paige from The Collective. The outfit is perfect for both- a day of wildlife photography and a casual outting because of its high comfort and style quotient.
Suyash's perfect camouflage while shooting is bolstered by Fred Perry's Light Olive Green Polo T-Shirt. It is impeccable when he needs to blend in with his surroundings yet does an incredible job of making him stand out when paired with dark denims in a social setting. Easy to dress up or dress down, this Polo makes for an efficient yet elegant look.
When one's career is as vibrant as Suyash's, it comes as no surprises that muted, timeless and natural tones are needed to strike the perfect balance for an impeccable look. Afterall, there is always The Collective to turn to for the most put-together reel and real life outfits!