By Nikita Sachdev
Each of us has a few treasured pieces of clothing or footwear that we hate to part with. It could be favourite leather boots or even denim dungarees. Versatile pieces can be worn all year long with the right styling. Here are a few cool styling tips to double your outfits by making them trans-seasonal.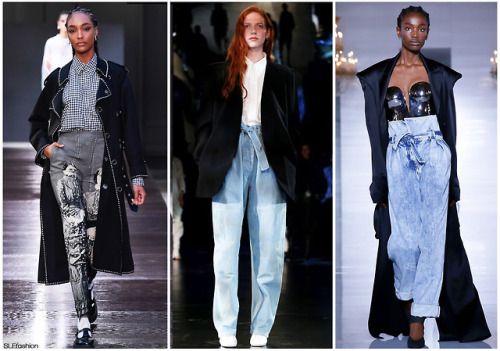 Denim for Women
The denim jacket is a great layering tool with a a cosy hoodie or a knitted pullover below. Add a pair of boots and put on a fluffy muffler and you're ready to make a statement with your style. If you want your denim skirt to transition from summer to winter, keep your legs by pulling on a pair of leggings or tights with a well fitted sweater under the jacket. To accentuate the look add a pair of short boots. If you're feeling experimental, try an oversized sweater with the skirt and add on thigh high boots. One classic piece with endless possibilities is the denim shirt. Wear yours under a white knitted sweater and pair it with blue jeans and knee-high boots. To keep your look low key you could also wear the shirt under a cardigan.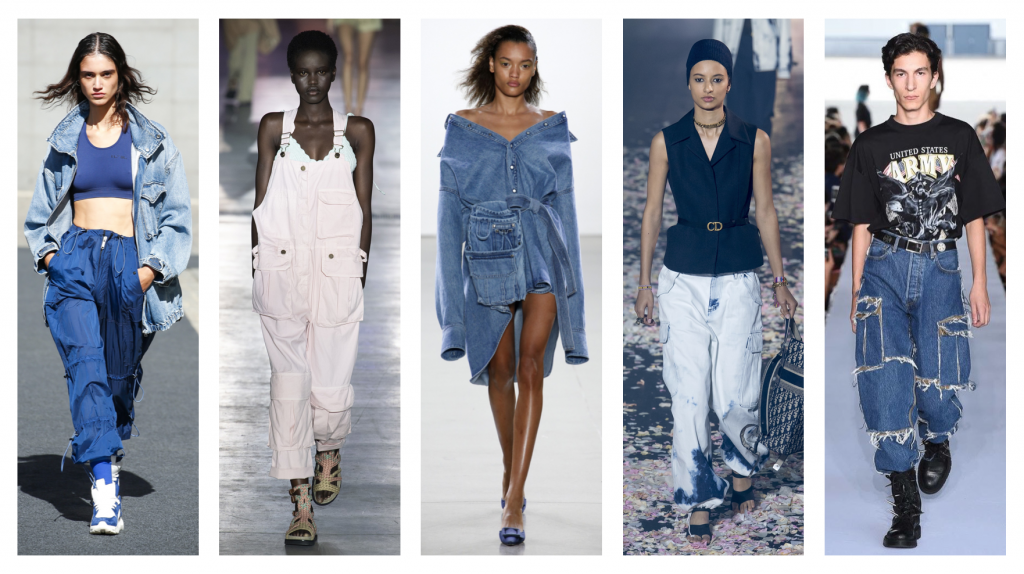 Denim for Men
A simple rule of thumb when it comes to layering: work your way outwards from the thinnest layer to the thickest. Put on your denim shirt and add a camel colour overcoat to keep warm. Choose a dark blue pair of jeans to finish the look. For a more casual look, opt for a sweatshirt with track pants wearing an unbuttoned denim shirt over it.
Want to work that denim jacket, then put on your favourite black T-shirt and add a denim jacket over it. If you are still a little chilly, throw on a black leather jacket over the denim jacket. Style it with chinos or jet black jeans. Ditch your daddy jeans and try out the new slim fit style. They look cool with almost anything from a T-shirt to a formal shirt. Choose a mid-rise style fitted well from waist to knees. Go for darker shades like black and indigo which team well with a light colour oxford shirt.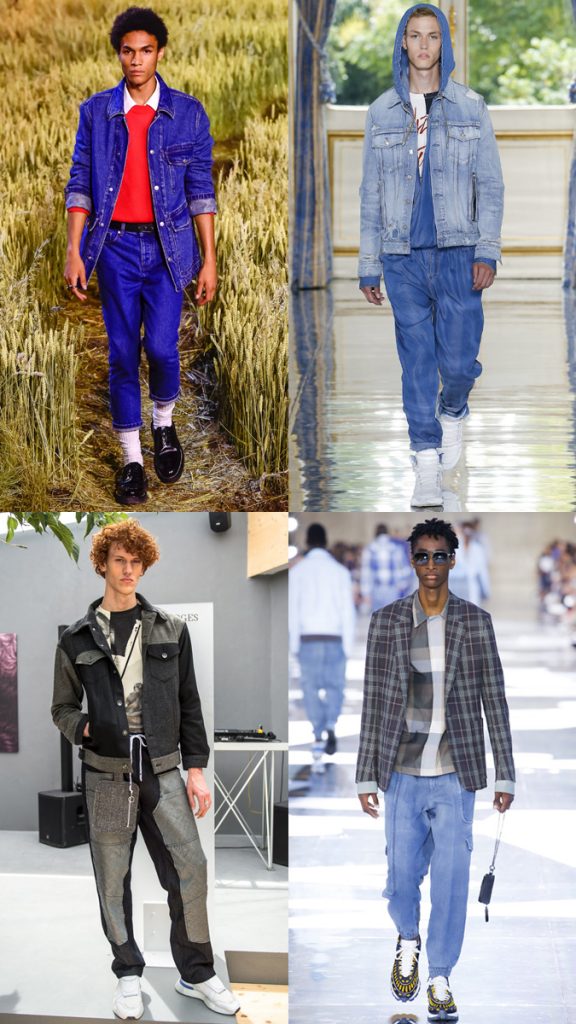 Now that we have our winter wardrobe sorted with denim, let's add turn up the heat by adding leather to our summer wardrobe. Leather can transform any outfit, but you would surely be thinking who would wear leather in the sweltering heat. Don't think heavy leather jacket; you could go from a pair of leather shorts to leather pants or even just stick to boots.
Leather for Women
For the cool and casual summer look what's better than a pair of shorts. If you are thinking leather, then ensure you opt for a high waist pair for the best fit which works well with a sporty tee and comfortable sliders. A leather mini skirt is a cute replacement to the overdone black dress. Just pair it with a cute top for a little more formal look or opt for a tee with a pair of comfortable sneakers to complete the look. If you're still skeptical about leather apparel, short leather boots can spice up any outfit from a dress to a pair of jeans.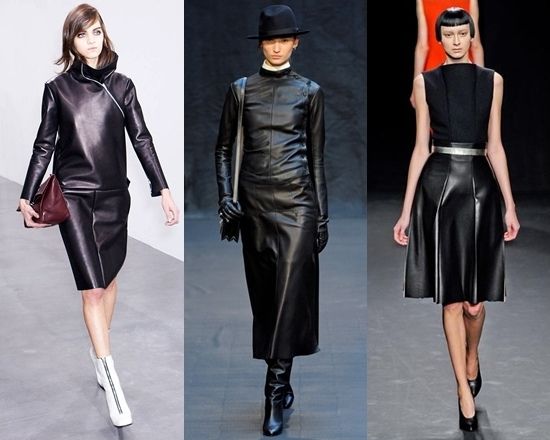 Leather for Men
Heading to a nightclub or for a party , then grab your favourite leather pants and pair them with a V-neck sweater and you're done. For date night, pick a nice formal shirt and pair it with leather pants. If you like to experiment, try out a red, purple, blue or green shirt to go with the pants. This season is also all about the handbag. They not only look super cool and add sass to your outfit, but are also functional.