Hotels can be functional and convenient or they can be destinations in themselves. Europe has several stunning properties with luxurious facilities and opulence that competes with the wonders outside. Here is a hand-picked and brief list:
Hôtel Plaza Athénée, Paris, France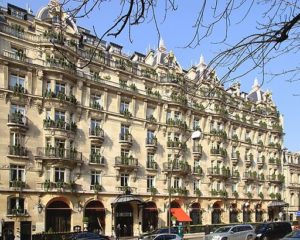 When planning a trip to Paris, check into the luxurious Hotel Plaza Athenee. Situated on 25 Avenue Montaigne, near the Champs Elysees and the Eiffel Tower, the hotel is perfectly located for tourists and shoppers. Residents of the hotel can have their breakfast on the balconies attached to the rooms, which boast incredible views of the Eiffel Tower. Spa-goers will also love the  Dior Institut, located in the hotel.
There's interesting history attached to the Hôtel Plaza Athénée too. Built in 1913, the hotel remained open during World War I and hosted American soldiers during World War II.
The Dorchester, London, England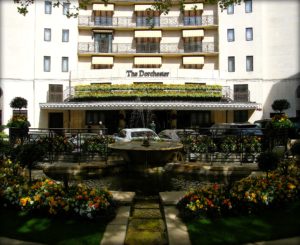 Known as one of the best hotels in the world, The Dorchester is a five-star hotel located on London's Park Lane, a stone's throw from Hyde Park and Mayfair. Foodies can enjoy the China Tang restaurant (just make sure to book your table two weeks in advance) or opt for a quintessentially British afternoon tea. You may even bump into a celebrity: Kate Moss, Tony Blair and even Queen Elizabeth II have been seen at The Dorchester!
Hotel de Paris Monte-Carlo, Monte-Carlo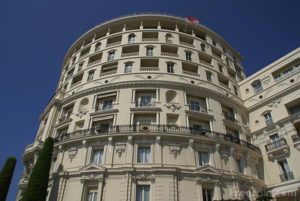 No trip to Monte-Carlo is complete without a visit to the Place du Casino in the heart of Monaco, home to the Hotel de Paris. The hotel is in the best location for those interested in the Formula 1 Grand Prix. It is also known for its prestigious wine cellar and Michelin-starred restaurants. And beach lovers can enjoy the private beach attached to the hotel.
InterContinental Carlton Cannes Hotel, France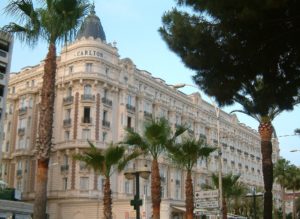 While you are in the South of France, a visit to Cannes is a must. The InterContinental Carlton Cannes is situated on the Promenade de la Croisette, which is where the Cannes Film Festival is held, so it comes as no surprise that famous movie stars stay here during the festival. Several iconic movies & videos were also filmed here such as Hitchcock's "To Catch a Thief" and Elton John's "I'm Still Standing."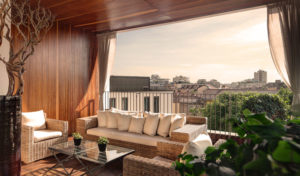 Featuring stylish marble interiors, a landscaped garden with open-air rooms, and a soothing spa experience, the Bulgari Hotel in Milan is a leafy, tranquil, urban retreat. The main draws of the hotel are its 4,000 sq. m. private garden, laid in 1305 and its child-friendly candy bar in the lobby.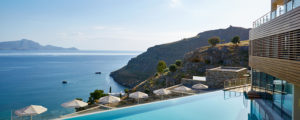 Couples looking for a luxury vacation will love the idyllic Lindos Blu Hotel in Greece. This five-star hotel features breathtaking views of Vlicha Bay, a pristine sandy beach, two infinity pools and free yoga lessons.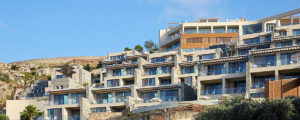 Villas & maisonettes have private heated pools and gyms. All rooms feature a beach view & terrace or balcony. This is an adults-only hotel, making it a perfect couples' retreat in the medieval city of Rhodes, a UNESCO World Heritage site.