By Devika Kodasi
This Autumn-Winter fashion season, the runway incorporated the Pantone shades in all the right modes. The Pantone colours for Fall 2018 call for a wardrobe upgrade. From olive greens and reds to striking rusts, the trend is all about romanticising autumn.
 When chilly evenings call for a glass of Chardonnay, you know you need to incorporate this rich wine colour into your wardrobe as well. Red Pear, selected by Pantone, proved to be a favourite on the runway. Satin trench coats, silk pajama suit sets and evening dresses, the Red Pear in fabrics like velvet, satin and silk can increase the temperature of any ensemble.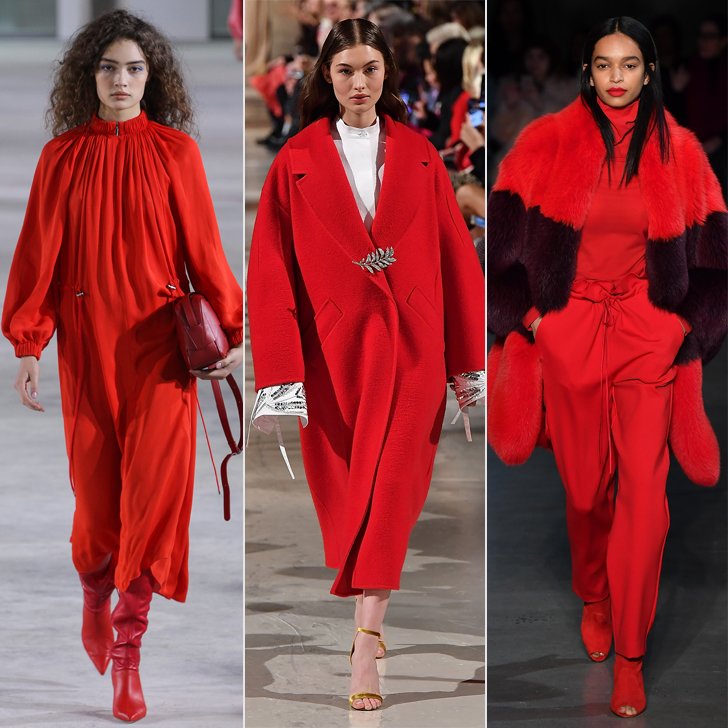 Red trend (Image Courtesy : Supple Chic)
Another shade of red to look out for is Valiant Poppy. Bright and vibrant, Valiant Poppy is a tone for daywear. Think capes, scarves, jumpsuits and dresses. You are sure to spot this shade of red across clothes and the beauty segment as well.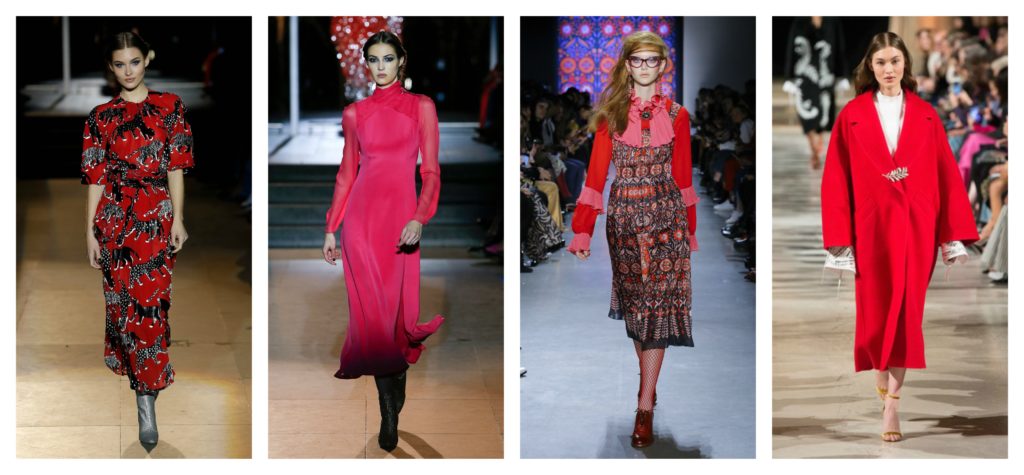 Valiant Poppy ( Image Courtesy : Reina Valentina)
Pantone named Ultra Violet as the colour of the year 2018. A shade of purple that is dramatic and yet versatile, it was seen on the runway on skirt suits and flowing, long dresses. A shade to watch out for, wear it as a satin blouse or as a cape to accessorise your outfit. If you feel pluckier, opt for a pantsuit that's sure to make heads turn.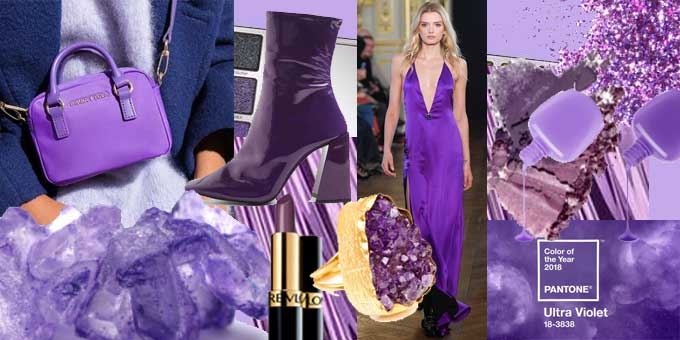 Pantone color 2018 – Violet (Image Courtesy : Fashion Weekly)
Another colour making an impact this autumn is green. Considered a game-changer, Quetzal Green is a deep blue-green hue. It dazzled the runway in coloured, sequinned dresses and also combined with a leopard print to bring together style and colour. The jewel tone of this shade works well when paired with black and in fabrics like silk and velvet.
An alternative shade of green is the Martini Green. Dark and deep, this shade can easily replace the camel trench coat. Comparatively muted, this colour teams well with all other shades — all you need to do is throw on a blazer or a coat in Martini Green to make your outfit fall perfect.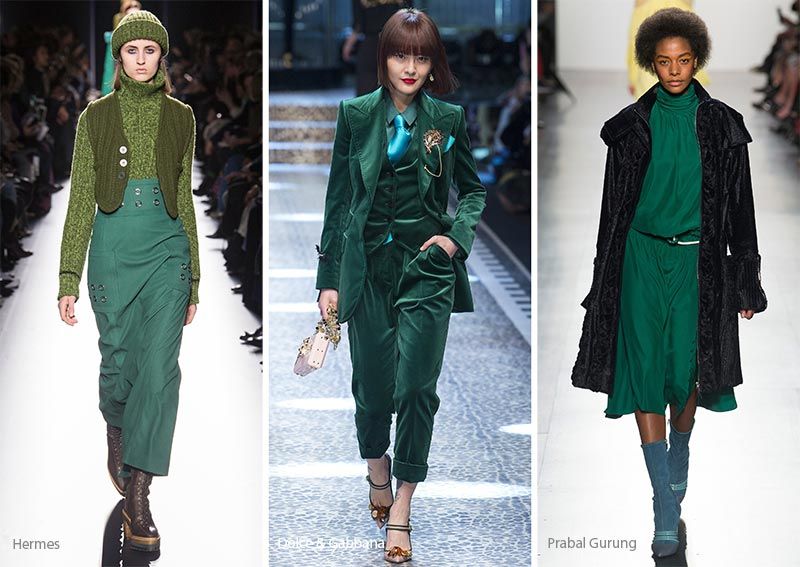 Green Trend 2018 (Image Courtesy : Pinterest)
The Russet Orange and Meerkat have been around but have been reinvented this season. Whether in an outfit, boots or a tote, this colour, which evokes fall leaves, is a sure win when revamping your wardrobe. Choose plaids or a pair of corduroys in this colour. The Meerkat, on the other hand, is an even warmer shade that would take over fashion in over-sized jackets and wrap-around shawls.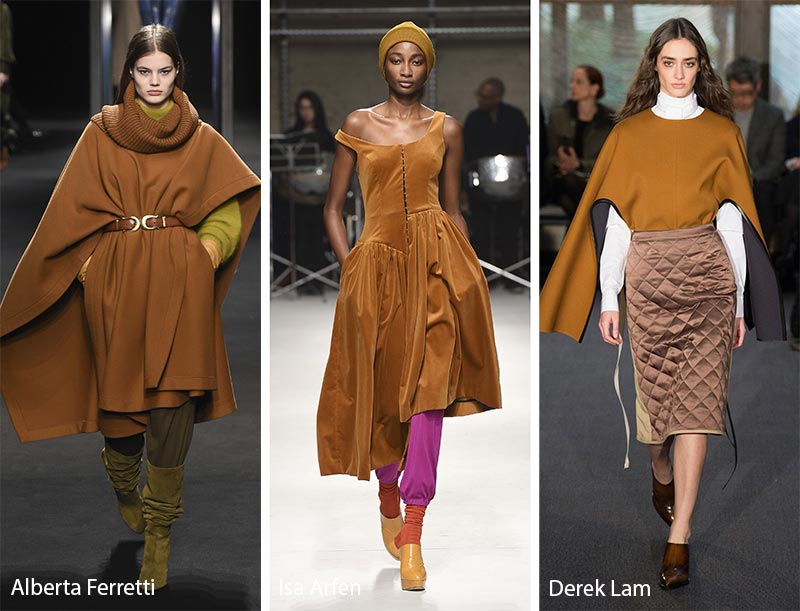 Russet Orange Trend (Image Courtesy : Glowsly)
Invest in statement pieces from the range of Pantone Fall colours to update your wardrobe and make it autumn ready.