By Andy Barve
Fred Perry, the original Wimbledon court hero back in the 30s and the pioneering creator of the self-titled preppy and iconic brand, continues his legacy with his well-tailored clothing world over. Born in Stockport, a large town in Manchester, England, to parents who rose from humble beginnings, Perry soon became one of the most common names in the world of sports. At a very young age, he lost his heart to tennis graduating to several consecutive victories on the courts of Wimbledon and world tennis championships.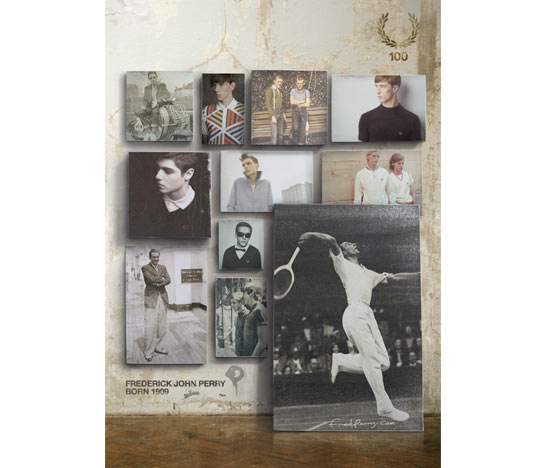 Fred Perry (Image Courtesy: De-Facto)
This king of courts, was true to his Brit origin and following his successful tennis career, he established an iconic sportswear label. The first installment, called the M3 shirt, a one-colour polo shirt, was worn by Fred Perry himself in the early 50s on and off court. What stood out were the simplicity, utilitarian sensibility and the featherweight feel of the shirt. Fred Perry shirts were easily recognizable from across the room, with a logo that the brand proudly wears — the laurel wreath – a symbol of pride and honor derived from his sporting pedigree and his undying love for tennis.
Soon enough, the shirt moved from the enclosures of the courts to the street. The twin tipping on the collars remains a key signature to the Perry shirt till date, with the shirt now drawn up in coloured versions. In the 50s, the Perry shirt was paired with mod ensembles, as opposed to its sporty and classic guise – a de facto uniform of sorts!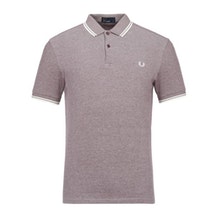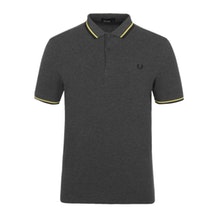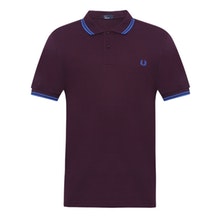 Shop Fred Perry Polos
Making a move to being an essential part of wardrobes of many in tinsel town, renowned sportsperson, filmmakers and music artists, it has equally remained a style statement for a generation of fringe rebels for over 50 years now. Later on, the brand kicked off with womenswear and kids wear along with accessories to go with its immortal pieces – everything from bags to caps to running shoes, maintaining the sporty yet street chic vibe.
Since his passing, the management at Fred Perry has been keen on adopting newer perspectives to adapt its vision by collaborating with likeminded artists and designers. The brand has had a long-running association with fashion virtuoso, Raf Simons and the capsule collection for Spring Summer 2018 sees Simons using duct tape (referencing DIY culture) and a fresh take on the pique polo shirt. This is now presented with contrasting collars and a matching work-wear inspired jackets – the classic reinterpreted and perfected.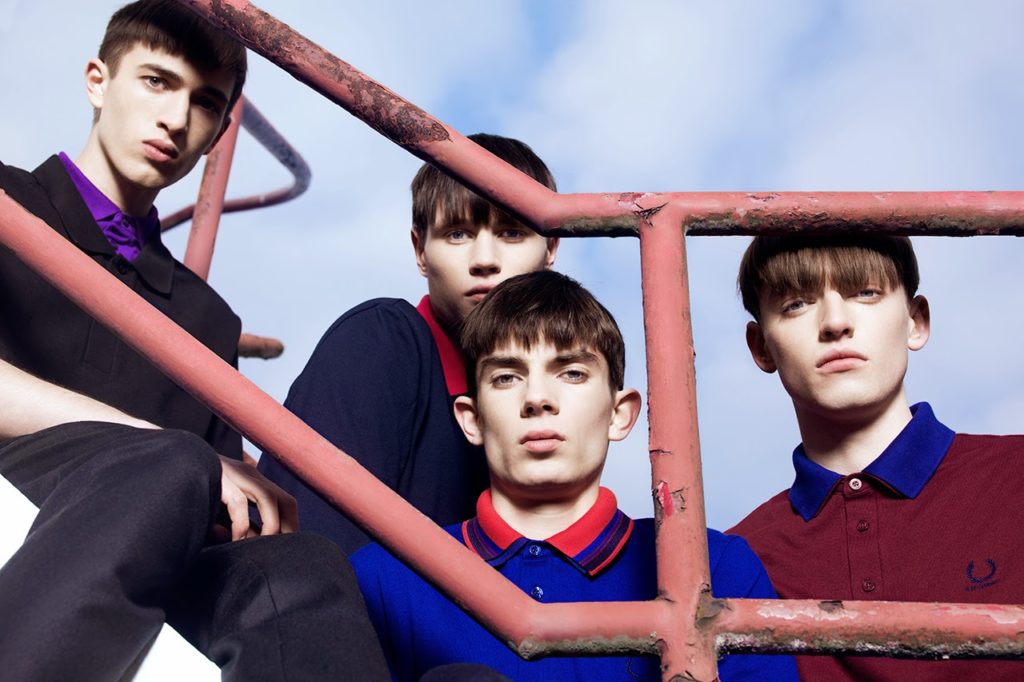 Fred Perry x Raf Simons (Image Courtesy : Homme Model)
There's always room for more in Perry-land. Another swish capsule collection in collaboration with Blondey McCoy, a tween skateboarding sensation, consists of 13 pieces such as a V-neck jumper inspired by school uniforms, knitted tennis bombers and striped knitted shirt that come in patent Perry colour combos. There's also white, hints of burgundy, navy and pale blue. The signature laurel wreath has been well accommodated with McCoy's company logo, Thames. The collection also boasts of women's wear pieces that include tennis-inspired dresses and skirts.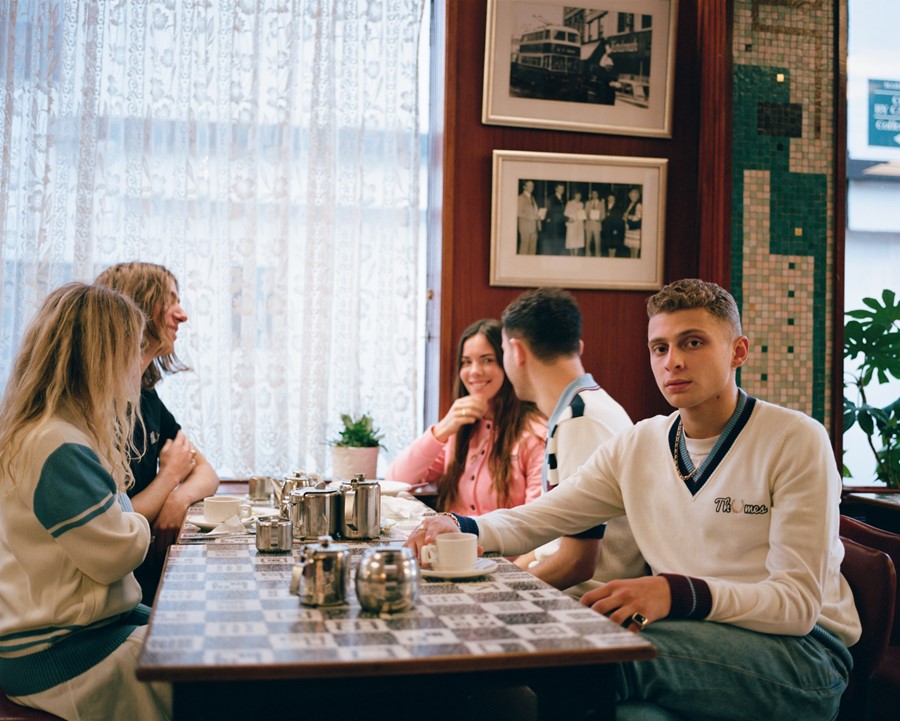 Blondey McCoy x Fred Perry ( Image Courtesy:Dazed)
This British icon's contribution to fashion remains a shining inspiration to the world at large and in the mix of fast and ever-changing fashion, he still manages to create a racket, even while Polos, but the Perry way.