By Nikita Sachdev
From designing uniforms for the Nazi party during World War II to shifting the focus to men's suits, Hugo Boss's journey has indeed been colourful. The German luxury brand was founded in 1924 but truly started to evolve in the year 2008 when it went global with it's collection and had more than 1100 retail stores worldwide.
The brand is divided in two, Boss and Hugo. Hugo includes the fragrances and Boss includes clothing for men and women.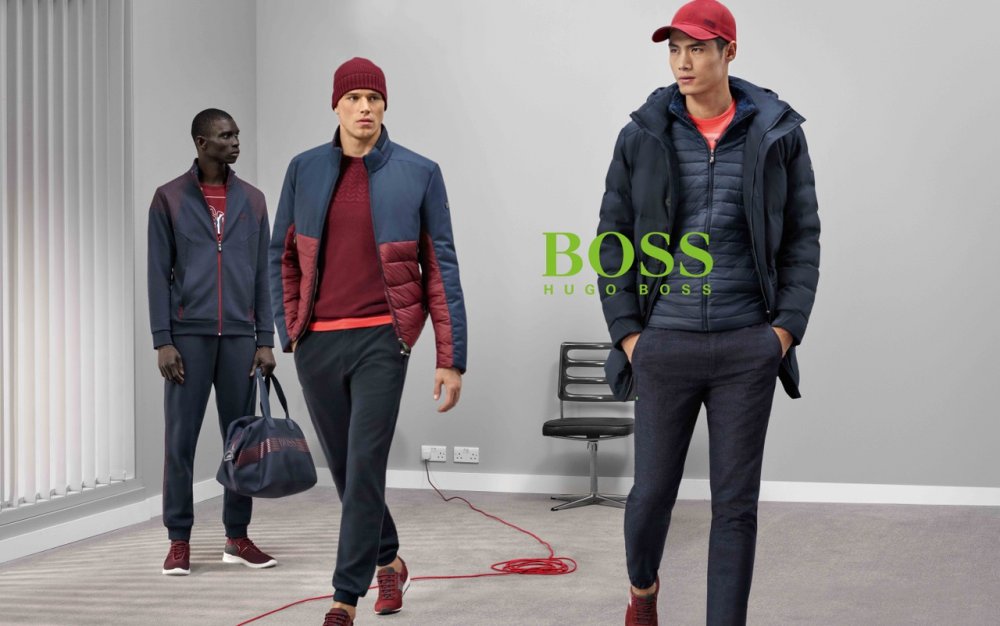 Boss Green (Image Courtesy: Why Not Models)
Boss Green, a sub-brand, includes golf style clothing for men and women. The name is set to change to Boss Athleisure from Spring/Summer 2018.
The collection is designed for the young generation of today. It has classic cuts with a range of designs which revolve around golf and sportswear. The sportswear is not drab and casual, rather the collection is fashionable and luxurious with a high-end branding.
Boss Green's main focus is on polo T-shirts but it also provides a limited collection of jeans and jumpers to add to the look. It also has a wide range of accessories from caps to bags and belts that would amp up ones look.
             Shop Boss Green Polos
Among the Hugo Boss brands, Boss Green boasts the biggest collection with the largest variety. The collection is not just limited to golf but also includes lifestyle and fashion segments.
While the initial focus was on golf wear, the transformation began in 2003 when Boss Green was started with the motive to expand the collection to sportswear, daily wear casuals and make it a little fashionable more. At present the collection has not only brought about a fashionable change but has focused on detailing with matching accessories.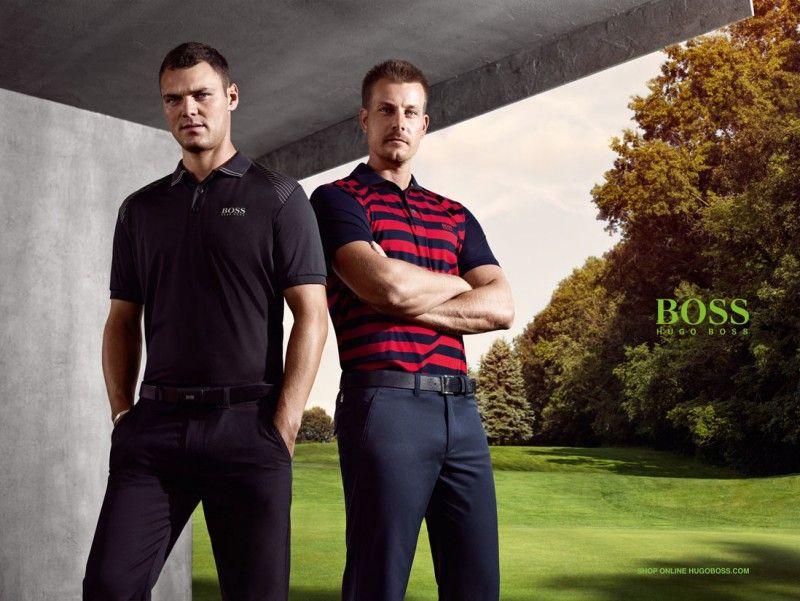 Martin Kaymer and Henrik Stenson x Boss Green (Image Courtesy :Pinterest)
The latest collection has been split into two. The first part, which is called the premium golf collection, is made solely keeping in mind the players and their comfort during the game.
Professional golfers including Martin Kaymer, Henrik Stenson and Ben An have been chosen to endorse the brand.
A special 17-piece collection was designed by Martin Kaymer which had trousers, T-shirts and polos to accessories and footwear. Special fabrics and advanced details were used to set it a part from the other collections.
              Shop Boss Green Polos
The second part of the collection is a blend of lifestyle and sports which focusses on high street fashion. The brand uses bold colours and patterns and has a huge variety from trousers to tops and jackets. This collection has a youthful vibe and  is designed to cater to youngsters. Since youngsters love quirky bold patterns and bright colours this is what the collection has in store for them.
Both parts have core Boss values in common — the aesthetics and quality.