As summer approaches, it's time to embrace the comfort and style of casual shorts for men. Whether you're in search of the best shorts for men or looking to add variety to your wardrobe with denim shorts, multicolored shorts, or swim shorts, this comprehensive guide will equip you with the knowledge to effortlessly rock any style.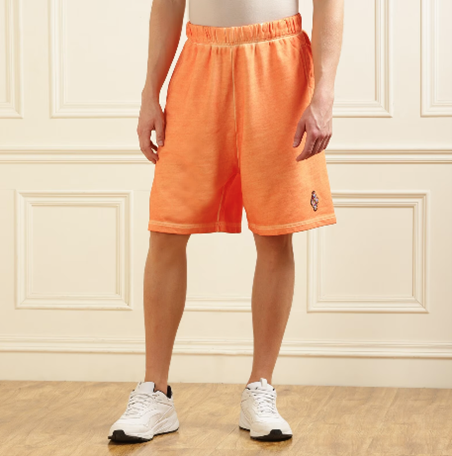 Knee length shorts from Marcelo Burlon
 Choosing the Right Fit:
When it comes to casual shorts for men, finding the perfect fit is crucial. Whether you prefer above the knee, knee-length, or below the knee styles, understanding your body type and personal style will help you discover the best shorts that flatter your physique.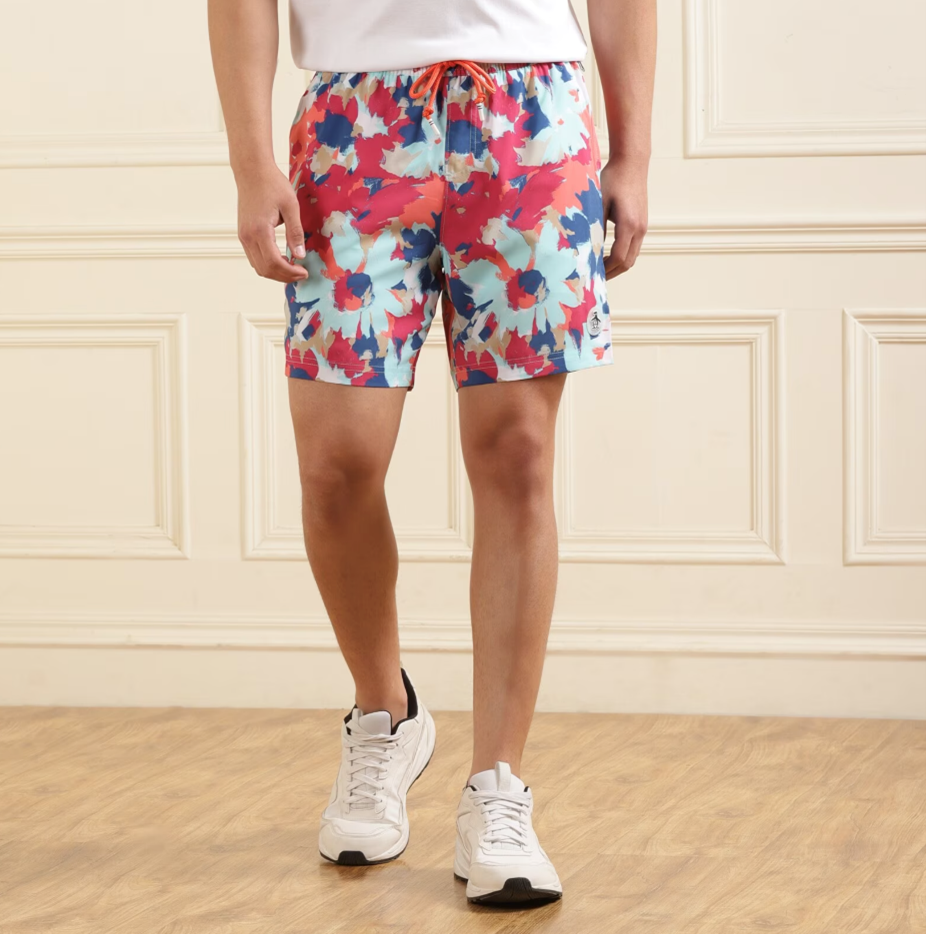 Printed Fleece shorts from Original Penguin
Selecting the Right Fabric:
The fabric of your shorts plays a vital role in both comfort and style. From the timeless appeal of denim shorts to the playful and vibrant hues of multicolored shorts, or the functional and quick-drying properties of swim shorts, choose the fabric that aligns with the occasion and your desired aesthetic.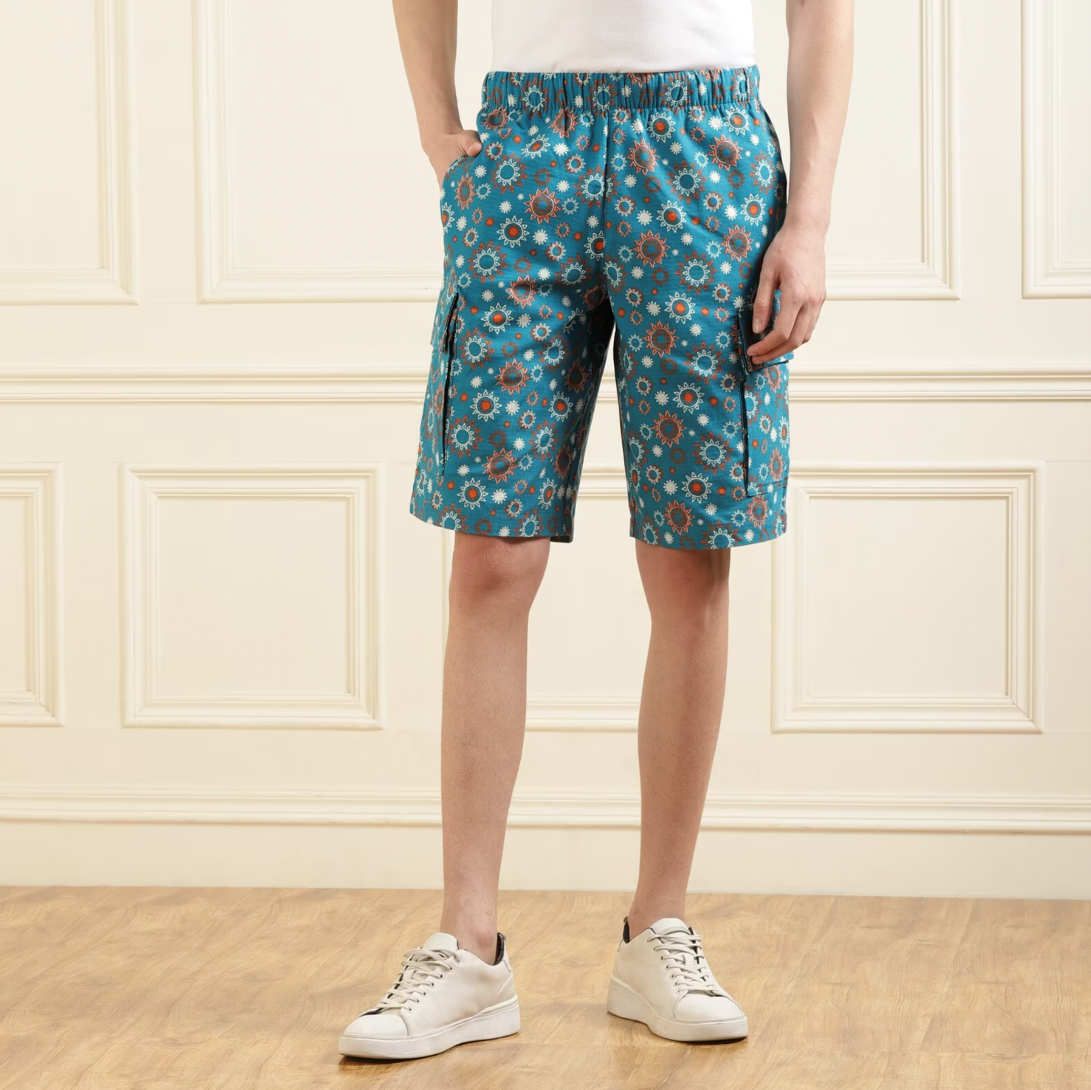 Cargo Shorts from Adidas Originals
Exploring Different Types of Shorts:
Dive into the world of men's shorts and explore the versatility of casual, denim, multicolored, and swim shorts. Each type offers its own unique charm and purpose, allowing you to express your individuality and adapt to various summer activities.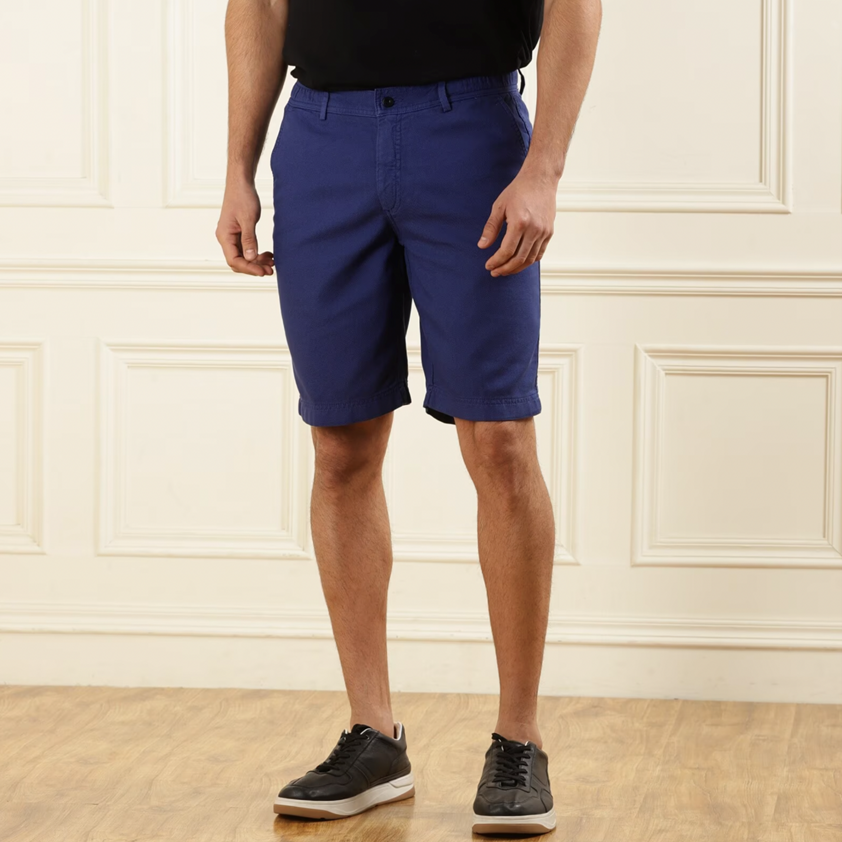 Navy shorts from Hackett London
Pairing Shorts with Tops:
Creating stylish and well-coordinated outfits with shorts is an art. Experiment with various tops such as T-shirts, polo shirts, button-downs, and casual shirts, ensuring the colors, patterns, and layering techniques complement your choice of casual, denim, multicolored, or swim shorts.
Elevating Your Look with Accessories and Footwear: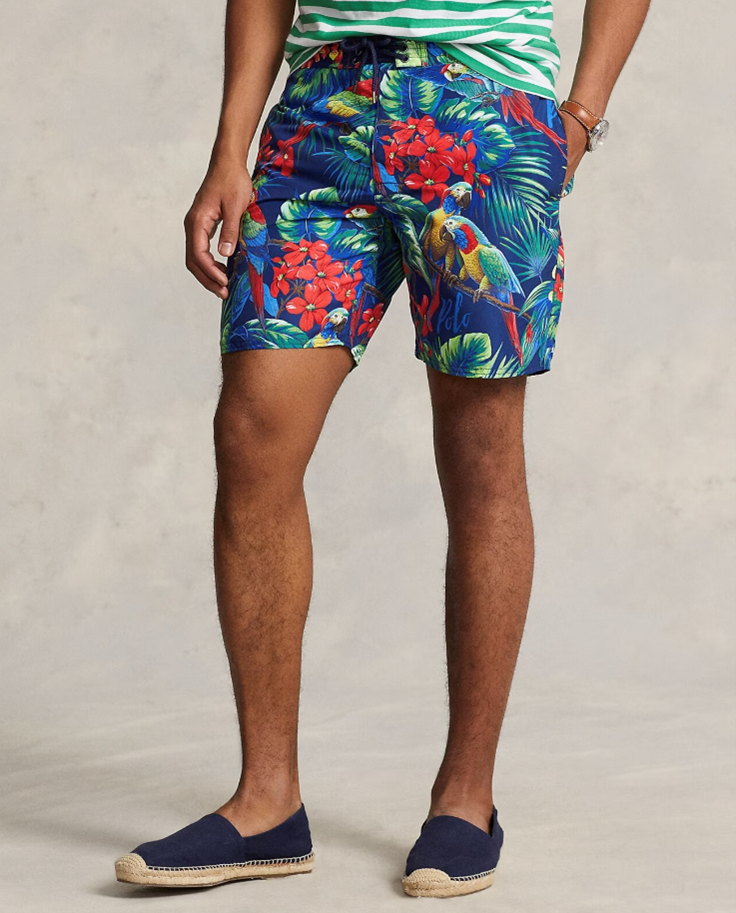 Printed shorts from polo ralph lauren
Complete your shorts ensemble with carefully selected accessories and footwear. Enhance your style with trendy sunglasses, fashionable hats, statement watches, and sleek belts. When it comes to footwear, choose between classic sneakers, stylish casual shoes, comfortable flip flops, or sophisticated loafers to add that finishing touch to your outfit.
Maintenance and Care Tips:
To extend the lifespan of your favorite shorts, it's essential to care for them properly. Follow washing instructions, store them appropriately, and address any stains or wrinkles promptly. Discover techniques like ironing, steaming, or air-drying that will help keep your casual, denim, multicolored, and swim shorts looking their best.
Conclusion:
With this ultimate guide, you are now equipped to confidently embrace the world of men's shorts. Whether you opt for casual, denim, multicolored, or swim shorts, let your style shine through. Share your favorite shorts outfits on social media, inspiring others with your impeccable taste. Don't forget to use our dedicated hashtag—it's time to make a fashion statement with your shorts effortlessly.