The Collective Cover Story | Zaeden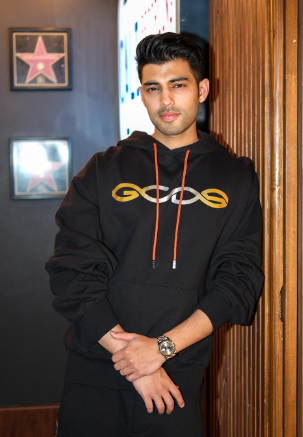 In the world of music, Zaeden is a name that needs no introduction. With his captivating melodies and infectious beats, he has secured a well-established place in the industry. However, his talents don't end with music alone. Join us as we explore who he is through his style, presenting to you, Zaeden X The Collective. Together, they are on a mission to redefine style.
Comfort meets Style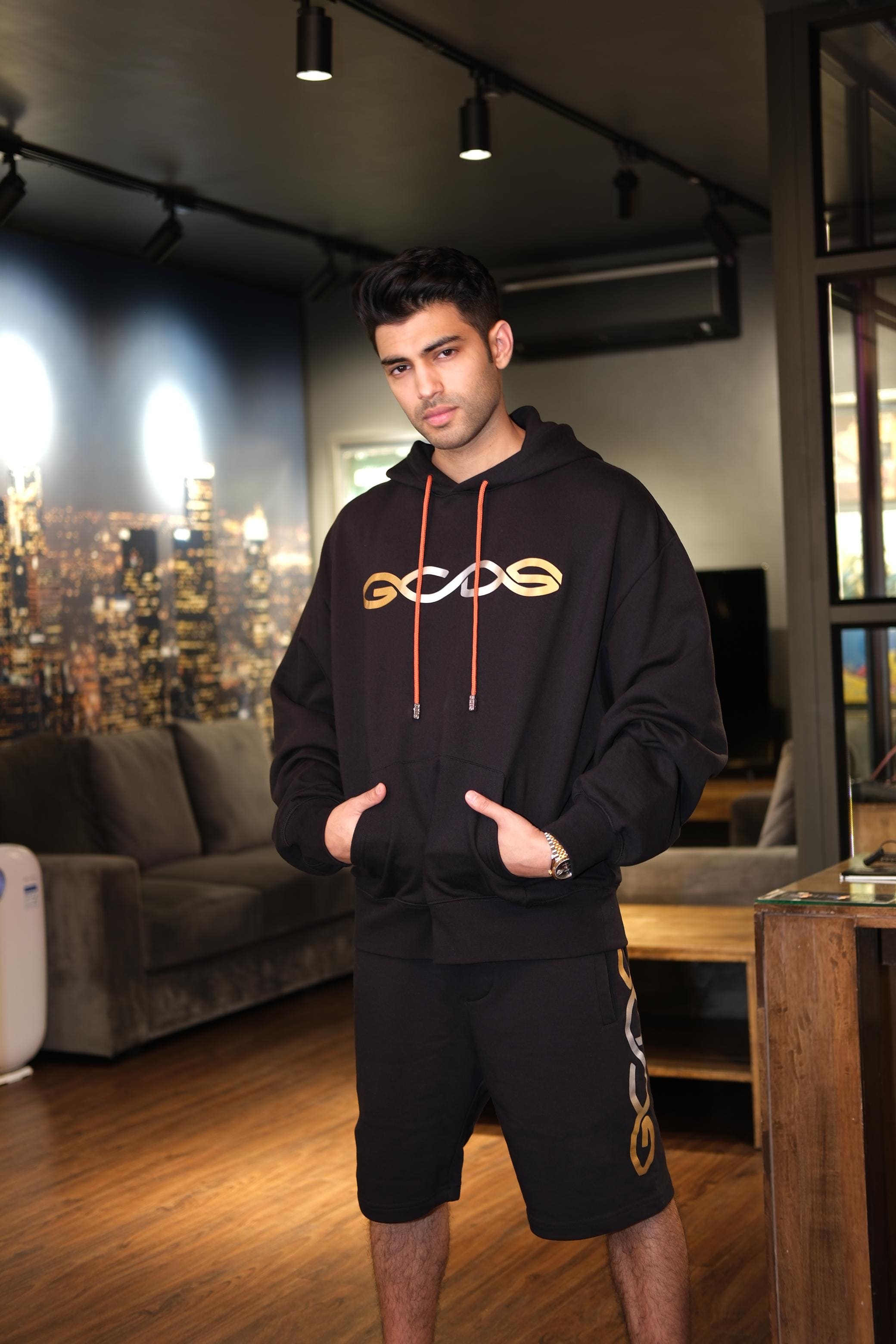 Zaeden effortlessly blends comfort and style in his first outfit. Sporting a sleek GCDS black lounge shorts and jacket set, he exudes an air of relaxed confidence. The ensemble features cool, subtle branding that adds a touch of uniqueness.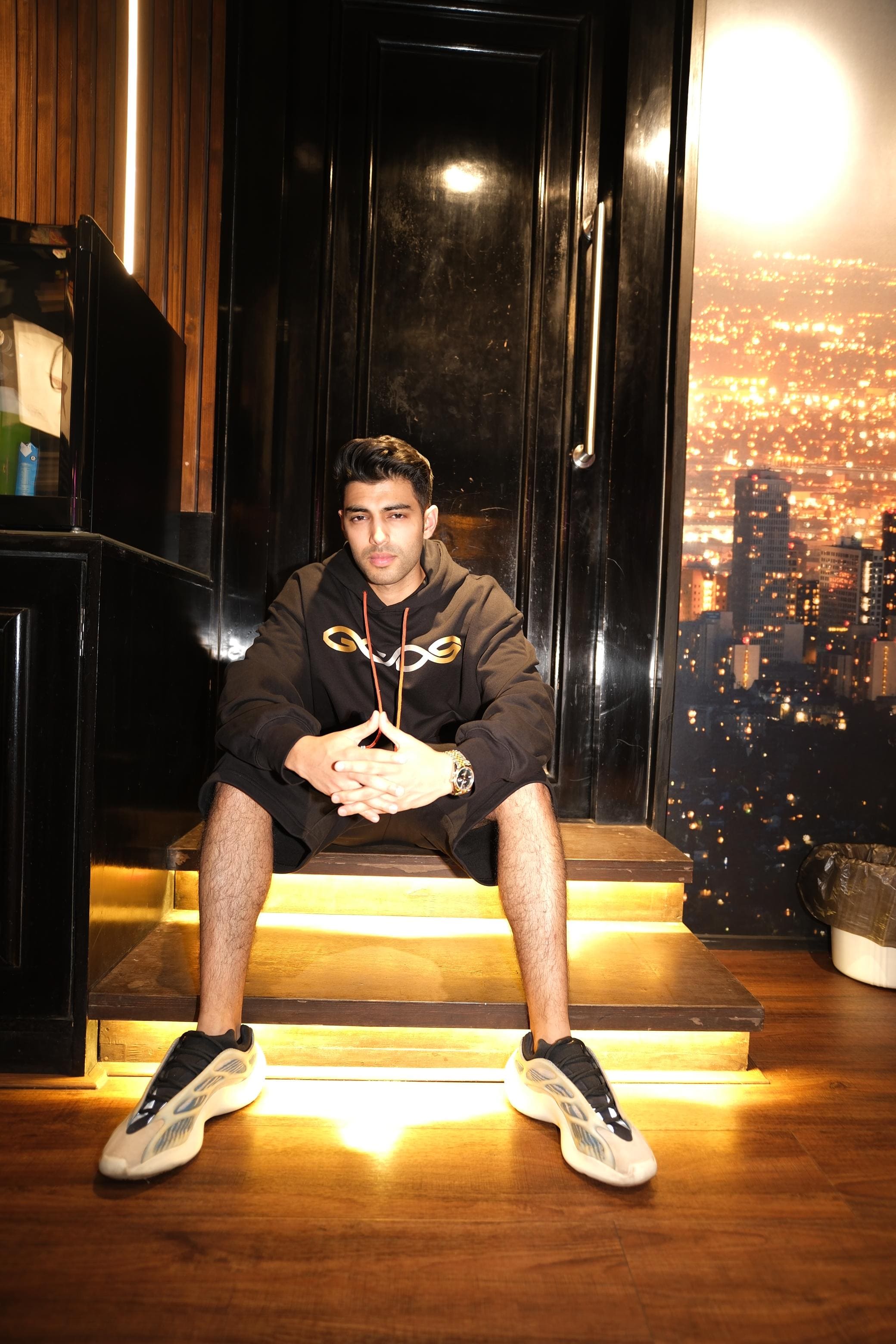 According to Zaeden, this outfit has become his go-to choice when he wants to feel both comfortable and stylish, whether he's relaxing at home or stepping out for a casual outing.
Simple yet Classy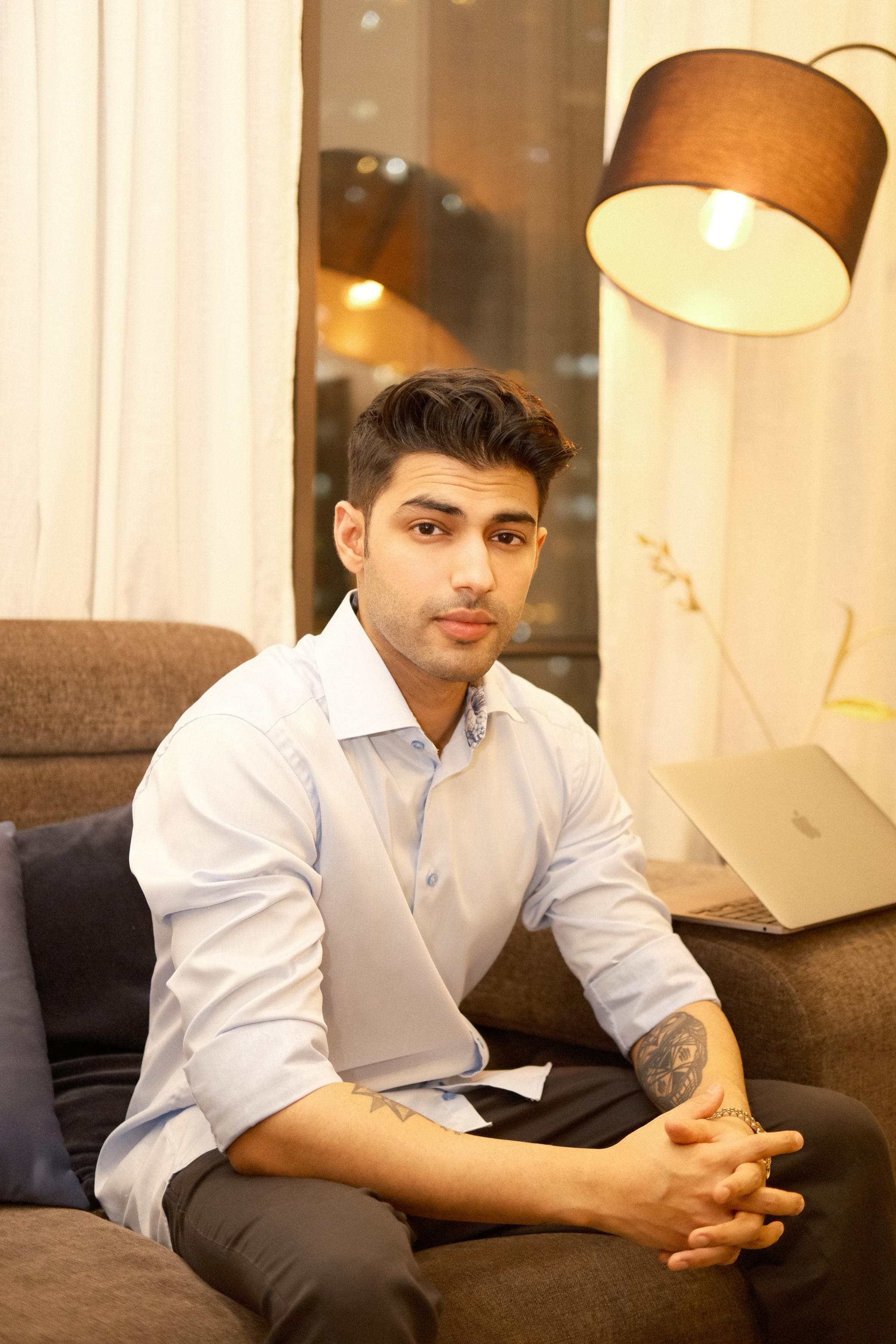 With the second outfit, Zaeden showcases his impeccable taste for timeless elegance. Dressed in a white collared Eton shirt, he exudes sophistication. The simplicity of the shirt highlights his natural charm, while the well-fitted design adds a touch of class to his overall look. Whether he's attending a formal event or opting for a smart-casual ensemble, Zaeden believes this outfit is the epitome of understated elegance.
A Fusion of Tradition and Modernity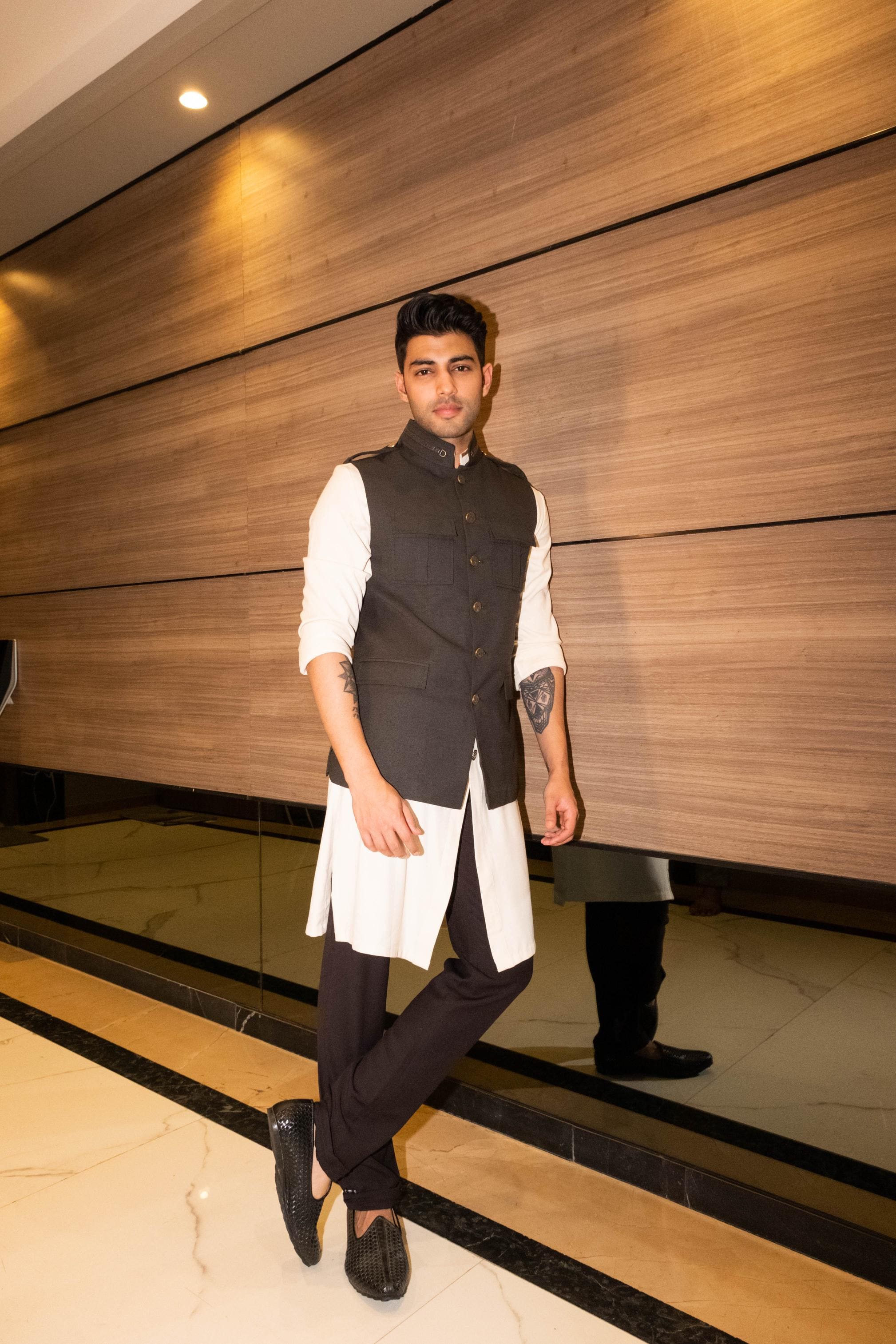 Embracing his roots, Zaeden dons a striking Shantnu & Nikhil ethnic white shirt paired with a black waistcoat and pants for his final outfit. This ensemble seamlessly blends traditional elements with a contemporary twist. The long white shirt adds a touch of cultural richness, while the black waistcoat and pants create a sleek, modern silhouette. Zaeden's choice of this outfit reflects his desire to celebrate his heritage while staying true to his evolving style.
From the comfort of the GCDS lounge set to the timeless elegance of the Etan shirt, and the fusion of tradition and modernity in the S&N ethnic outfit, Zaeden effortlessly demonstrates his ability to adapt to various styles while maintaining his unique identity. Resonating with The Collective, Zaeden embodies the brand's ethos of embracing diversity and individuality. Whether on stage, in the studio, or on the streets, Zaeden's fashion choices reflect his multifaceted personality and unwavering confidence.
As Zaeden continues to conquer the music industry, with each outfit, Zaeden showcases his ability to effortlessly merge comfort, class, and cultural influences, making him a true fashion icon and a force to be reckoned with in the music and style realms alike.