By Eliza Anjum
Everybody likes to enjoy a good downtime after a hard-day's work. And when you're an international celebrity, you like to do it with utmost luxury and style away from all the glam and glitterati. Though the world has many such attractions to offer, here's a list of the ones most preferred by our icons to kick back and relax.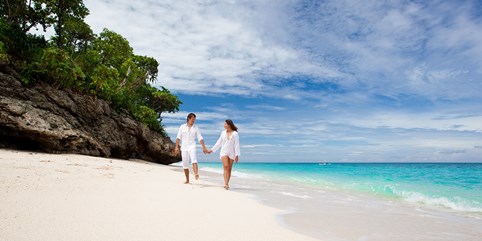 Luxury Vacations (Image Courtesy :Travel Zoo)
St. Tropez, France
St. Tropez in the summer is known to have the "greatest number of famous faces per square meter." The fact that it finds itself afoot by A-listers like Beyoncé, Robert DeNiro, Mel Gibson, Jennifer Lopez, Johnny Depp, Colin Firth, Ashton Kutcher and Mila Kunis only goes to prove this adage. The French Riviera with its magnificent ports, fine dining at restaurants like Residence de la Pinede, beautiful beaches, and legendary hotels like Hotel du Cap-Eden-Roc has always attracted these stars. This number gets further multiplied during the Cannes Film Festival with all kinds of international stars walking down its sunny streets.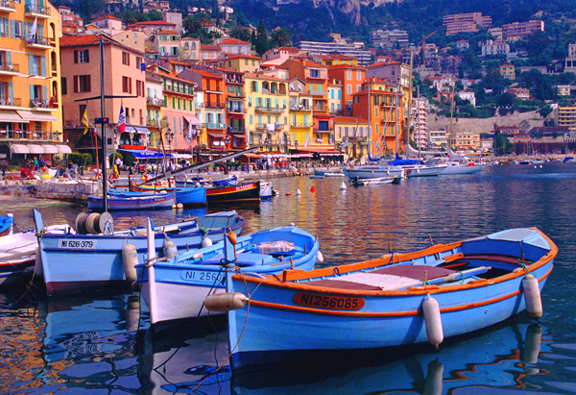 South of France (Image Courtesy: Yuppee)
Bora Bora, French Polynesia
Bora Bora is a small island with two rainforest covered peaks adorning its center. Its magnificent turquoise lagoons and thatched bungalows hanging over the waters at resorts like St. Regis and the Four Seasons make it the ideal honeymoon destination for a lot of Hollywood lovebirds. Some such couples who have started their lives together here include Nicole Kidman and Keith Urban, Jennifer Aniston and Theroux and Benedict Cumberbatch and Sofie Hunter. Its white beaches and rich green cover, along with its characteristic scuba diving has made it irresistible to many others in need of a vacation like Justin Bieber and the Kardashians.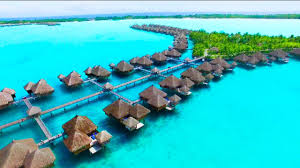 Bora Bora Paradise on earth (Image Courtesy : Youtube)
Maldives
When we think of a luxury vacation which stands for ultimate privacy and relaxation, we all think of the Maldives. And so do the stars. This beautiful island adorned with its pristine beaches has many attractions to offer. A luxury yacht transfer straight from the airport to the villas at sea is one of the main features which combine luxury with privacy. This paradise away from the bustle of the world has attracted many big names like Bar Refaeli, The Duchess of Cambridge, Micheal Phelps and Alia Bhatt. It also sees a lot of Hollywood's power couples like David and Victoria Beckham, John Legend and Chrissy Teigen cozying up away from the world.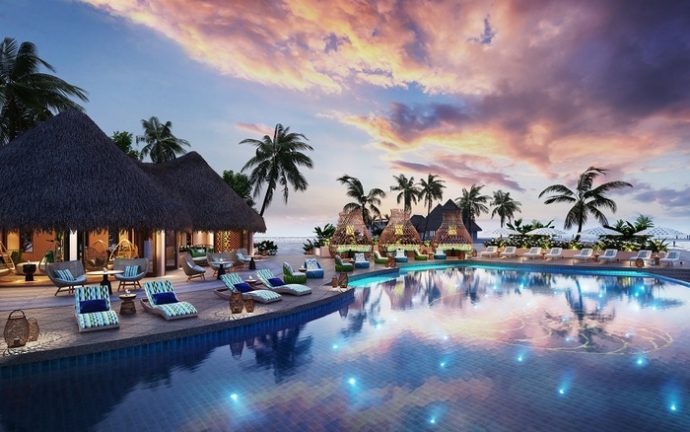 Maldives (Image Courtesy : Maldives Insider)
Mykonos, Greece
These sun-kissed Greek islands in the Aegean Sea have become a favorite getaway for many celebrities. The carefree gypsy aesthetic and unmatched views is adorned with epitomes of bohemian luxury like the San Giorgio Mykonos Hotel and world famous clubs like the Paradise Club which is forever grooving from the tunes of Steve Aoki, Afrojack and many others. Spotted by the beach or yachting around the island have been famous jetsetters like Liam Neeson, Hugh Jackman, Ariana Grande, Gerard Butler and Leonardo DiCaprio. The Kardashian-Jenner family as well took a high-profile trip to this Greek island recently.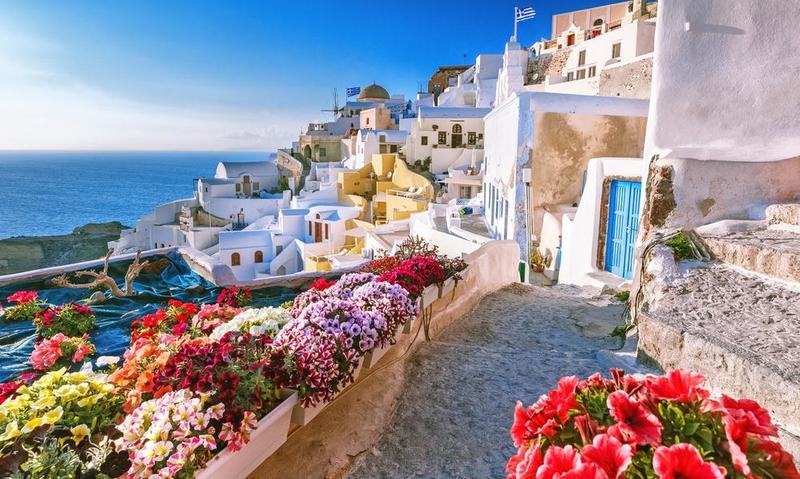 Mykonos Greece (Image Courtesy : Sayidaty.net)
Capri, Italy
Capri boasts of a juxtaposition of high-brow modern luxury with ancient ruins signifying its rich history. Among its many attractions is the Blue Grotto, a marvelous sea cave to be explored by a rowboat and the fine dining experience on offer at the famous Ristorante Aurora. Known for its rustic atmosphere, cobbled streets, rich cuisines, stunning beaches and high-end boutiques, it has hosted many famous personalities of yesterday and today like Elizabeth Taylor, Jackie Kennedy, Beyonce, Mariah Carey, Rihanna, Tom Cruise, Tommy Hilfiger and Leonardo DiCaprio.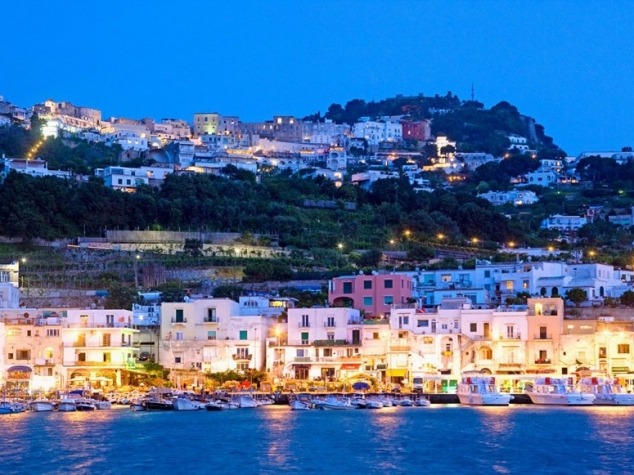 Island of  Capri (Image Courtesy: Favething.com)