The Collective Cover story
If Balenciaga is to be believed and elegance truly is eliminated, Sagarika Grover has it down to the tee. Eliminating all concepts of convention with her brainchild, EssGee, she has fused the lines between luxury and affordability with her bohemian designs. Lauded and laureled by Design X Design under the category of 20 Under 35, Sagrika is here to share her journey with The Collective.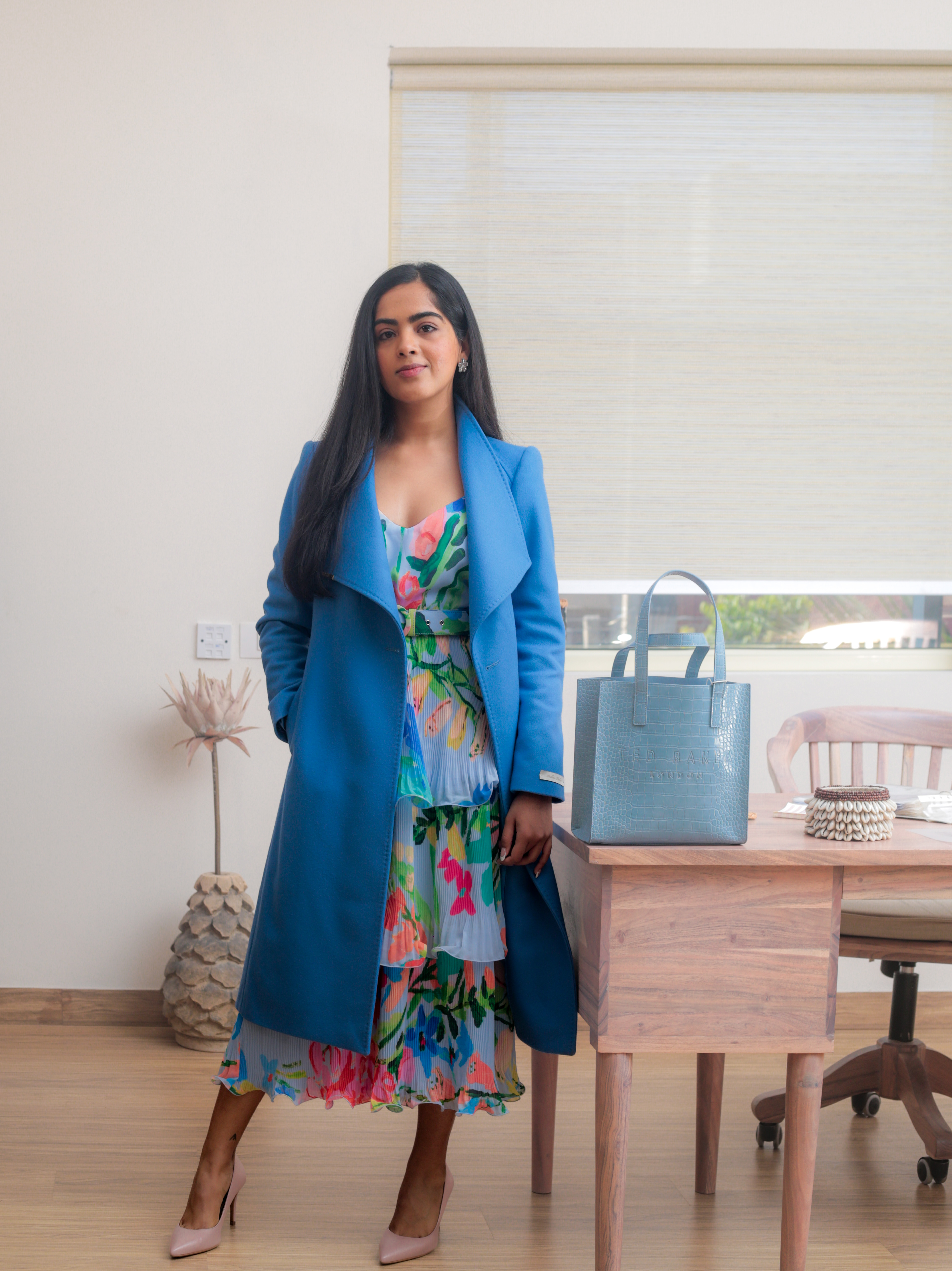 To revamp the winter blues, Sagarika's hottest pick this season is the Multicoloured Floral Print Tiered Midi Dress by Phase Eight at The Collective. The fashion designer would pair it with the Blue Mid-Length Solid Wrap-on Coat by Ted Baker. She completes this chic outfit with a simple Blue Mini-Tote Bag from Ted Baker. This perfectly balanced ensemble with solid and print elements is ideal for an elegant winter brunch or a day at work.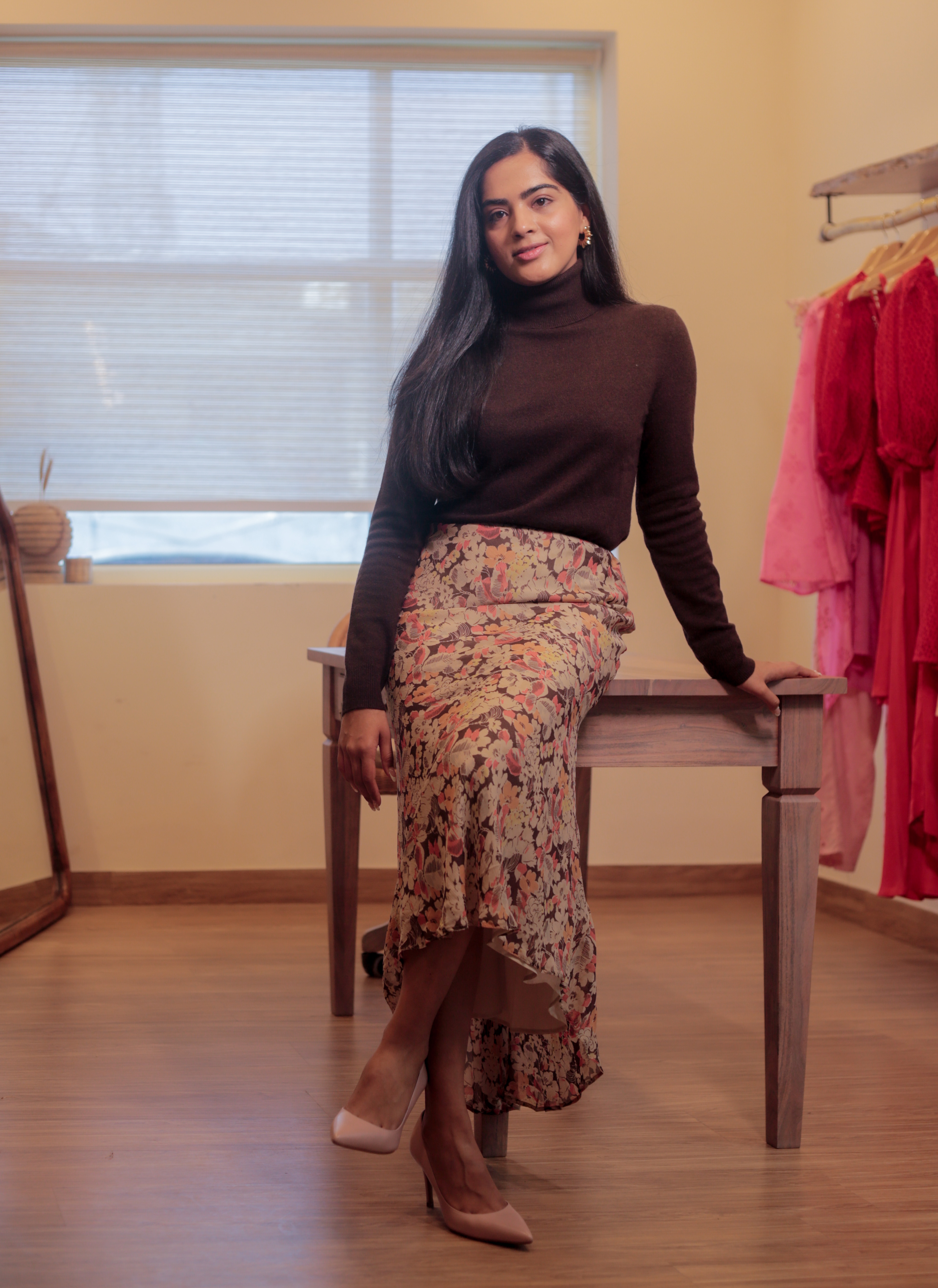 Nothing screams chic like a subtle power ensemble and no one sews power into seams quite like Ralph Lauren. Sagarika's mighty pick for the season would be the Tan Floral Crinkled Georgette Maxi Skirt by Polo Ralph Lauren for an outfit that exudes as much virtuosity as it does elegance. Paired with a black polo-neck sweater, this outfit is her go-to look for meetings and cosy evenings.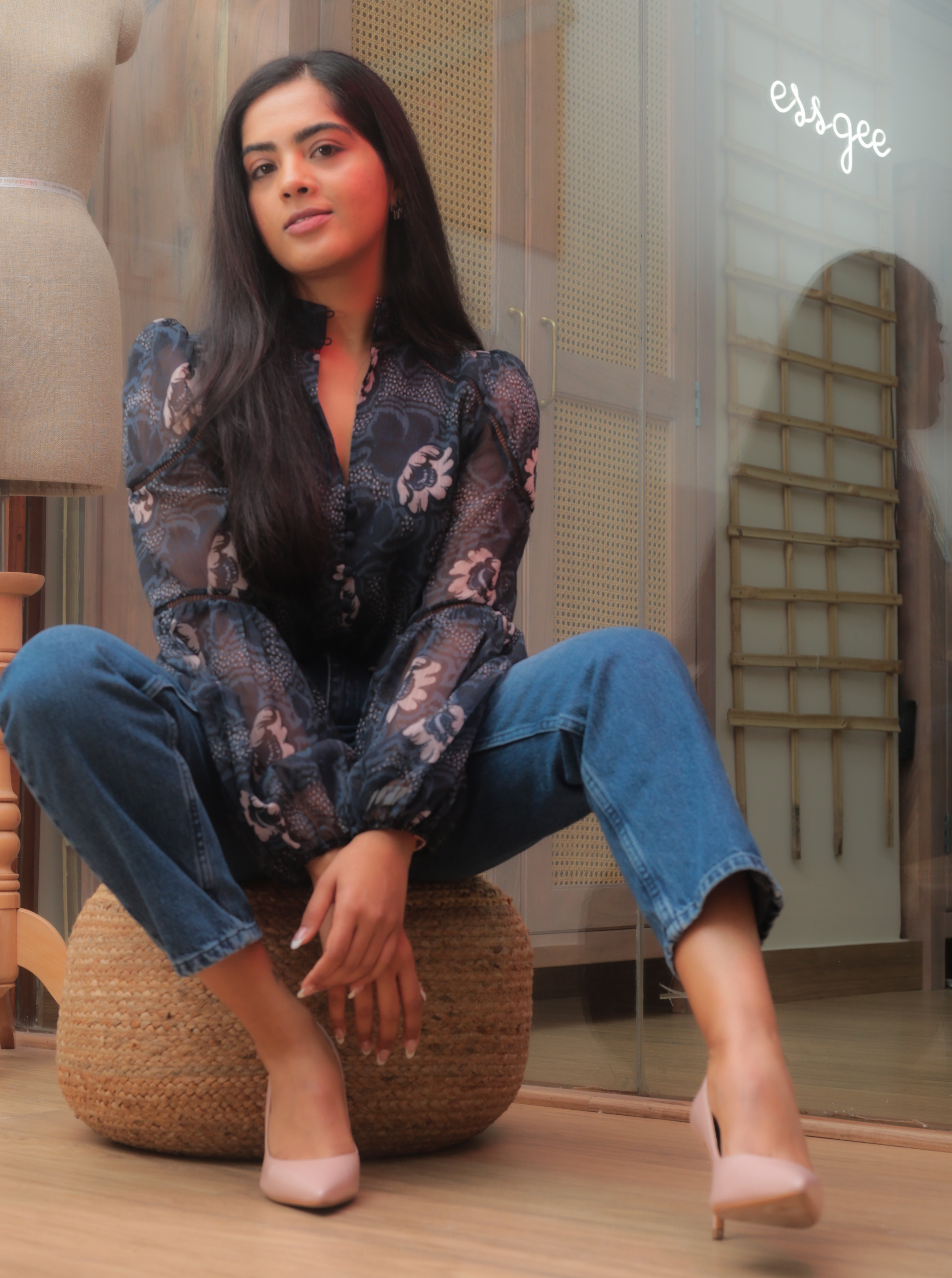 It comes as no surprise that Sagarika's pick for a relaxed yet stylish evening is riddled with bohemian elements. Her pick for a fun yet chic look is the Navy All-Over Floral Print Top with ladder trim by Ted Baker from The Collective. Paired with well-fitting blue jeans and accessorised with Ted Baker's Magnolia earrings, this outfit is perfect for a night out or a relaxed evening with friends. 
Sagarika is constantly experimenting with luxury fabrics to develop a clothing line that diffuses the conventions surrounding conventional dressing. For someone on such a fashionable mission, an abundance of style, which Sagarika found at The Collective, is paramount.