By Eliza Anjum
We can't really think of style without paying respects to the land of fashion godfathers like Gucci, Armani, Prada, Versace, Dolce and Gabbana, and so many more. The list of high fashion brands from Italy is as rich as the style you'd see all around Milan, whether on the fashion runways at high society parties or on the streets – Italian style is part of the quotidian.
Italians seem to have cracked the code to looking stylish effortlessly. This is the case especially with men, who don't shy away from putting effort into their look that pushes up the style quotient higher than any other cosmopolitan European man.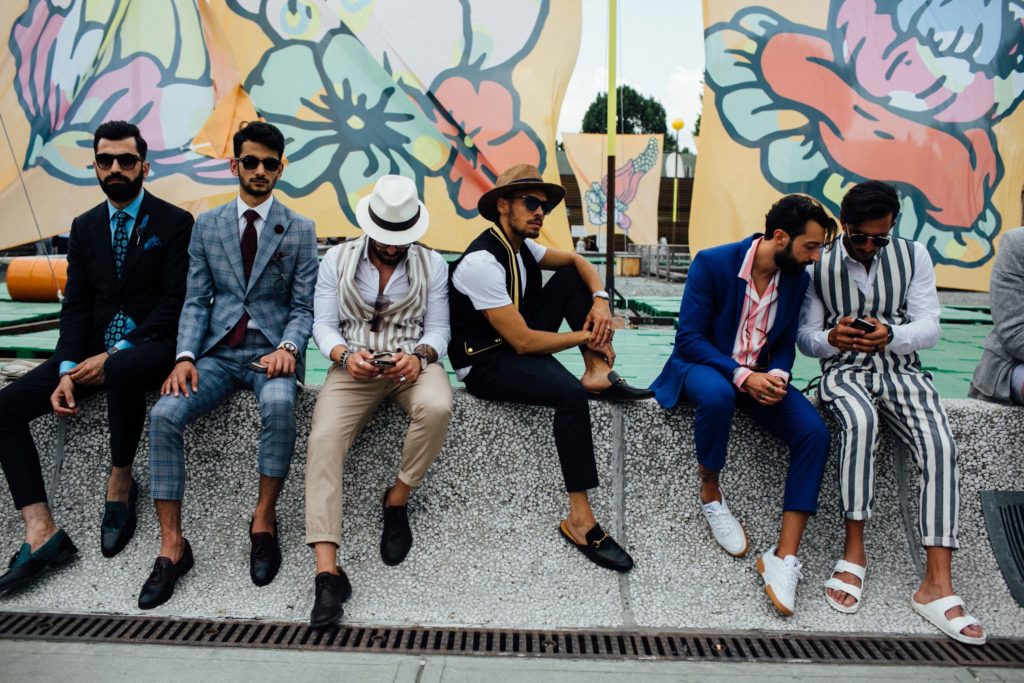 Italian Fashion for Men (Image Courtesy : Vogue)
What makes Italians look like the gods of fashion dressed them? We break it down right here in simple steps so that anyone wanting to impress the fashion police can take tips from the most stylish country.
Two words – chino and linen suiting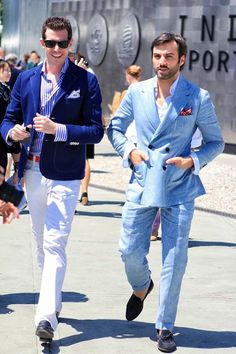 Italian Fashion (Image Courtesy: Pinterest)
The Italians popularised the chino trend, and we couldn't thank them enough. These cool, often variously coloured pants are a much-needed break from the dull trousers often seen on most professionals.
Chinos, in their myriad, sometimes unconventional, colours highlight the inherent tendency in Italians for experimentation. And while they don't shy away from coloured pants, a pair of white pants is a staple in every man's wardrobe. These they pair with cool, light linen, making it the perfect, effortless ensemble. Linen might sometimes look crumpled and sport some wrinkles, but these only add to the style.
It's all in the tailoring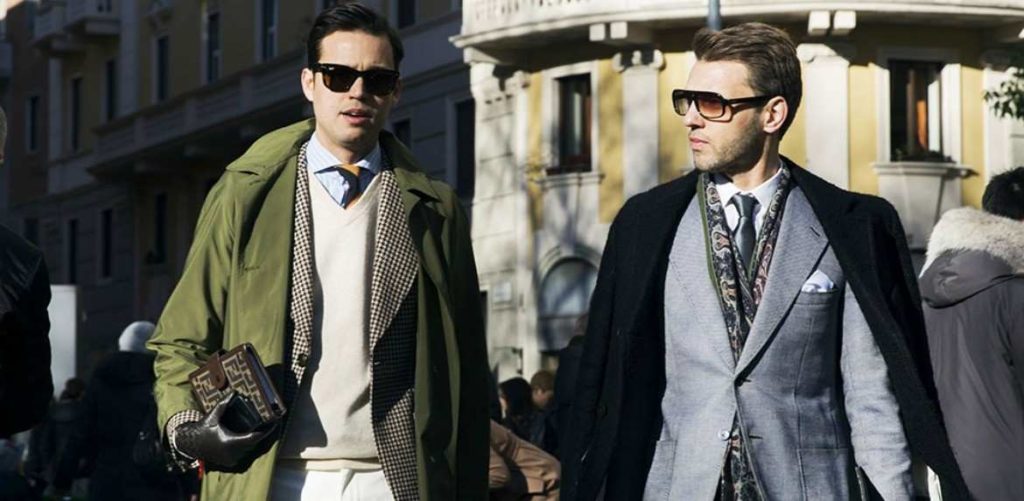 Italian style men (Image courtesy : The Idle Man)
It would not be too far-fetched to believe that most Italians are best friends with their tailors. Tailored outfits take the Italian fashion game to new, perfectly fitted heights.
Tailoring gives the clothes a sense of belonging to the person, where the clothes seem meant for the person's specific body. Italians take this very seriously and spend many an hour rigorously going over specific details, from sleeve lengths to cuff designs, just to get that perfect look.
The "shivering break"
It is trademark Italian style to flaunt the ankle. This is usually done by pulling off a 'shivering break', which is when the hem of the trouser rests just above the edge of the shoe, so as to perfectly reveal the ankle and not get crumpled by the shoes.
Nothing without the blazer
The blazer is a statement piece for Italians. It completes most of their looks. Blazers are often bespoke to achieve the exact fit. Don't think stiff British style, but the casual, lived-in look. Blazers go with everything and in every season, with little adjustments in style and fabric. Pair them with chinos or shorts, with formal shirts or basic T-shirts, in myriads of colours and in every season.
Don't shy away from accessorizing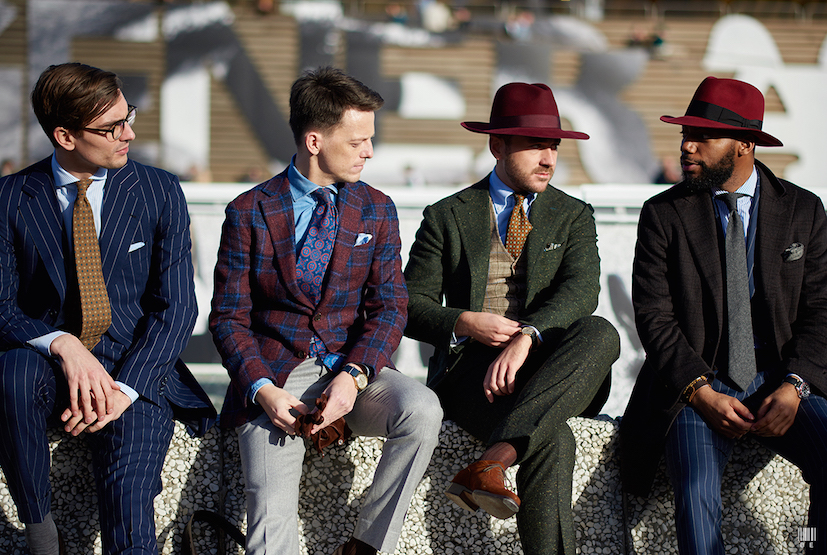 Italian fashion men summer (Image Courtesy : Picture Project)
While the blazer is an essential, accessories complete the look. For a simple look, usually a good sports watch does the trick, but Italians are seen to go all out with layering — even when it comes to accessories — so that they complement the rest of the outfit.
Experiment with scarves and finish off the look with coolest of sunglasses.
A limited palette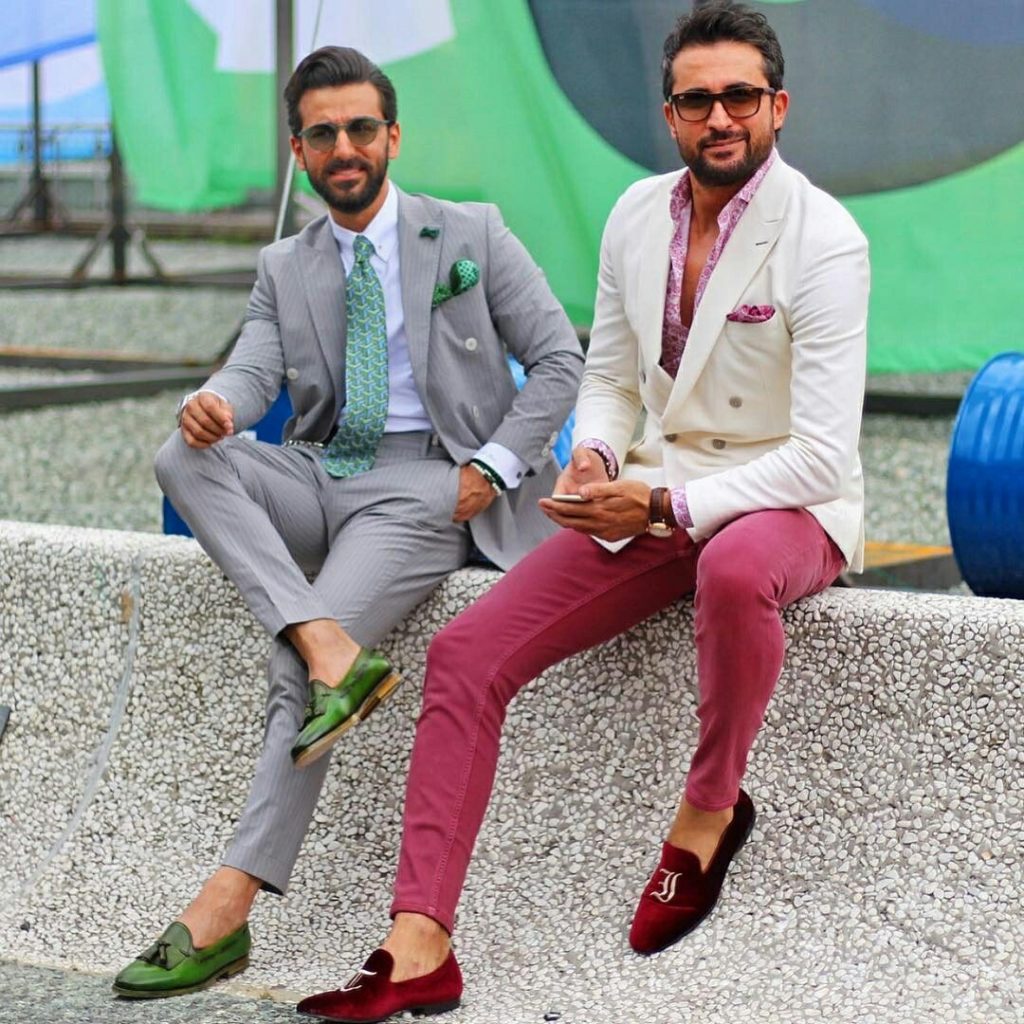 Italian Colors (Image Courtesy: Pinterest)
Why should experimentation end with colours and accessories? Italian style celebrates prints too, though they know nothing beats the solids. Most Italian outfits are palette based, often comprising of pieces in hues of a single shade. Pulling off outfits in a limited palette is another testimony to their impeccable fashion sense.
Spezzatura – the art of effortlessness
The most important style statement Italians make is with their laid-back confidence. With a cool stance they inhabit their clothes to show who's the boss. Aware of fashion rules, they are courageous enough to bend them to suit their needs. Italians sport the perfectly imperfect look with an air of nonchalance making for the super attractive spezzatura look that makes the world weak in the knees.