Mannan Malhotra
The first images that come to mind when we think of leather pants are of rock musicians like Mick Jagger and Joan Jett, followed by the head-to-toe leather costumes of hard-core bikers. However, the luxurious fabric doesn't have to give you a rough-and-tumble image; it can also look sophisticated and posh. Leather pants can add an instant edge to any look. They were historically associated with rock icons and the punk scene. These pants are made of genuine or faux leather and combine durability and style. Leather pants are suitable for both men and women and come in a range of styles to meet the preferences of any fashion enthusiast.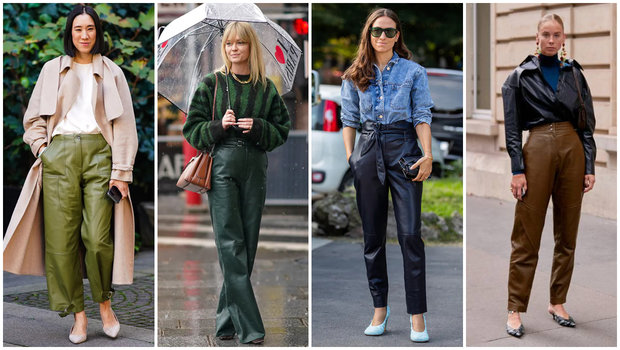 Image Courtesy: Fustany
When we talk about the designs and the upgrade added to the leather pants in 2022, designers have shifted away from more body-conscious designs to straight and wide-leg styles with an innate sense of relaxation. These redesigned leather pants are much more style-friendly than their predecessors. To keep your look more on the classy side than punk pair your wide-leg leather pants with a second-skin knit and a tiny bag.
It's also important to note that, while black remains the de facto colour for leather pants, many designers are experimenting with neutral tones as well. This season, Isabel Marant, the French queen of cool, has updated her iconic high-waisted, tapered design in soft white leather. For an easy desk-to-dinner look, pair them with a basic black blouse and stylish shoes. Petar Petrov's low-rise, light-brown leathers, on the other hand, have a practical vibe to them and are ideal for wearing with a traditional trench coat and hefty gold jewellery.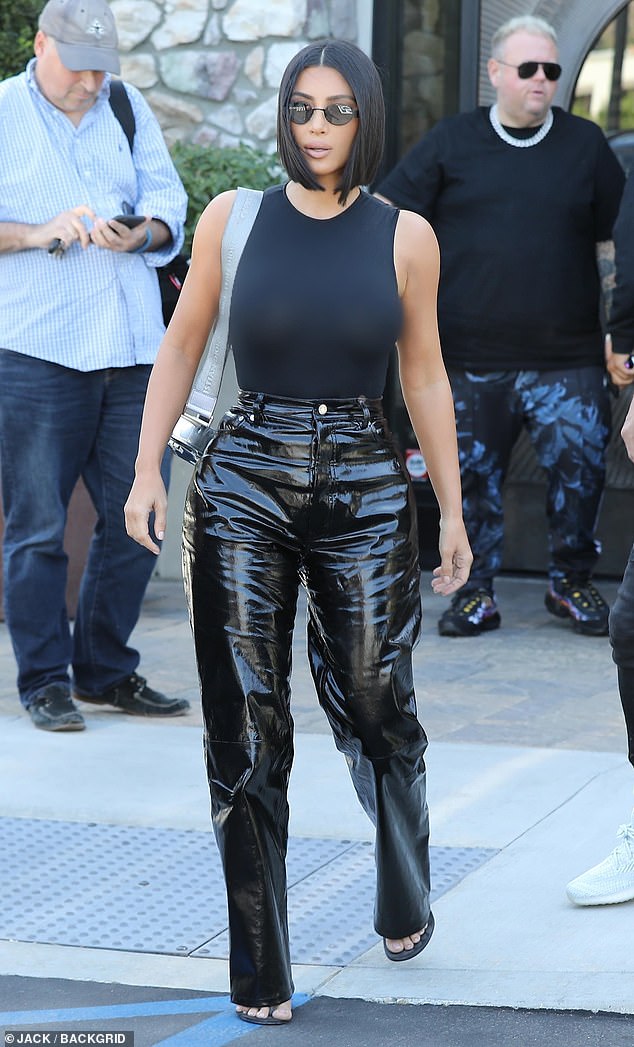 Image Courtesy: Pinterest
Across the board, forward-thinking labels have been championing vegan leather. Caes, a brand from Amsterdam, is swiftly becoming a cult favourite among fashion insiders for its exquisite designs crafted from high-quality materials — its straight-leg, faux-leather pants will quickly become a go-to in your closet for the office, date nights and more. Meanwhile, MCQ's faux-leather version has a softly crinkled texture and a precise finish; wear with a crisp white shirt, fitted jacket, and penny loafers for meetings, or a silk top and pointed slingbacks after dark.
Of course, if your style is more directional, opting for a double-leather ensemble ensures maximum sartorial impact with no effort, as model friends Amar Akway and Ashley Radjarame demonstrated outside the SS22 Alaa show in matching leather ensembles. Both women wore loose-fitting jackets and straight-leg pants, with the enormous proportions serving as a key stylistic element in ensuring their final outfits were appropriately casual. After all, the attractiveness of leather pants stems in large part from the attitude of disobedience they exude.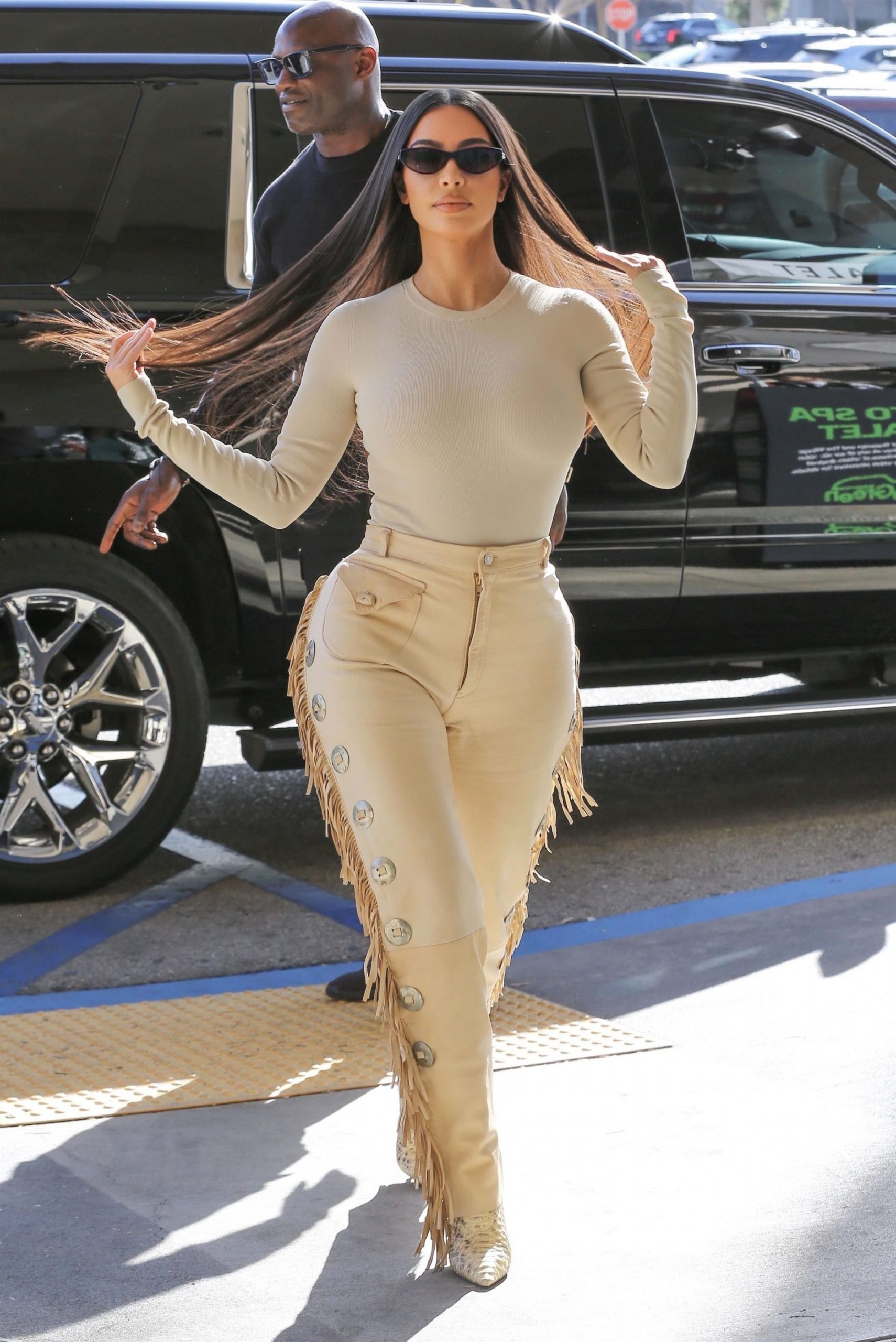 Image Courtesy: Pinterest
Leather pants are highly flexible, and with so many styles to choose from, there is truly something for everyone. Leather has always had a rebellious, rocker vibe to it, as well as a sensual vibe. Leather pants are now suitable in a variety of venues, from business to brunch to even a family gathering – as long as the rest of your outfit is styled to match the dress code.
Bring out your bold and experimental side and give leather pants a chance. You can choose the design that suits your personal style. When it comes to fashion, think of leather pants as a multitasker: you can wear them with anything in your closet. A button-down or blouse with heels will make you look more office-ready, but a T-shirt and sneakers will make you look more weekend-ready.
No matter what vibe you are trying to achieve with leather pants, they are a must-have in your closet in 2022.