By Amrita Mohandas
We have been craving for that island vacation… well from ever since forever.
They allow you to completely relax and recharge and actually take some much-needed time away from the hustle and bustle of everyday life. However, knowing what to pack for them can cause anxiety.
Questions to Ask When Putting Together Your Tropical Vacation Checklist
How long am I travelling for?
What kind of activities am I planning to do?
What will the weather be like?
How much luggage am I allowed to bring?
That is why we have put together a packing list for a tropical vacation. Rest assured you won't forget any items behind if you follow this list.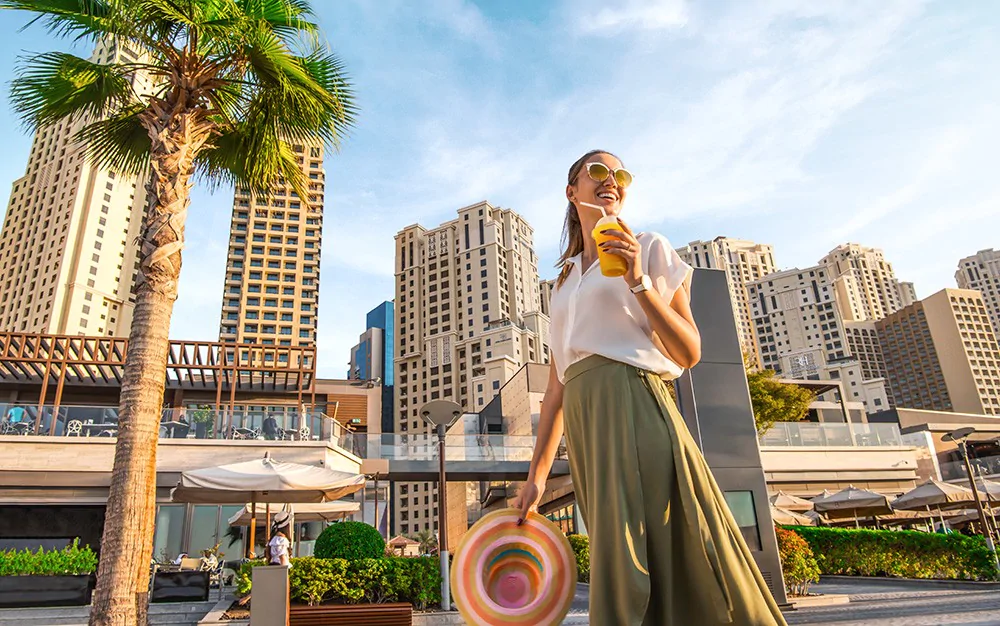 Image Courtesy : The Telegraph
Beach Bag
Since you'll be leaving your suitcase back at your hotel, you'll need an additional bag that you can walk around with that can hold all of your beach essentials. This Black Puffer Tote from Ted Baker is perfect. It's water-proof, elegant and will keep the sand out. Choose a bag that's spacious and has additional pockets for separating your belongings. If you have some space, pack a nice big woven straw bag for those towels and sunscreen tubs while you whale about on the beach.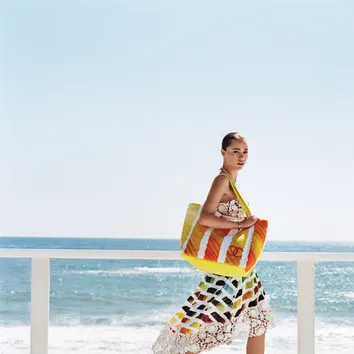 Image Courtesy : Best products
Sunscreen
Sunscreen is a must on a beach vacation where you'll be outside under the hot sun all day. The sun is not only bad for your skin, but a bad sunburn can lead to an uncomfortable rest of your trip. We all want to come back from holiday tanned, not lobster red. It's not worth the pain and suffering. Get one with 50+ SPF that is fully water-proof that is perfect for protecting your skin while also protecting the sea animals from harmful chemicals. Remember to reapply if you are going to be spending all day out in the hot sun.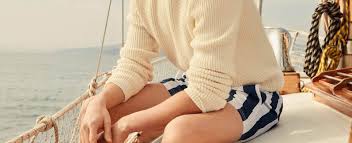 Image Courtesy : Vanity Forbes
Foldable Sun Hat
Nothing screams island vacation more than sitting on the beach and soaking up the rays. Of course, if you are going to be doing so, you not only want to protect your skin with sunscreen, but you also want to protect your face from damaging rays.Wearing a sun hat is a must! This Fred Perry Black Bucket Hat works for me.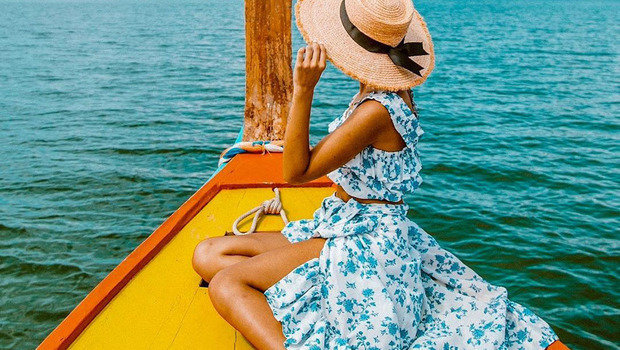 Image Courtesy : Fustany
Beach Cover-Up
Tropical vacations are all about spending time by the beach, in the sun or even by the pool. Wearing clothes becomes a thing of the past. Days are spent in bikinis lounging around. However, sometimes you want something that is quick and easy to throw on so you can head to the bar. Ted Baker has quite a few flimsy kaftans you can throw on your skimpy bikini for that demure sexy look while you sip your Pina Colada.
Polarized Sunglasses
What is a beach holiday without sunglasses? Having a good pair is not only essential for your tropical vacation, but also in life. You have only one pair of eyes, so treat them well. We loves these tortoise shell ones from Ferragamo, and Paul Smith has an exhaustive collection. We love them all. Right now, we are tripping on these Brown Animal-print Pentagon ones.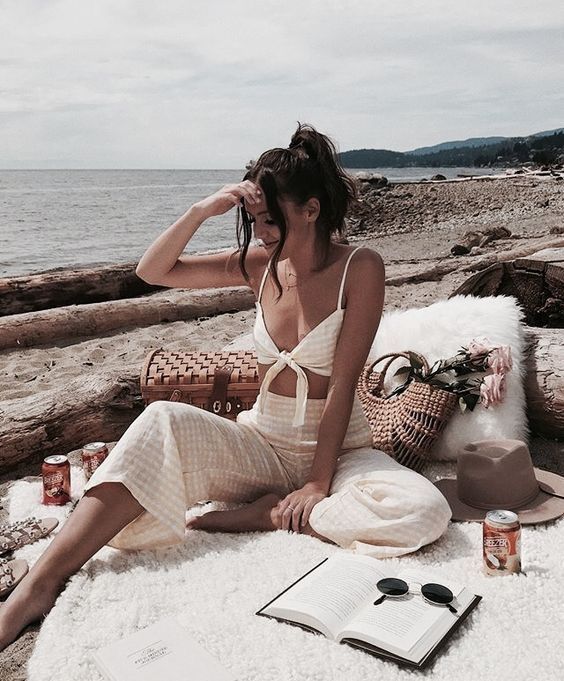 Image Courtesy : Pinterest
Bikinis & Swimsuits
Well, this is a no brainer. Who goes to beach holidays without the basics – bikinis and swimsuits. Whether you're planning on splashing in the sea or just lounging by the pool, you'll need a killer bikini or swimsuit to do it in. Whatever you go for, make sure it's one you feel comfortable in. The floral collection from Ted Baker ticks all the boxes. Just flaunt your goodies and your jiggly wigglies with confidence, girl.
Dresses
Lightweight, natural materials should be your key focuses for all your clothing on a beach holiday packing list.
Opt for lighter colours as these will help to keep you cooler too. You don't want to spend your holiday feeling hot and bothered under a heavy dress. Bring at least one for the daytime and another slightly smarter one for any evenings out.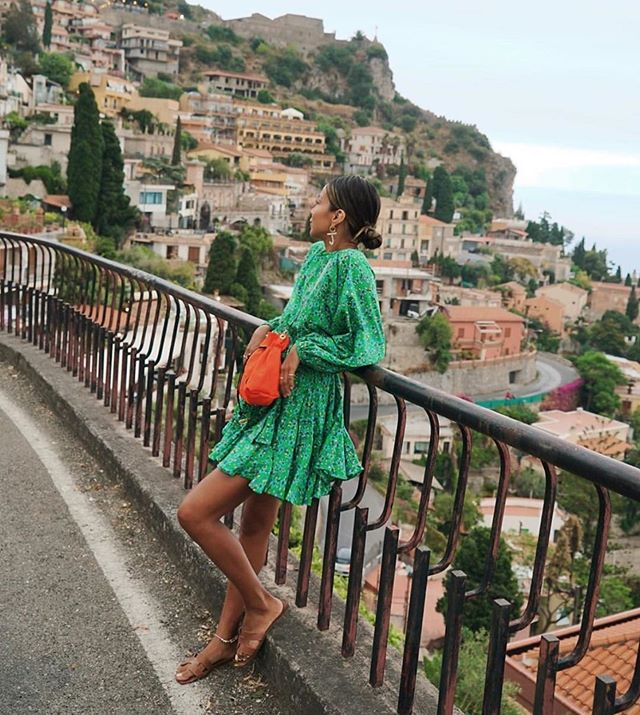 Image courtesy : Pinterest
Clutch Bag
Speaking of evenings out. Bring a clutch bag – they don't take up much space in your luggage and are perfect for evenings out. There are great choices from Moschino, Versace, Michael Kors and of course Emporio Armani. Don't miss that floral one from Ted Baker that will go with your florals.
T Shirts/ Tops
Pack a few t-shirts or tops that work well with any shorts and skirts you are packing. Appealing as tank tops and tiny tees are, also bring a long-sleeved top in case you catch the sun. Aim for a capsule wardrobe where you can mix and match your clothes easily, rather than one off outfits. Fred Perry, Polo Ralph Lauren are great choices. Ted Baker has an exceptional collection for all sizes and shapes this season.
Light Jacket or Wrap
Evenings may not always be that warm. Don't forget to pack a light jacket or wrap to keep you warm when the sun goes down. Karl Lagerfeld has a gorgeous white wrap top that can do double-shifts on the beach and off it. Rinascimento has a pink wrap top with jewelled neck – that's classy cool.
Flip Flops
Bring some flip flops or beach shoes that can withstand getting wet but are comfortable enough to walk around in. Opt for classic Havaianas or go with something a little more colourful. Just pack that Polo Ralph Lauren one in Navy. That's enough.
Flat Shoes
Don't forget a pair of flat shoes or sandals to wear in the evenings. Find ones that are strappy so that you don't collect sand as you walk because ballerinas or closed flats can get uncomfortable if they get wet.
Final check: Camera, Wallet, Powerbank, more sunscreen and yet another bikini.