By Leia Sharma
Can you picture yourself living in a "smart home"? What was once the stuff of science fiction movies is now becoming a reality. From waking up to a well-timed freshly-brewed coffee to controlling your devices while you're away from home, artificial intelligence (AI) is redefining the way we live. Here's a look at the top 10 apps or devices that sync with your living spaces for intuitive comfort.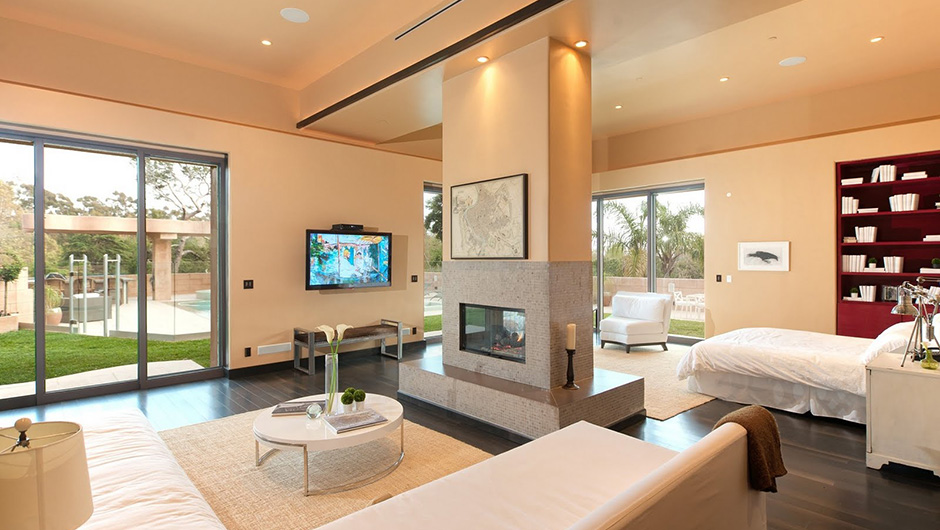 Modern smart homes (Image Courtesy: tech co)
AMAZON ECHO OR GOOGLE HOME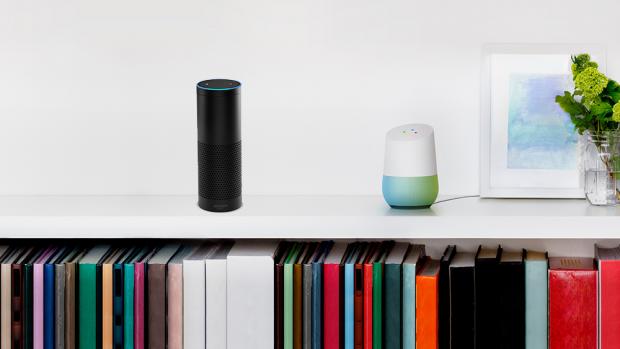 Smart Homes (Image Courtesy: IT Pro)
Most smart homes install Amazon Echo's digital AI assistant, "Alexa," or Google Home's AI device. These devices allow voice control, allowing you to play music, order items online, book yourself an Uber, order takeaway, answer questions, control the lights in your house, set the temperature, and more. These devices are constantly listening though, and do send some information back; however, Facebook and Google also require you to give up a little privacy in exchange for their services.
SMART CAMERAS
Smart homes are not only convenient, but they can increase the security of the house. Security cameras act as a deterrent to potential invaders, and they can also connect to an app on your smartphone for a live feed when you're away from home. Some cameras can also be to send you security alerts when something out of the ordinary happens in your home.
SMART LOCKS
You no longer have to worry about losing your key and being locked out of your home if you invest in a smart lock, but just don't lose your phone!. Doors can be locked and unlocked from an app on your smartphone, and you can give babysitters and friends a virtual key as well. Plus, these keys cannot be copied, adding an extra security boost.
CLEANING
Robot vacuum cleaners have improved exponentially: they can survey rooms, map out areas to be cleaned, and track their progress. While these cleaners are as yet unable to go up and down stairs, robot cleaners can mow your lawn and wipe your windows.
SMART TV
From Apple TV to Amazon Fire, Smart TVs will change the way you consume entertainment. They can connect to internet applications such as YouTube, browse the internet, and even allow you to catch up on social networking sites, along with watching your favourite shows and movies, of course.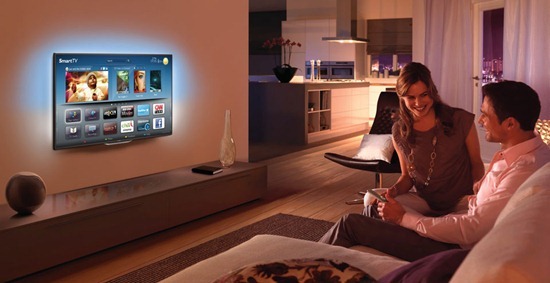 SAMSUNG SMART HOME
If you use Samsung appliances at home, download the Samsung Smart Home app. With this app, you can connect to your refrigerator, air conditioner, washing machine, oven, vacuum cleaner and more, monitoring and controlling the appliances on the go.
SMARTTHINGS
This iOS app turns your smartphone into a remote control. The app is free, although you have to shell out $300 for the kit that includes a hub and sensors. Once connected, your coffeemaker, garage door, air conditioners and more can be controlled from your smartphone. Devices can also interact with each other, adjusting as needed.
WEMO
If you need an app to control electrical items at home, download WeMo by Belkin. Anything you can plug in, such as a curling iron or coffeemaker, can be turned into a smart device. Automate as much or as little as you want for $80.
NEST
If you have installed a Nest thermostat and security camera at home, download the app to be able to change the temperature and monitor your house even when you're out.
CONTROL4MYHOME
This app can control your security, lighting, energy, comfort and entertainment systems. With a simple user interface, you can remotely shut down your television if you're out and you can also keep an eye on your child to make sure he or she is not watching cartoons instead of practicing the piano.