By Nikita Sachdev
Logomania, the famous shouty logo trend from the 90s, is back. High-end brands like Fendi, Gucci, Burberry, Valentino and many others have found a way to reach out to the millennials. Big and bold brand logos emblazoned on apparel seems to be the preferred way for reaching out to a generation that believes 'if you've got it, flaunt it'.
Social media is one of the greatest drivers for prominent logos reemerging into the fashion scene after 20 years. For a generation ruled by social media, it's not hard to set trends or bring back the older ones.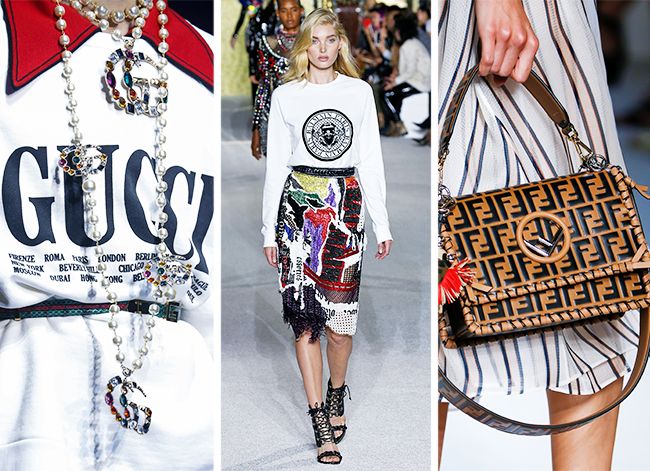 Logo Trend (Image Courtesy : Fiona Diaries)
Wearing logos on tees and even on dresses is a status symbol and a way to communicate your fashion competence.
For brands, positioning their logo prominently is the most effective way of making money and advertising themselves. It has also become a way for celebrities to increase their fan following while promoting the brand. People wear their luxury logos from head to toe as a fashion statement.
Logo trend men (Image Courtesy : Vogue Paris)
Social media aside, we spotted logo mania at the Milan Fashion Week too – and not just on clothes but also on accessories such as socks and shoes.
American TV personality, Kylie Jenner set a huge example of how wearing logos of well-known brands on your dress can get you the attention of millions. When Kylie posted a picture in a monogrammed Fendi dress on Instagram, she gathered more than a million likes.
Supermodel Gigi Hadid too has been spotted making public appearances flaunting her Fendi logo sweatshirt.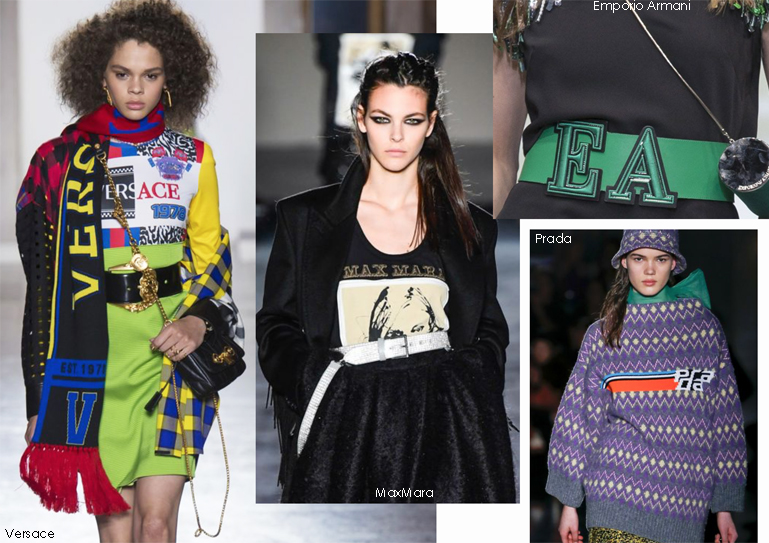 Logo Mania (Image Courtesy : Fashion Capital)
Many big brands have altered their logos to suit the flashy trend. Famous designer Valentino's new logo screams out the brand's name in block letters i.e. VLTN. The logo can be seen on handbags, jackets and even hoodies.
So why have these big, bold logos come back into trend? During the 90's it was just a symbol that you belonged to an affluent family and you could afford luxury brands. Now, logos have gone beyond the affordability factor. They are used to convey messages and talk about serious issues. For instance, Gucci sold logo T-shirts that were deliberately misspelled as 'Guccy' to address the issue of counterfeits.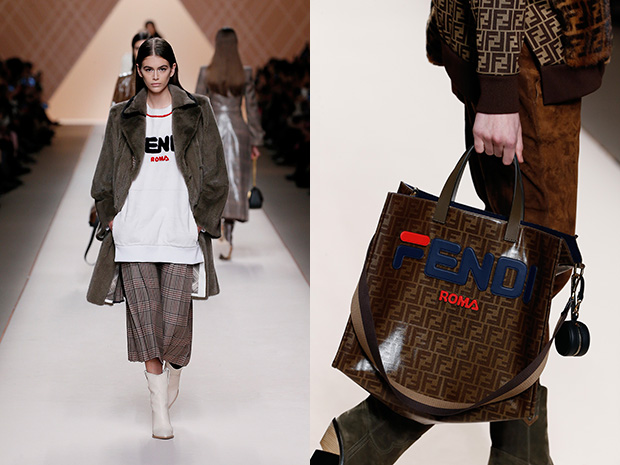 Fendi x Fila (Image Courtesy : Nitro:licious)
The second reason for big bold logos can be to denote a collaboration – as in the case of Fendi which has a soft F to depict its collaboration with sports brand Fila.
Thirdly logos have long been a status symbol and wearing the brand that you choose is a way of expressing yourself.