By Andy Barve
Military inspired clothing has proven to be more than just a fleeting trend. It has gradually matured into wardrobe-essentials, especially for the bold and revolutionary kin. Scaling into prominence during World War II times, structured coats, muted hues and doughty combat prints all penetrated the fashion scene placidly and have lingered on till date. Besides the muted colours and khaki, fashion has nuzzled up with anything that comes in camo-prints and we, including fast-fashion brands, have all rightfully testified.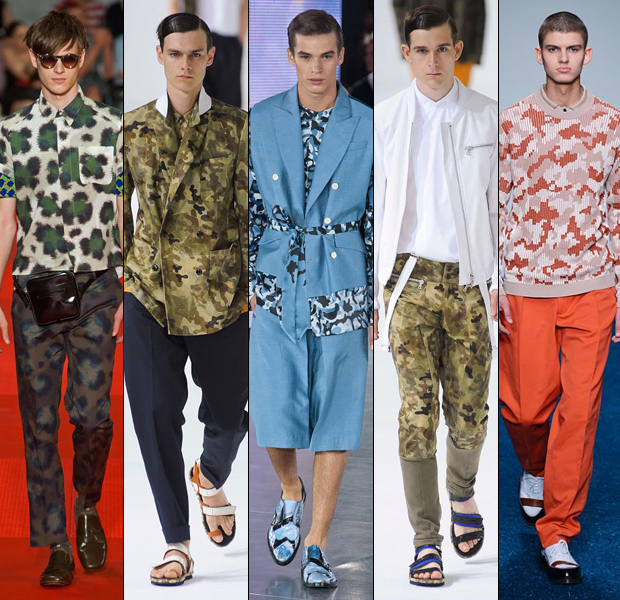 A little bit of camo history
Andy Warhol is largely attributed for launching camouflage as an everyday trend. It's colourful interpretation allowed designers to rewrite rules to the print for daily wear. Next in support was Vogue in the early '70s, calling the camo 'functional and practical and just as wearable as the blue jean'. Civilians soon got on the bandwagon wearing it as a counterculture statement to the Vietnam War, happening at that time. Gaining more mass appeal, since it's inception the camo featured regularly on international runways and has, since then, got a high level of approval as street wear.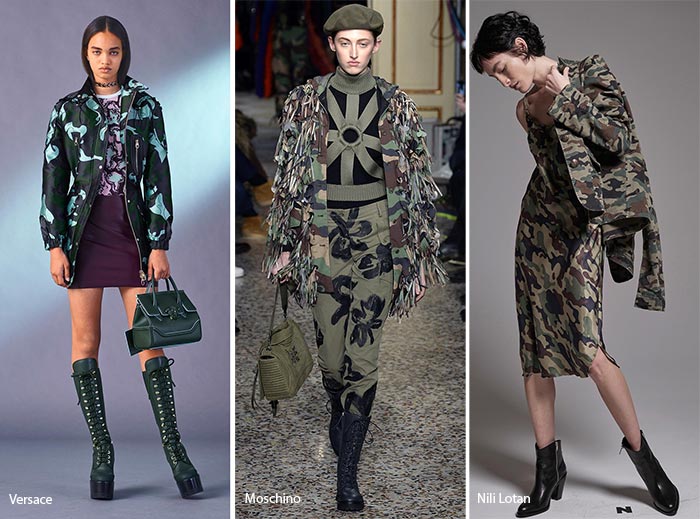 What can safely be called the world's most pervasive trend, the camo-print has been adored by rappers like Tupac, Wu-Tang Clan in the early 90s to current day rap sensations spreading the trend afar. If you were caught wearing a camo-anything in the 1990s, it was inferred that you were a hip-hop or rap fiend.
Today, the camo-aesthetic still reigns supreme in the hip-hop and streetwear cultures. Artists like K.Dot and A$AP Rocky are often caught owning the trend in camo box tees worn over a pair of oversized denims – not giving into trends dictated by fashion connoisseurs. It's become sort of counterculture symbolism fused with functional wear and very true to its own culture. Any real counterculturism has a uniform and hence one can see a special regard for the camo-print in hip-hop culture.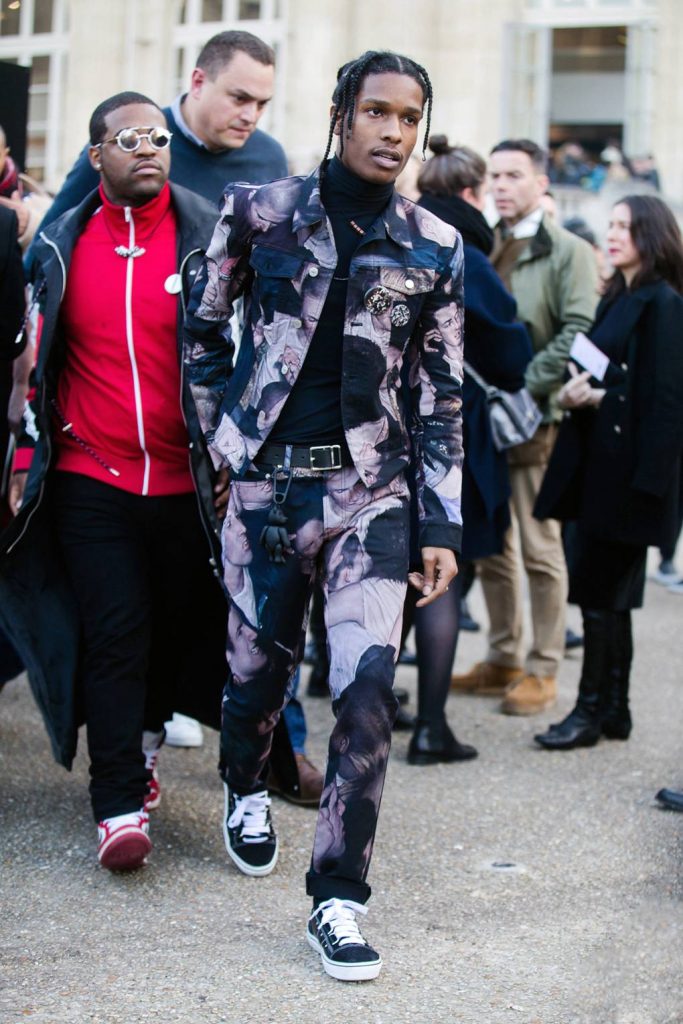 Otherwise, the trend shifts in and out of style with the passing of every year.
Here's how you carry off camo in the civilian world:
For Her: Making a huge comeback on the runway this season are cargo pants. This utilitarian staple is now served in oversized silhouettes, big pockets and muted military prints or plain khaki. Sport them with any midriff-baring top or better yet, a bralet. Cover up for the extra-brazen look with a long-trailing leather belt, strappy tie-up heels and a box clutch. Incidentally, no matter what the occasion, you're dressed to kill. 
For Him: Earn a style-badge by investing in camo-printed accessories – hi-top boots or caps with bold graphic text. Also, sometimes when the mood strikes, draw inspiration from the rap gods and invest in oversized silhouettes in the print. Throw on a pair of thin sunglasses and hi-top lace-ups or Stan Smith keds to gain street cred.
The trench is a garment that is gender unbiased. Procure a subtle camo-printed light weight trench and wear it with an all black or muted ensemble and soldier up, but just the right amount. Remember, don't wear camos from head-to-toe, unless you're training for military service!