By Ananya Jain 
Of course we love the colour pink, but a variation called Millennial Pink is the colour of now. Described as a "sort of a grapefruit shade of apricotty salmon" by The Guardian, the easiest reference to Millennial Pink is to think of director Wes Anderson's lush movie 'The Grand Budapest Hotel'. Esquire magazine struggled a bit more with a description, coming up with this: "It's a pink that encompasses barely-there dusty rose, faded peach, muted apricot, dull salmon and charged terracotta shades."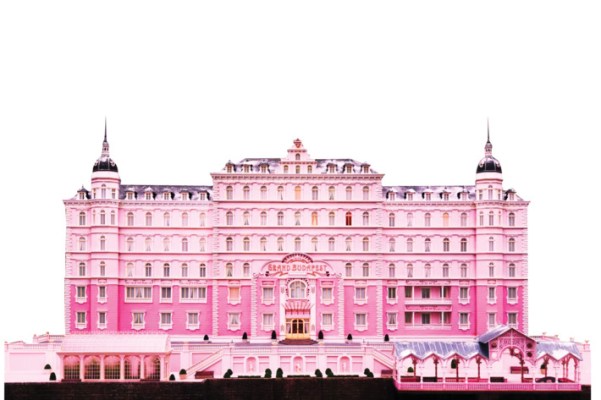 Hotel Bristol Palace in the Czech Republic, which inspired The Grand Budapest Hotel
Dominating the runway at the New York Fashion Week, this colour stole the limelight with its extravagance, highlighted by couturiers like Mansur Gavriel, Oscar De La Renta, Gucci, Balenciaga, Valentino and Emilia Wickstead. This pretty pink caused quite a stir on the 2017 catwalk to be warmly welcomed and adorned by men and women who made striking fashion statements thereafter.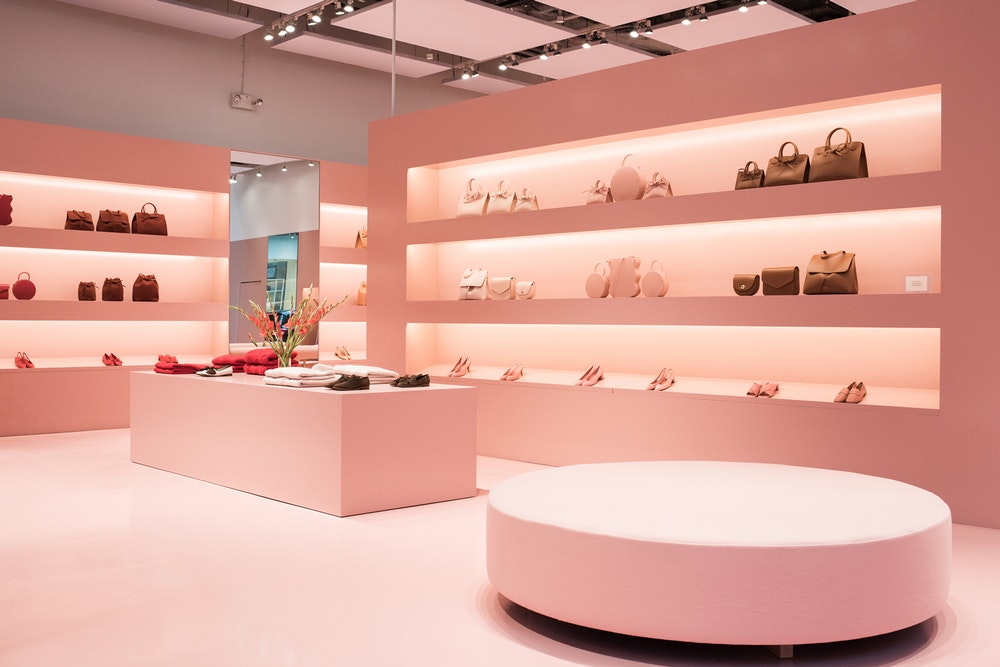 A Mansur Gavriel Holiday Pop-Up in New York, entirely in Millennial Pink.
With top street-wear trends and accessories like sunglasses and handbags incorporating this 'it' shade, the hue soon became popular amongst millennials. But the real question is: how did this pale pink catch on?
The story began when the Pantone 'colour of the year' was announced in 2016. The two shades chosen by the experts included Rose Quartz, which is a sort of light pink and Serenity, a light blue.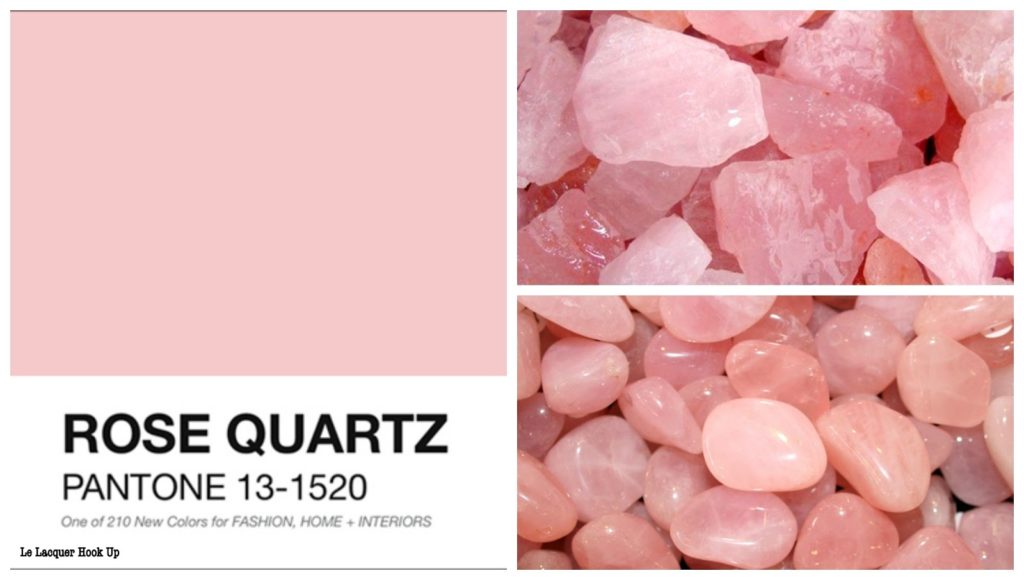 The former amongst the two became a hit and was soon seen everywhere. The staying power of this shade gave birth to another Pantone shade called Pale Dogwood, a lighter shade of Rose Quartz.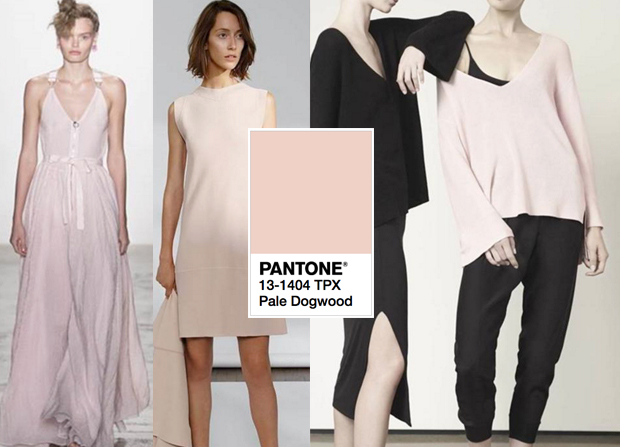 The buzz was spreading and you soon saw this pink on mobile phones, billboards, fashion, handbags and make up. Many acclaimed brands started including this colour in their product designs, on websites, advertising campaigns, magazine covers and shopping bags. Soon after various designers and brands incorporated this colour into their fashion lines, thereby making Millennial Pink a shade you could not ignore.
After making its mark in the women's market, this on-trend pink slowly seeped into the men's fashion market as well. Brands started to launch menswear in this colour and pastels for spring spoke louder than ever before.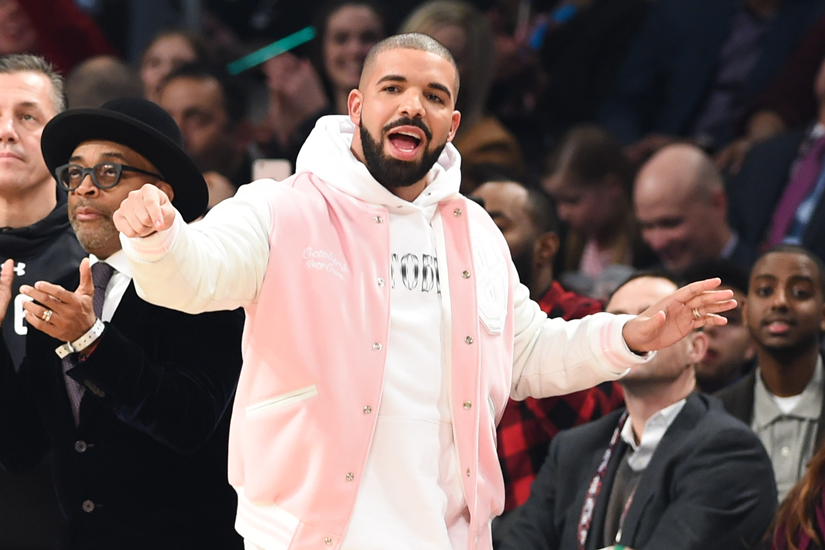 Drake seen sporting a Millennial Pink jacket at a tournament.
Referring to the millennials acceptance of this colour, Lauren Schwartzberg writes in The Cut, "This trend speaks to an era in which trans models walk the runway, gender-neutral clothing lines are the thing, and man-buns abound. It's been reported that at least 50 percent of millennials believe that gender runs on a spectrum — this pink is their genderless mascot."
In other words, this shade woke others to its gender-neutral qualities.
Also known as Tumblr pink, this colour suits all skin tones and defines a new demographic, being openly embraced by all, including pop queens like Rihanna. A postmodern dusky shade, it has been decoded beautifully by designers such as Celine, Helmut Lang, Victoria Beckham, Marc Jacobs and Anna Sui. So if you want your fashion game to be on-point, think pink.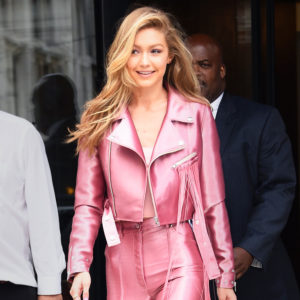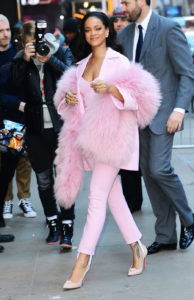 Gigi Hadid & Rihanna rock Millennial Pink ensembles from head-to-toe.                   
Image credits:
1 – Digiday

2 – Hypebae

3 – Le Lacquer Hook Up

4 – My Funtastic Life

5 – Elle Canada

6 – The Zoe Report

7 – Billboard

Main Image – South China Morning Post