By Devika Kodasi
The world has its eyes on Russia, who is playing host to one of the most awaited event, the 2018 FIFA World Cup. The event that is being held from 14th June to 15th July this year and has more than two million people be a part of it. The spectacular gaming event is being held in 12 stadiums across 11 cities in the European half of Russia. The eleven host cities, namely Moscow, Sochi, Kazan, Rostov-on-Don, Saint Petersburg, Ekaterinburg, Volgograd, Nizhny Novgorod, Kaliningrad, Saransk and Samara are culturally as vast and promise to keep you entertained and busy while you are not watching a match.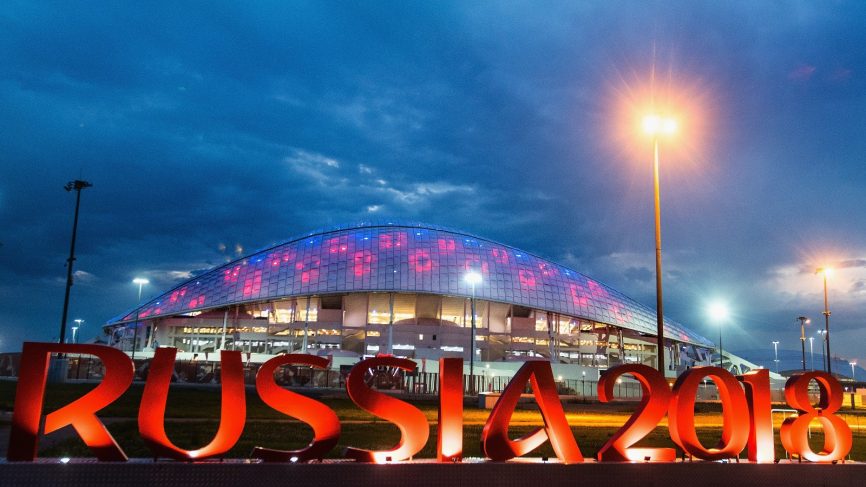 Russia FIFA 2018 ( Image Courtesy : Conde Nast Traveler India)
Luckily for match ticket holders, they can sign up for a Fan ID which would then allow them free train travel between host cities and local public transportation. The Fan ID will also allow owners to visa-free travel into Russia for the duration of the World Cup. Now that is invitation enough to explore the beautiful land of culture, food and of course Vodka. Make sure you don't miss out on these destinations in your itinerary.
Kick the festivities off in Moscow
Moscow will be in the center of all festivities during the world cup, hosting 12 matches held in two stadiums, including the opening match and the all-important final match.
The must see tourist landmarks such as the St Basil's Cathedral, Red Square, and Lenin's Tomb will be thronged with visitors.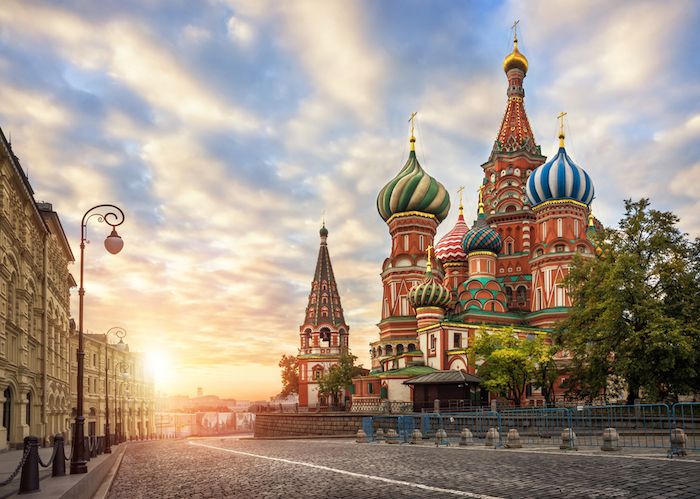 St Basil Cathedral (Image Courtesy :Pinterest) 
The melting pot- Kazan
Popularly known as Russia's third capital after Saint Petersburg and Moscow, Kazan is an amalgamation of Slavic and Tatar culture and curiously enough, the name itself means 'The Melting Pot'. This city is one of the largest bilingual cities and is home to beautiful architecture. Visit the Kremlin; a UNESCO World Heritage Site constructed by Ivan the Terrible after he conquered the city in the 1500s.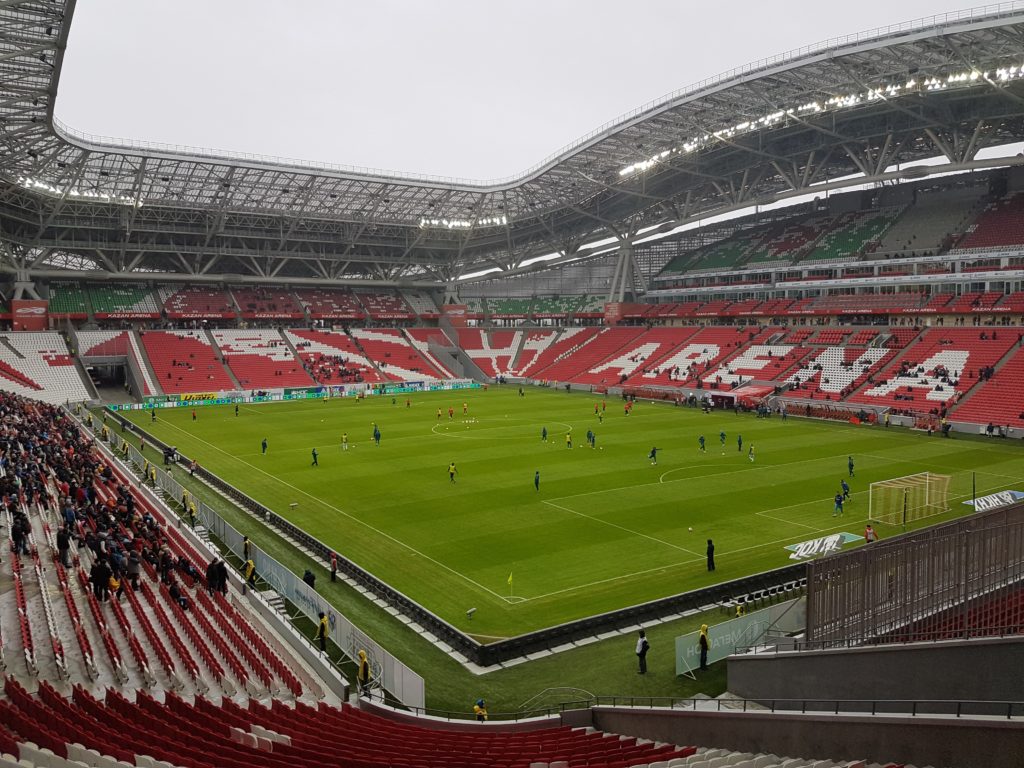 Football Stadium Kazan (Image Courtesy : Russian Football News)
Saint Petersburg's White Night event
Russia's second largest city, Saint Petersburg was founded in 1703 by Peter the Great, and is bursting with art, history, canals, and culture. Saint Petersburg experiences some weeks during the summer where in the sun never completely sets. This event is celebrated with a world-famous arts and culture festival called White Night and this year's White Night coincides with the World Cup! A boat cruise is the best way to experience the White Nights in St. Petersburg. During the World Cup, it will play host to seven matches, including a quarterfinal.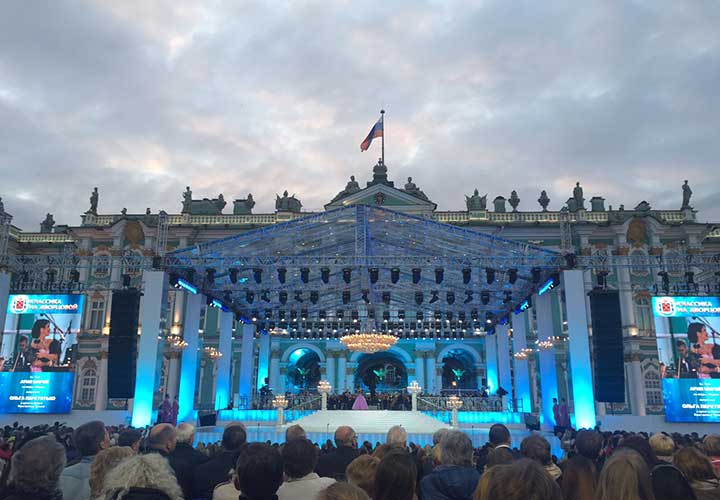 White Nights Festival (Image Courtesy :Prolyte Group)
Drink like the locals
Reserve a table at the most popular restaurant Ryumochnaya that has an old Russian feel with over a 100 types of Vodka and culinary delights that you wont be able to find at many places. The cuisine is related to the period before the revolution in November 1917. Learn the proper etiquette of Vodka drinking and relish some age-old recipes in this quaint joint.
Every host city will be celebrating with a FIFA Fan Fest area with a massive screen showing all matches live and free. Enjoy live music, performances from various local and international performers and celebrate the spirit of this spectacular sport with fellow football lovers.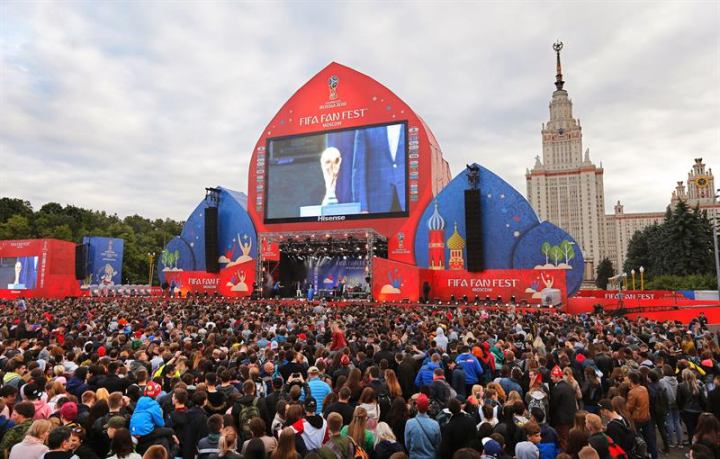 FIFA Fan fest 2018 (Image Courtesy : News 4 Europe)