THE COLLECTIVE COVER STORY
The Collective Cover Story: This initiative, on a monthly basis, honours one of India's leading entrepreneurs, industry contributors, upcoming actors, athletes, or other prominent personalities who are at the forefront of their respective industries and who have contributed to the growth of their industry and society. It aims to bring together leaders from different walks of life to celebrate them, their journey, and their sense of style.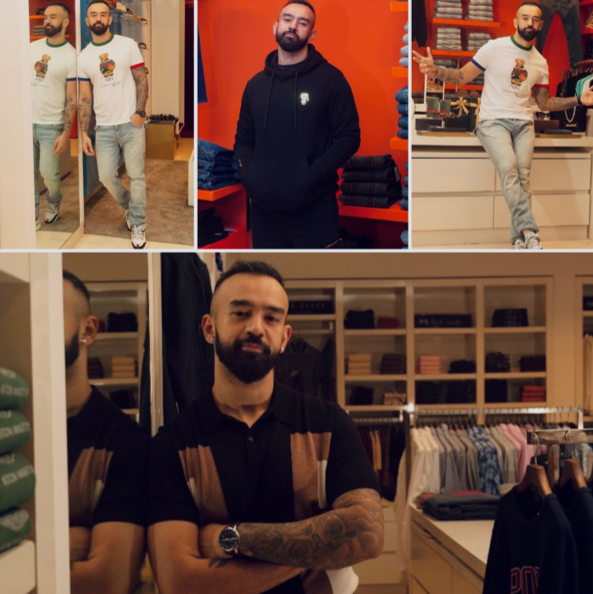 Self-motivated, compassionate, solution-oriented and a natural-born champion with leadership qualities, meet Dhruv Barman, a professional athlete and basketball player who is here to share his journey with The Collective. As someone who was never academically inclined, it is safe to agree with his coach who knew that Dhruv was meant for basketball the second he first held a ball. Today, after life-changing experiences, including a grave injury forcing months of bed rest, Dhruv firmly believes that the only gap between a person and their dreams lies within their mindset.
A lesson that has stayed with Dhruv throughout his decades of experience is to not play any game based on other people's expectations, but for one's own self. Carrying the same sentiment into his fashion sense, Dhruv firmly believes that it's pointless to try to fit in when you were meant to stand out and that is what his personal style reflects; comfortable, expressive & chill.
WHEN IN DOUBT, RALPH IT OUT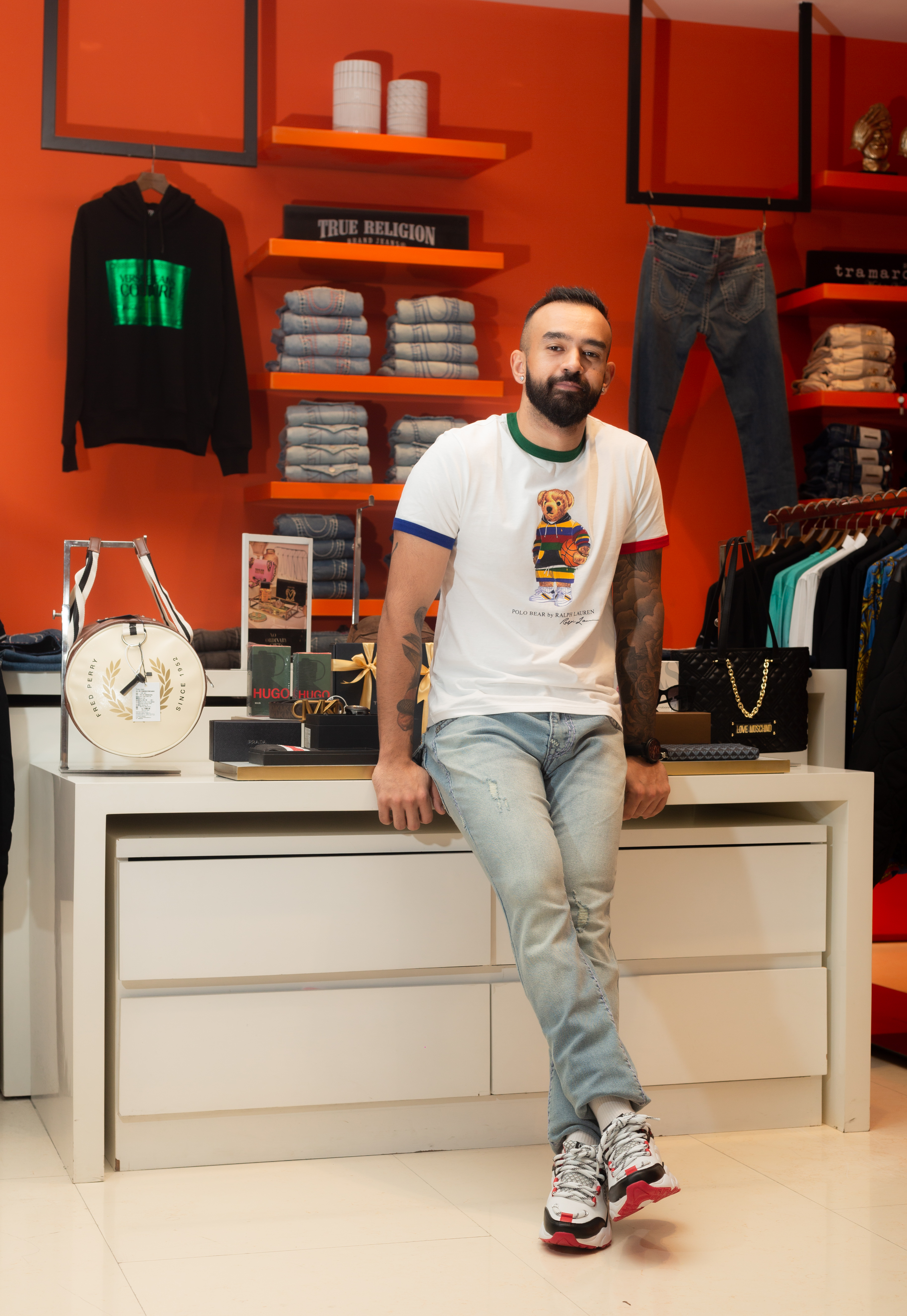 Starting with the staples, one can never go wrong with a classic white-tee, a pair of blue denims with some hip shoes to call it a day. Unlike most people's go-to power outfits, Dhruv feels most confident in an oversized t-shirt and a cool pair of sneakers. Adding that quirk quotient to the look with a goofy print and the right mix of colours, this look is what Dhruv strives for on days when he is living by his mantra "Play hard, party harder."
While discussing his wardrobe essentials, Dhruv believes one must have a good pair of blue denim jeans, a white t-shirt and a neutral pair of sport-style sneakers; and this look from Ralph Lauren is precisely what roars and amplifies his personal style.
HOOD IT LIKE IT'S HOT
Expressing via fashion and channelling his career line into every aspect of his life, Dhruv's looks are heavily inspired by international basketball players. Although he isn't big on keeping an eye out for the latest fashion trends, Dhruv believes it's important to always dress up for the occasion. What better way to stay prepared than by dressing up in a sporty-chic attire?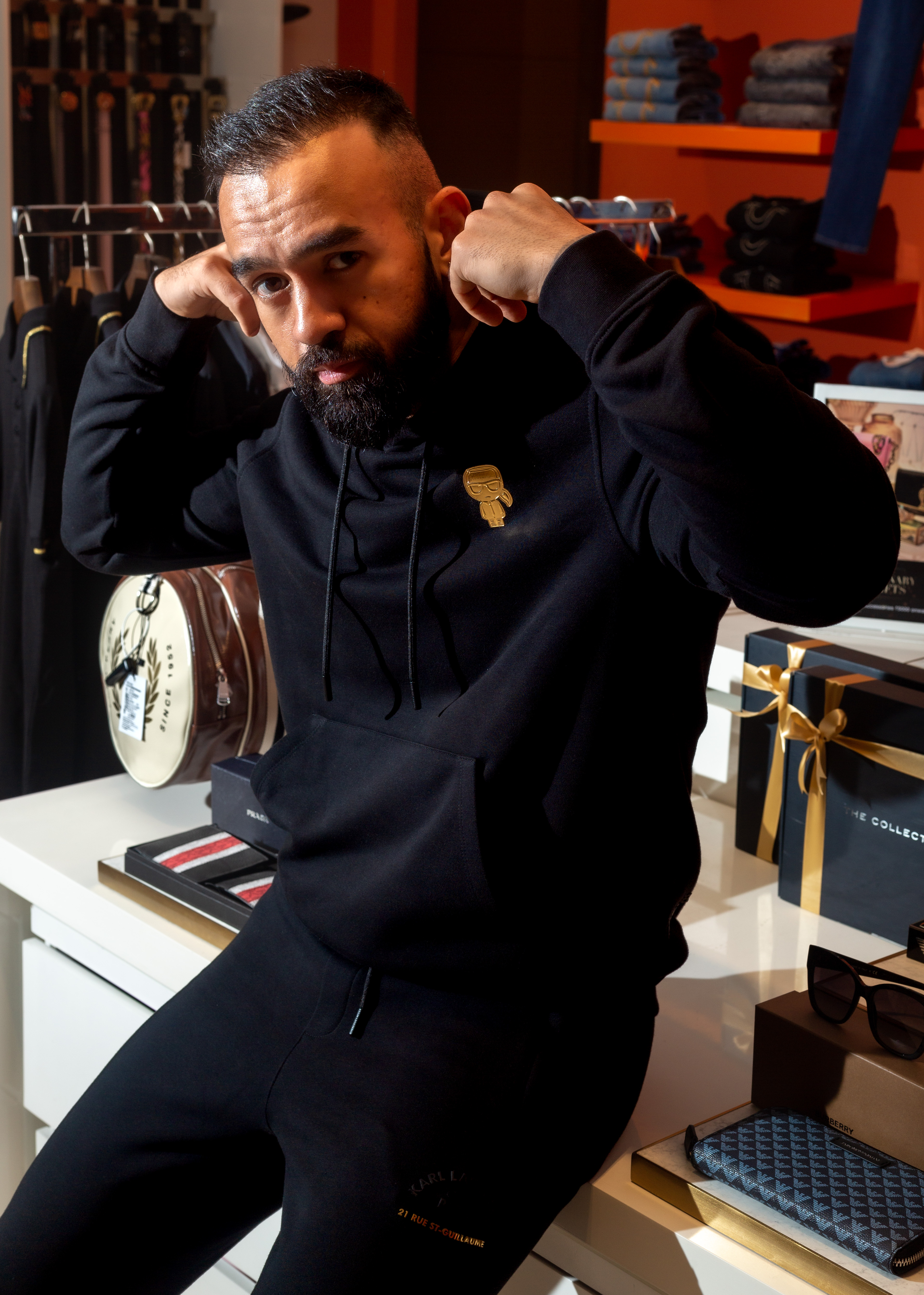 When Dhruv is on the court, the overt surroundings don't concern him. What matters to him is that he is doing his best, giving his best and feeling his best. For the perfect, comfortable and laid back look, this co-ord set by Karl Lagerfeld is the ideal choice, be it for a lowkey outing, a quick game or some leisure time.
BEIGE, NOT BORING
Dhruv believes that with great power comes great responsibility. It's important to dress for the occasion and environment to set a good example while looking presentable. On days when Dhruv is not busy practising, coaching young kids or shooting for his upcoming Netflix series; Dhruv loves to spend time outdoors relaxing and spending time reconnecting with his friends.
Dhruv puts his fashion foot forward in an incredibly chic, neutral yet comfortable polo shirt and black slacks. His look is dapper without compromising on movement or comfort.