By Ashita Bhandari
For nature lovers and seekers of calm, paradise is not just earthbound or terrestrial. There is a whole world of exquisite beings, flora, fauna and undiscovered sea life within the aquatic surface of this planet we call home.We are not unaware of the beauty and mysteries that lay underneath the unmitigated blanket of water, but knowing it first hand is an unparalleled experience and the best way to get to get closer to it is perhaps by indulging in scuba diving.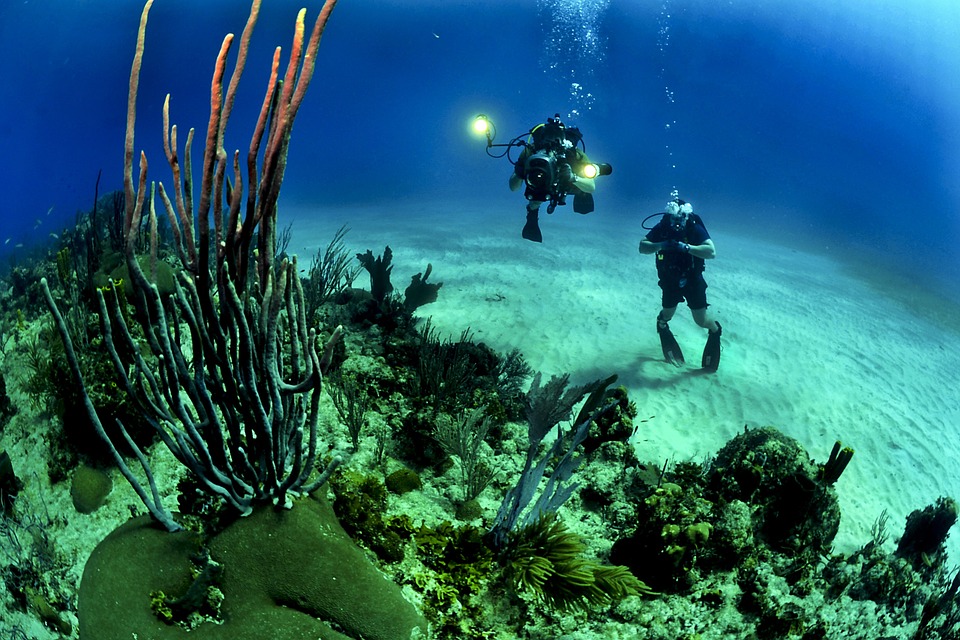 Everything underwater moves like it is in slow motion. Contrary to a normal day in our hectic lives, the slow pace calms your senses, momentarily leaving you aghast until you recover from the beauty, trying to get used to it.
The minutiae of everyday life that you fail to notice, the vivid blue of the ocean, gentle movement of the plants sometimes tickling you as you pass by, the unusual rendezvous with schools of fishes, the erratic beauty of the minerals and corals on the sea bed and the dark rocky caves together shape an unforgettable experience.
India being surrounded by water on three sides has some of the most enthralling places to scuba dive. Here's a guide to whet your appetite:
Corruption Rock, South Andaman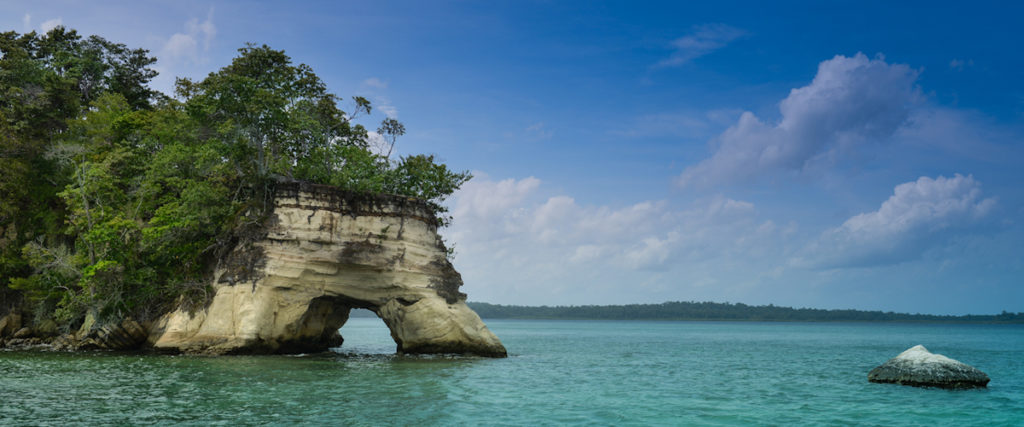 Corruption rock (Image courtesy: Andaman beach holidays)
More suited to experienced divers due to its currents, this site has a view of shipwrecks for you to explore. The main highlight is a 30-metre deep rock peeping out above the waterline. The rock has beautiful corals, crustaceans and wild overgrowth making it worth a travel expedition.
Grand Island, Goa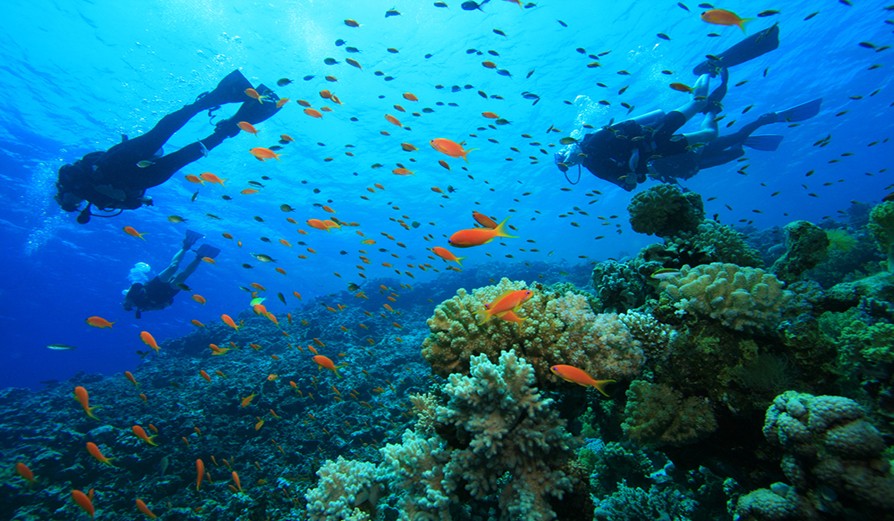 Scuba diving tour to Goa (Image courtesy: Advertures365)
The place has multiple shipwrecks and is home to numerous colourful fish, oysters, clams, multi-hued coral and a sandy seabed interposed with textured rocks. Traverse through history, wildlife and adventure at Grand Island.
Kadmat Islands, Lakshadweep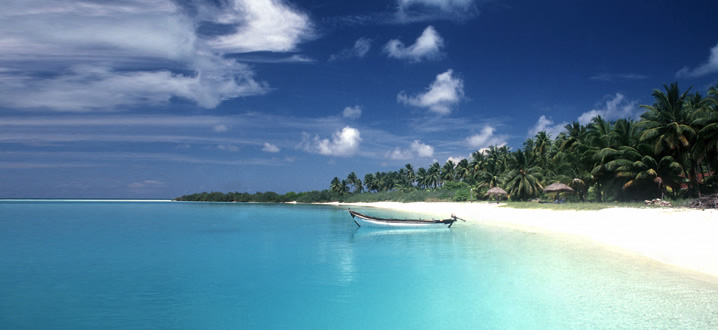 Lakshadweep (Image courtesy: Just travel)
Otherwise known as Cardamom Islands, they are home to exotic water species such as the marine turtles, corals, turquoise waters and soft white sands. The skirting creeks add to the celestial feel.
Shy Shark Reef, Pondicherry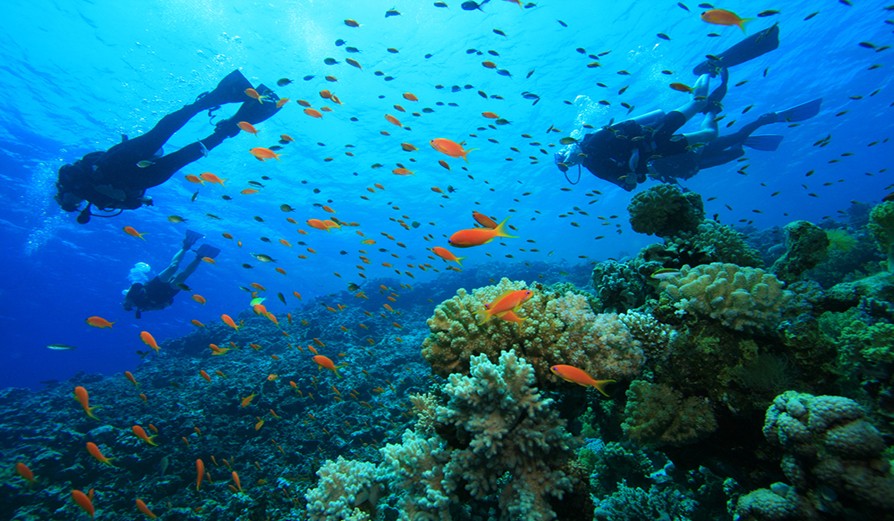 Scuba diving in India for adventure (Image courtesy: Wandertrails)
Beautiful dolphins, lion fish, giant jellyfish, torpedoes, gorgonians, sea plants quivering on the seabed and not to forget the rare but noteworthy presence of sharks, this area along the Bay of Bengal holds many secrets for divers to uncover.
Kovalam, Kerala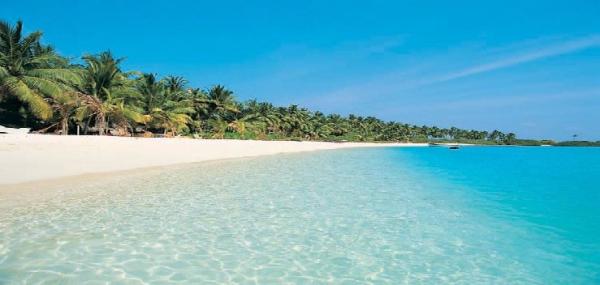 Kovalam beach (Image courtesy: Pinterest)
An extremely relaxed version of scuba diving, bond scooters introduce you to the world of scuba diving without much ado! An oxygen cylinder is attached to this scooter to help you breath. Explore the deep waters of Kerala and observe schools of silver moony, anchovy and sergeants as they swim past you. A breathtaking experience indeed.