By Nikita Sachdev
When the models at the Dior Fall 2018 show walked down the runway with saddle bags it instantly reminded me of Paris Hilton's iconic saddle bag from Dior in the 90s and Carrie Bradshaw carrying it the hit sitcom 'Sex and the City'. 
This year a quirkier and revamped version of the bag has been bought out by Dior's creative director, Maria Grazia Chiuri. The bags were given a millennial spin by adding the signature Dior logo print, denim, patchwork and beads inspired by the 70s. Every bag was given a gold 'D' charm which hung off it. The label keeps adding a twist to the classic cross-body saddle by experimenting with fabrics and embellishments.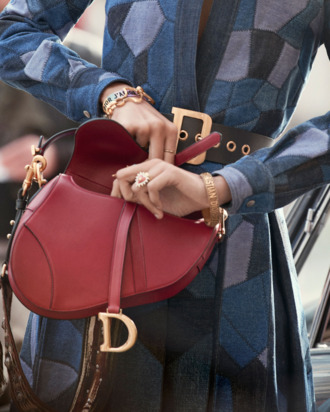 Saddle bag Dior (Image Courtesy : The Cut)
First designed by John Galliano for Spring/Summer 2000, at the house of Christian Dior the bag is a perfect fit for it's name and shape — a saddle. It's available in various varieties such as embroidery, canvas prints, calfskin leather, denim etc. 
For bringing the trend back into the minds of the people, Chiuri used the power of social media. She hired 100 influencers which included famous bloggers like Susie Lau, Camille Charrière and Chiara Ferragni, to post pictures of the saddle bag on the day of the global launch. Celebrities including Kourtney Kardashian, Kendall Jenner, Bella Hadid and Beyonce have been seen sporting the trend. Fashion models and Instagram bloggers are making a fashion statement by flaunting the vintage style bag on social media.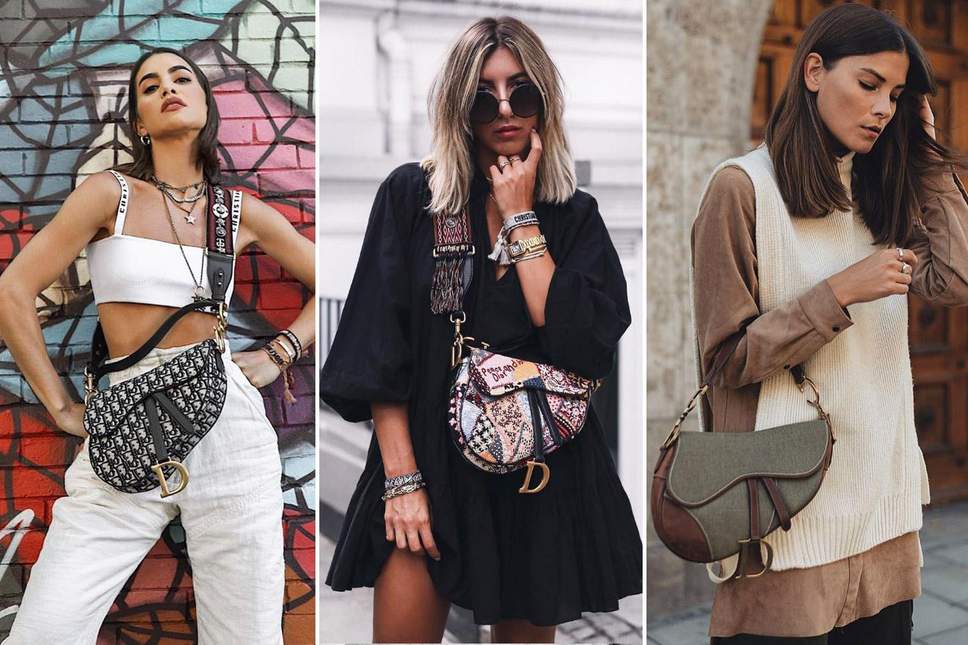 Saddle bag (Image Courtesy : Evening Standard )
From streets to ramp and parties there is a saddle bag designed to suit every occasion. Though Dior seems to own the look, there are other brands who are doing their own version of the bag. Michael Kors made one with a shiny leather look, Chloè decided to do a mini version by designing it in a smaller size while Jane Fonda stuck to a very young and fresh version of the bag with fringes and embellishments.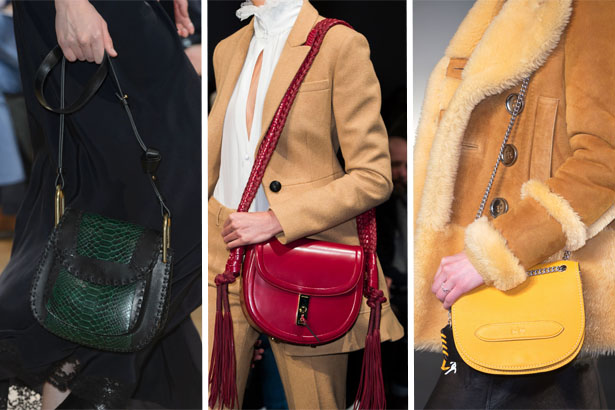 Saddle bags (Image Courtesy : The Fashion Spot.Com)
So what are you waiting for? Ditch your tote bag, give your clutch bags a break and instead go easy and breezy with the bean shaped saddle bag. Not only does it look stylish, but it's also absolutely a must for vacations. It comes with a long strap and is big enough to fit in all your essentials. You could wear it cross-body and free your hands while you party and sip wine. The style and shape are comfortable and adding it to any outfit can make it go from drab to fab in minutes.