By Arjan Bharadwaj
If you know your tails from your tux, then you know that the first name in bespoke menswear is still London's famed Savile Row. Tip your bowler hat to the fine tailors that maintain an age-old tradition of sartorial elegance – dating back to the late 18th century.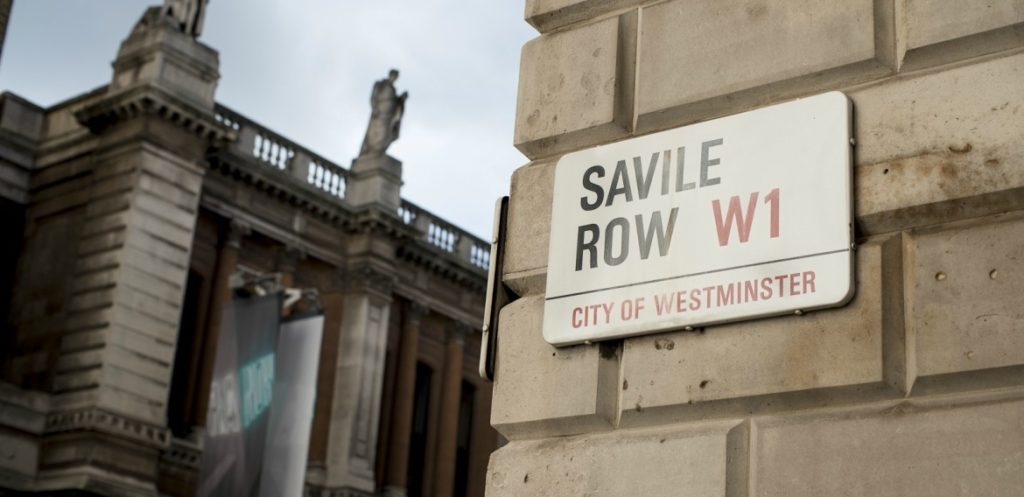 Image Courtesy : The Idle Man
The tailoring houses and ready to wear stores that line Savile Row in Mayfair, central London, were the traditional creators of suits, tails, tuxedos and jackets for the Royal family. Prior to becoming tailors for civilians, a number of the stores were tailors to the army. It was much later that they converted to "bespoke", a term that is believed to have originated in Savile Row and refers to "a suit cut and made by hand". The street itself was named after Lady Dorothy Savile, wife of the 3rd Duke of Burlington.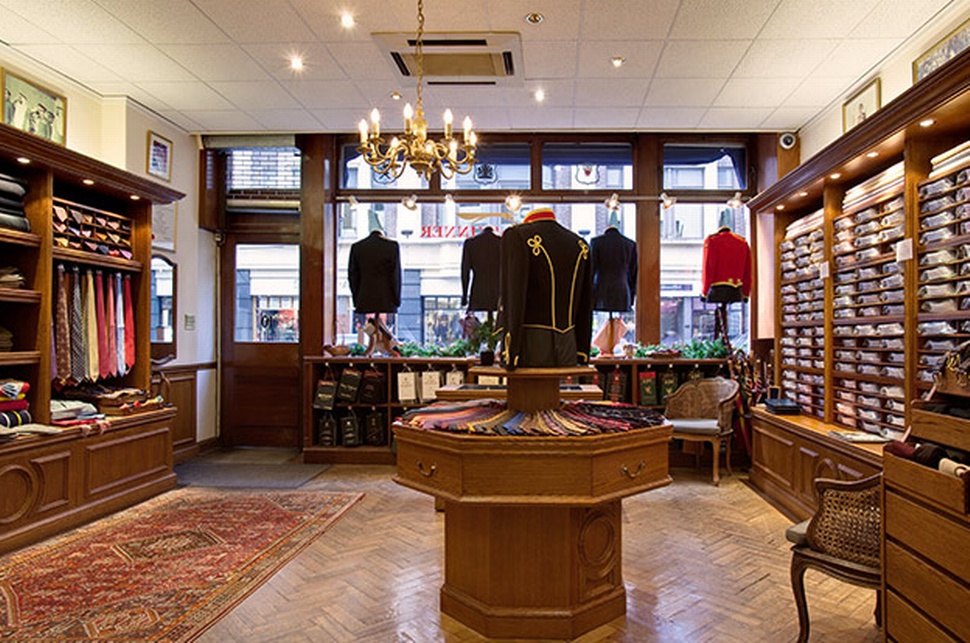 Image Courtesy : Global Blue
Crafting a bespoke suit is tantamount to creating something unique and special, a process that can require multiple fittings and consultations, which could cover a three-month period. During this time the customer is consulted on every element from cut to fabric, colours and patterns. The result is an impeccably crafted made-to-measure suit unique to the customer. A woollen suit from a tailoring enterprise like Henry Poole & Co., which was established in 1806 and boasts clients such as Napoleon III, Winston Churchill, the Royal family and model David Gandy, could set you back a princely GBP 4000.00.
Other reputed stores along Savile Row include Huntsman & Sons, which counts Gregory Peck among its star clients and has been in operation since 1849. Tom Ford and Calvin Klein prefer less stiff styling offered by Anderson & Sheppard, whereas if you want to ape the suit worn by The Beatles on the cover of the Abbey Road album, go further along the street to Nutter's.
Other reputed fixtures on this street in the heart of the British capital include Gieves & Hawkes (favoured by Charlie Chaplin), Kilgour and Cad & the Dandy.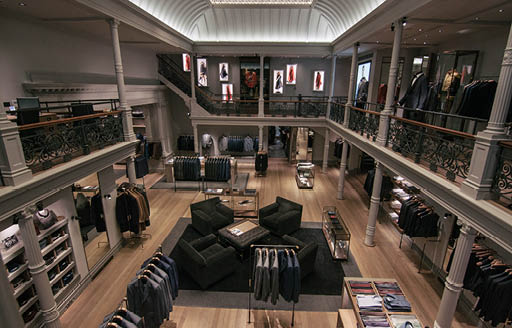 Gieves & Hawkes – Image Courtesy : Isgplc
Over the years, the number of resident tailors has dwindled, with the proliferation of ready-to-wear and designer suit-makers, but also owing to the changing commercial landscape of the area and rising rents around Savile Row and the erstwhile Burlington estate.
Some tailors, such as Ozwald Boateng and Timothy Everest, broke away from the convention of Savile Row. Their diversification has taken the shape of bespoke casual wear and modernising the classic British suit in terms of the use of fabrics, patterns, cuts and colours, keeping 21st century trends and preferences in mind.
So, if fine craftsmanship, a faultless fit, unlimited choice and a love for legacy appeal to you, then bespoke is the first word and Savile Row the last word in stylish men's bespoke wear.