By Devika Kodasi
A woman can never have enough of bags or shoes. And just like shoes, bags can easily make or break an outfit. The right kind of bag paired with your outfit can amp up the glamour quotient. A simple bright cross-body, even when teemed with a plain white tee and distressed denims, can be a statement. There will always be classics and bags on trend that one just needs to have. Even though materials and designs may change every season, or according to trend forecasts, there are some styles without which every wardrobe appears incomplete.
An Office Bag
A roomy bag with a top handle, like the Michael Kors- Black All In One Bag, is great to carry everyday essentials. It is a work place essential for the power woman on the move. Chose a neutral safe colour — such as black or a nude –that can be paired with all formal wear. A removable shoulder strap is a bonus to look out for to be able to keep your hands free when on the go.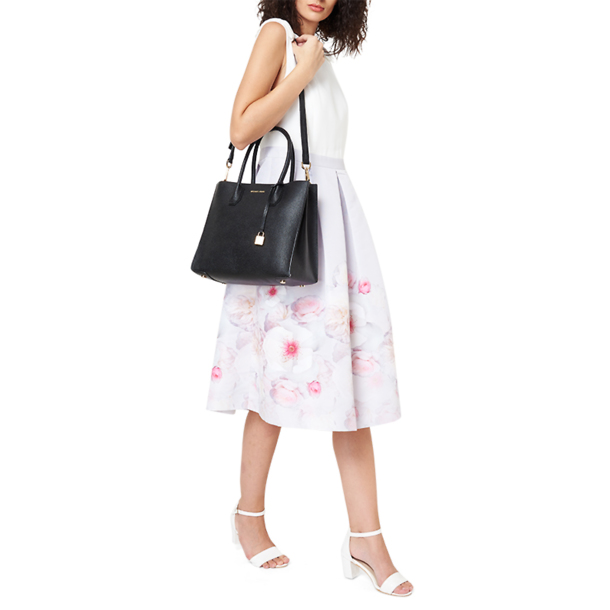 The Trusty Tote
A favourite of women across the globe, a tote is definitely an must-have addition to a woman's wardrobe. A vibrant Love Moschino – Royal Blue Woven Hearts Tote Bag is ideal for a casual day out. It can easily hold multiple items and still have room in spare for more. Perfect for a shopping trip or even a brunch date, in totes we trust.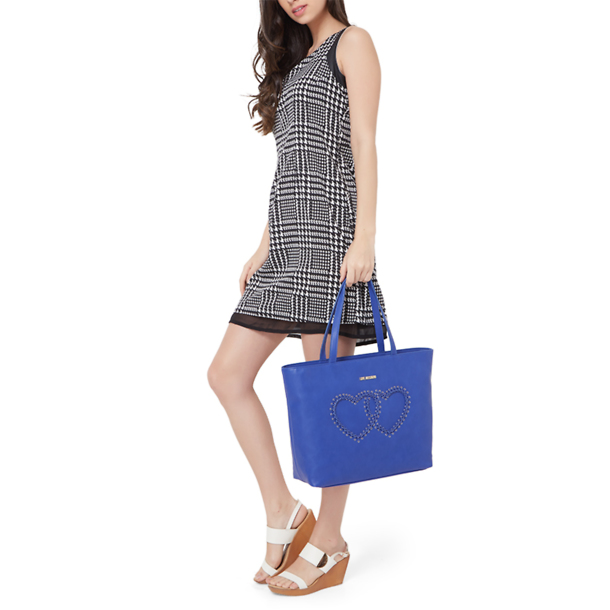 The Back Pack
A backpack is important when planning a weekend getaway. It can transition from an overnight bag to a beach bag plus help keep your hands free while you look up that map. A Black Croc Texture Backpack from Ted Baker can be your mate on a weekend out or a walk though the city. Carry everything from a scarf, your camera, book and even maybe snacks, plus a small vanity pouch for quick touch ups on the way. And that map, of course.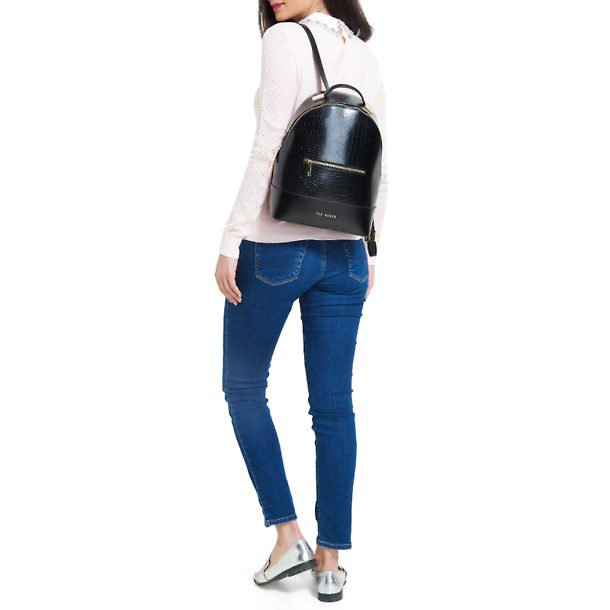 The Evening Bag
Every bag collection needs a statement clutch or a sling bag to accessorise eveningwear. Look for bejeweled, metallic or something embellished like the Ted Baker Black Bow Clasp Clutch. If you are in doubt whether heavy embellishments are your style, opt for a classic style like the Love Moschino Black Quilted Gold Chain Sling that is elegant and functional. Make sure your clutch or bag is big enough to fit your wallet, keys and your mobile phone.
A Wallet
Now we may change our bags according to need or occasion, but one item remains the same – a sturdy wallet to carry cash, cards and some coins. A popular choice is the Michael Kors Tan Flat Phone wallet that has ample space for cash along with your phone. If you prefer a simple yet durable wallet, then opt for the Armani Jeans Black Continental Contrast Wallet.
A Fun Cross-body
When you are out for a quick coffee with your friends, or a casual walk in the evening, a bright cross-body can add an element of fun to your outfit. Choose vibrant colours like the DKNY red cross-body or the Marc Jacobs Pink cross-body.
With one – or all – of these picks in your wardrobe, you are covered for all occasions from work to a glamorous evening out.