By Nikita Sachdev
Summers are in full swing, which means your summer cooler drinks and smoothie bowls must be on top of your meal list. Break out those citrus fruits and berries and bask under the summer sun as you sip your drink and enjoy your smoothie. Smoothie bowls are not only healthy but super delicious too. They make for a filling breakfast or lunch. You don't have to starve even if you're on a diet. The best part is they're quick to make and packed with nutrients to keep your energy high all day. They're texture is similar to that of a smoothie but they have super healthy and nutritious toppings such as  granola, flaxseed, chia seeds, pumpkin seeds, grated coconut and even dark chocolate to satisfy your sweet tooth. If you're a fan of veggies and love your greens then you could opt for a green smoothie bowl with veggies like spinach and kale leaves. Here are few smoothie bowls you could make and their benefits: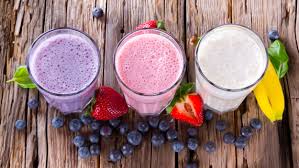 Image Courtesy : Today.com
Super-Green Smoothie Bowl: Green smoothie bowls can be made using ingredients such as spinach, kale, kiwi, fresh ginger. You could add some seeds and bananas for a great texture. Green smoothie bowls can help you in losing weight without giving up on the taste. You don't have to eat bland, tasteless food to lose weight. It increases energy, boosts immunity and strengthens your immune system. Not just weight loss it keeps you looking young as it's great source of antioxidants. If you have cholesterol issues it helps lowering your cholesterol too.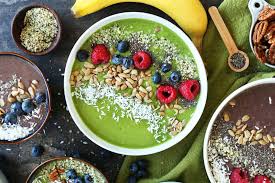 Image Courtesy : Vero Amore
Almond Butter and Raspberry Smoothie Bowl: Who says you can't have dessert for breakfast when you're on a diet? If you crave sweets all the time, this smoothie bowl is perfect for you. Almond butter is great for your heart as it contains a generous amount of magnesium which helps in promoting good blood pressure and heart health. You can whip you this bowl using ingredients such as raspberries, soy milk, ice, almond butter, and honey.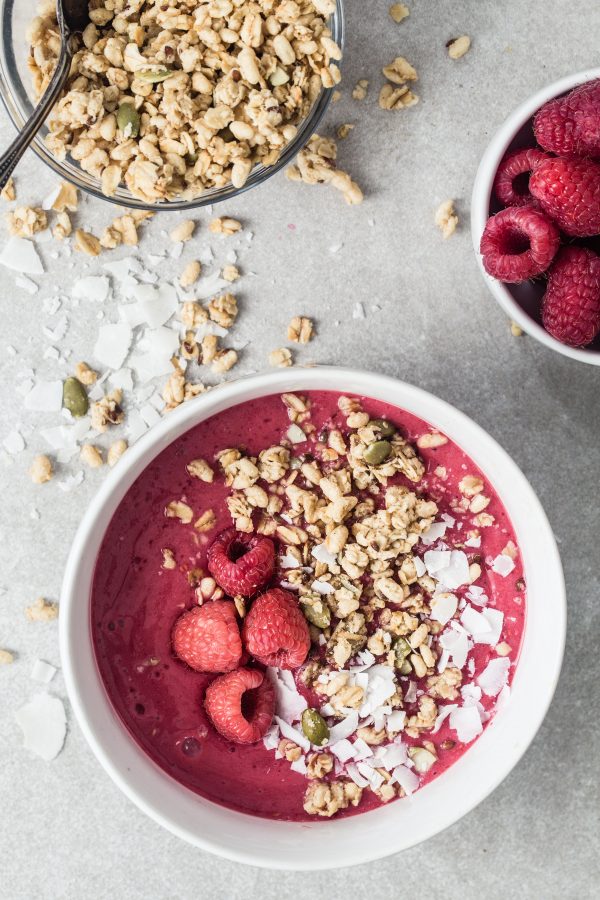 Image Courtesy : Eat Good 4 Life
Dark chocolate and Banana Smoothie Bowl: This is a scrumptious bowl packed with anti-ageing and skin friendly ingredients. Dark chocolate can slow ageing, improve blood flow and protect your skin from sun damage. It also helps in improving function in the area of the brain responsible of age-related memory loss. It prevents heart disease and lowers blood pressure and most of all it's the best way to savour those chocolate cravings without breaking your diet. You can use ingredients like almond milk, banana, cocoa powder and top it up with some banana, cocoa nibs and peanuts.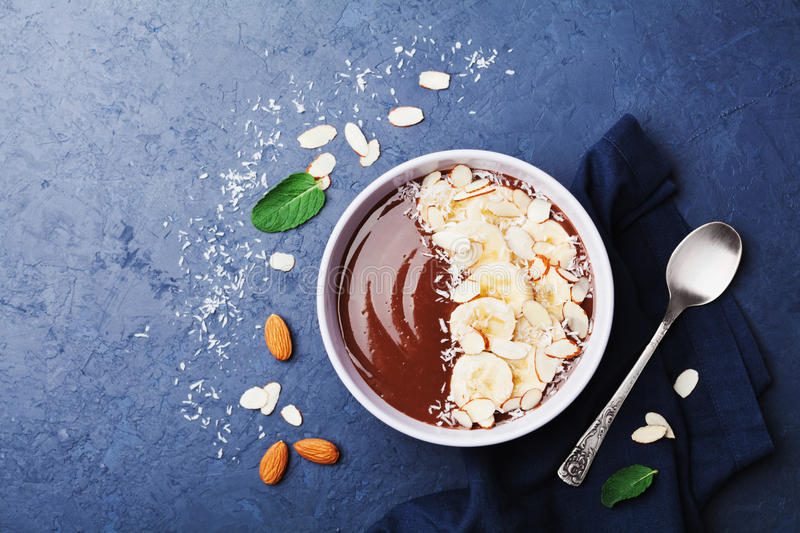 Image Courtesy : Dreams Time
Mango Smoothie Bowl: Mangoes are everyone's summer favourite fruit. Summers can never be complete without them. There have been myths that mangoes make you fat, but the truth is they don't and they have some amazing benefits too. If your skin tends to break out during summers then mango is your bff! Well, mangoes help clear skin. They improve your vision and most of all they prevent cancer. You could make your mango smoothie bowl using blueberries, coconut flakes and granola topping.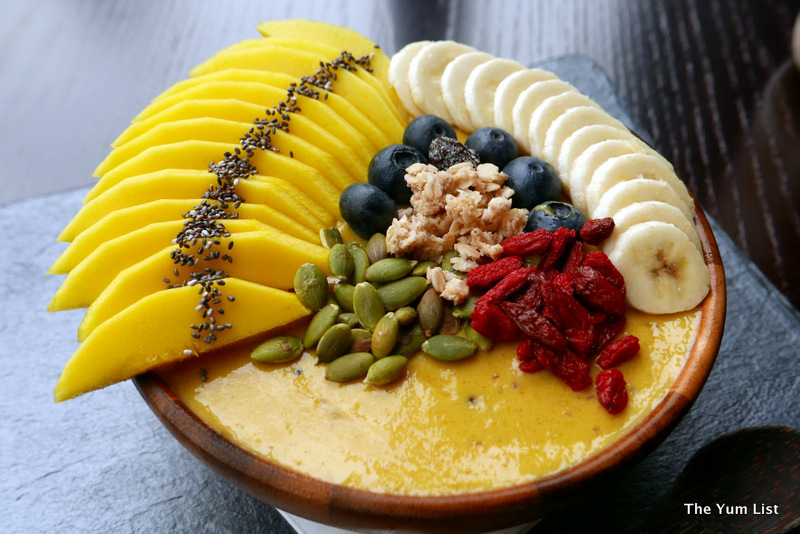 Image Courtesy : The Yum List
While you gorge on your smoothies we have some low cal summers drinks to quench your thirst too. They'll make you forget the fatty and sugary drinks:
Coconut water:This one is cheap and easily available, it's a refreshing alternative during summers. It replenishes electrolytes after an intense workout session or a hot summer day. It has more potassium and is very low on calories which makes it much better than any sports. It also gives you glowing skin and hydrates your body. Coconut water is also a superb cure for a hangover. It hydrates and replenishes the essential lost due to the due to consuming alcohol.
Homemade iced tea: Wouldn't it br great if I told you, you could consume your favourite ice tea minus the sugar and calories. Homemade iced teas are not fermented and are high in nutrition too. You can flavour your iced tea with raw honey, lemon and fresh herbs. It's makes for the perfect substitute for store bought sugary drinks which also contain artificial substances. Add lemon to your iced tea and enjoy the amazing benefits of Vitamin C.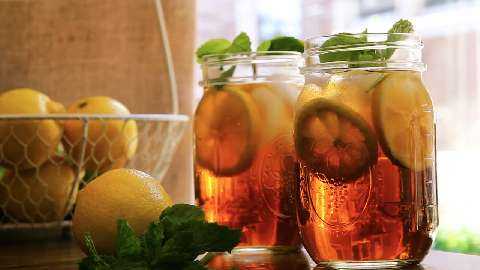 Image Courtesy : All Recipes 
Buttermilk: Cool off during the summers with a refreshing glass of buttermilk. If you've had a platter full butter or oily food, buttermilk also helps wash down the oil. It's rich in vitamins and gives you a dose of calcium without fats. An effective cure for dehydration it helps you replenish fluids during summer. All these qualities make it buttermilk it mandatory to include buttermilk into one's daily diet. Except for the taste and benefits you'd be surprised it can actually make you lose weight.
Strawberry Lemonade: Strawberries are packed with vitamins, fibre, and have anti ageing properties. They are absolutely zero in fat and free of cholesterol. If you're planning to have a day at the beach then nothing is better than strawberry lemonade. It's not over sweet or loaded with sugar like the lemonade that you buy from store. It also makes for a great party drink.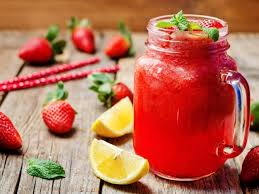 Image Courtesy : CD Kitchen