By Arjan Bhardwaj
As the temperature rises and humidity shoots up in India, a constant thirst replaces an appetite for food. While there's nothing like water to keep you hydrated, sometimes, one needs a little bit more flavour, variety and excitement.
Fortunately, a tropical country like India has a plethora of traditional drinks that can be refreshing substitutes. The most obvious is nimbu paani/soda (fresh lime with soda or water), with sugar and salt to replenish reserves of lost saline. You can add some mint to enhance the flavours. Jaljeera is another drink filled with healthy spices and condiments such as ginger, black pepper and cumin.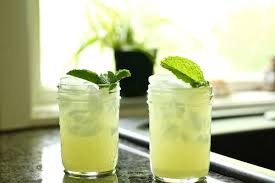 Refreshing Summer Mocktails (Image Courtesy :Bessi Bakes)
Summer season is also mango season and there is no better drink than aam panna—a grilled green mango with sugar, spice and rock salt.
If you live in the north of India, a satiating choice is the Punjabi lassi, topped with dollops of cream. If it's the sultrier south, water down the yogurt to buttermilk with spices, ginger, asafetida and green chillies. Fortunately, every town in India will have the next-door sellers of sugarcane juice and coconut water.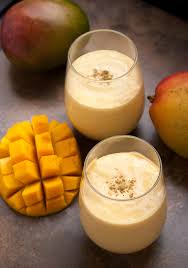 Mango Lassi (Image courtesy :Pineapple and coconut)
When it comes to hosting a party having guests over, remember that while alcohol is naturally dehydrating it does not have to be shunned in the summer months—just alternate every glass of alcohol with a glass of water. It might be better to stay away from drinks like rum, more suited to winter months, but there are plenty of cocktail options for the summer.
Remember, anything cold—like beer—is not the only solution to beating the summer blues. Mix it up.
Tom Collins/Gin Rickey
The versatile gin can be used in a variety of refreshing drinks like Gin (or bourbon) Rickey and Tom Collins—and can be made in seconds.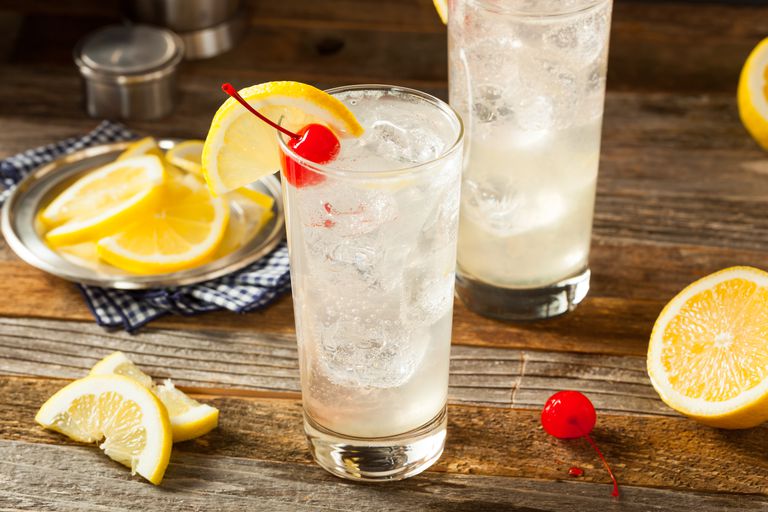 Tom Collins (Image Courtesy :Very well fit)
Paloma
One of the summer standards is a Paloma—an alternative to those who find the classic Margarita too boring.
For this, add two basil leaves and one grapefruit slice in a highball glass and muddle gently. Add about 60 ml of tequila, juice of 1/2 a lime, and 50 ml of simple syrup. Stir gently, add ice, about 75ml of grapefruit juice and soda to top. Stir gently again. Garnish with a lime wedge.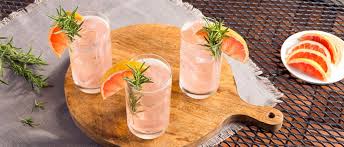 Paloma (Image Courtesy :The Cocktail Project)
Wine cooler
One of the easiest drinks to make. Take two shots of Sauvignon blanc white wine, half a shot of citroen-flavoured vodka, and half a shot each of fresh lemon and orange juice. Shake them together with ice and strain. Top it up with more ice and Sprite/7-UP/Limca.
You can alternatively make a Pink Fizz. Add 20ml bottlegreen plump summer raspberry cordial into a champagne flute with 100ml Prosecco and garnish with fresh raspberries.
Make it more complicated
If these cocktails are too simple, and you want to impress your party guests, some summer time favourites include the Mint Julep, the classic Margarita and the Mexican Mule.
For the Julep, take 5 to 6 mint leaves in a pre-chilled highball glass, add 1 tbsp sugar and muddle. Fill the glass with crushed ice, add 75 ml bourbon and stir until the glass frosts. Add more ice and stir again before serving. You can garnish with a mint leaf.
For the Margarita, chill a cocktail glass, rub it's rim with lime juice and dip the rip in rock salt. Shake 60ml tequila, 30ml Cointreau, and 30ml lime juice in a cocktail shaker. Strain into the glass over ice and garnish with a lime wedge.
The Mexican Mule, an all-time favourite across the world, can be made with 60ml of vodka, 20ml pineapple juice, 15ml ginger syrup all put in a cocktail shaker and stirred. Strain into a rocks glass with ice. Garnish with a splash of savoury spiced rum.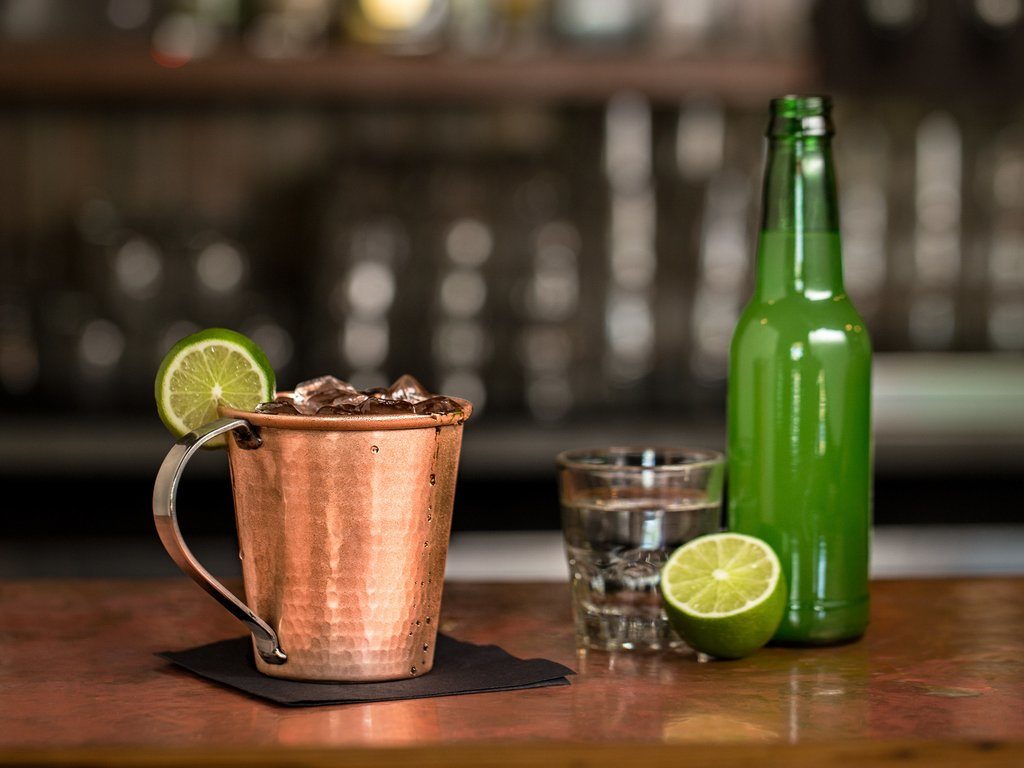 Mexican Mule (Image Courtesy :No.4 St James)