Andy Barve
Gone are the days when a gentleman stranger sitting down to a poker game alongside a traveling salesman aboard, say, the Lisbon-to-Cairo ship would raise the stakes with a cocktail-napkin map to a whispered-about tailor in Macao.
The rage of the short sleeve shirt started in the early 1900s, as a recurrent feature on the tennis courts or worn as leisurewear, and was far from the common eye for quite some time. Then again the runway designers and bloggers have taken charge and have since constantly reinvented this go-to summer trend. Unlike the proto-type, it now comes in every form imaginable – from big flowery prints to graphic patterns to a sea of pastel colors and has come a long long way. Consequently, this champion has admirably proved its transformative qualities, making it quite the stylish choice for every summer wardrobe, for men and women alike.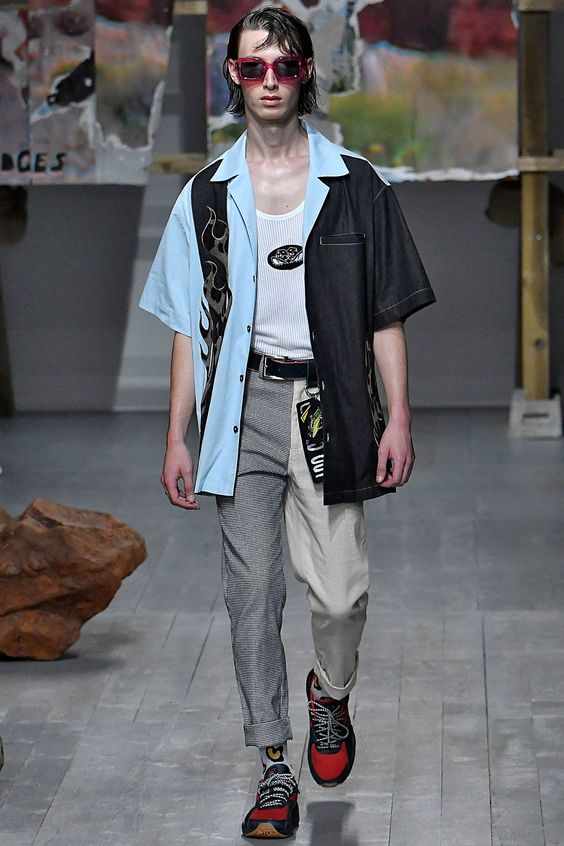 Image Courtesy : Pinterest
Here's how you can wear the short-sleeve shirt in this season's biggest trends and smash a record:
Average Joe x Plain Jane
For those who are just setting out on the trend, can play safe with neutral / pastel shades. Be it a hop-skip-jump to the local café or a bicycle ride, this one's the top-drawer.
Wear with:
Him: a pair of khaki shorts, tan belt, plimsolls and wayfarers. Seen at: Polo Ralph Lauren
Her: a skater skirt, sporty watch and clear cat-eye glasses. Seen at: DKNY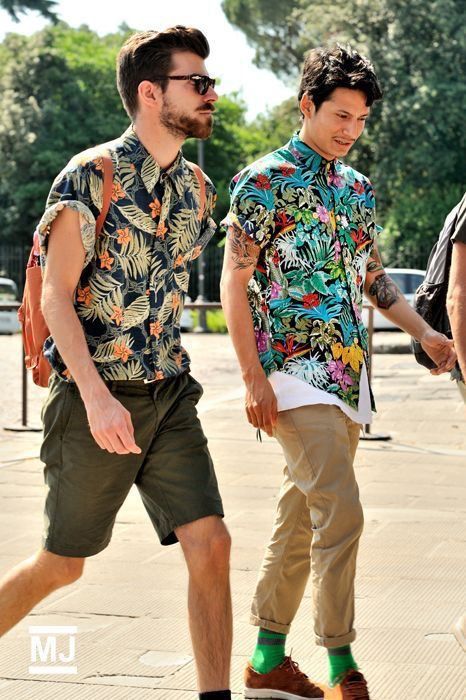 Image Courtesy : Pinterest
Billy Jeans
Get noticed in a crowd of cotton with an off-duty denim on denim look. A good fit is key – Remember! Not too loose, not too tight, just 'bout right! 
Wear with:
Him: tucked out with a pair of rolled up straight-cut denims and black brogues. Seen at: John Varvatos
Her: tucked in with a pair of denim shorts and white sneakers. Seen at: True Religion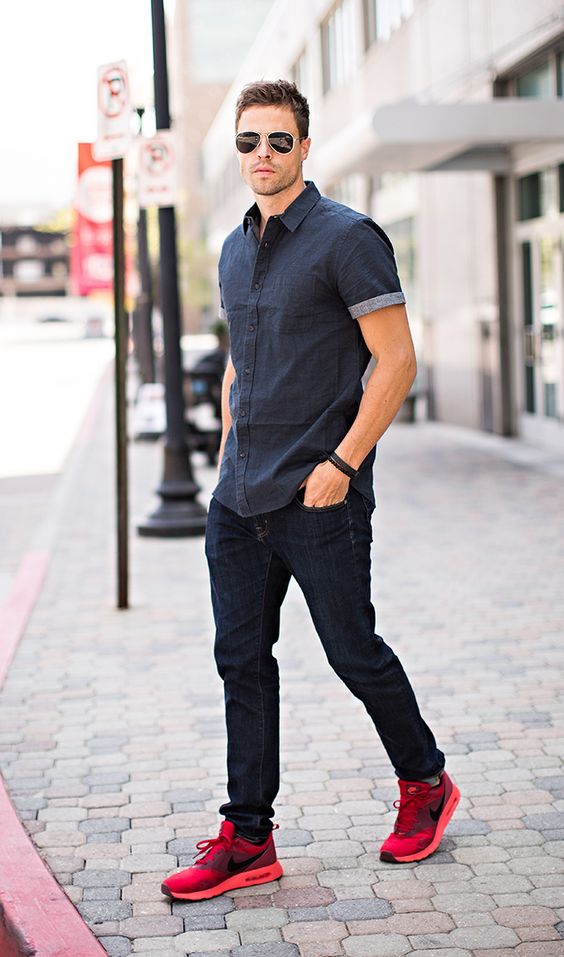 Image Courtesy : Pinterest
Aloha Tropics!
Tropical prints are a sure-shot hit every summer season. Don't fall behind and join in the parade in bold and beachy adaptations – palm leaves, hibiscus flowers, pineapples et al. Soaking up the sun never felt this easy-breezy!
Wear with:
Him: Bermuda shorts and sandals. Seen at: Hugo Boss Orange, Versace
Her: culottes, sling-back flat sandals and an XL tote bag. Seen at: Michael Kors, Marc Jacobs
Plaid well!
A major standout print this season (every season, in fact) is plaid and it's for everyone. Cast your vote on the classic tartan print or tiny gingham-inspired checks – in any case you'll be checked out head to toe!
Wear with:
Him: buttoned up with chinos, white sneakers and hipster clear glasses Seen at: Fred Perry
Her: buttoned up with high-waist pencil skirt Seen at: Burberry, Ralph Lauren

Image Courtesy : Pinterest
The short sleeve shirt never disappoints and when done right, you're bound to welcome only the highest flattery coming your way. So leave enough room in your closet for this summer staple, for it's on a long staycation!