By Andy Barve
The fashion industry, as always, has managed to respond rather bravely to the ongoing pandemic dishing out designs with a definitive agenda to lure.
Rather than succumb to black to mourn financial losses, the new fashion season offers much-needed catharsis and reaffirms life positivity with extra freshness and frivolity.
Designers turned adversity into inspiration and came out with collections aimed to grab attention. The prints are louder than ever, colours are brighter than before and style statements that will go down in history as a resurrection of some sort.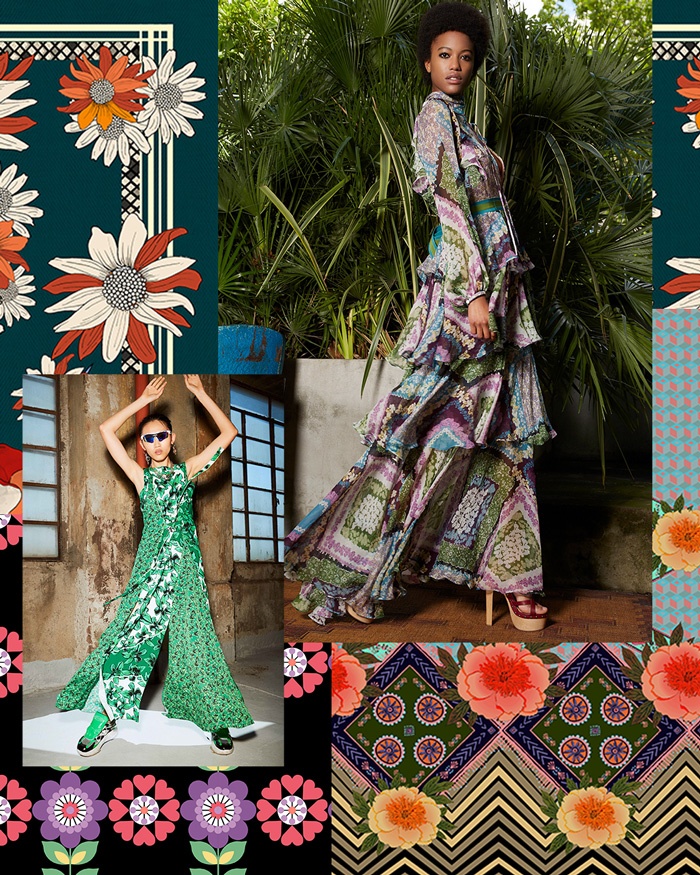 Here's how you can join in and sashay towards winter by boosting your wardrobe with bold colours and prints:
When plaid met tartan
The catwalk was obsessed with grunge elements that sent us down memory lane into the 1990s, dominated by Kurt Cobain and Kate Moss. However, this time around plaid and, its cousin, tartan grew up to be more orderly, restrained and premium. Some interpreted the heritage prints with a more preppy/ back-to-school approach whilst others, surprisingly, reinvented them for evening-wear, oversized outerwear and accessories. Either way, we were sold.
Seen at: Dior, Dries Van Noten, Alexander McQueen, Victoria Beckham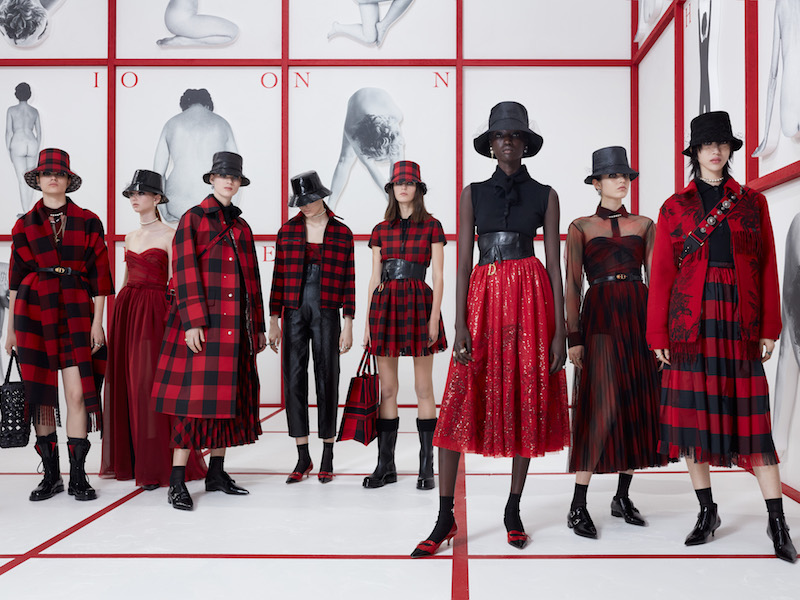 Tickled pink
If you want to stand out with fashion's most daring colour this year then brace yourself for super hot, bright, head-to-toe pink, the trending colour that will keep us sizzling this winter. The temperature kept soaring high with carnation and flamingo pink advancing toward magenta, fuchsia and hot pink almost merging with rapacious shades of red starting from crimson to deep vermilion. Unapologetically embrace these bold hues with gilt accented jewellery and, of course, finish it off with a complementary bold red lips.
Seen at: Jacquemus, Chanel, Carolina Herrera, Versace, Marc Jacobs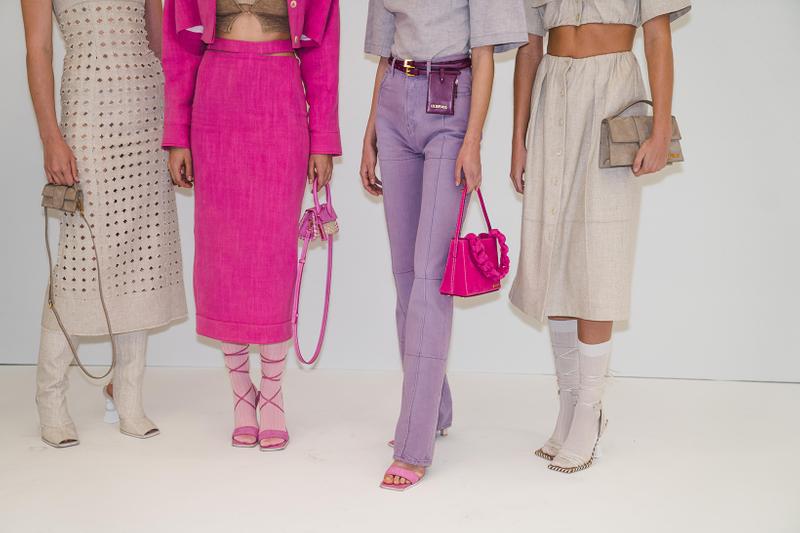 Pop goes with pop
Did someone say green doesn't go with pink? Well, no such rules apply anymore, courtesy of brands like Lacoste. Odd colour pairings and mixing the most inconceivable shades is something the brands didn't shy away from. The key? Fuse clashing hues! And pull it off like a serendipitous match made for each other.
Seen at: Alberta Ferretti, Fendi, Lacoste, Issey Miyake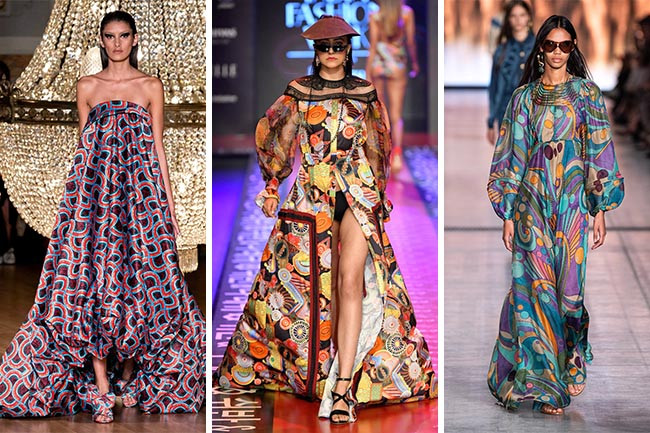 A motley collection of florals
Floral prints are remastered for winter and now bloom in all sizes and shapes. Botanical prints usually exude a country girl vibe but this time around they're bulking large and are sassier than ever. From a bouquet of supersized sunflowers and roses, to abstract orchids to delicate-darling-meets-goth-bohemian florals set against a black backdrop to vintage florals on luxe fabrics, flowers just got more power.
Seen at: Rodarte, Balenciaga, Anna Sui, Paco Rabanne, Tory Burch, Marni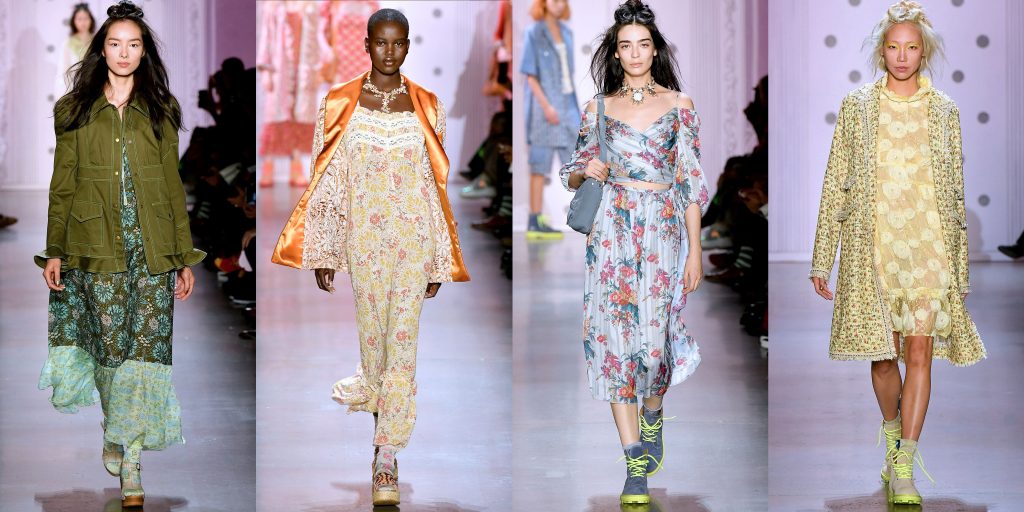 Art is long and life is short
Designers took the term "drawing inspiration" quite literally and went full-on Picasso with their pieces. Some delivered expressionist collages, some went for art-deco graphics and some delved into painterly archives from their earlier collections. If you're a maximalist, start with one artsy print and stop at nothing, but still dare to go for art-printed scarves or shoes. If you're a print-minimalist then accessories are definitely a small canvas but still make a larger-than-life impact.
Seen at: Chanel, Kenzo, Prada, Givenchy