By Ashita Bhandari
Known for its bold, flashy prints, vivid colours, the fret or Greek pattern and, of course, its iconic emblem of Medusa as the company logo, Versace is a brand that needs no foreword. With its symbolic prints, patterns and flamboyant colours, its clothing can be identified from afar.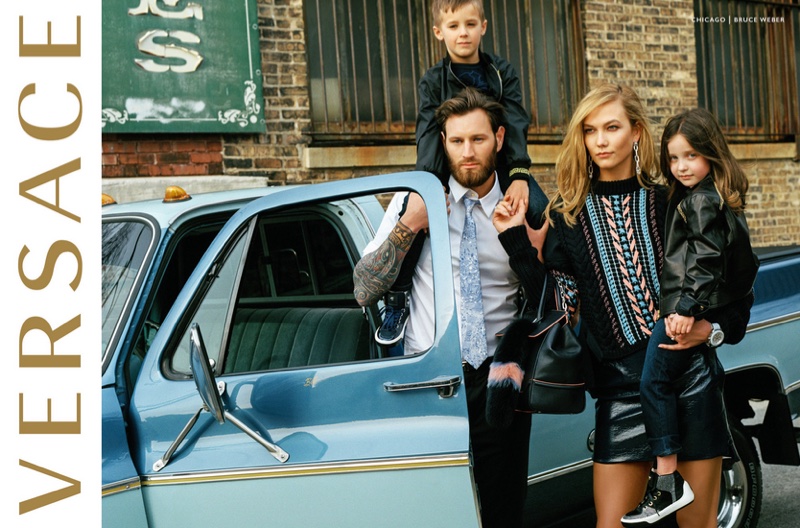 Versace (Image Courtesy: Chiko Shoes)
Gianni Versace was immensely interested in Greek mythology and classical art. Being a classical art aficionado, the designer mused over the Hellenic heritage, myths and art for his trendsetting designs. If you've ever wondered where the iconic brand logo came from, apart from the sex appeal, power, beauty and etherealism it signifies, there is a story behind it.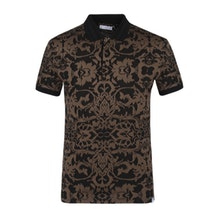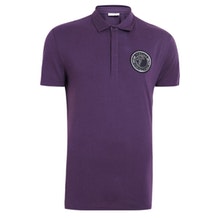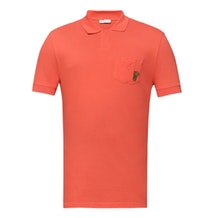 Shop Versace Collection Polos
The Versace logo is among the most recognised logos in the world. It consists of the central figure of the head of Medusa illustrated as a beautiful woman with flowing hair and striking features, surrounded by the Greek key pattern, which is also used as an archetypal Versace motif.
As legend has it, Medusa was an alluring Greek woman who was turned into a monster by an outraged Athena. Her beautiful hair was turned into serpents. She became so ghastly to behold that, mythology says, whoever saw her face would turn into stone. However, Versace's incarnation of Medusa is much more enthralling.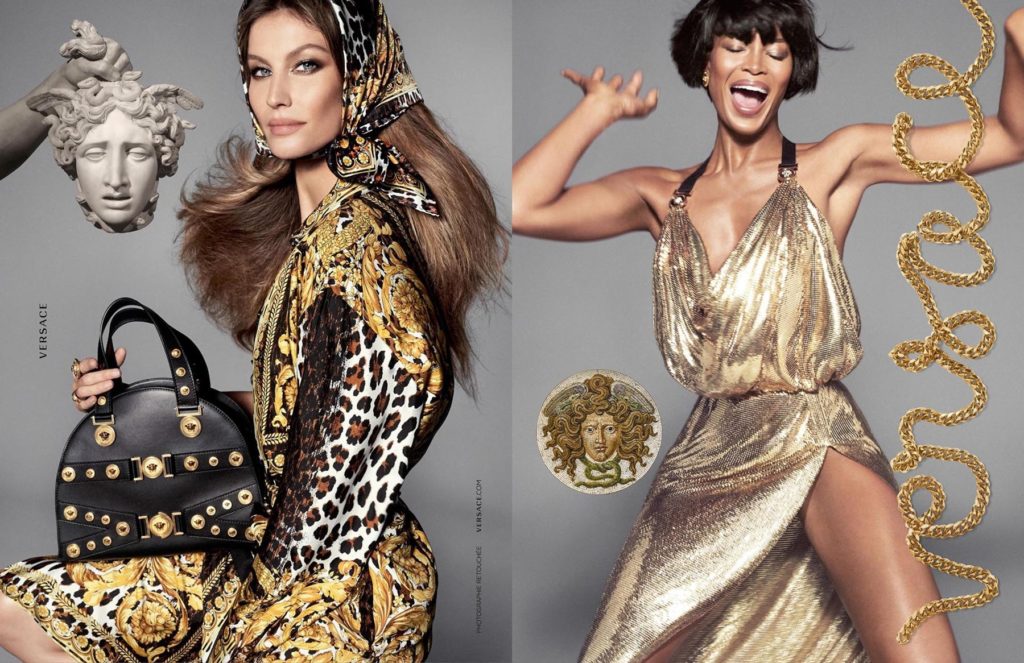 Versace Campaign (Image Courtesy :The Impression)
Among the many lines of the brand, Versace Collection remains extremely popular with the youth and older generation alike. It boasts a defiant, enthusiastic and expressive attitude. The almost complicated designs and patterns clash with the simplicity of form giving each garment a unique allure. They often have Baroque details and half Medusa prints. The line was born in 1991 especially for the American market where it rapidly gained popularity and soon spread to other countries as well. The line's urbane sense of style is fit for most occasions.
The latest collection makes use of soothing combinations of bright colours and relaxed silhouettes. The collection offers half Medusa belts, Baroque printed casual and formal shirts, jeans, street style flip-flops and versatile sneakers. The wide range of polos is a perfect choice for any type of gathering. The assortment includes ornate baroque prints in bright and mellowed colours on dark fabrics and simple polo classics suitable all year round.
Shop Versace Jeans Polos
Versace Jeans
The more accessible and casual illustration of Versace, these jeans are quirky with simpler patterns, comfy silhouettes and boast a youthful attitude. The line features knitwear, jeans, leather and street wear too.