By Sonia Sarin
An ancient Asian art brought into the spotlight by the hippies in 1970s in the U.S., tie & dye print is seeing a global resurgence this year. With the arrival of spring, as we refresh our wardrobes with summer options, a tie & dye print is a must have.
Originally brought to Kutch via Sindh by Muslim traders some 400 years ago, 'bandhej' is one of the most traditional methods of printing textiles in India. Many brides have adorned 'Bandhini' or 'bandhej', as it's considered auspicious in many communities.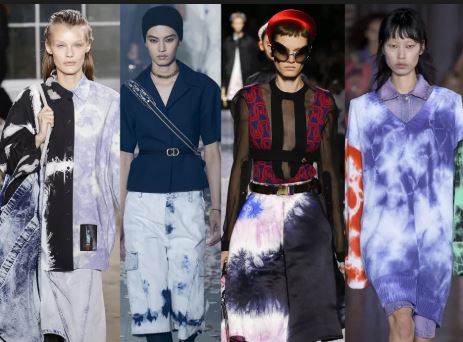 Each pattern is of great significance. The 'chandokhani and 'shikhara' are specially crafted for brides, barah baagh' looks like a garden blossoming with flowers, "mor-zad", as the name suggests, is a pattern forming a peacock.
Tie & dye techniques have been used for many centuries in numerous countries. In Japan it's called Shibori. Mudmee tie & dye originated in Thailand and Batik in Indonesia. Indigo dye pits in West Africa have been used for centuries. Some suggest that the African technique was the inspiration for the tie & dye used in hippie fashion, protesting the Vietnam War.
Most 2019 spring summer ramp collections saw the resurgence of tie-dye. From Stella McCartney and Prada to Chuck Taylor and Mango, modern tie & dye has had a facelift of sorts, by using a fresher colour palette, adding acid wash techniques with brighter effects to newer and crisper ensembles, it has become exalted and fashion forward.
Stella McCartney, John Elliot, Prabal Gurung spring/summer 2019 pret lines have given the hippie T-shirt a makeover. The subtle version of the flower power design can be easily teamed with any neutral trousers, skirt or denims.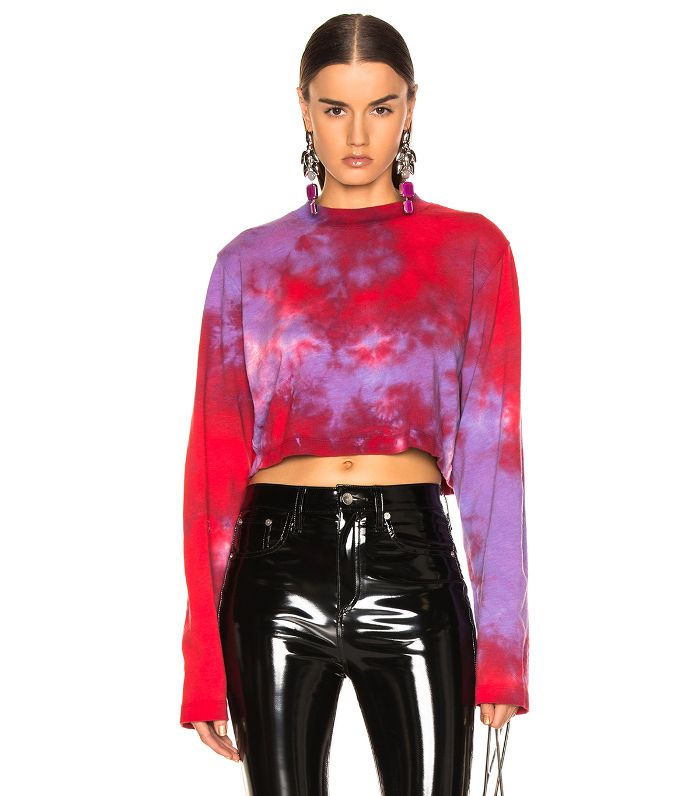 Christian Dior, Broke & Yumi and Prada consider tie & dye the fashion influencer favourite for summer 2019. Dior created a kaleidoscopic version and Prada went for a flouro approach, to represent liberated women.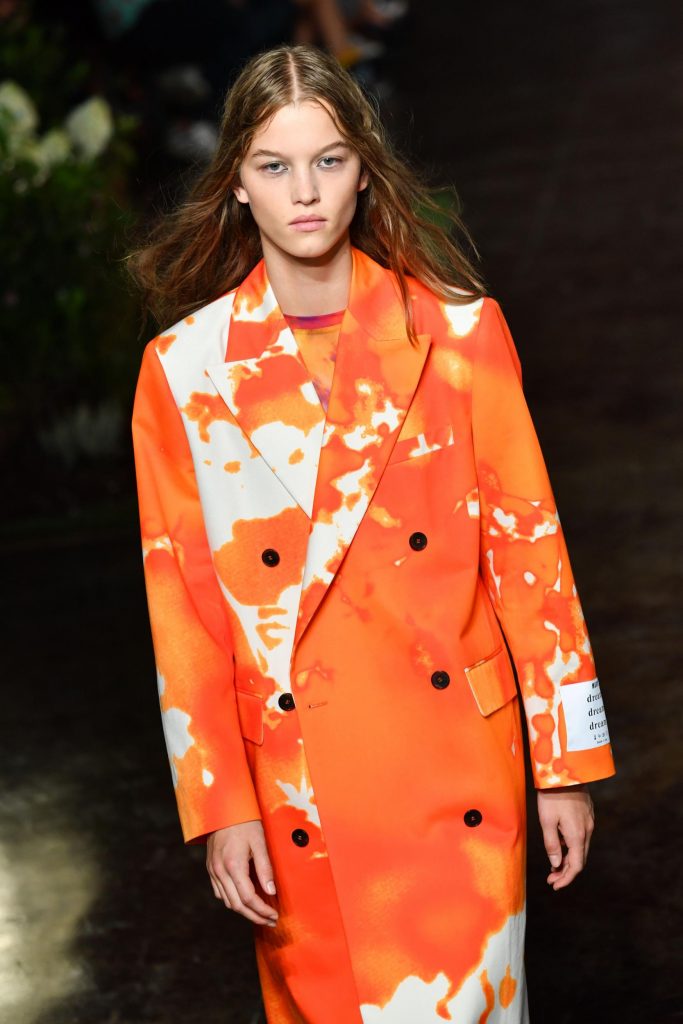 Louis Vuitton to Zara, designers are using tie & dye in a subtle manner, such that it could pass off as a general print, which gives it more mileage in terms of its wearability.
A solid colour T-shirt can be paired with distressed dyed trousers to be trend on-point.
MSGM, Calvin Klein and R 13 all added spunk and colour with tie & dye print winter wear.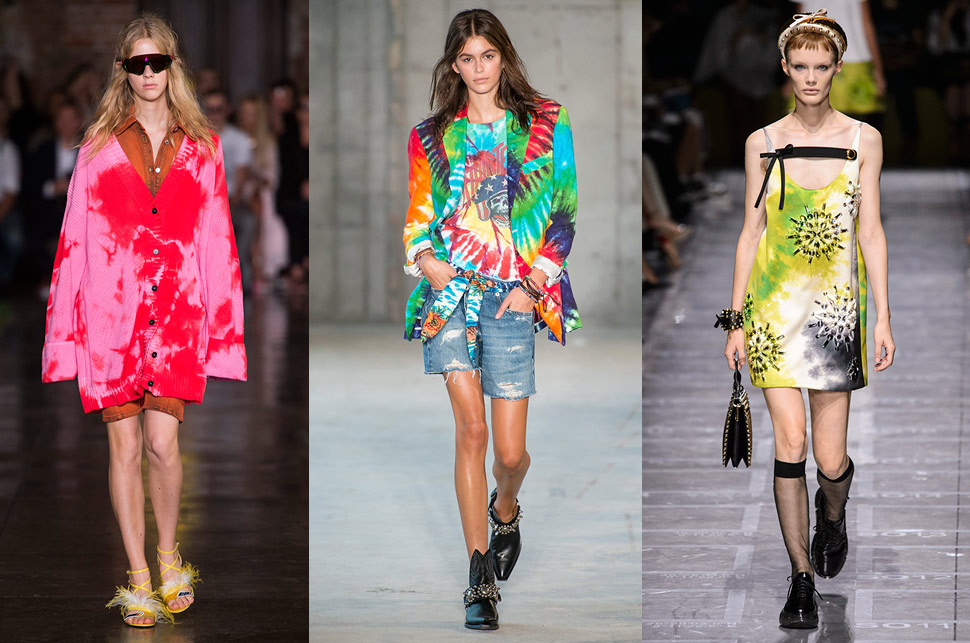 Beat the heat with a tie & dye jumper/romper — stay cool and still remain trendy.
Grab colourful stained swimwear to be on top of fashion this 2019.
Tread right with bright colours and unusual designs that are in sync with their tie and dye versions. Vans celebrates the power of individuality as each piece is unique, because they're handmade and that's why they differ in design and colour.
Cashmere, tie-dye socks a dash of colour to any monochromatic business suit.
Prada & Burton designer handbags bring back the bohemian fashion with whimsically dyed bags, which can spice up any ensemble.