THE COLLECTIVE COVER STORY
From running numbers in the finance world to building her brand, a truly empowering entrepreneur-bringing recognition to the much forgotten textile weavers of Banaras, Palak Shah has turned over the juncture of Indian traditional textiles on the global front. She describes her style as being edgy, classic and timeless, reflecting her style through her power outfit-sarees. Breaking the mould through her endless accomplishments, one of which is being featured in Forbes 30 under 30, she is taking the world by a storm in her fight to place Indian artisans on an international platform. Palak Shah tells The Collective, "No guts, no glory, No risk no story!" has been her combative ethos throughout her daily battles.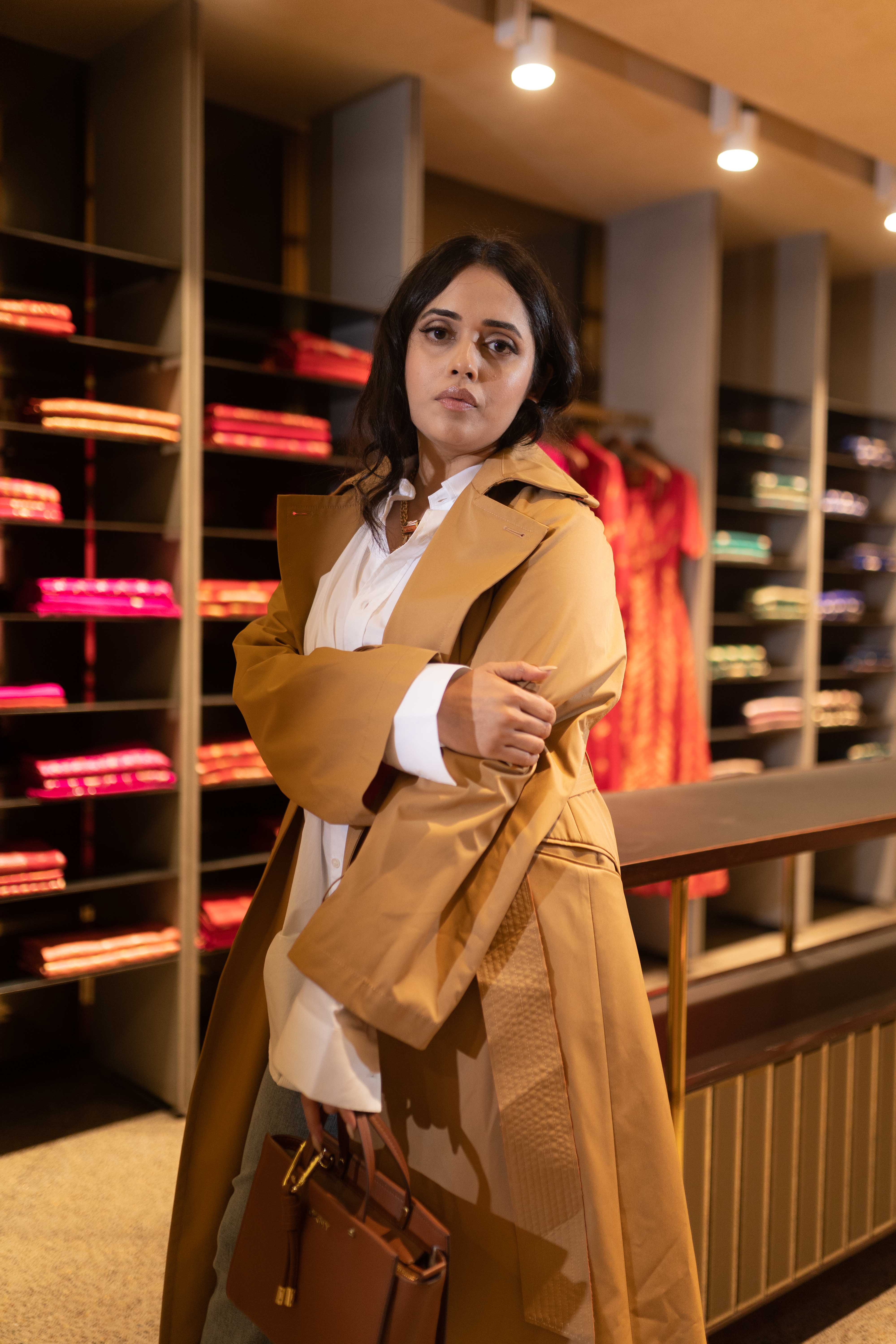 A New York Moment
Begin with the foundations: a trench you will feel like a soldier in. Ted Baker marks status and class with its Coat of Arms-wide lapels and shades of camel. Palak Shah calls it a New York Moment pairing it with a simple yet classic Karl Lagerfeld shirt and a pair of good ol' blue jeans. A classic ensemble just as Palak Shah describes her style to be as she would find herself strolling through the streets of New York City past the vintage sights and drowning in the sounds of a soaked city. 
"I don't believe in trends-they come and go. Unless a trend becomes classic because I like things to last, just like my style-classic and timeless" Palak Shah tells The Collective and so offering an opportunity to a Trench Coat living through the wonders of time. Born on the battlefields of the World Wars to making a statement in the 21st century.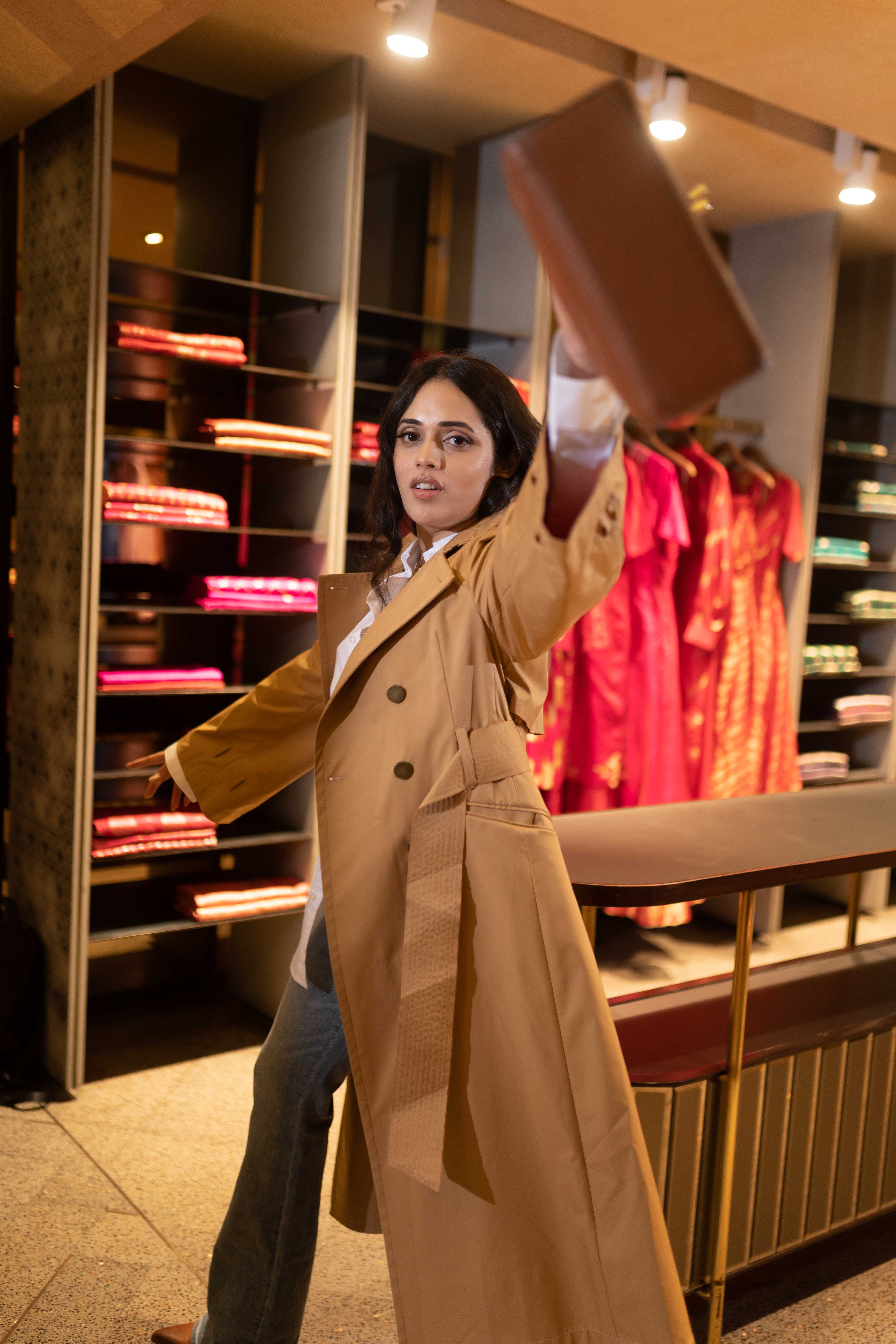 Clad in Black
An all black sleek power suit is always a hardworking outfit yet so easy to put together. Palak casually throws over a chic black tweed to weave together her all black staple, turning it into a tasteful bib and tucker for a night out with the girls chattering away to a round of cocktails out in the city. With its intricate silver details and strong personality, going hand-in-hand complimenting Palak's stature.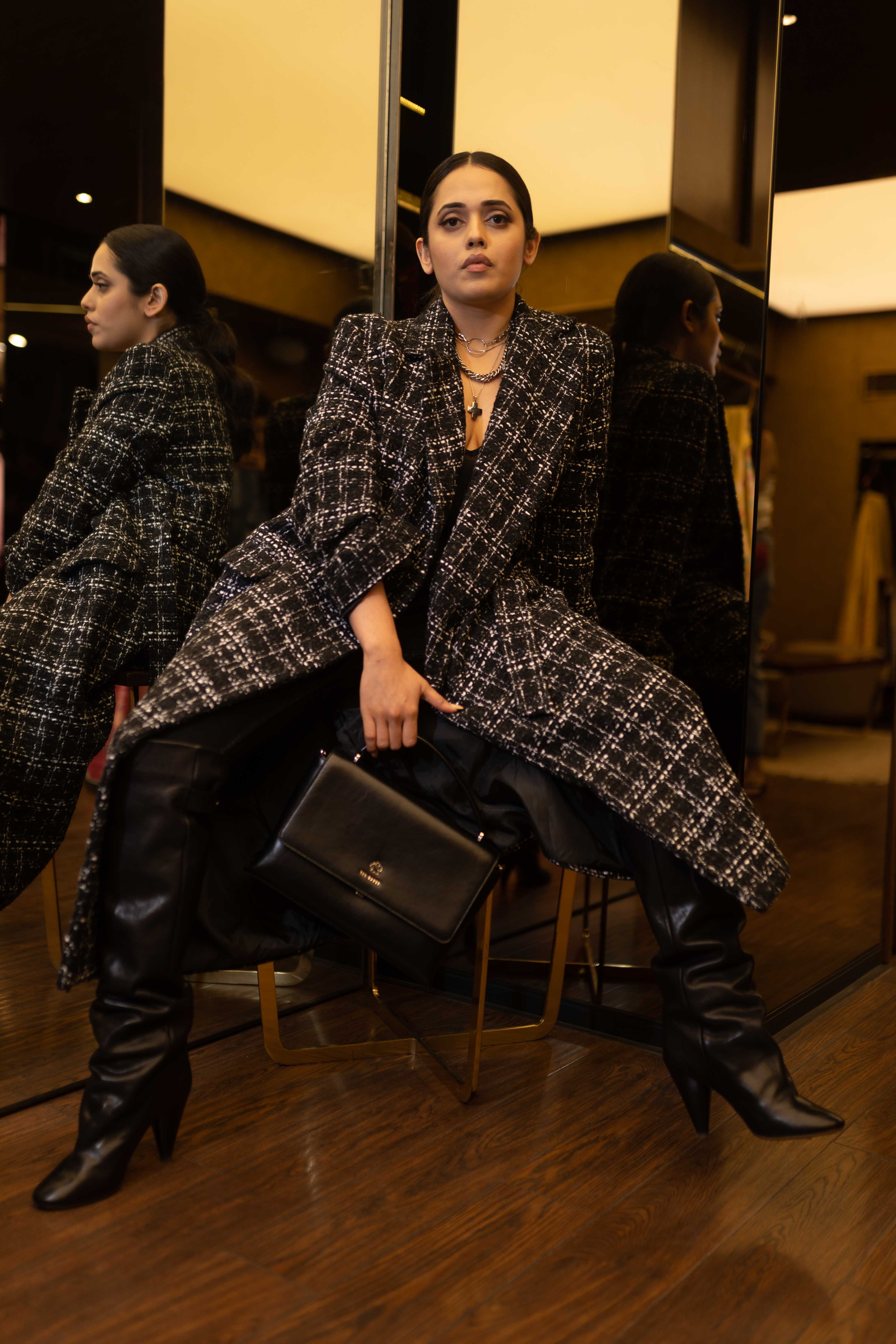 Adding the glamour quotient to the potent look with a pair of tantalising thigh high boots and layering the neck with extensive flaming silver chokers, building up to a crisp and bold look perfect for the city lights under the night sky.
While listing her wardrobe must-haves, Palak invests in forever pieces that are as functional as they are aesthetically pleasing, one of them being the little black bag as it makes an appearance in her head to toe all black power suit. Effortlessly making a statement with its striking characteristics, giving life to the outfit. 
Candescent White
There blooms a sense of spontaneity in a flowy white dress, bringing life to the free spirit of its soul and ease to the summer complications of fashion. Teamed with an elegant floral bag dressed in a joyous and colourful scarf appreciating the shades of summer perfect for a Sunday brunch with the family out on the patio.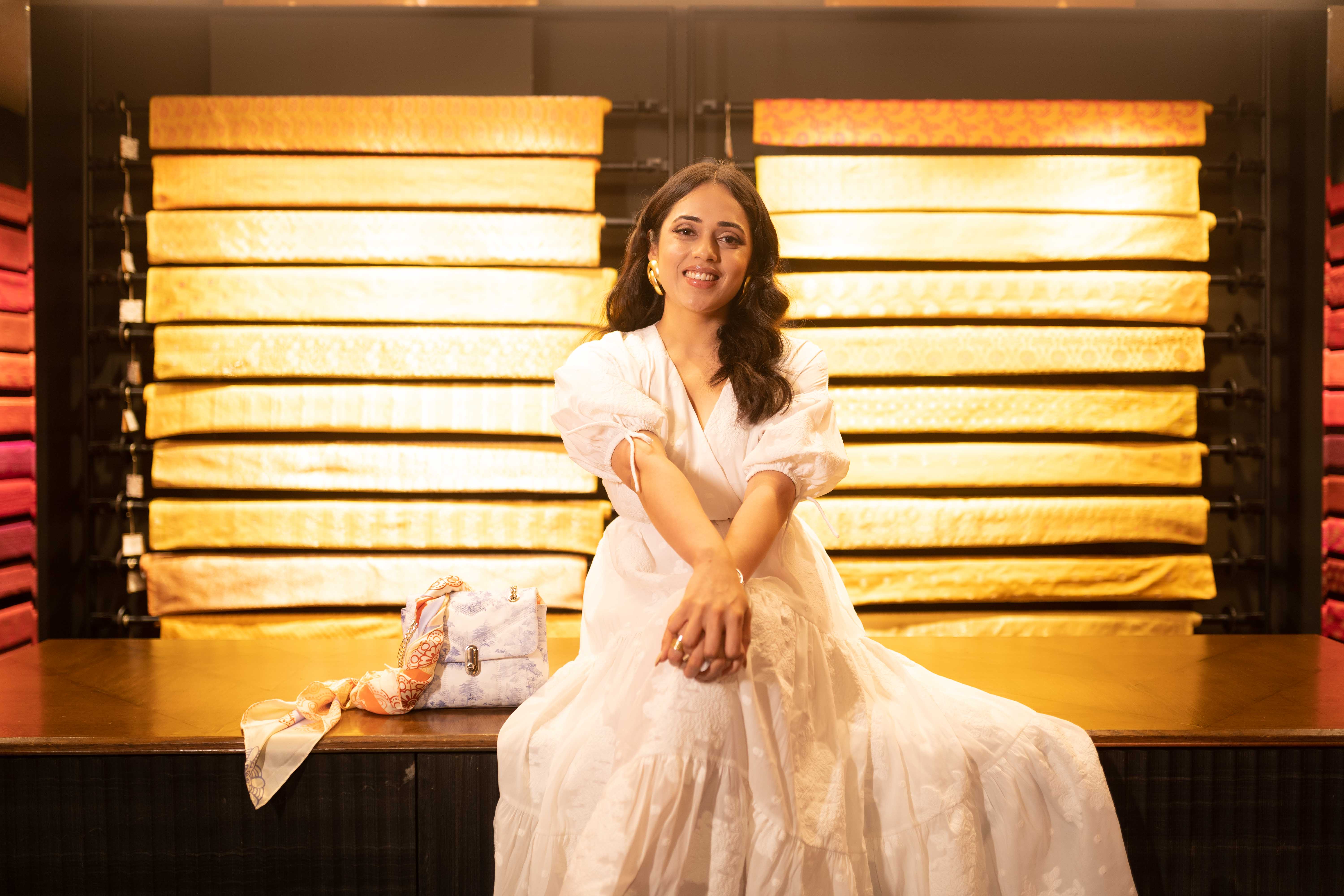 A white floaty dress is to summer what a LBD is to cocktail nights with the girls out in the city-a perfect fit. Flouncing through the streets on a hot summer afternoon, what one needs is a light material dress to get lost into, Palak's comes in a flattering flowy midi dress with intricate embroidery bringing elegance to its personality. 
Fashion- Your Second Skin
Palak Shah describes fashion to be a way to express yourself. Your outfit should make you feel powerful, it should be your second skin. It should scream to the world who you really are. Trends come and go, for me, my style has to be classic, it has to last and most importantly it has to be ME