Jackets are an essential component of every woman's wardrobe. They not only provide warmth and protection but also serve as a stylish statement piece. On days that you feel lazy or can't pick an outfit, a jacket can seamlessly amp up your look. Fashion trends are ever-evolving, and staying up-to-date with the latest jacket styles is key to keeping your look fresh and on point.
This guide to trending jackets to have in 2023 will ensure that you stay fashionable and fabulous throughout the year. Check all the different types of jackets for women and pick ones that complement your style!
Denim Jacket with a Twist:
The classic denim jacket for women has stood the test of time, remaining a perennial favourite among fashion enthusiasts. 2023 is seeing unique twists on this timeless piece. Look out for denim jackets adorned with embroidery, patches, or distressing, to add a touch of personality to your outfit. These embellishments allow you to express your style while embracing the good old denim. To incorporate a denim jacket into your wardrobe, consider pairing it with a flowy dress for a bohemian vibe, or combine it with jeans for a casual yet trendy double-denim ensemble. Amongst the different types of jackets for ladies, the denim jacket is easiest to nail.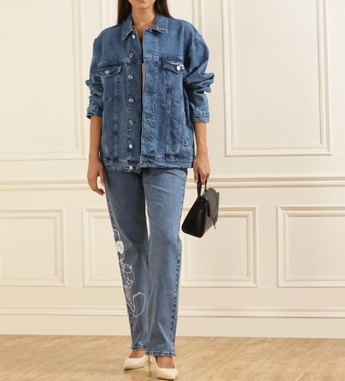 Bomber Jacket:
If you're looking for a jacket that effortlessly combines sporty and casual appeal, the bomber jacket is the way to go. Bombers are versatile pieces that can be dressed up or down, making them suitable for a variety of occasions. They come in different materials, patterns, and colours, allowing you to personalise your style. For a casual look, pair a bomber jacket with high-waisted jeans and a graphic tee. If you're heading out for a night on the town, opt for a satin or metallic bomber jacket and pair it with a little black dress for a touch of urban glamour. If you are looking for unique and different types of jackets for ladies, consider adding a bomber jacket to your wardrobe.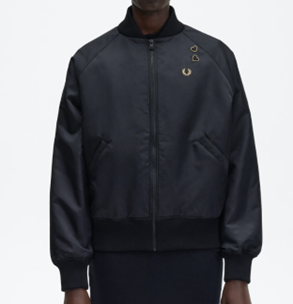 Casual Jackets:
Oversized casual jackets have been making a significant splash in the fashion scene recently. These relaxed and effortlessly cool jackets offer both comfort and style. Available in a wide range of colours and patterns, you can find the perfect casual jacket to suit your taste. For a laid-back look, pair an oversized jacket with skinny jeans and ankle boots. Alternatively, throw it over a simple dress to add a touch of edge. Embrace your creativity and experiment with different accessories to elevate your casual jacket ensemble. Women's jacket styles can be made more impactful with comfortable casual jackets.
Formal Jackets:
For a touch of timeless elegance, formal jackets are a must-have in your wardrobe. Trench coats, in particular, have a classic appeal that never goes out of style. They come in various lengths and materials, allowing you to choose the one that best suits your personal style. A tailored trench coat can instantly elevate any outfit, whether it's a formal event or a casual day out. For a sophisticated look, pair a trench coat with tailored pants and a blouse. If you're aiming for a more casual vibe, throw it over jeans and a cosy sweater for a chic, everyday look. There are many types of ladies' coats but the trench coat is a versatile piece.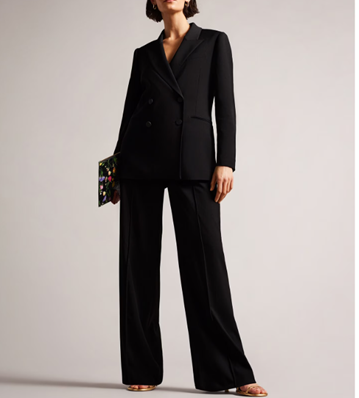 Conclusion:
As the fashion landscape evolves, it's important to stay up-to-date with the latest trends in female jacket styles. From the unique twists on denim jackets to the sporty allure of bomber jackets, there's a wide range of styles to choose from in 2023. Embrace oversized casual jackets for a relaxed and cool aesthetic, and invest in a timeless formal jacket like a trench coat for an added touch of elegance. By incorporating these trending jackets into your wardrobe, you'll be ready to take on any occasion with style and confidence. So go ahead, experiment, and make a statement with your jacket choices this year with The Collective