Skirts are a timeless fashion staple and will continue dominating the summer-fall fashion scene in 2023. With their versatility and style, women's skirts offer endless possibilities to create stunning outfits that showcase individual flair. You can make head turns at a party, create an impactful workplace look, or just pick pieces to let your hair down at a party – women skirts have the ability to ace them all!
This blog post will explore various skirt styles, outfit ideas, and the latest trends, ensuring that you are always ahead in your fashion game.
Key Skirt Styles for Summer-Fall 2023:
When it comes to skirt styles, 2023 has been all about flair and minimalism.
Maxi Skirts
Elegant and flowy ankle-length skirts that exude a bohemian charm, maxi skirts are perfect for creating an ethereal look with their graceful drape.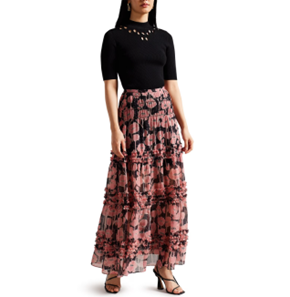 Midi Skirts:
Midi skirts are flattering pieces that fall between the knee and calf, striking the perfect balance between sophistication and comfort.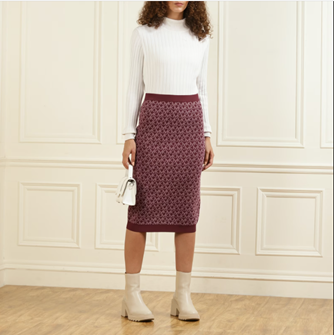 Denim Skirts:
Denim skirts are effortlessly cool, versatile and a wardrobe staple for laid-back yet stylish outfits.
Summer Skirt Outfit Ideas:
During the warm summer, lightweight fabrics and vibrant colors take centre stage. Pair a floral maxi skirt with a breezy crop top and strappy sandals for a chic bohemian look. You can also opt for a midi skirt in pastel shades, a tucked-in blouse and wedges for a sophisticated yet playful ensemble. Experiment with playful patterns such as polka dots or stripes to add a fun element to your summer outfits. Pick light cozy fabrics such as rayon or silk to ensure maximum comfort. If you are a fan of denim, then pair any crop top to create a black denim skirt outfit for summer.
Skirt Outfits for Various Occasions:
The best thing about skirts is that they are versatile enough to be worn for various occasions.
For instance, you can create a charming workplace outfit by pairing a tailored A-line skirt with a crisp button-down shirt. Accentuate it with classic pumps for a polished and professional look.

If you want to slide into the weekend, a casual denim midi skirt, a women Tops, and sneakers create a relaxed and effortless vibe.
There is nothing better than a sequined wrap skirt paired with a sleek bodysuit and statement high heels to make head turns at a party.

If you want an outfit for other special events, pick an elegant floor-length chiffon maxi skirt with an embellished top. Don't forget to add accessories!

A denim skirt outfit idea would be to pair it with a matching jacket and a shirt for any semi-formal office events.
Styling Tips for Skirt Outfits:
Skirt outfits are effortlessly chic on their own. However, how you style and accessorize it really changes the game. Here are some styling tips for women's skirts:
Tucking in your top can create a more defined waistline and showcase the skirt's design.

Experiment with different lengths to find the one that flatters your body shape the most.

Accessories play a vital role in completing any look, so don't forget to add a women belt, statement jewelry, or a fashionable handbag. Additionally, choose footwear that complements the style of the skirt, whether it's sandals, heels, or boots.

Layering with a cardigan, jacket, or tights can add dimension and adapt your skirt outfits to cooler temperatures.
Skirt Trends for 2023:
In 2023, expect to see exciting skirt trends emerging that can completely revamp your wardrobe. Patterns like animal prints and geometric designs are here to stay. While pastels will always be classic, vibrant colors such as fiery reds and electric blues will definitely add a pop to your outfit. Look out for unique design details like ruffles, asymmetrical hems, and cutouts that will make your women's skirts stand out from the crowd.
Conclusion: 
Skirts are fashion essentials that offer endless possibilities for stylish outfits. Whether you prefer the elegance of maxi skirts or the versatility of A-line women's skirts, The Collective has you covered with the latest trends for summer-fall 2023. Experiment with different styles, fabrics, and accessories to showcase your personal style.