By Nikita Sachdev
Launched in 1953, the International Woolmark Prize honours fashion designers who are able to showcase the beauty of Merino wool to other designers, consumers and retailers. The award promotes creativity with wool and gives the world's leading designers a chance to innovate. Talent from more than 60 countries is considered for the annual prize. Previous winners have included Yves Saint Laurent and Karl Lagerfeld.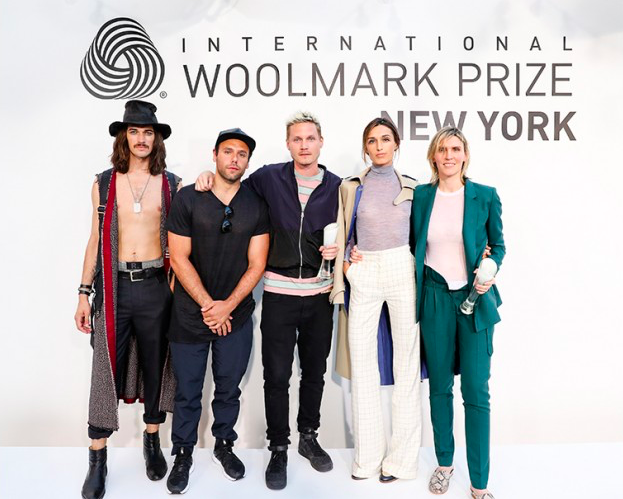 International Woolmark Prize (Image Courtesy :Carmenbusquets)
This year fashion designer Ruchika Sachdeva bagged the prize for designing silhouettes with wool to empower women. She used traditional techniques of recycling to create the androgynous garments.
Ruchika Sachdeva
At 27, designer Ruchika Sachdeva had her own label by the name of Bodice. Within two years of establishing Bodice, she won the International Woolmark Prize 2017-2018 for her womenswear collection created using consumer waste using traditional techniques of recycling.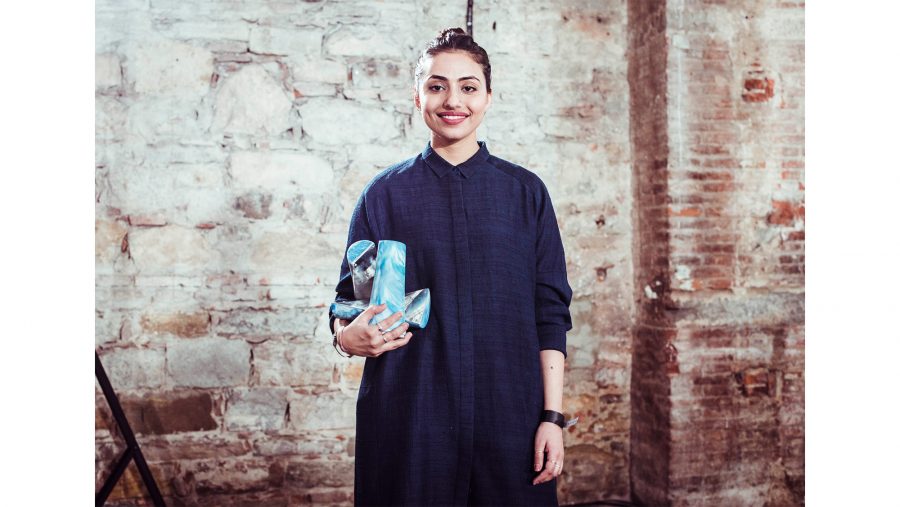 Ruchika Sachdev (Image Courtesy :Fashion Unfiltered)
Sachdeva believes wants to empower women with her clothing. Her brand draws inspiration from menswear and creates androgynous garments. It makes the perfect cut for working women and those in the corporate sector. If you're a women who wants her clothes to speak for her personality then this is the label that you should be choosing.
Sachdeva's inspiration came from her grandmother, who used to creatively re-use saris as quilts. The desginer asked her craftsmen to use traditional techniques to create silhouettes for her brand that would honour Indian artisans and keep traditional techniques alive.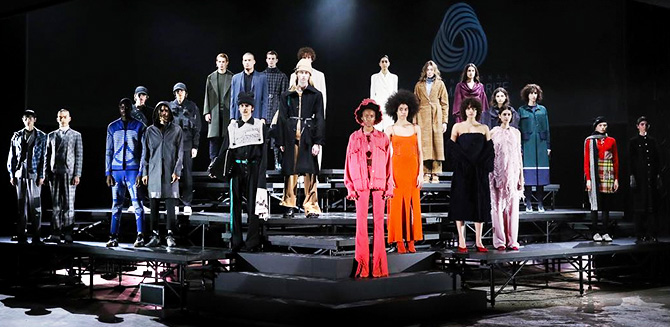 Ruchika Sachdev Work (Image Courtesy: Rediff) 
She also made creative use of bio dye which makes all colours from natural sources. This dye is so mild that it is also skin safe. Not only is the dye made with environment-friendly natural sources, but even the buttons on the silhouettes come from natural sources such as seashells and wood. Bodice is built on principals of sustainability as advocated by Sachdeva.
Rahul Mishra
In 2014, Rahul Mishra bagged this coveted prize for his hand embroidered collection. Mishra's work is an amalgamation of craftsmanship and design. His creations tell the story of Indian culture and of traditional artisans and craftsmen who believed in intricacy and detailing. His collection is notable for the hand-embroidery, geometric patterns and use of ivory, gold, black and yellow.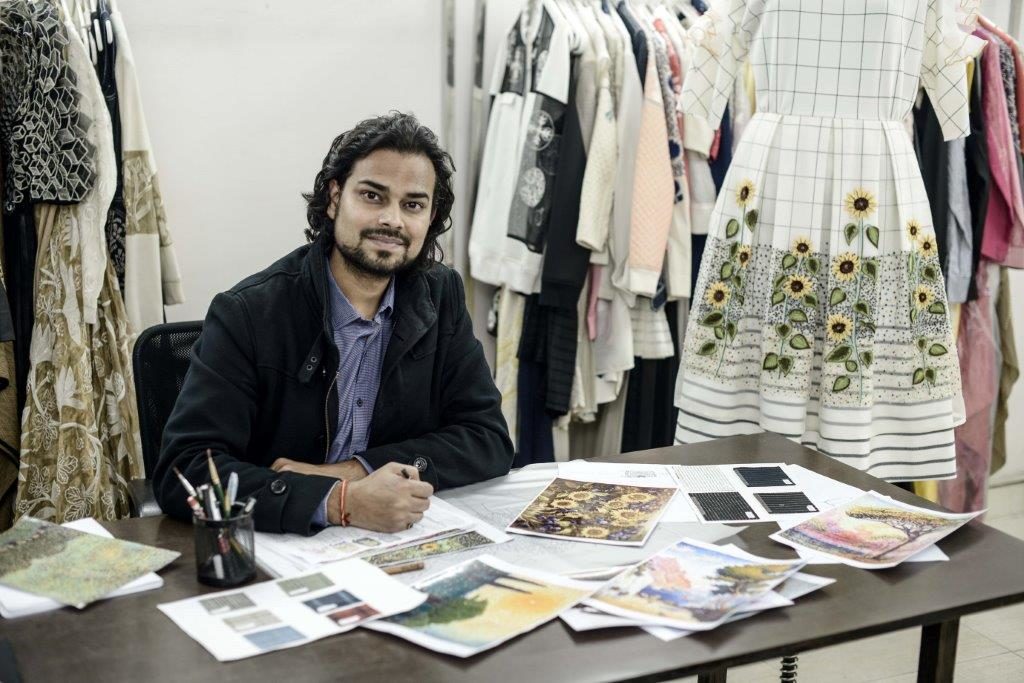 Rahul Mishra (Image Courtesy :Daily O)
Mishra's inspiration includes the conventional style hand-stitched blossoms paired with contemporary pencil skirts. Since his motive is to showcase the rich Indian culture, his silhouettes are sophisticated yet sensual.
What won him the prize was his Merino wool collection. Merino is a lightweight, trans-seasonal fibre. He got the idea of this collection when his daughter was born. He was experiencing love and beauty which made him think about newer ways of finding beauty and love in his garments.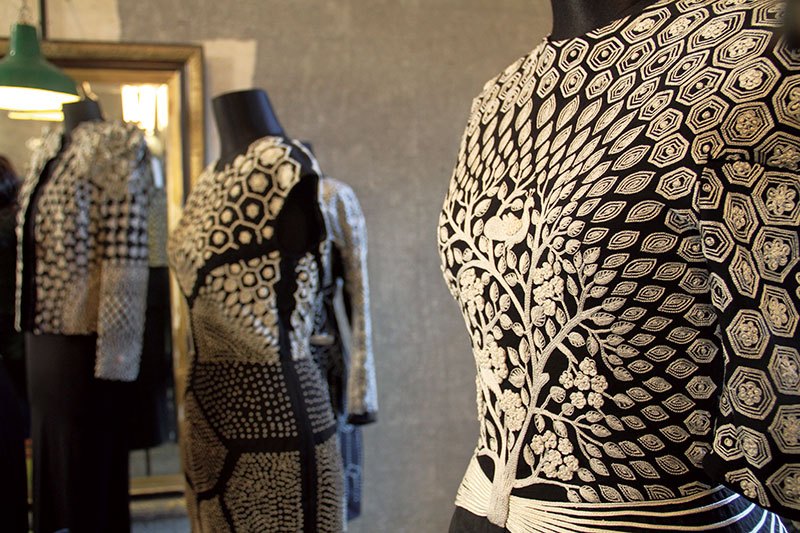 Rahul Mishra Merino Wool Collection (Image Courtesy :Verve Magazine)
He wanted to use his collection to empower the people of India by curbing unemployment. Mishra saw potential in traditional Indian craftsmen and felt that if these craftsmen worked together magic could be created.
His special collection also included long coats done with Bandhini, a 1000-year-old tie and dye technique. These silhouettes are being sold in the world's biggest stores.
Suket Dhir
Fashion designer Suker Dhir bagged the International Woolmark Prize in the year 2015 for his menswear collection. His collection consisted of silhouettes that were well thought of and detailed like bomber jackets, loose pants, waistcoats and blazers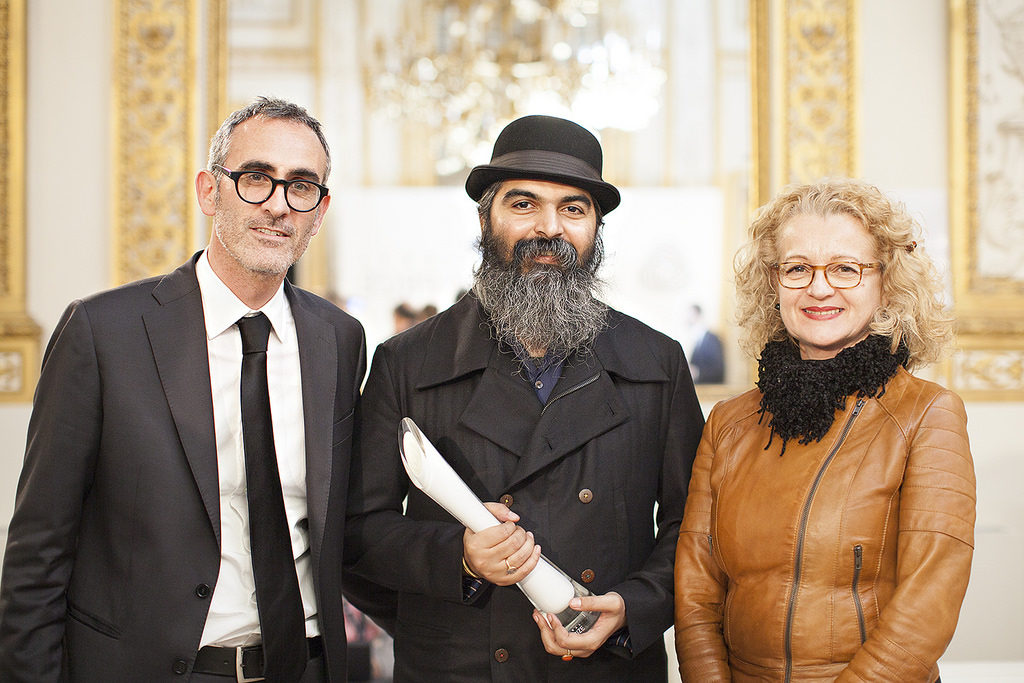 Suket Dhir (Image Courtesy :Flickr)
Dhir's inspiration came from his two year old son. The child triggered a thought to make his childhood a part of the collection. Dhir recalls his childhood days when he would visit the mango orchards with his grandfather and cousins. That's where his parrot and umbrella prints come from.
His garments are made with eco-friendly and breathable fabrics such as cotton, linen, bamboo, wool and silk. They are simple, elegant and quirky at the same time. The clothes are luxurious, made with high quality fabric and have a long term relationship with the wearer.
Suket Dhir Collection (Image Courtesy :India Today)
Constantly experimenting with fashion, Dhir's most recent collection, named "cool wool", is proof. This is a wool fabric that can be worn in summer and won't have you sweating.
What makes Dhir's brand special is the combination of hand-crafted techniques, luxurious fabrics sculpted into classic silhouettes and styled in the most intricate manner. Made from nature-friendly fabrics, his styles have a timeless quality.